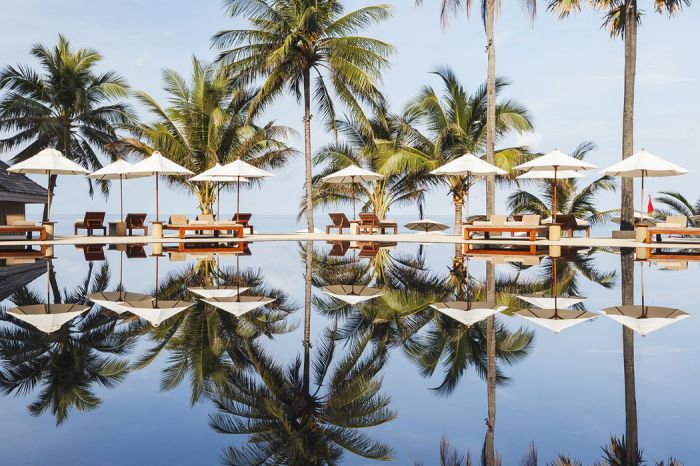 The Surin Phuket
Nestled amidst a stretch of secluded, white sandy beach, The Surin Phuket offers the perfect environment to celebrate your special relationship. Be it a relationship with nature, yourself, your children or your significant other, The Surin Phuket will ensure that all of your expectations are not only met but exceeded with much aplomb. Located on Pansea Beach, just north of Phuket's Surin Beach, the beach encompassing The Surin Phuket is only accessible to guests of the property in addition to those staying at a nearby, Five-Star resort. It is easy to feel that one has the beach to himself as it appears unspoiled and uncrowded in comparison to the jarring buzz and activity of Phuket's nearby Patong Beach with its vendors, tourists and locals jockeying for prime, beach real estate.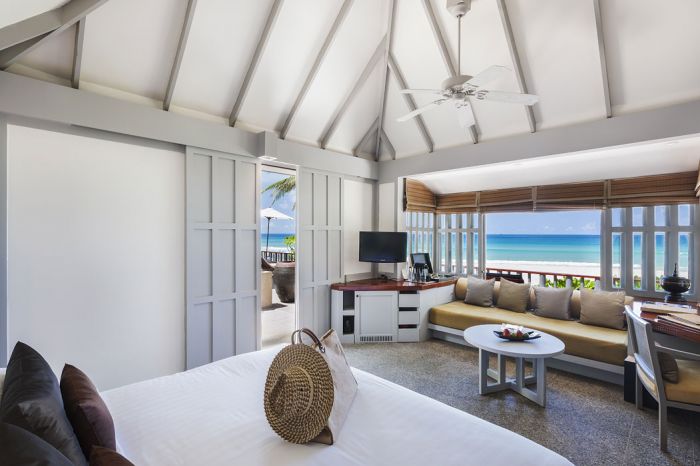 The Surin Phuket
Originally know as the Pansea due to its prime location along the fine, white sand of Pansea Beach, The Surin Phuket has been revitalized over the years with the guidance of renowned architect, Ed Tuttle. Guests can choose between 103 suites and cottages perched on the lushly, forested hillside or situated beachside. A Beach Studio posses uninterrupted sea views that can be enjoyed from your 484 sf hideaway including your private sun terrace while a Beach Deluxe Suite boasts an impressive 710 sf that includes an inviting verandah with a covered sitting area, sun lounging deck and terrace. There is even a separate living room with a large daybed that can be converted into an extra bed for children if necessary. The One Bedroom Cottage is located either near the beach, the hotel facilities or tucked away into the hillside for more privacy and contains a comfortable 365 sf of space that perfectly accommodates two separate dressing areas, a his and her vanity, king-size bed and a convenient sun deck. The spacious Two Bedroom Deluxe Cottage is perfect for close-knit families or friends who don't mind sharing common spaces. The master bedroom has a comfortable king-size bed while the second bedroom has twin single beds in a connecting room. Both rooms are elegantly furnished with a television and sitting area.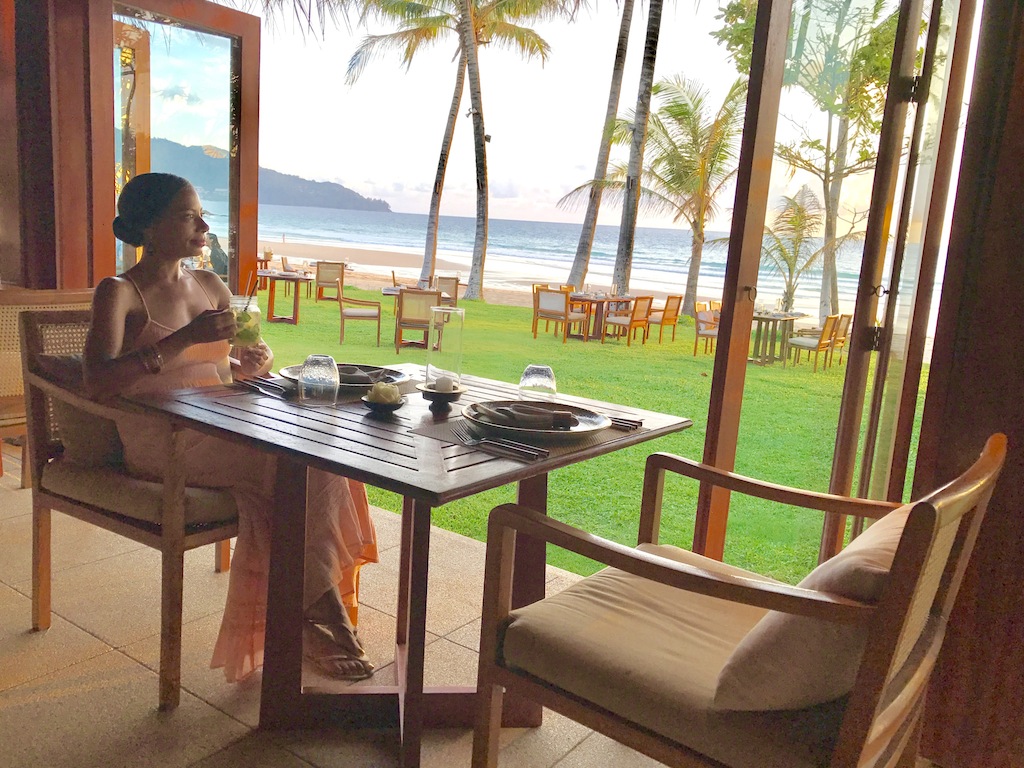 Carin von Berg
If it is at all possible to get tired of lazing by the pool in between beachfront strolls, The Surin Phuket has plenty to offer by way of diversions. Sign-up for cultural immersion activities such as Thai lessons or Batik painting or take a tour of the local market. Have you always wanted to learn how to give a massage or impress your friends with your fruit carving skills? Join in on the fun after your morning yoga class on the beach or before getting to know your neighbors at Happy Hour or Afternoon Tea. Additionally, a wide range of water sports are available such as catamaran sailing, windsurfing, snorkeling, paddle boarding or body boarding. If you are up for group activities, beach games or beach volleyball can be arranged.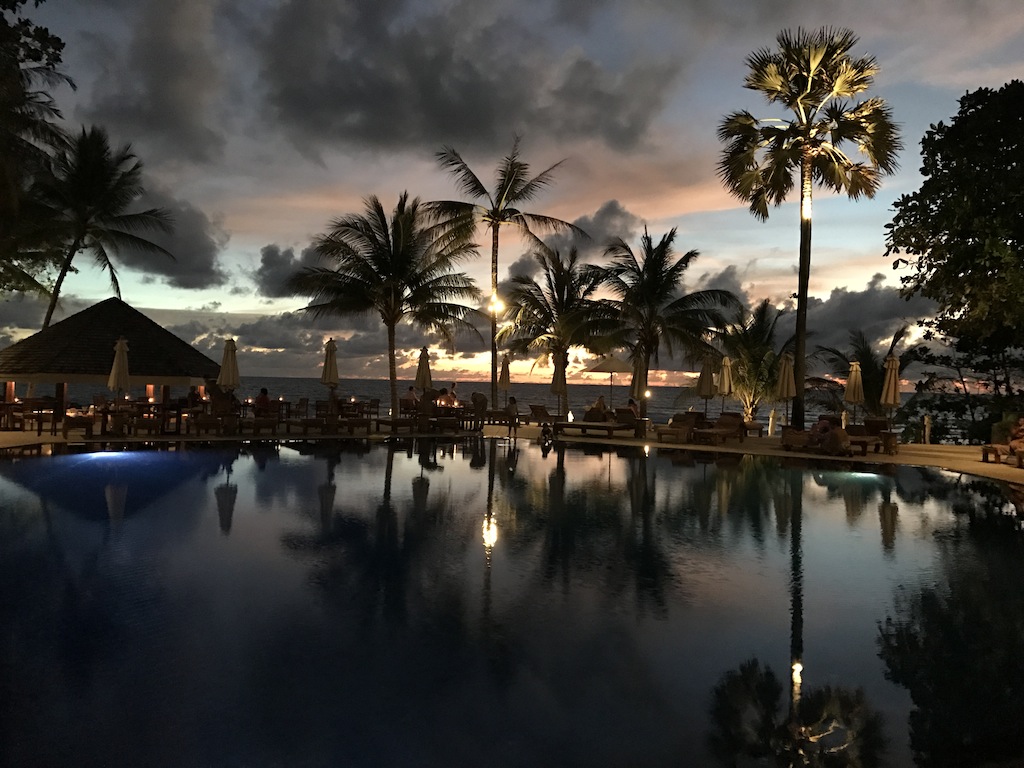 Carin von Berg
When you are situated in paradise, why would you ever want to leave? The Surin Phuket has a poolside gym, a floodlit tennis court, a tranquil spa, and several dining venues. The spacious and breathtaking Lomtalay Restaurant provides picturesque views of the Andaman Sea and serves an extensive breakfast buffet every morning. If lazing poolside is your thing, you can order whatever your heart desires for lunch or enjoy Mediterranean and International cuisine in the evenings. Saunter over to the Sunset Café for lunch or dinner if you can't manage to take your eyes off of the invigorating sea. If you are feeling amorous, arrange a private, candlelit dinner for two on the beach or head over to the Beach Restaurant where you can gaze at the stars in between sips of wine as you enjoy authentic Thai Cuisine and fresh grilled seafood or BBQ amidst the lushly manicured lawn that is perfectly situated on the secluded beach. The Surin Phuket is what dreams are made of.

Search Best Luxury Villas for more options