Rendering Courtesy of RLH Properties and Hayes Davidson
Discover Mandarina: The Billion-Dollar Development You'll Want to Invest In
I never thought that I would be ready to buy a home sight unseen, but after touring the only partially developed Mandarina in Mexico, I'm ready. Apparently so are countless others, as the $1 billion luxury residential and hotel resort has already sold several custom villas before having a single one completely built.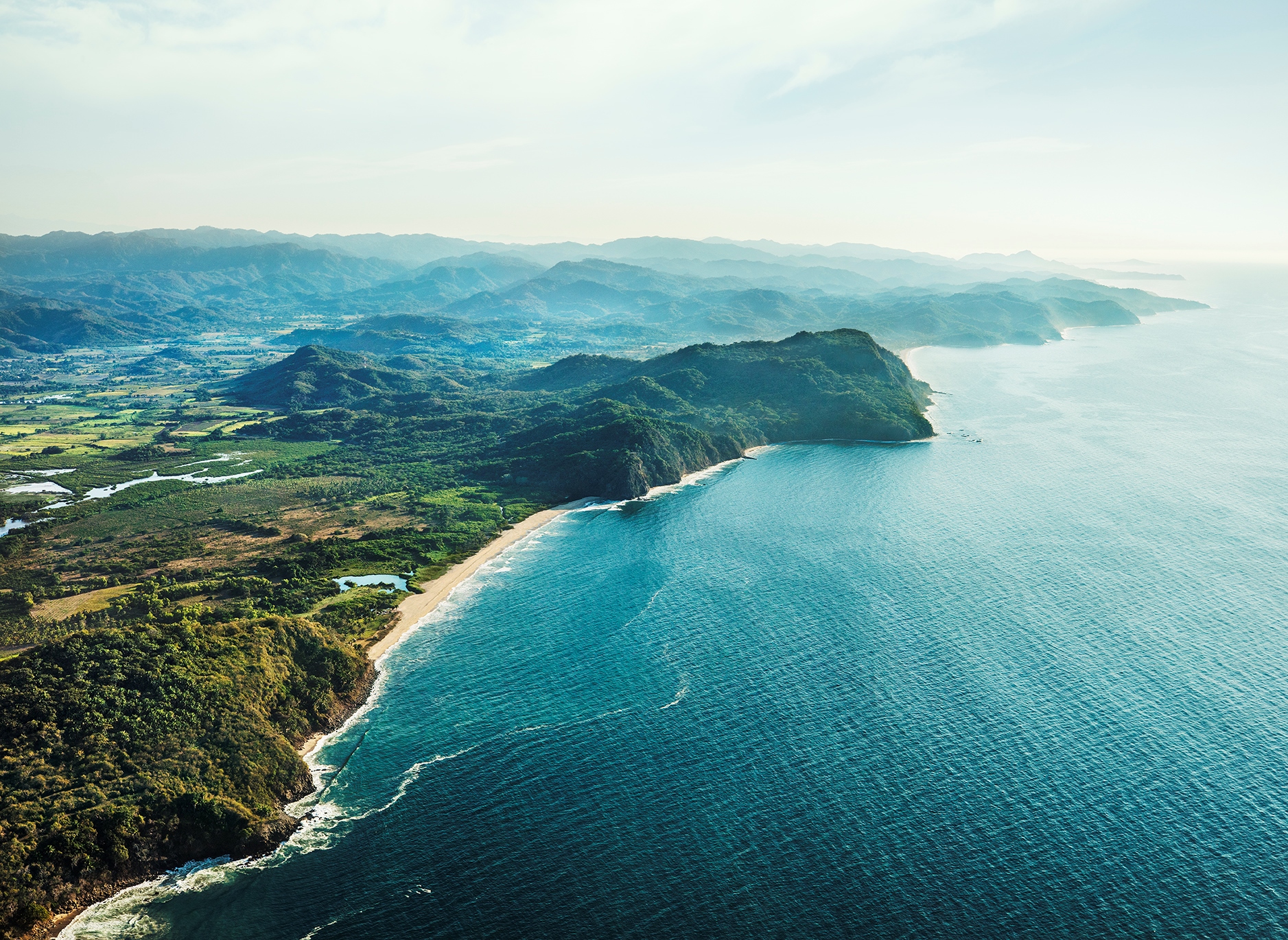 Photo Courtesy of RLH Properties
Found in the coastal jungle in Riviera Nayarit, which is less than an hour's drive from Puerto Vallarta and only a 15-minute drive from the charming surfing town of Sayulita, Mandarina is a massive endeavor. Taking over two mountains, and the flatlands and one-mile-long beach in between, the 640-acre property will ultimately include two luxury hotels (the One&Only and the Rosewood) and private residences under each brand. Amenities will include a polo and equestrian club (which will have its own on-site veterinary clinic, which is a very big deal when it comes to the health and welfare of the horses), a farm that will provide much of the ingredients used in the property's many restaurants, an adventure outpost offering a jungle course designed by Costa Rican firm Adventure Playground, a beach club, a preserved estuary, and so much more.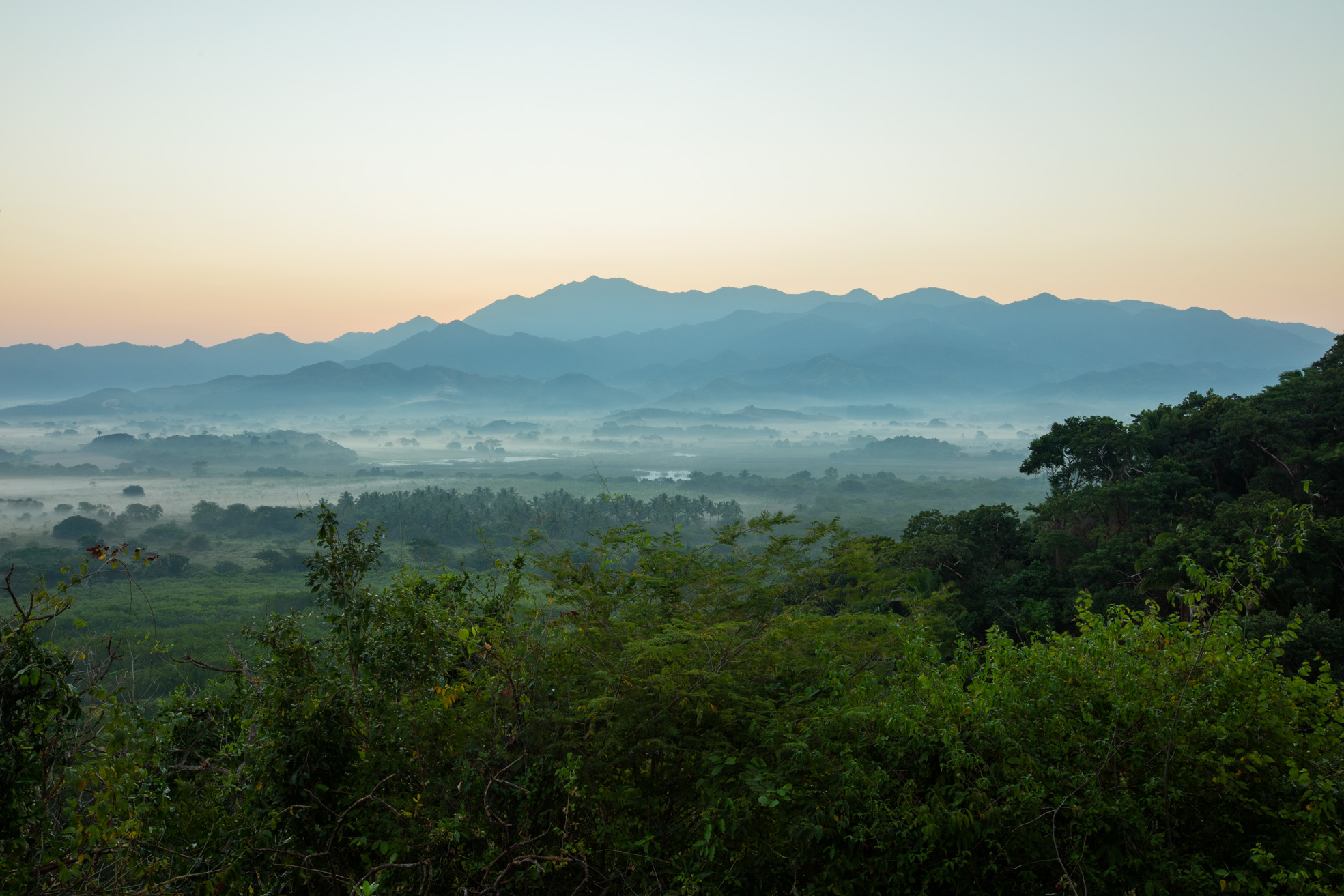 Photo Courtesy of RLH Properties
Developed by RLH Properties, Mandarina has been a long time coming. In order to purchase the 640 acres, members of the Mandarina team had to strike a deal with each landowner (and each member of their family) one by one, a mission that lasted nearly a decade. Thankfully, Ricardo Santa Cruz, president and CEO of RSC and one of the founding partners of Mandarina, is no stranger to the process. The real estate developer has been involved in several large-scale properties in the past, such as the ongoing Xala project just south of Puerto Vallarta, where he helped negotiate thousands of acres that are collectively worth more than $90 million in capital.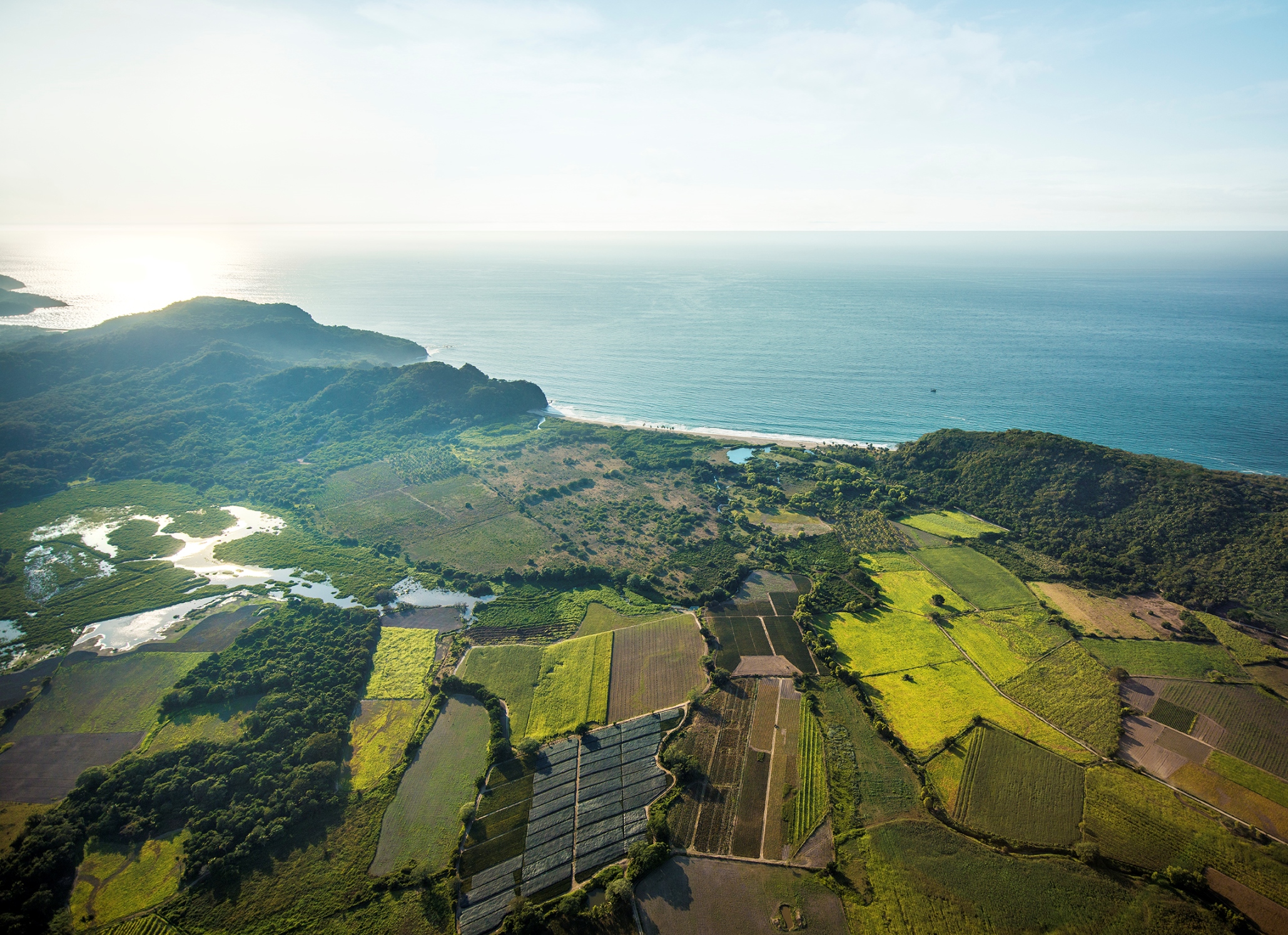 Photo Courtesy of RLH Properties
First of all, if you haven't visited Riviera Nayarit coastline, you might be surprised that it is an actual jungle befitting Jurassic Park. Exotic and wild, the landscape is cherished by the Mandarina team and their respect and admiration can be seen in the detailed plans for the property. A treasure trove of archeological wonders, there are archeologists on staff who ultimately decide what gets built where and what areas absolutely cannot be touched. Actually, despite how huge the project actually is, the majority of the land will remain preserved, including the aforementioned estuary in the flatlands. In fact, one of the goals is that when the land is viewed from the water, the buildings will blend in so seamlessly that they will be hard to distinguish from the lush greenery.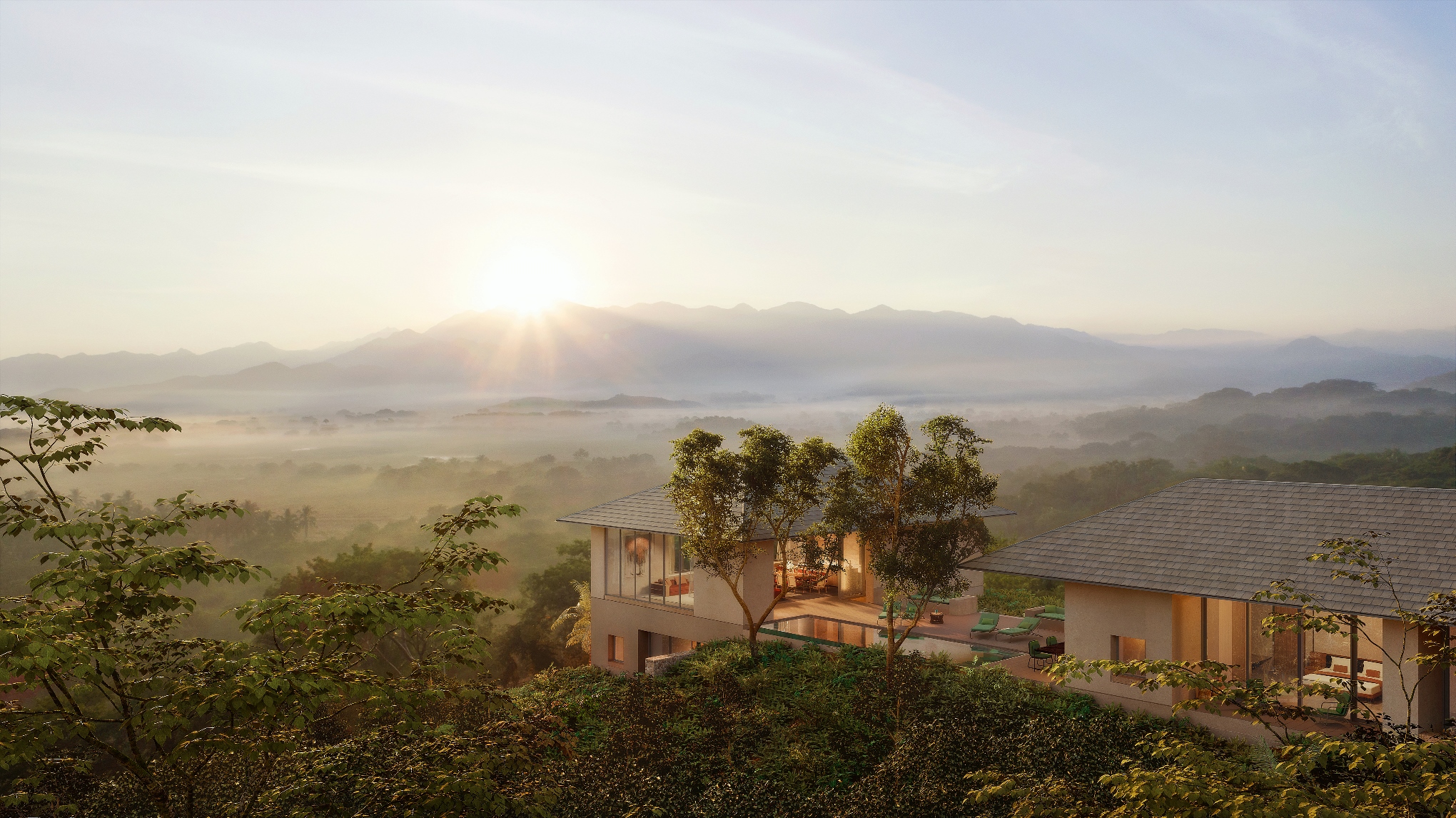 Rendering Courtesy of RLH Properties and Hayes Davidson
Construction is currently underway on the One&Only half of Mandarina (with the Rosewood to follow), and though there are only a handful of model rooms built to full scale for potential buyers to view, 18 of the 55 villas have already been sold at the time of publication. I was extremely lucky to get an all-access tour of the property to see the site and check out the plans for the residences and resort, and I can confidently say that once complete, Mandarina will be one of the most beautiful travel destinations in the world.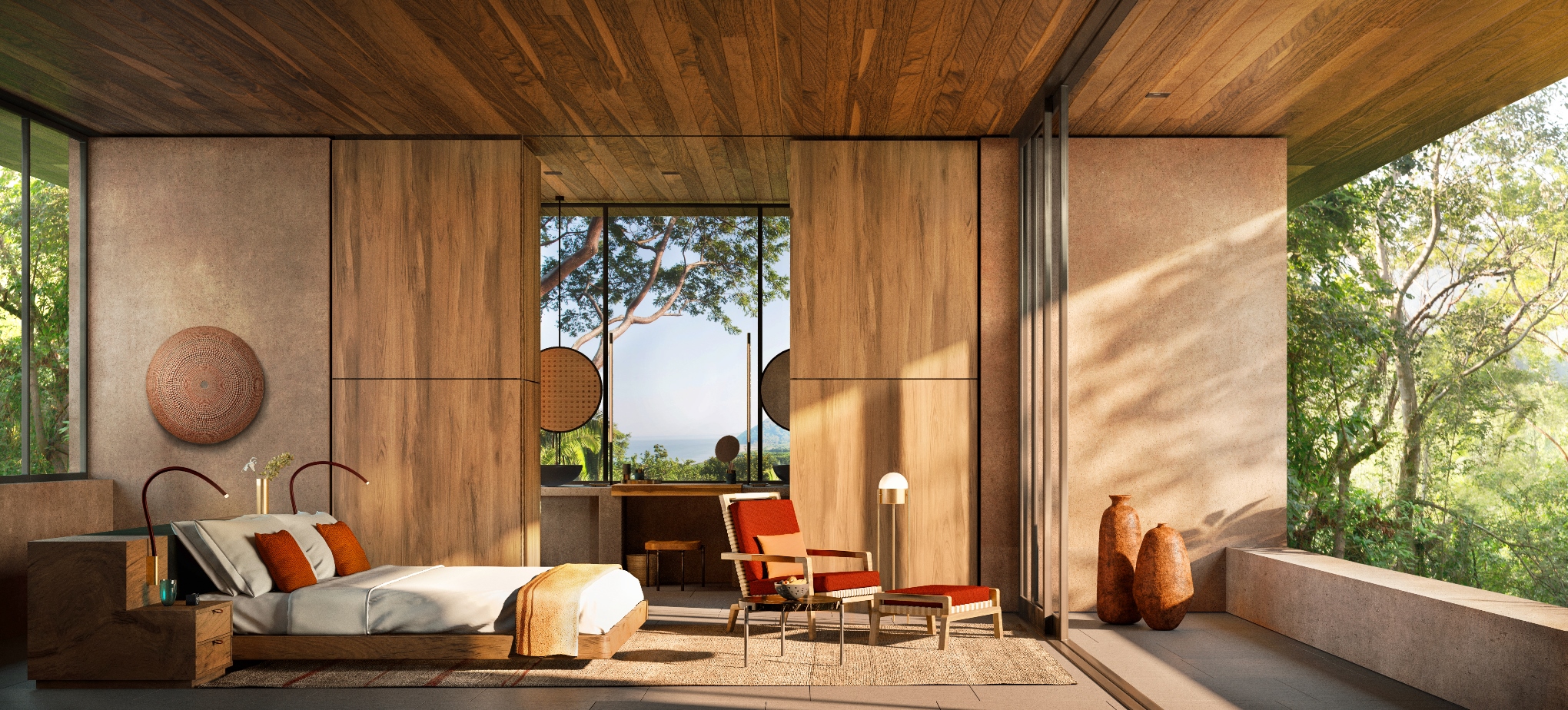 Rendering Courtesy of RLH Properties and Hayes Davidson
Though I can't publish any photos of the sample rooms that I toured, I can assure you that the overall look and feel match these renderings perfectly. Designed by world renowned Rick Joy Architects, each one of the 55 villas is built into the green mountainside, disturbing Mother Nature as little as possible in order to maintain the overall look of the mountains. Though each home offers ocean views, you might get a little more than that depending on which home you choose. Those that are higher up will give you the feeling of being suspended over everything, allowing you to see the ocean, the jungle, the flatlands and the mountain range. The villas that are lower tend to feel more engulfed by the tropical plants around it, offering a more remote feeling.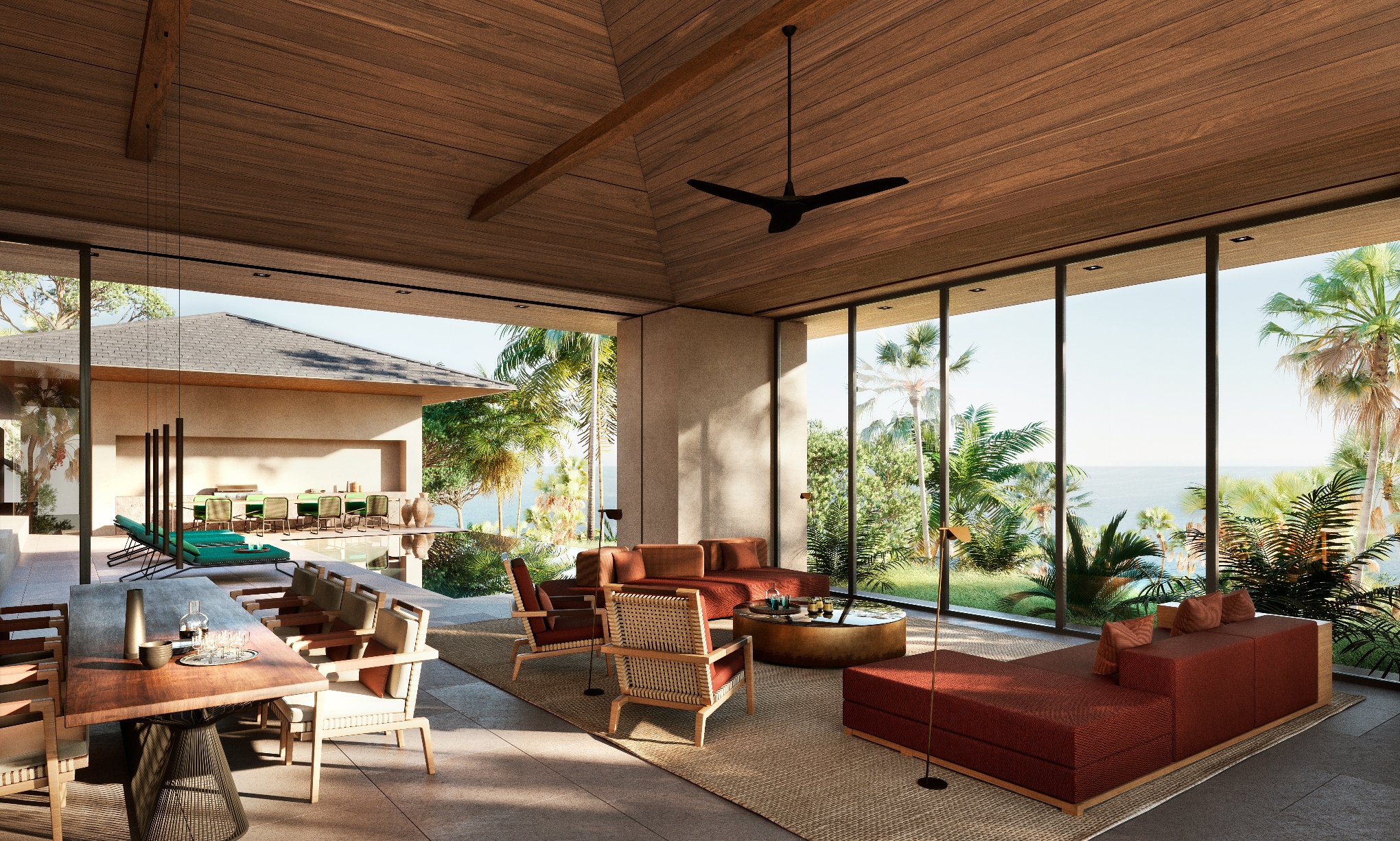 Rendering Courtesy of RLH Properties and Hayes Davidson
The two-story Villas are either four- or five-bedroom homes, each designed to focus on an outdoor living space with large rooms that open onto the pool terrace. The larger Estate Villas feature two homesites with eight bedrooms all together and are designed for multi-generational living and large-scale entertaining. Since the residences are designed to bring the outdoors in, the homes will feature details like infinity pools suspended out into the jungle, sky-high ceilings, indoor/outdoor showers and bathtubs, retractable skylights and all-glass walls. Each one will have a different look and will have different structural design needs depending on the topography of where it sits. They have also been designed to be climate responsive and environmentally responsible.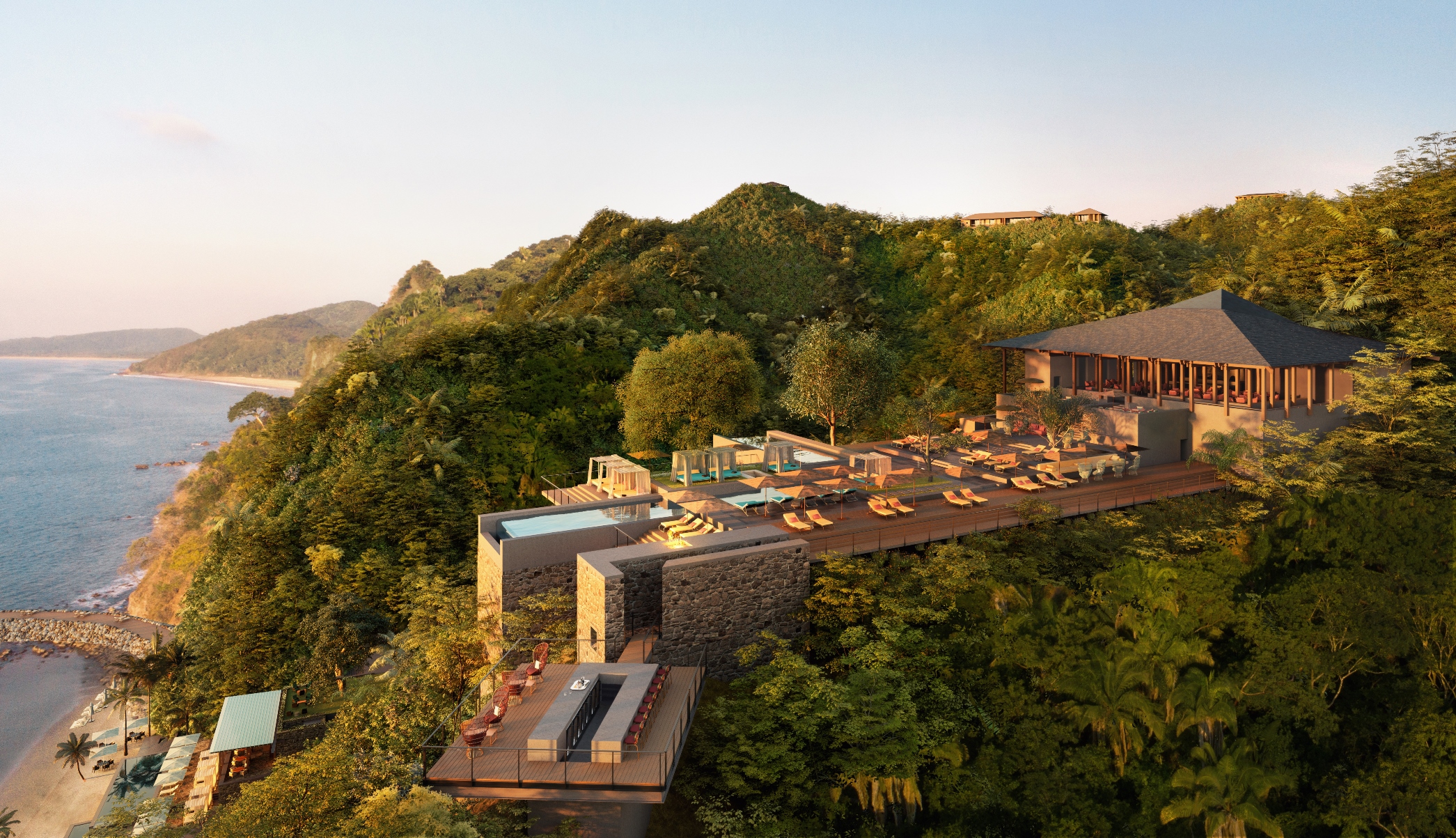 Rendering Courtesy of RLH Properties and Hayes Davidson
While I learned a lot about what Mandarina has in store for homeowners, I can't give too much away. However, I can say that there will be an internationally renowned chef taking on what will probably become the area's best restaurant. Also, the 85,000-square-foot Kids' Club has been designed by a famed Hollywood set designer whom you will definitely recognize and while I didn't get to see any renderings, I picked up on some major Peter Pan in Neverland vibes. It will ultimately include spectacular treehouses, an insect hut, water activities, a nature trail, a butterfly sanctuary, and an outdoor amphitheater.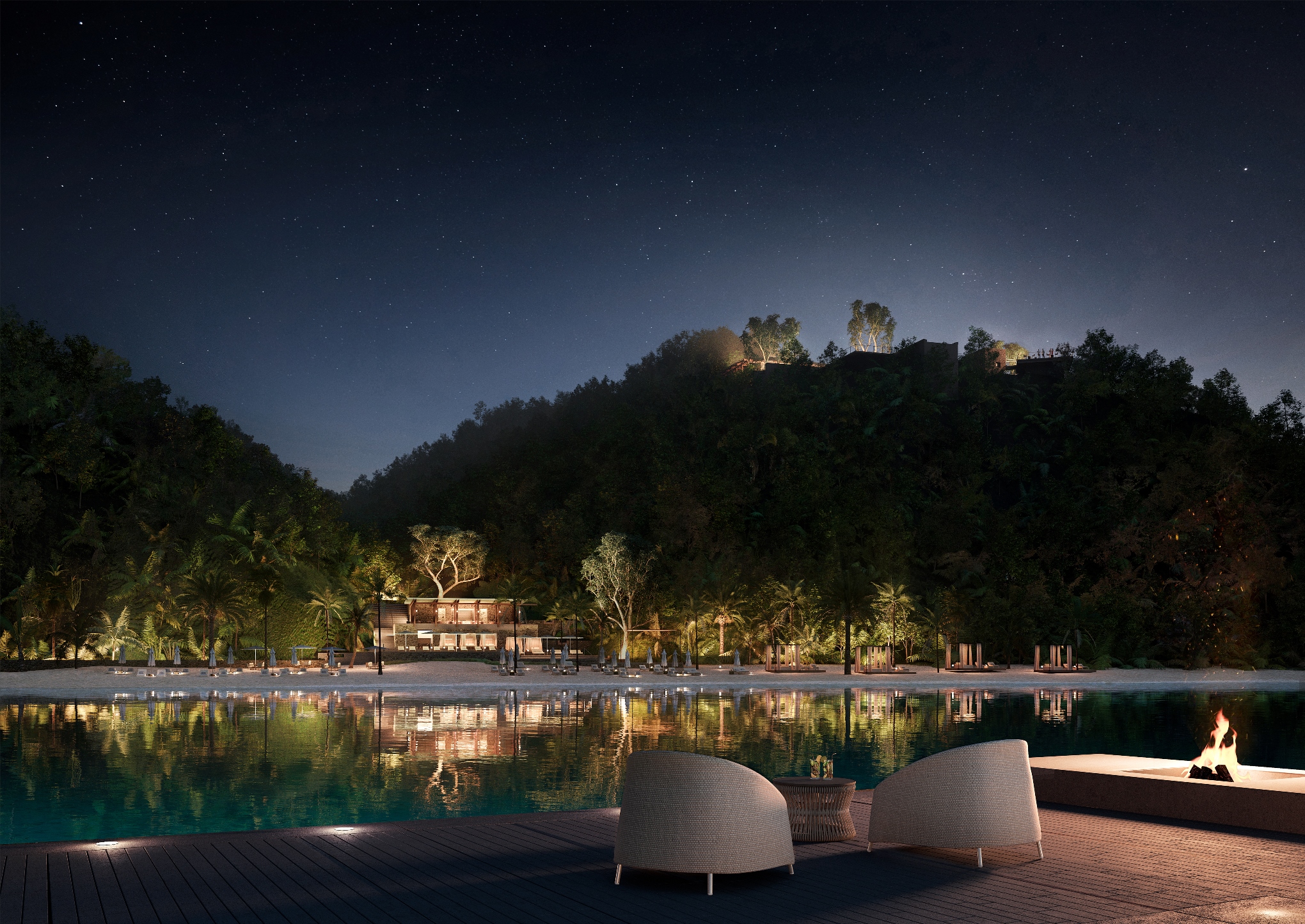 Rendering Courtesy of RLH Properties and Hayes Davidson
Another cool feature is The Jetty, which will have a firepit at the end, meant to symbolize the dormant volcano that originally shaped the land. The Jetty will also have plenty of places to socialize, as well as a dock for small vessels, and will be a great spot to take in all of the Mandarina from the water.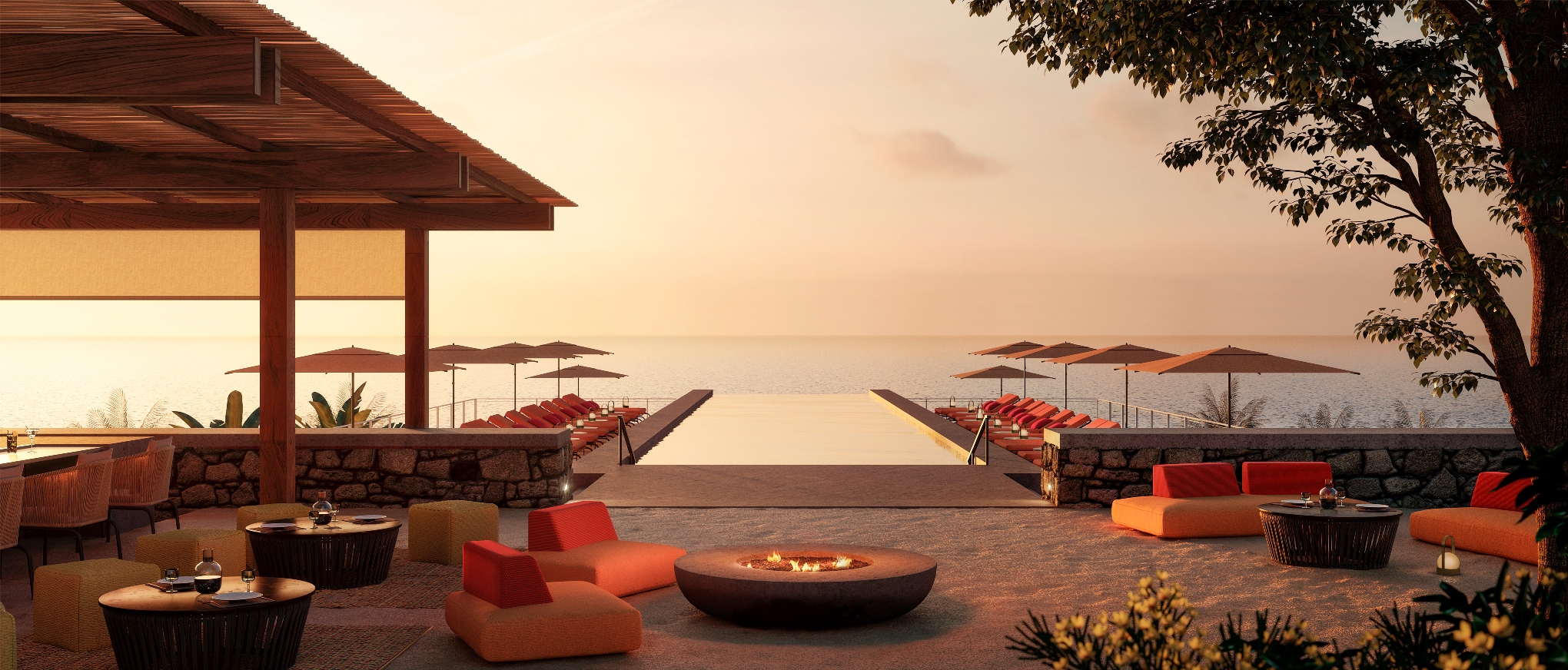 Rendering Courtesy of RLH Properties and Hayes Davidson
The One&Only hotel at Mandarina will be opening in 2020, with the Rosewood following after. One&Only Mandarina Private Homes are currently for sale, ranging between $4.5 million and $12 million. I can only hope that I will be invited back to visit once everything is completed and if I'm lucky, never have to leave.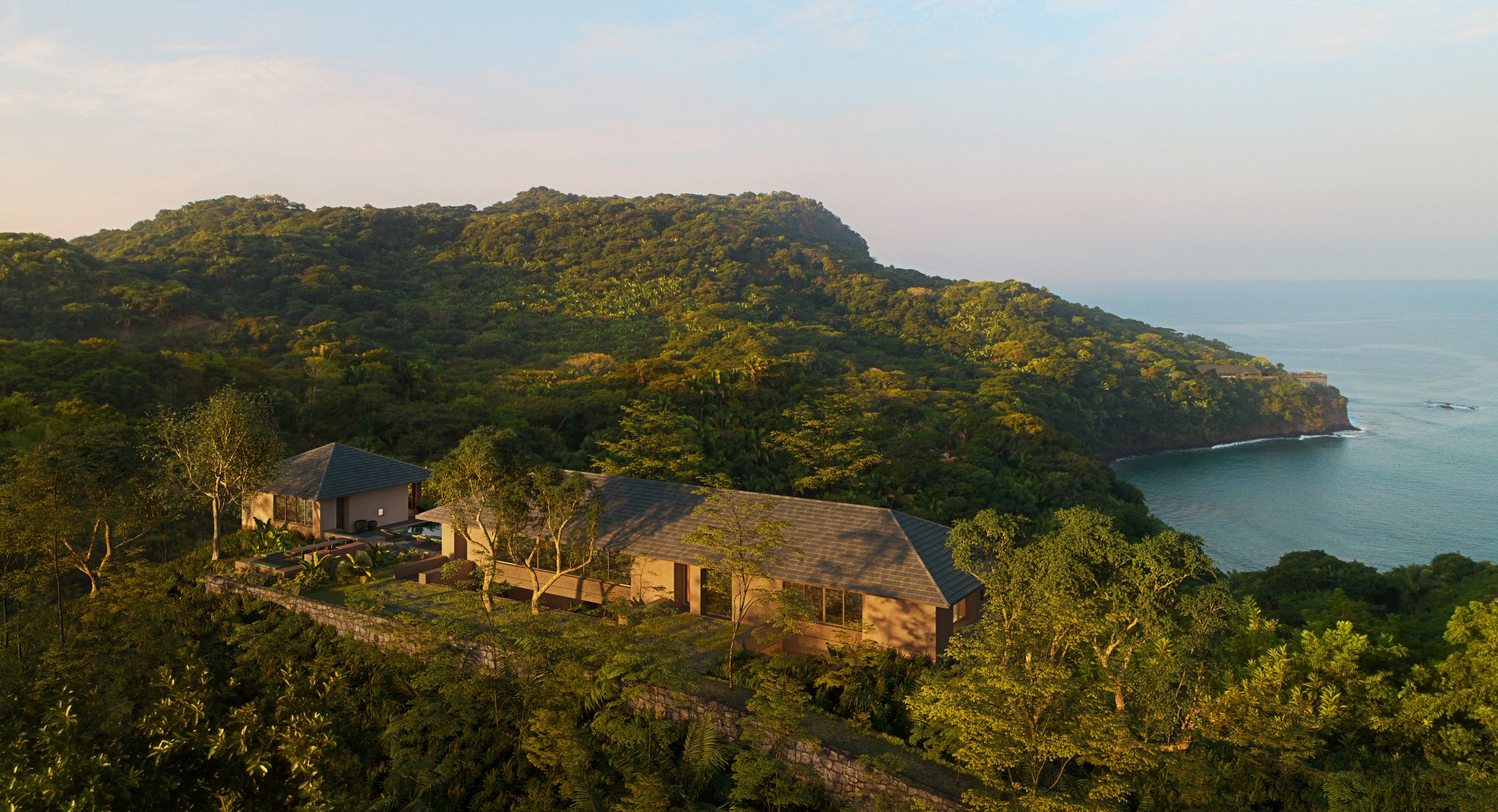 Rendering Courtesy of RLH Properties and Hayes Davidson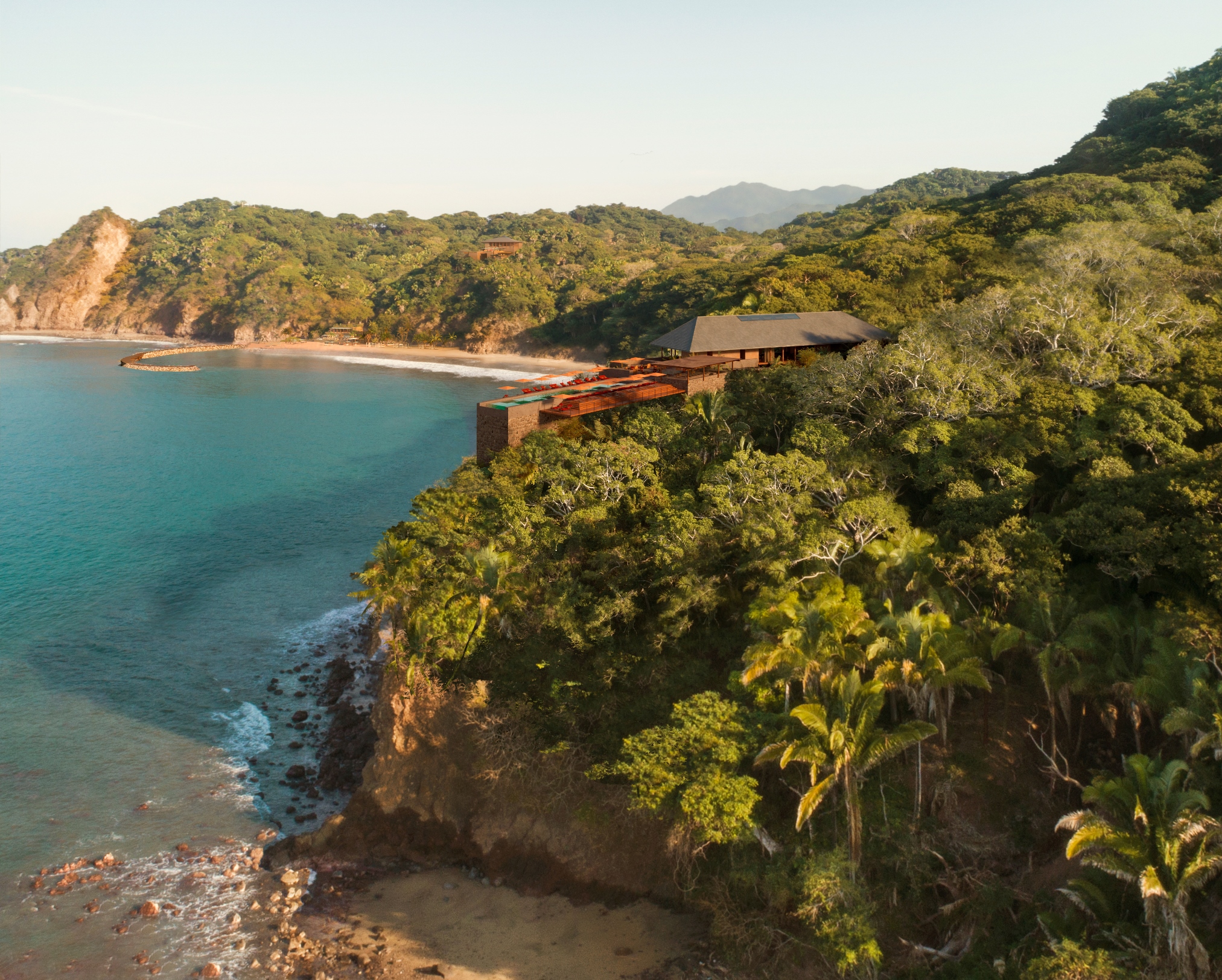 Rendering Courtesy of RLH Properties and Hayes Davidson