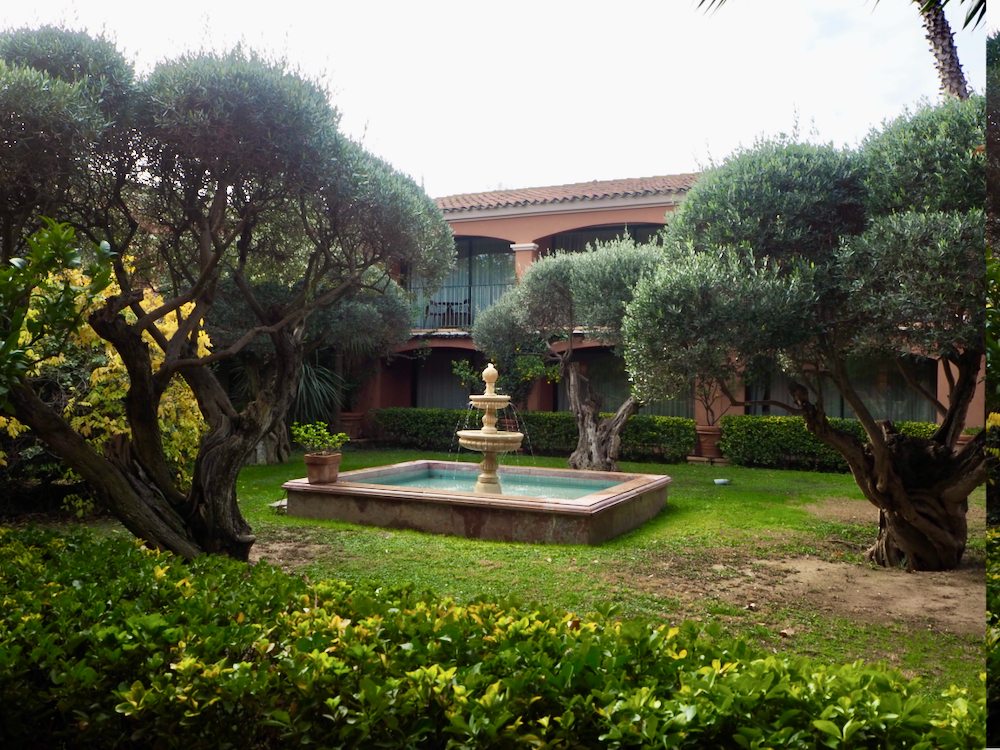 Columbia Hillen
Set within an enclosed garden with rooms featuring terraces and balconies overlooking an open-air swimming pool and bar, La Villa Duflot is a tranquil retreat near Perpignan, south-west France.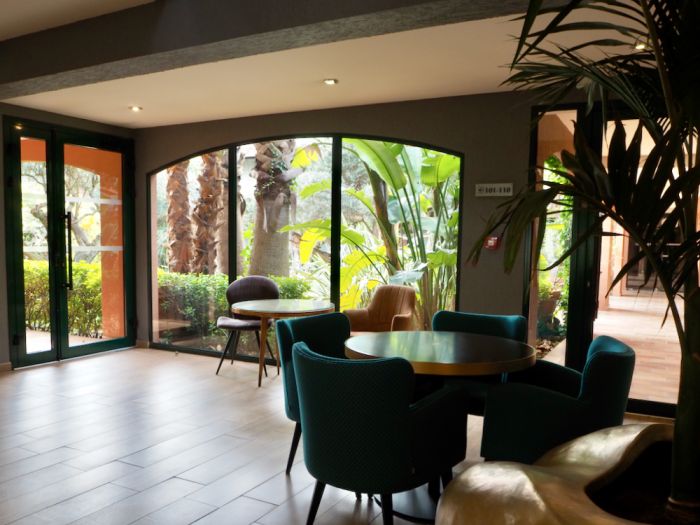 Columbia Hillen
Mediterranean in style, with art deco furnishings, the mood affected by the 4-star hotel's interior decor is bright, warm and uplifting.
Sand-wood floors, ocher-colored walls and floor-to-ceiling windows contrast with vintage walnut furniture and soft beige armchairs in the spacious well-lit lobby. Palm trees in giant intricately-designed gold pots add a sense of exoticism, accentuated by an interior garden featuring olive and orange trees and a marble fountain.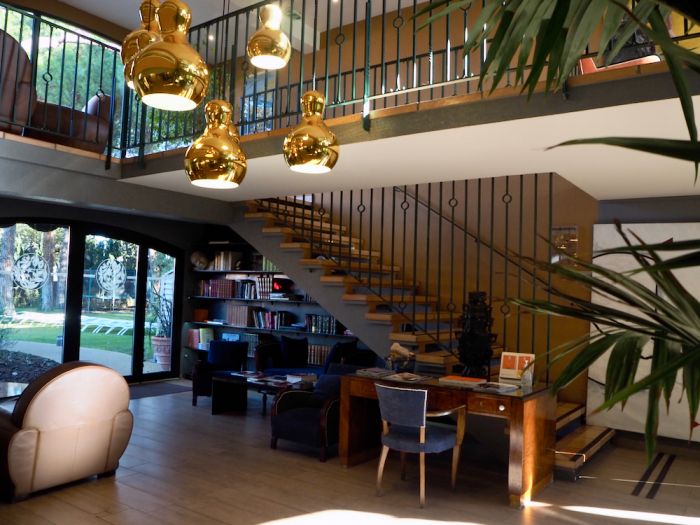 Columbia Hillen
The hotel's spacious lobby provides plenty of seating for guests as does the second floor with a broad wrought-iron balcony granting views below. One corner of the ground floor is a comfy library with soft navy blue and brown leather armchairs and lacquered table. Here you'll find novels, including classics by Shakespeare, Camus and Baudelaire, photography books and even a complete set of travel magazines. French newspapers and The New York Times fill a table nearby for guest reading pleasure.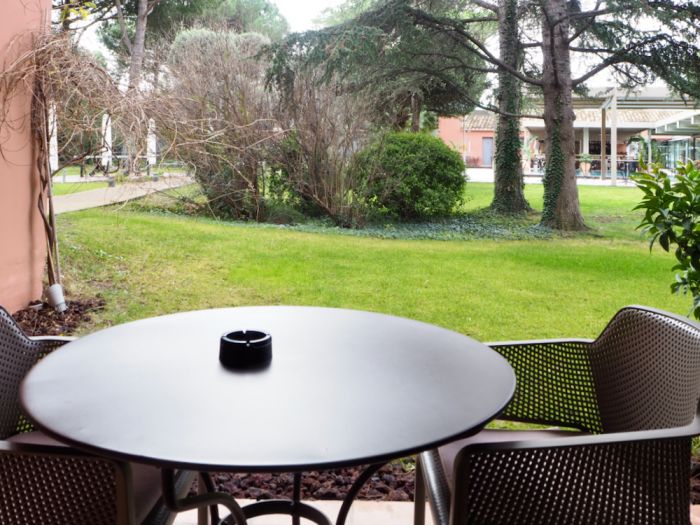 Columbia Hillen
Our room, one of 29 in the hotel, was in the executive category and located on the ground floor with a small terrace with seating facing the swimming pool and garden. Among the amenities, aside from a flat screen TV, minibar, refrigerator and espresso maker, was a large bath-tub, separate from the shower, that could also be enjoyed as a jacuzzi with button-operated lighting effects and changeable water jets.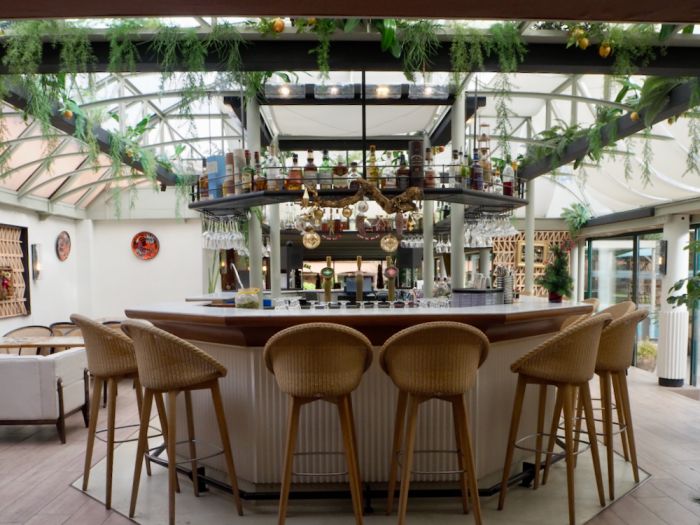 Columbia Hillen
The hotel's restaurant is not to be missed, with an impressive menu ranging from blue lobster of Brittany to fois gras with candied pear and chili among the starters and lamb rack, goose breast and assorted fish dishes among the main courses.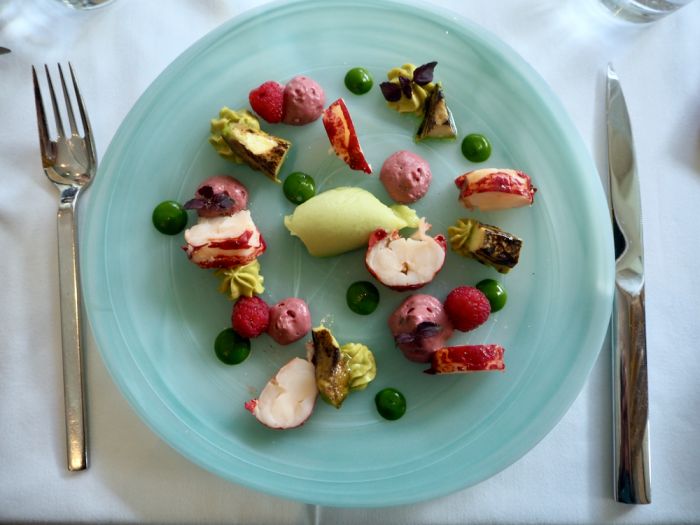 Columbia Hillen
Bathed in natural light with views of the swimming pool and tall umbrella pines in the garden, the restaurant with chef Mickael Meunier in charge, offers a classical French ambience with immaculate white tablecloths, sparkling cutlery and an attractive table centrepiece of acorns and berries.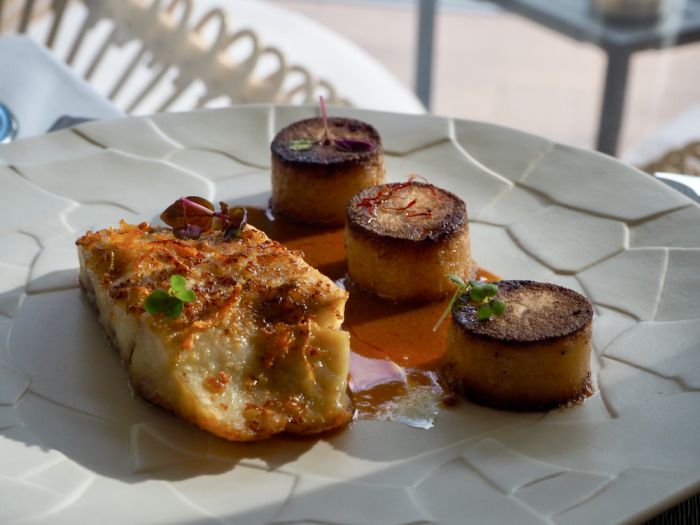 Columbia Hillen
Our starter of blue lobster came as an elegantly designed dish with slices of the meat set checker-board style among a dollop of avocado with thyme ice-cream and mousse of raspberry and guacamole topped with roasted avocado.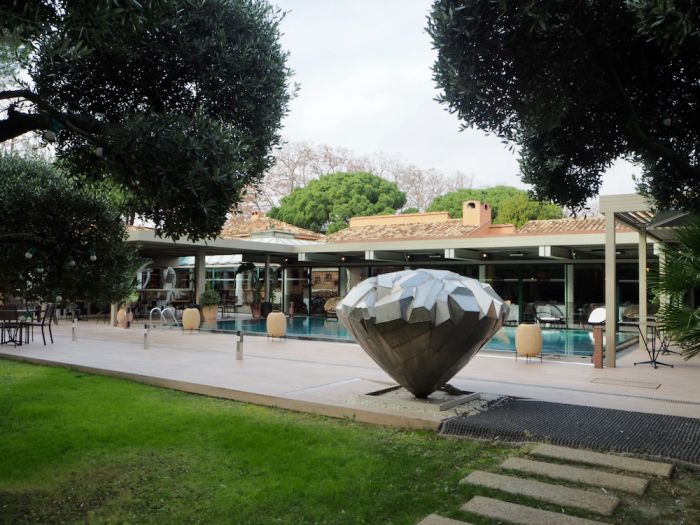 Columbia Hillen
Having eaten so much red meat over the previous week (hard to avoid in France), my companion and I both opted for the more healthy seafood dishes. My turbot came as a generous slice of soft white fish marinated with turmeric and sake mushroom, lightly pan-fried, and topped by mango caviar with puree of celeriac. My companion's choice, maigre (stone bass) was a light fillet, its texture complemented by the earthiness of the roasted potatoes and the warm spices of the sauce, a combination of bouillabaisse stew and sobrassade, Catalan sausage. Tiny threads of saffron grown on the slopes of the nearby Canigou mountain brightened both plate and palate.
Columbia Hillen
Don't ignore the cheese plate and dessert temptations. With a goat farm, La Chevrerie Du Mas d'en Blanc, less than 10 kilometers away, the cheeses comprise fresh light varieties and the more aged and dense, tomme, both served with red pepper marmalade. Our lunch was served by the friendly and informative, Emma Ferrano. We opted for wine tastings for every course, each selected by sommelier, Christian Lopez. They included a 2020 Silex from Domaine Terres Plurielles from nearby Tautavel and Impromptu from Domaine de la Meunerie south of Perpignan.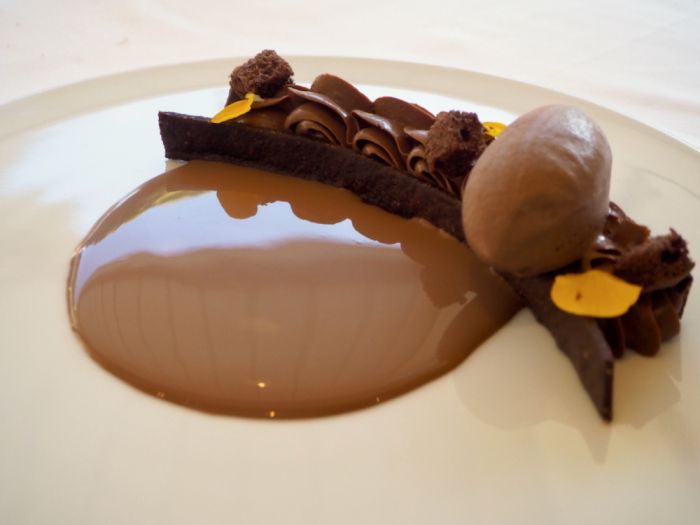 Columbia Hillen
For cheese accompaniment, Christian chose a distinct, quasi-like sherry 2015 white wine from Domaine Du Bac from Vingrau.
As a finale, try the Varlhoha chocolate with truffle and bitters. You may want to lick your plate.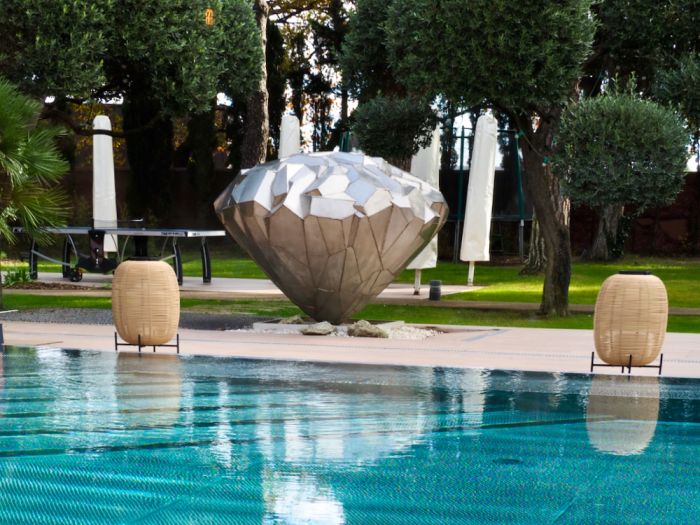 Columbia Hillen
Another leisure option at La Villa Duflot is to indulge your senses at the hotel's spa, operated under the Nuxe brand, where I enjoyed a short massage given by therapist, Roman, which helped ease pain in my hip and leg, followed by a stint in the sauna and hammam.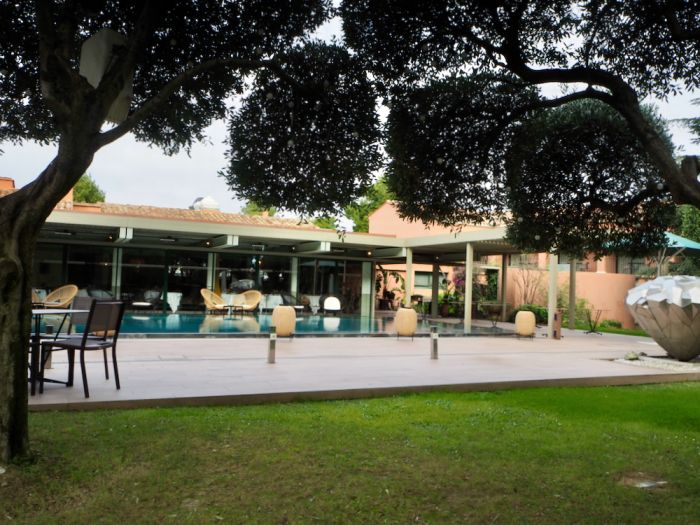 Columbia Hillen
Mention must also be made of affable general manager, Philip Chabroulin. With experience in all aspects of hotel management in both Europe and the US, including some premier hotels in the Relais & Chateaux association, Philip has created an efficient and welcoming staff at La Villa Duflot, owned for the last ten years by Amelie and Emmanuel Stern.
Tranquil as its setting is, on 1.5 hectares of parkland in the heart of the Pyrénées-Orientales region, the hotel also offers the convenience of being 15 minutes from downtown Perpignan and a 45-minute drive from the Spanish border.