By Karin Leperi May. 16th, 2013
Keswick Hall at Monticello is a gem fit for royalty. The Tuscan-style luxury hotel is situated in the midst of rolling green hills and thoroughbred horse farms with the Blue Ridge Mountains serving as a scenic backdrop. It really doesn't get any prettier than this. Not too far from the property are celebrated landmarks such as Thomas Jefferson's Monticello and the University of Virginia, Montpelier (estate of President James Madison), and Ash Lawn-Highland (home of President James Monroe).
Plus, you can visit award-winning wineries and vineyards that beckon you to taste the fruit of the vine while soaking in the breathtaking views. (TIP: Be sure to visit the adjacent Keswick Vineyards where, by calling ahead, you can arrange for a private tasting in their cellar.)


Luxury with Southern Charm
A stay at Keswick Hall is like visiting royalty. The 600-acre estate grounds have 48 different lavish rooms with service to match. Featured throughout the hotel are English and early American antiques, porcelain, Oriental rugs, and numerous original art works that add to the historic authenticity of the property.
I am staying in one of the elegant Deluxe Courtyard Balcony Rooms where I have a king-sized bed, a spacious and modern bathroom, a special nook with a writing desk, sitting area, and screened fireplace. Best of all, the room has a private wraparound balcony with lounge chairs and a bistro table, great for drinking and admiring the golf course and surrounding gardens.
For dinner, I dine at Keswick Hall's award-winning restaurant, Fossett's, where the menu emphasizes "classic cooking techniques and Southern inspiration." As a historical note, the restaurant's namesake is Edith Fossett, a domestic slave who was owned by Thomas Jefferson. Newly elected President Jefferson picked her to accompany him to the White House, where she was trained in the art of French cooking. After his presidency, she returned to Monticello, serving as Jefferson's chief cook and developing a reputation amongst Monticello's guests as being extremely gifted at her trade.
The resort is also home to the Keswick Club which features a golf course, tennis courts, an 80 foot infinity pool, and spa services that will leave you feeling rather
kingly
or
queenly
. No need to be a member, as hotel guests can avail themselves of the amenities (sometimes for a special fee). My favorite is the myriad of spa services designed to relax, revive, and rejuvenate the body and the soul.
In February of this year, a major renovation began on the Keswick Club course, with golf course architect Pete Dye at the helm. His goal is to redesign the experience so that amateur golfers can enjoy the game while professionals can be challenged. Dye intends to maintain the tall ancient oaks and grassy wetlands, emphasizing the stupendous mountain scenery is a given. The Keswick Club golf course is expected to reopen in spring of 2014.
A Storied History
Built in 1912 and formerly known as Villa Crawford, the historic property has gone through a series of owners and uses since its original days as a private home. As of January 2012, it's been owned by Richmond-based business and philanthropist William H. "Bill" Goodwin Jr. Goodwin Jr. is also owner of Richmond's elite Jefferson Hotel, Nashville's Hermitage, and South Carolina properties such as the Sea Pines Resort in Hilton Head and
The Sanctuary at Kiawah Island
.
He purchased the property from corporate owner Orient-Express Hotels Ltd., who has amassed a wealth of awards for the hotel, it's food, and services — many of which continue today. These awards include: AAA/CAA Four Diamond Lodgings,
Concierge.com
Editors' Pick,
Condé Nast
Readers' Choice List,
Condé Nast Traveler
Gold,
Fodor
's Choice,
Frommer
's Exceptional, and
Travel and Leisure
's 500 World's Best Hotels.
The Orient-Express in turn purchased the property in 1999 from Sir Bernard Ashley. Prior to Ashley's renovation, the property went through a series of ownerships and disrepair. In 1980, Universal Studios filmed the interior scenes of
The Four Seasons
at the palatial but abandoned Keswick Inn. Fixing up interior rooms to the opulence they desired, stars such as Alan Alda, Carol Burnett, and Rita Moreno were able to see what Keswick Inn may have looked like in former times.
With subsequent ownership and facelifts, Keswick Inn has continued to attract celebrities. Some of these include: Jessica Lange, Ken Burns, Vice President Joe Biden, Anthony Hopkins, John Warner (Virginia Senator and Governor), Bill Murray and Morgan Freeman. Among the famous and distinguished guests, the hotel was also visited by the late Lady Margaret Thatcher, Britain's first female Prime Minister.

With a solid reputation for comfortable luxury, world-class service, fine dining, and exquisite scenery, it's likely that many more dignitaries, celebrities, and guests will grace its grounds.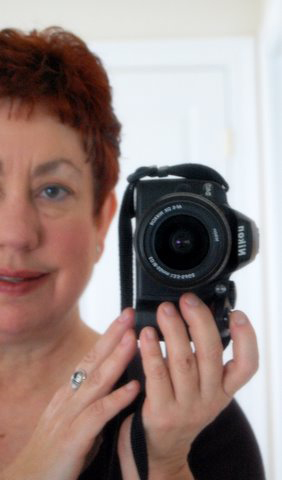 Karin Leperi
Karin Leperi is a nationally-acclaimed award-winning writer and photographer with bylines in over 95 publications that include print, broadcast, internet, and mobile platform media. A gypsy at heart, she has traveled to 97 countries and is still counting. Specialties include travel, culture, cuisine, cruising, nature, photography and lifestyle. ...(Read More)