By James Rothaar Dec. 6th, 2013
Aircraft management and business jet charter service Key Air announced that it has added a Dassault Falcon 900C jet to its managed charter aircraft fleet. The jet, which is based in Virginia, enables the private-aviation firm Key Air to expand its services to the Mid-Atlantic area, including Washington, D.C.
The addition of the Falcon 900C bolsters the inventory of available aircraft for Key Air. From midsize to ultra-long-range aircrafts, the company's bay of popular business jets include the Global 5000, the Gulfstream V and IV-SP, Falcon 900EX and 2000EX, Learjet 45XR, Challenger 604 and 300, and the Hawker 800 and 800XP.
"Key Air continues to grow its fleet of high quality, modern and well-appointed aircraft," said Greg Kinsella, president and CEO of Key Air. "We are excited about the addition of this beautiful F900C to serve our newest market, Washington, D.C., and the Mid-Atlantic region. This charter friendly aircraft is perfect for transcontinental and trans-Atlantic trips alike."
The Falcon 900C accommodates up to 12 passengers and contains five seats that are convertible to beds. The airplane has a range of 5,300 statute miles (straight distance) or 6,095 international air miles (arc factor). Let's not exclude the deluxe amenities in this business jet. It comes equipped with a full suite of creature comforts, which include Wi-Fi, DVD/CD players, two separate, enclosed lavatories, and a full galley with a microwave and a toaster oven. There also are widescreen and individual portable monitors and docking stations for modern electronic gadgetry, such as smartphones, tablets, and notebooks.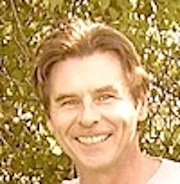 James Rothaar
James has written content for Justluxe.com and other leading online luxury lifestyle magazines. Rothaar previously served as the senior-tenured staff writer for JustLuxe, having worked with the digital magazine since 2005. He resides in Jacksonville, Florida, and works as an independent marketing consultant and freelance writer and copywriter. He is the co-owner of Wild Owl Digital, a boutique mar...(Read More)