By Kat Ward Sep. 4th, 2017
Historically, Washington, D.C. has earned a reputation as a stuffy metropolitan area that catered solely to the world's political players. These days, nothing could be further from the truth. Over the last decade, the District has transformed itself into a cultural mecca, with some of the finest restaurants, art galleries and museums residing within city limits. The Hotel Kimpton Monaco, Washington D.C. is clear evidence of this evolution. After a multimillion dollar renovation last year, the boutique property has taken its place among the city's most revered, yet modern establishments. With 183 elegantly appointed guest rooms, a thriving social scene and prime location, it's not hard to see why. The building is one of the area's most historic—it is a National Historic Landmark and was originally the home of the city's General Post Office. Created by Robert Mills (the designer of the Washington Monument), the entirely marble structure is as quintessentially D.C. as it gets.
As you enter the lobby, things get a little bit more contemporary. One of the first things you'll notice is the color; a rich kaleidoscope of green, burnt orange and gold adorn every inch of the space, complete with stark-white busts of America's most famous political figures. The sitting area looks much like a grand living room, with plenty of space to accommodate guests seeking an area to linger in, enjoy a drink or chat with friends. This setup is an excellent foreshadow to what awaits you in your room. In the Robert Mills Presidential Suite, expect to be greeted by a five-foot-high lion's head, which is a nod to the classic Greek and Roman architecture seen throughout the building. While the spacious living area, extra high ceilings and elegant furnishings are definitely worth the trip on their own, the suite's bathroom is what really shines. Marble his-and-hers vanity sinks point towards an expansive wet room that features a stone walk-in shower and a claw foot bathtub big enough to fit two.
While enjoying the complimentary cookies and wine in the lobby, be sure to book a reservation at Dirty Habit, the hotel's onsite restaurant found adjacent to the main sitting area. Chef Kyoo Eom serves up international fare with an Asian-inspired twist that can delight even the most discerning palates. Patrons (yours truly included) have waxed poetic about the grilled octopus, which is served on a bed of chorizo, piperade, pee wee potato and arugula. Pair your dish with a handcrafted cocktail from head bartender Sarah Ruiz, whose 'Gone Pickin' mix of Ketal One vodka, bianco vermouth, cherry-lemon verbena and NOLA coffee liqueur make for perfect summer night sipping.
Don't just get caught up in the meal, however—the ambience is also a sight to behold. Though the interior feels a little film-noir, the outdoor patio is spacious and airy, providing seating options for guests to choose from regardless of the weather. Around the outdoor fire pits (which honestly feel a bit like urban campfires) sit giant, human-sized lamps that give the space both a playful and modern touch.
Located in Penn Quarter, the Hotel Monaco is within feet of some of D.C.'s must-see attractions. Both the Smithsonian American Art Museum and the International Spy Museum are just a stone's throw from the property, in addition to a litany of bars, restaurants and monuments. For those looking to do a walkabout in the area, both the National Mall and Chinatown are in close proximity. And don't forget to indulge in a little entertainment while you're at it—the National Theater is just around the corner and often hosts popular Broadway shows. If you want something a little less highbrow, head to the Capital One Arena to catch a Washington Capitals hockey match before you finally bid the District goodbye.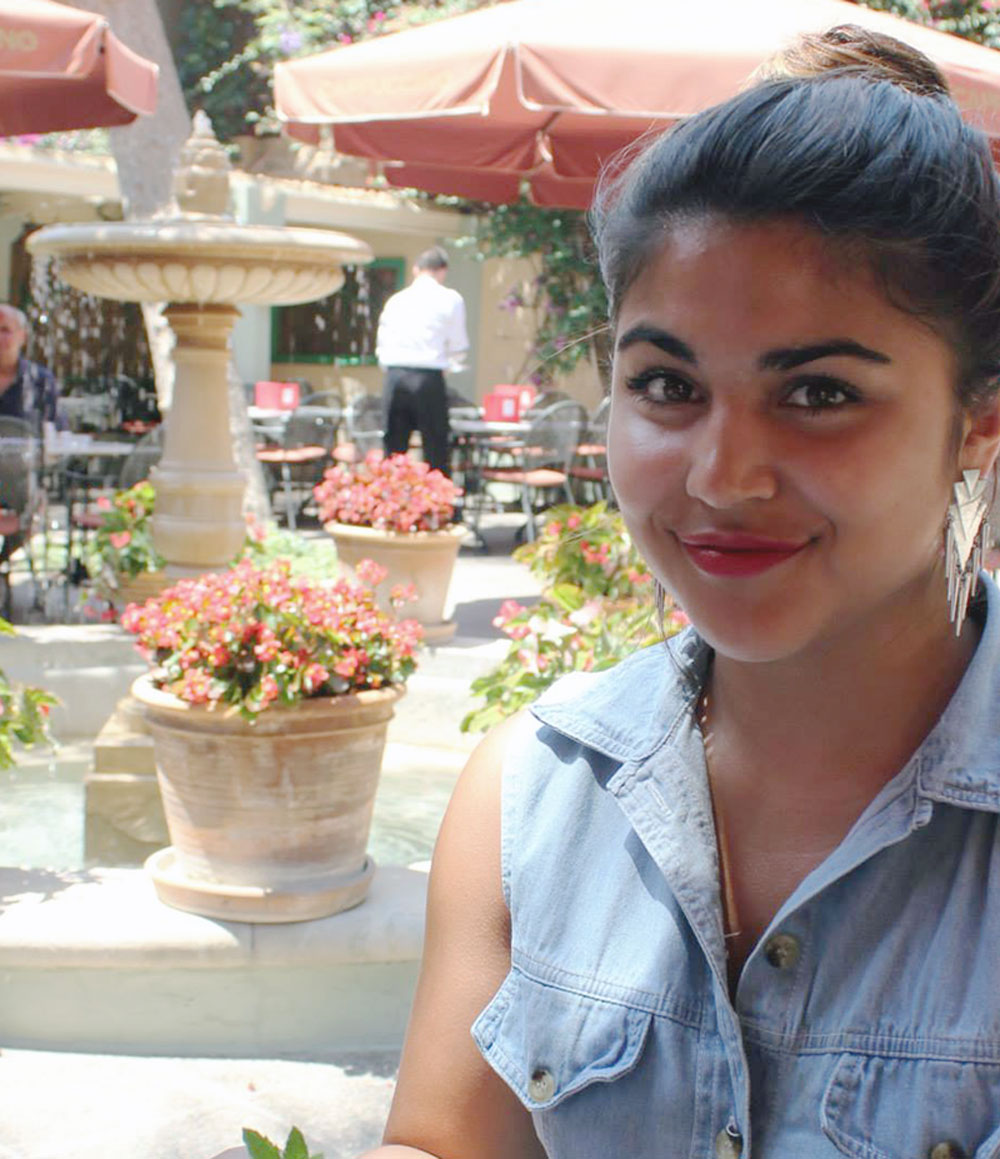 Kat Ward
Kat Ward is the Assistant Editor at JustLuxe. She gets to call sunny San Diego home, but has lived in 4 other countries and most recently returned from a stint in the United Kingdom. When she isn't working or traveling, Kat can be found practicing yoga, enjoying a glass of Cabernet, or playing ukulele to one of her dogs. ...(Read More)