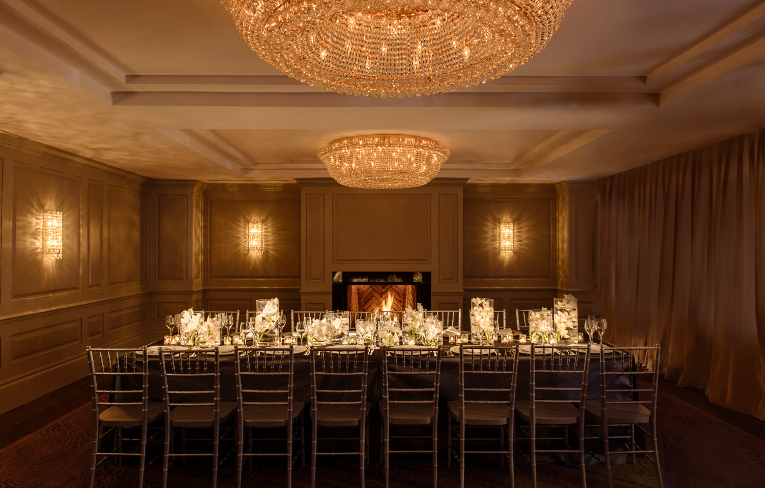 Hotels
Situated in one of the city's most vibrant neighborhoods,
The Dupont Circle Hotel
brings modern style to the nation's capital for an unforgettable experience. This landmark Hotel is surrounded by the district's hottest restaurants, nightlife and entertainment.
Spacious, design-led guest rooms and suites embody the essence of contemporary sophistication. Then there is LEVEL NINE, an elevated tier of luxury, boasting spectacular views across the city from private balconies.
Dine in style at Café Dupont, a multi-sensory experience, offering an American style menu with French influences for breakfast, dinner or Brunch. Or mix and mingle in Bar Dupont, one of DC's treasured locations, with the cosmopolitan after-work crowd.
Accommodations
Escape to one of The Dupont Circle Hotel's 327 lavishly restyled and equipped
rooms and suites
. With a wealth of entertainment and luxury at hand, you will never be at a loss for ways to relax in this Washington hotel.

Dining
Cafe Dupont
: Dine in style at
Café Dupont
, a multi-sensory experience, for breakfast, dinner or Brunch. Located in the landmark Dupont Circle Hotel, this modern French brasserie features a Parisian influence reflecting Washington's past and the contemporary sophistication of the local Dupont Circle Neighborhood. The menu offers a traditional French flare fused with a fresh market twist and seasonal culinary dishes. Café Dupont's carte du jour is presented into healthy, irresistible, French-tinged dishes, served in a friendly, fashionable environment.
Bar Dupont
: Bar Dupont, not your average hotel lounge, buzzes after dark as guests and locals rub shoulders with Washington's hip crowd. Watch as the vibrant action unfolds in Dupont Circle from your oversized leather chair or claim your spot at the bar, all in pursuit of a perfectly mixed cocktail. Sip and savor in this modern playground over handcrafted cocktails from award winning Bar Chefs or tempt your taste buds on tantalizing dishes to compliment your cocktail.
Meetings & Events Social gatherings overlooking a vibrant Washington landscape,
business meetings
enhanced by natural sunlight and garden views - The Dupont Circle Hotel invigorates every gathering with signature service and innovative design. Offering more than 9,000 square feet of function space, The Dupont Circle Hotel is creative in approach to meetings and events, engaging and energizing attendees and guests from conferences to soirées.
Get it done in the Dupont Ballroom, where our expert team will help create a lasting impression on a grand scale. The unique setup, state-of-the-art technology and entertainment centers get ideas flowing, while a handcrafted menu of activities set the tone for inspiration.
Weddings Whether you're planning a destination wedding or a home-town celebration, what better place to start your own happily ever after than in the vibrant heart of Washington, DC?
Rich in the stylish backdrops that make
memorable wedding
photographs, whether you prefer the baroque charms of the Dupont Circle Fountain or the majestic views from the hotel balconies, The Dupont Circle Hotel is perfectly located for any wedding. And, with some of