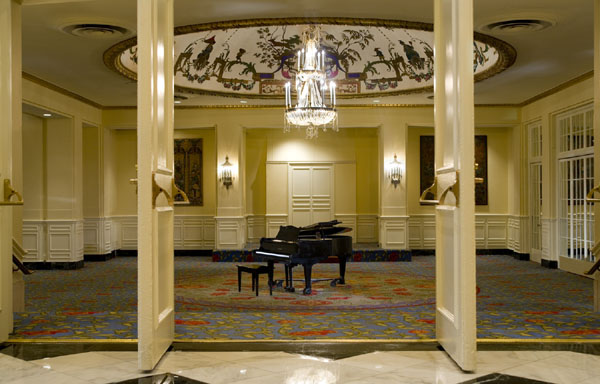 Hotels
As the largest luxury hotel in Washington DC, the Renaissance Mayflower, an acclaimed Washington DC hotel, is a proud member of Historic Hotels of America and second only to the White House.
Situated in the heart of the business district near the White House, this historic hotel in Dupont Circle offers a timeless aura highlighted by an abundance of modern conveniences. This exceptional pet-friendly hotel recently underwent an $11 million luxury hotel restoration project. Guests may dine at the hotel's newly renovated Cafe Promenade & Lounge, or enjoy the hotel's close proximity to attractions such as national monuments, museums and the White House.
Ideal for business travelers, the hotel offers exceptional meeting, banquet and event space, and an ideal downtown DC location near three Metro subway lines. Discover the second best address in the nation's capitol at the premier Renaissance Mayflower, a luxury hotel in Washington DC.