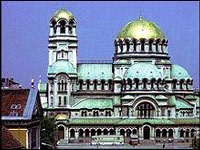 Sofia Nightlife
Sofia''s vibrant nightlife is known for being a 24-hour experience, and there are a range of options, including nightclubs, bars, pubs, and mehani, a type of traditional tavern serving meze-style Bulgarian food, with local music. There is a large concentration of restaurants, clubs and cafes in Vitosha and Rakovski streets, including restaurant and bar Motto, and the restaurant Vodenitzata, which features live Bulgarian folk music in an old mill in the Dragalevtzi district.
The bars and cafes stay open until about midnight, which is when the clubs take over, carrying on until 5 or 6am. The clubs in Sofia play a mixture of house, pop, and rock. For a taste of chalga, a mixture of Turkish pop and gypsy dance, try Avenue Atanas in Studentski Grad, or Cabaret in Hristo Belchev Street. Pri Kmeta is a bar and microbrewery that features regular live music, and Swingin'' Hall has a line-up of local and international music on most nights.
There are a range of other cultural experiences in Sofia, including the local and European productions at the National Opera House, dramatic performances at the Ivan Vazov National Theatre, Bulgarian and art-house films at the Dom Na Kinoto Theatre, and Bulgaria Hall, which is home to the Sofia Philharmonic Orchestra.
Public transport in Sofia comes to a halt from 1am to 5am, so you''ll need to take taxis when out late. Walking at night is not recommended.