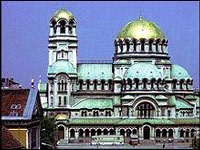 Things to do in Sofia
Sightseeing in Sofia is an exaggeration of the old and new, as the ancient culture of the Thracians, Byzantines, Romans, Slavs meet with the mad rush to modernisation that occurred when the Iron Curtain fell. Thus you''ll see a mixture of buildings that will delight any architecture lover, including the multi-domed Byzantine Alexandar Nevski Memorial Church, the medieval art of the Boyana Church (a UNESCO world heritage site), and the Kremlin-like Russian Church of St. Nicholas.
Like any capital city, Sofia''s attractions include a wealth of museums and galleries, including the National Historical Museum, the mineralogical-focused Museum of Earth and Men, the Bulgarian National Gallery of Arts, the Ethnographical Museum, and the Sofia City Art Gallery.
There are plenty of other things to see and do in Sofia as well, including visiting the Sofia Zoological Garden, which houses over a thousand animals; the Sofia City Garden with its cafes, playgrounds and fountains; and the famous Turkish Mineral Baths.
Many interesting buildings and sights in Sofia have signs with a phone number on them. If you call this number you can listen to a three-minute recording telling you about the attraction. You can also browse Zhenski Pazar or ''women''s market'', which is open to both men and women and offers fresh food, flowers and basic goods. Though there aren''t many souvenirs there, it''s worth the trip for the bustling atmosphere. Another busy market is the Tsentralni Hali (Central Food Halls), which are housed in an ancient Roman marketplace with archaeological finds on display along with the fresh food, coffee, wine and other treats.
Sofia is a relatively safe city in which to sightsee. Violent crime is rare, but pick pocketing is common in the city centre, as with all large metropolises.