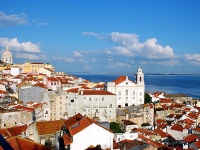 Lisbon Shopping
Shopping in Lisbon is an all-day affair with plenty of major shopping malls, including two of Europe''s largest, namely Centro Colombo and the Amoreiras Shopping Centre. Some of Lisbon''s smaller independent shops can be found downtown in the Baixa quarter and strolling through these streets, visitors can marvel at the unique exteriors of shops such as Luvaria Ulises and Ourivesaria Aliança.
The most famous market in Lisbon has to be the Feira da Ladra, which is held every Tuesday and Saturday on the Campo de Santa Clara. Here bargain hunters can sift through clothing, hand-made goods, CDs, books, antiques, furniture, second-hand wares and other bric-a-brac. It''s a must when shopping in Lisbon but tourists should beware of pickpockets.
Shops in Lisbon are generally open from 9am to 1pm and 3pm to 7pm from Monday to Friday while on Saturdays shopping hours are from 9am to 7pm and many of the larger shopping malls stay open till midnight.
Visitors should look into obtaining a Lisboa Shopping Card, which is available from tourist offices and provides discounts for tourists at more than 200 participating stores.
There is a sales tax of 19% included in general prices and part of this tax can be reclaimed by non-EU visitors when leaving the EU. Visitors wanting to reclaim this tax should ask for a refund cheque at the point of purchase for more expensive buys. This is then stamped by a customs official on departure and is only offered by participating stores in Lisbon.