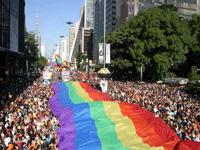 Getting Around Sao Paulo
In a huge city like Sao Paulo roads can be extremely congested, with peak traffic between the hours of 6am to 9am and 4pm to 8pm. Driving is not recommended in the city, as parking can be as much of a problem as the traffic. There are hundreds of buses covering the city, operating from 5am to midnight, but these can be very crowded and slow during peak hours. Buses won''t stop unless hailed, and pickpocketing is also common.
The subway system is usually the fastest option for getting around in Sao Paulo. It has three main lines: a north-south line, an east-west line, and a short central line below the Avenida Paulista. The Avenida Paulista line runs from 6am to 10pm, and the other lines from 5am to midnight.
The Bilhete Ã?nico is a smartcard that makes it easy to pay for transport on Sao Paulo''s buses, subways, and trains. You can buy them at underground stations, and charge them at newspaper stands with credits for public transportation.
Taxis are freely available and absolutely essential after dark. White cabs can be found at stands near big venues and central areas. Radio taxis are more reputable and favoured by tourists, but are more expensive and must be ordered by phone.
Sao Paulo is large and spread out. You won''t be able to walk everywhere, but the various neighbourhoods are easy to negotiate on foot and are usually safe by day.