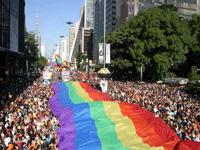 Sao Paulo Kids Attractions
Despite its reputation as a grey urban metropolis, there is a lot for kids to see and do in Sao Paulo. The city''s wide array of museums and cultural centres offer children fun and educational experiences, while the various parks and gardens give them a chance to run around.
Sao Paulo''s museums cover so many themes and areas of interest that there''s bound to be one for everyone. Kids will love the Estrela House of Dreams, which showcases toys made at the Estrela factory going back to the 1930''s. The Science Station in Lapa, housed in a formerly abandoned factory, has children''s exhibits dedicated to astronomy, physics, meteorology, math, geology, geography, and more.
The Sao Paulo Zoo is a great place to start, giving kids the opportunity to interact with a variety of animals, both local and international. Many animals, including the lions, giraffes, bears and elephants, were rescued from a circus, while the zoo is focused on conservation of indigenous animals like marmosets, macaws, and neotropical cats. The nearby Safari Zoo experience is a bit wilder, with animals roaming free while visitors drive themselves through in their cars.
There are a lot of other great parks in Sao Paulo as well, including the Ibirapuera Park, which has great family attractions like a planetarium, gymnasium, and Air Force Museum. The Parque Siqueira Campos has a miniature rainforest, and the Praça da República is a great place for family picnics.
Children''s attractions in Sao Paulo also include several amusement parks great for families. The Playcentre in Barra Funda has Brazil''s biggest roller coaster, along with other rides and games. It''s conveniently located within walking distance from the metro. The city centre is also where you''ll find children''s attractions dedicated to South American pop culture figures like television personality Xuxa and comic book character Mônica.
Less central is Hopi Hari, a large amusement park about 45 miles (72km) north of Sao Paulo. The park has several themed areas focusing on European and local culture, and rides including roller coasters, a haunted house, and a Ferris wheel.
For hot days, families can head to Wet''n Wild, about 50 minutes from Sao Paulo. The popular water park offers water slides, wave pools, a lazy river, and ''Bubble Up'' attraction as ways to beat the Brazilian heat.
Cold days are also taken care of if you head 34 miles (54km) out of town to Ski Mountain Park, which offers skiing, snowboarding, tobogganing, a skating rink, and more. There''s also horseback riding, mountain biking, and a playground for the summertime, giving older kids and teens something to do in Sao Paulo all year long.
Taxis to theme parks outside of town can be expensive, but most have dedicated buses that leave from various points around the city every morning.