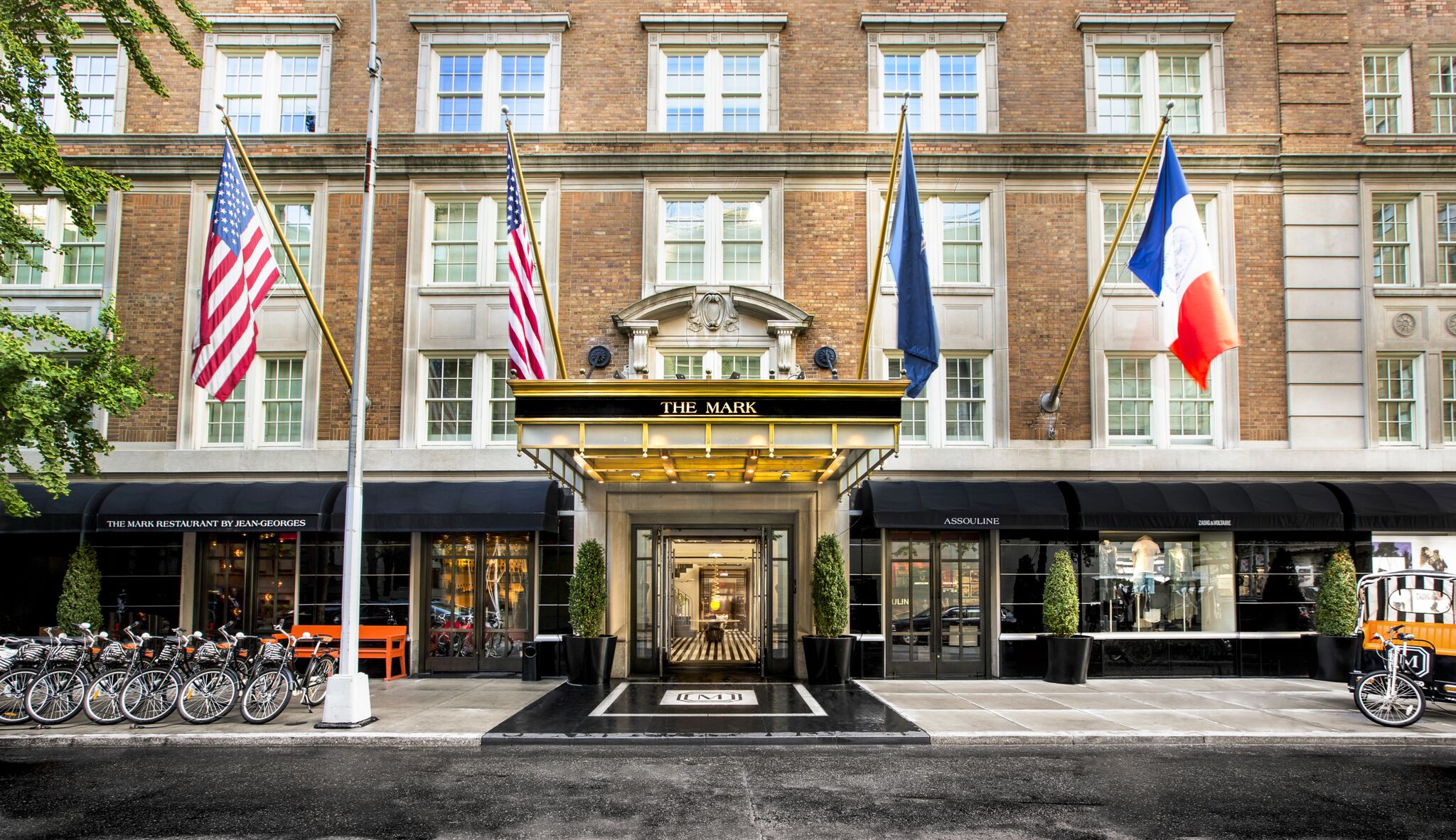 Photo credit: Francesco Tonelli)
Located on Madison Ave near Central Park in a 1927 landmark building, The Mark Hotel received a bold renovation by French interior designer Jacques Grange in 2009. The property features 105 rooms, 46 suites and is home to world's most expensive and the US's largest Penthouse Suite penthouse. The Mark defines Upper East Side chic with elegant common areas and rooms featuring bespoke works from some of the world's most celebrated artists and artisans; Paul Mathieu, Guy de Rougemont, Mattia Bonetti, Kar Lagerfeld, Ron Arad, among others.
Since its re-imagination, the luxury five-star hotel has received numerous accolades including Conde Nast Traveler's Hot List and Gold List, U.S. News & World Report Best Hotels list, Travel & Leisure's Gold List and recently was recently ranked No. 1, in The World's 100 Best City Hotels Award by Bilanz, Switzerland's leading business magazine. Also, the hotel's presence among the fashion world has been pivotal, resulting in its nickname "the unofficial hotel of The Met Gala", as fashionistas and film stars take advantage of their bespoke suites and space to prepare for the main event and enjoy after party activities following.
Mastering the art of luxury hospitality has been a constant goal for the Alexico Group, LLC in conjunction with Jacques Grange, as they strive to continue to push the hotel through one-of-a-kind offerings. One of those is a luxe line of pajamas. Yes, you heard that right, the navy cotton and orange piping pjs intended for sleepwear and daywear are the result of an exclusive collaboration with Parisian pajama experts and can be embroidered with guests' initials. Other unique luxe offerings include The Mark Flower Cart with seasonal assortments of bouquets to keep the romance alive during travel, as well as The Mark Haute Dog Stand for a twist on the New York City street food staple, serving Jean Georges' gourmet organic chicken and grass-fed beef hot dogs.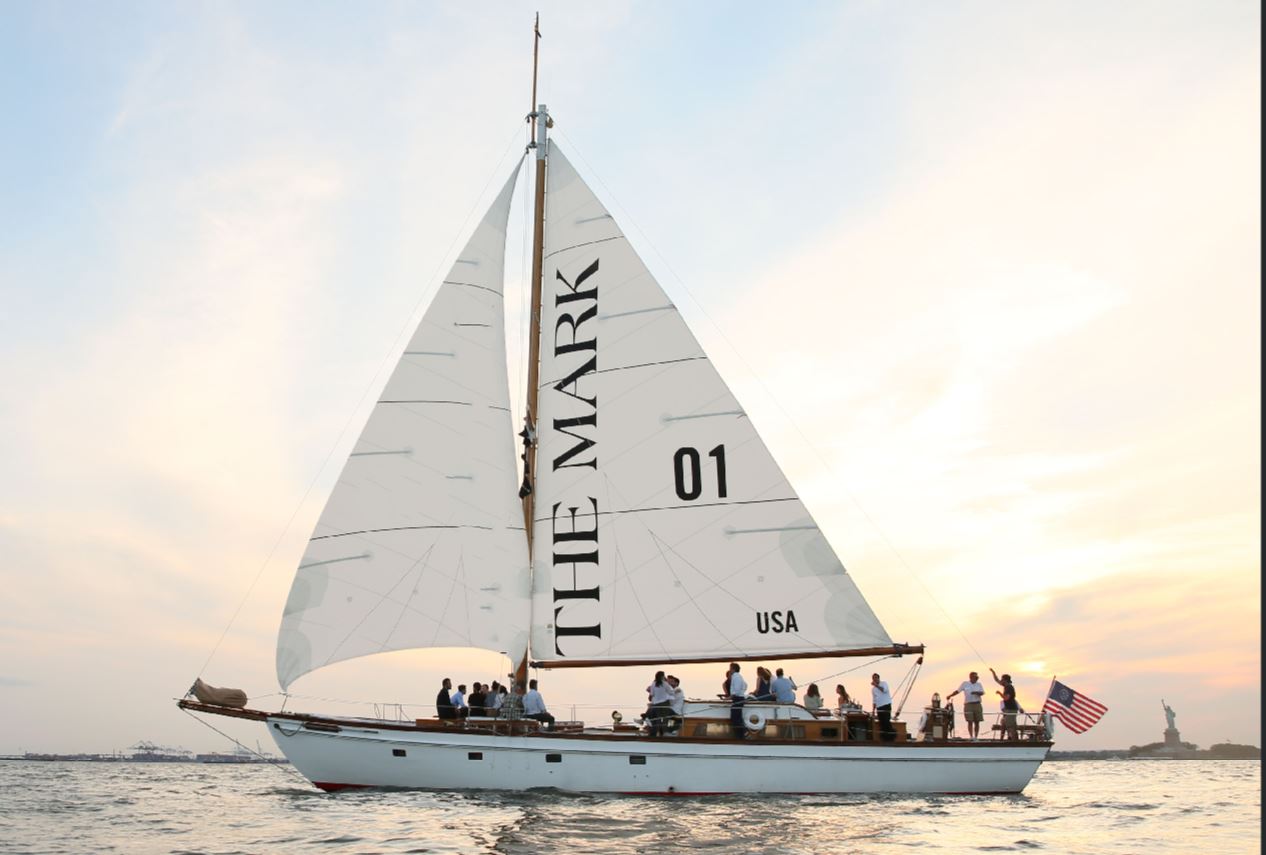 Photo Credit Angela Pham
Combining old-world comfort, avant-garde design and an unprecedented level of service (which includes: 24/7 check-in, room service and shopping at Bergdorf Goodman and more) The Mark Hotel has distinct amenities and services. Enjoy a meal at The Mark Restaurant by Jean-Georges, pamper yourself at Frédéric Fekaki Salon at The Mark, get your shoes shined at The Mark Shine by John Lobb and explore the Big Apple with a stylish fleet of custom bicycles by Republic, choose complimentary bespoke pedicab rides by The Mark Pedicabs or take a three-hour journey around Manhattan on their luxurious 70-foot Herreshoff-designed sailboat which is available for charter from Tribeca's North Cove Marina.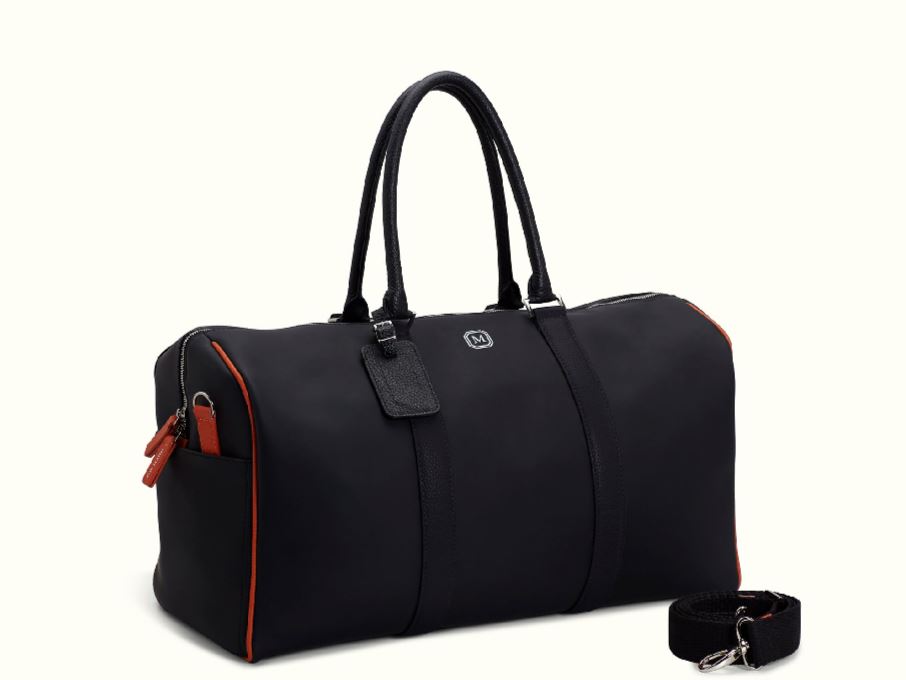 Angela Pham
New to the hotel will be the first-ever e-commerce site Le Shop, which will launch in mid-February 2018. Due to the hotel's success as a brand, the hotel has expanded its lifestyle brand behind the physical Upper East Side space of the hotel for those who can't make it to NYC and for those who want to take a piece of The Mark home with them. Le Shop will allow anyone from around the globe to truly experience The Mark's unique lifestyle anytime and anywhere, via a selection of branded luxury products and exclusive fashion collaboration. Every item like the Frederic Malle scent specifically made for The Mark, to a collaboration with entrepreneur Rachelle Hruska of Lingua Franca on a bespoke cashmere sweater, has been strategically designed to channel the property's authentic character and aesthetic.
photo credit: Todd Eberle
Opened September 2015, the grand 12,000sf penthouse suite includes a rooftop terrace more than 2,500sf that overlooks Central Park and beyond. The lavish penthouse is set out over the top two floors of the hotel and includes five bedrooms, six bathrooms, a full-sized kitchen, a living room which can be transformed into a full-size ballroom and adorned with custom furniture unique to The Mark throughout. Starting at $75,000 per night, guests can enjoy five-star amenities like a personal dining experience on the terrace with an exclusive menu prepared by Jean-Georges, in-suite hair styling by Frederic Fekkai Salon and a dedicated car service for the duration of the stay.
Defining true luxury is their highly curated approach to guest experiences, offering an entirely customizable stay for each discerning visitor. Led by general manager Oliver Lordonnois, The Mark Hotel is the new beacon of high-French style with immaculate service and American comfort and continues to define Upper East Side chic for the visiting power players of the world.