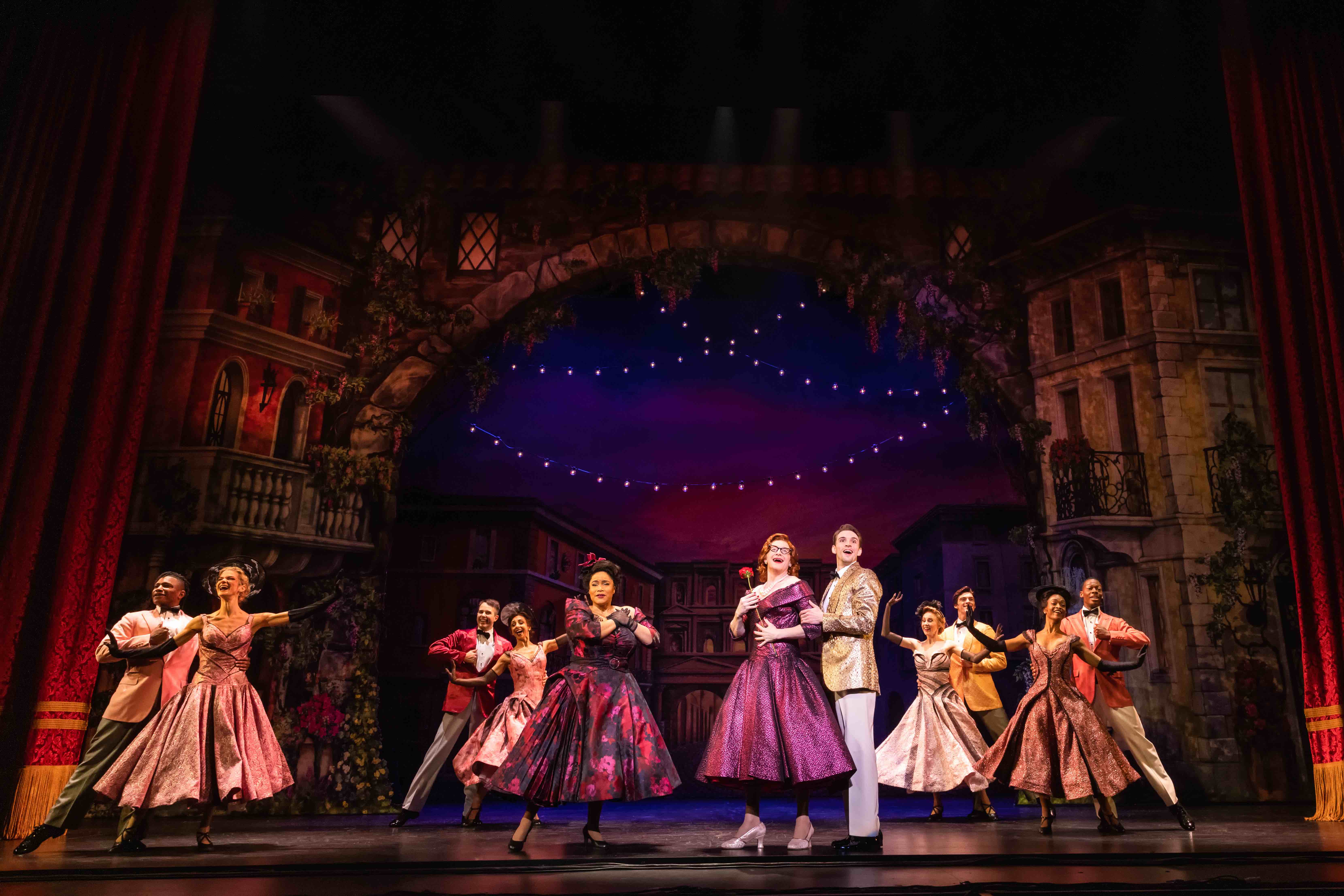 Dolby
Inspired by the hit 1982 film, Tootsie is now a musical within a musical at The Dolby Theatre in Hollywood. I loved the movie which premiered 40 years ago. After re-watching Dustin Hoffman, Jessica Lange, Teri Garr, Bill Murray and Sydney Pollack, I realized how much politically correct definitions have changed in the past four decades.
Robert Horn's Tony-winning book successfully transforms many elements of the hit movie to address current issues of gender diversity and women's rights. The musical provides stronger female voices, both in song and in space, allowing women opportunities to be seen, heard and valued.
Forty-year-old Michael Dorsey (played sweetly by Drew Becker) is a struggling opinionated actor until he auditions as Dorothy Michaels, a woman, for the Broadway musical "Juliet's Curse." He soon falls for co-star Julie Nichols (Ashley Alexandra, with a knockout voice) and has to deal with advances from co-workers and juggling his own insecurities with alter ego Dorothy's inspirational and virtuous persona.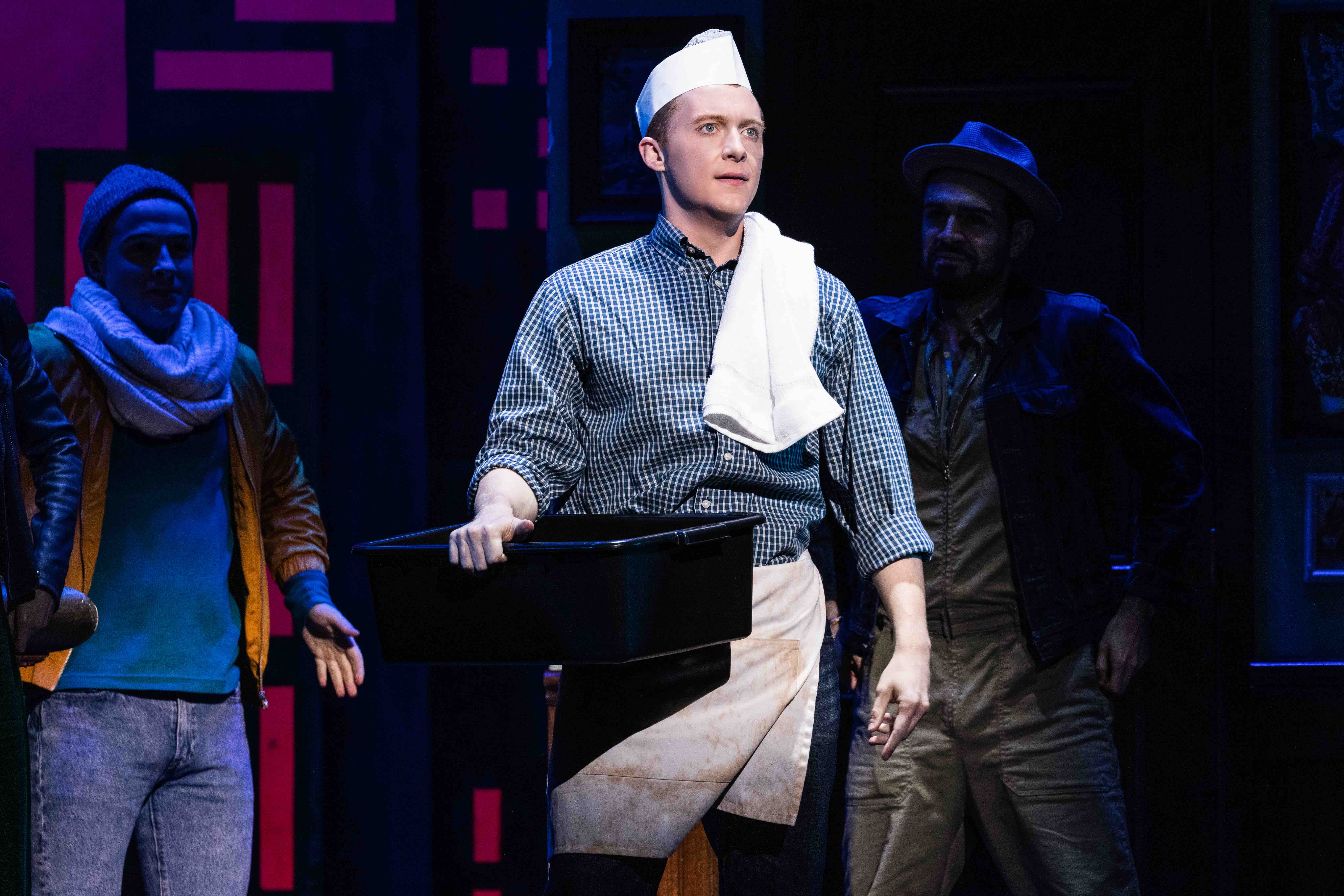 dolby
Standout numbers include Payton Reilly's (as Michael's ex-girlfriend actress Sandy) impossibly quick "What's Gonna Happen," Jared David Michael Grant's (as Jeff, Michael's writer friend and roommate) "Jeff Sums It Up," and extra laughs are provided by Adam DuPlessis as director Ron Carlisle, Lukas James as realty star turned actor Max Van Horn and Steve Brustein as agent Stan Fields. Alexandra and Becker shine when performing the touching "Who Are You?" and each have ovation worthy numbers with Becker's "Unstoppable" and Alexandra's "Gone, Gone, Gone."
Scenic designer Christine Peters seamlessly transfers locations between the New York skyline and Michael and Jeff's apartment with clever moving cubes.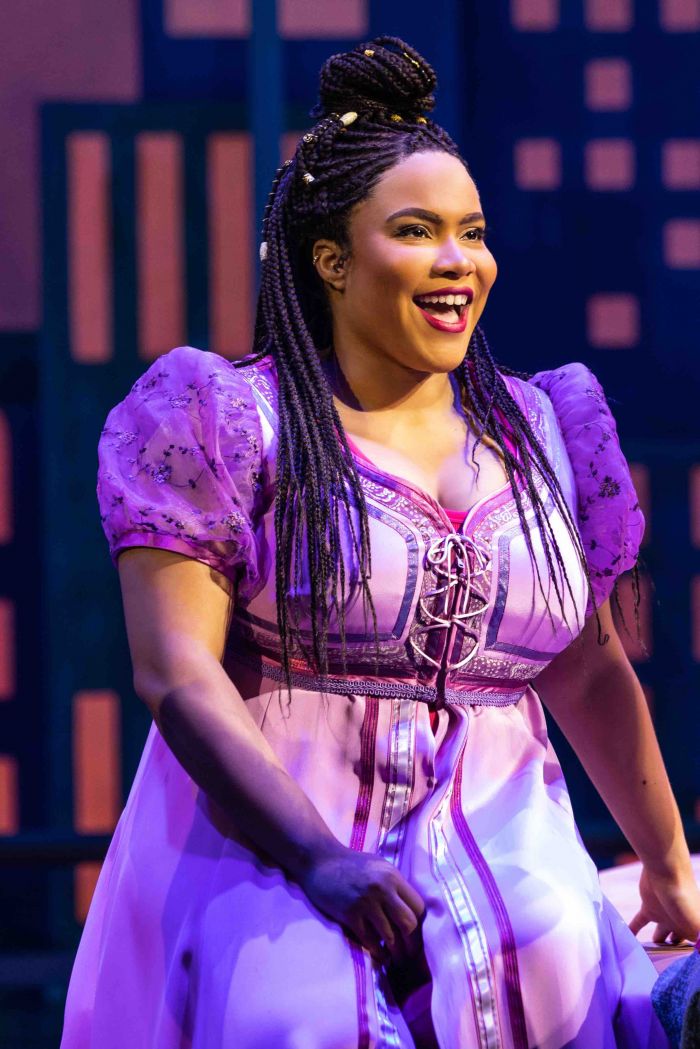 Dolby
I sat down with Tootsie stars Ashley Alexandra and Drew Becker for a chat about performing in the hit musical.
SE: What was the process for both of you to get your parts in Tootsie?
AA: Drew and I actually didn't meet until our first rehearsal because of COVID. We did all of our auditions and chemistry reading via Zoom. I first found I that I was going to be the understudy in December and in May I found out I got bumped up to the character of Julie. I was screaming with excitement by myself in a random hotel in Connecticut.
DB: I was asked to audition for the ensemble at first and looked at the dance call and decided I probably shouldn't submit for the ensemble (laughter from both). I felt the only character I really fit was Michael Dorsey. I was actually surprised when I found out I got the part.
SE: Drew, you are much taller than Dustin Hoffman and you go through many wardrobe and makeup changes between playing Michael and playing Dorothy, was that a challenge?
DB: It was challenging at first as we have several really quick changes, but I have an excellent SWAT team backstage and it is really a team effort. They are amazing.
SE: Did either of you see the movie Tootsie before you took on the roles?
AA: I chose not to. The best way to not accidentally fall into someone else's version of a role is to just never see it. I read the text and figured out how the role spoke to me.
DB: I did watch it when I got my first appointment for the role. I saw the original Broadway musical production in May of 2019. I never expected to be playing the role of Michael and Dorothy.
SE: The storyline has changed quite a bit from the plot of the movie which opened 40 years ago.
How much input did you both have of updating the storyline?
AA: A lot of changes happened prior to the musical opening on Broadway and that had to do with Robert Horn and how diligent he was to make sure he was addressing current issues. At the end of the day he was writing a show that dealt with a lot of women's issues and how women deal with the world. One day, Robert asked myself and Brianna Thompson, our Assistant Stage Manager, to provide input on a few scenes and that was really special to me. There were a lot of times in this process where I was asked what I thought, and often you don't get that. I am really lucky.
DB: Robert won a Tony award for writing the book for Tootsie. He could have easily come into rehearsals and not changed anything or gotten input. Even after he won the highest award you can achieve for writing a book of a musical, he still wanted to improve it and adapt it based on the actors and our ideas. It was so incredibly collaborative. I felt like an original cast member.
SE: You have great chemistry both on and off the stage. Did you collaborate a lot together prior to the opening and work with the ensemble to finesse your characters?
AA: The ensemble to me is probably the best character in the show. They work so hard and they are very supportive. I think a lot of it is being able to bring yourself into the room and feel comfortable.
DB: It is really hard not to break while onstage. The comedy that the entire cast brings is amazing. It feels like we are performing a Neil Simon play with music. There are also a lot of parallels between our real relationship and the relationship in the show. We were two actors walking into a show and wanted to support each other, just as in the play.
SE: How did you feel performing at the Dolby, where the Oscars are held?
DB: There is a scene where we walk into Julie's apartment Ashley started to break down.
AA: I have a mini- monologue in that scene where I say &ldquo