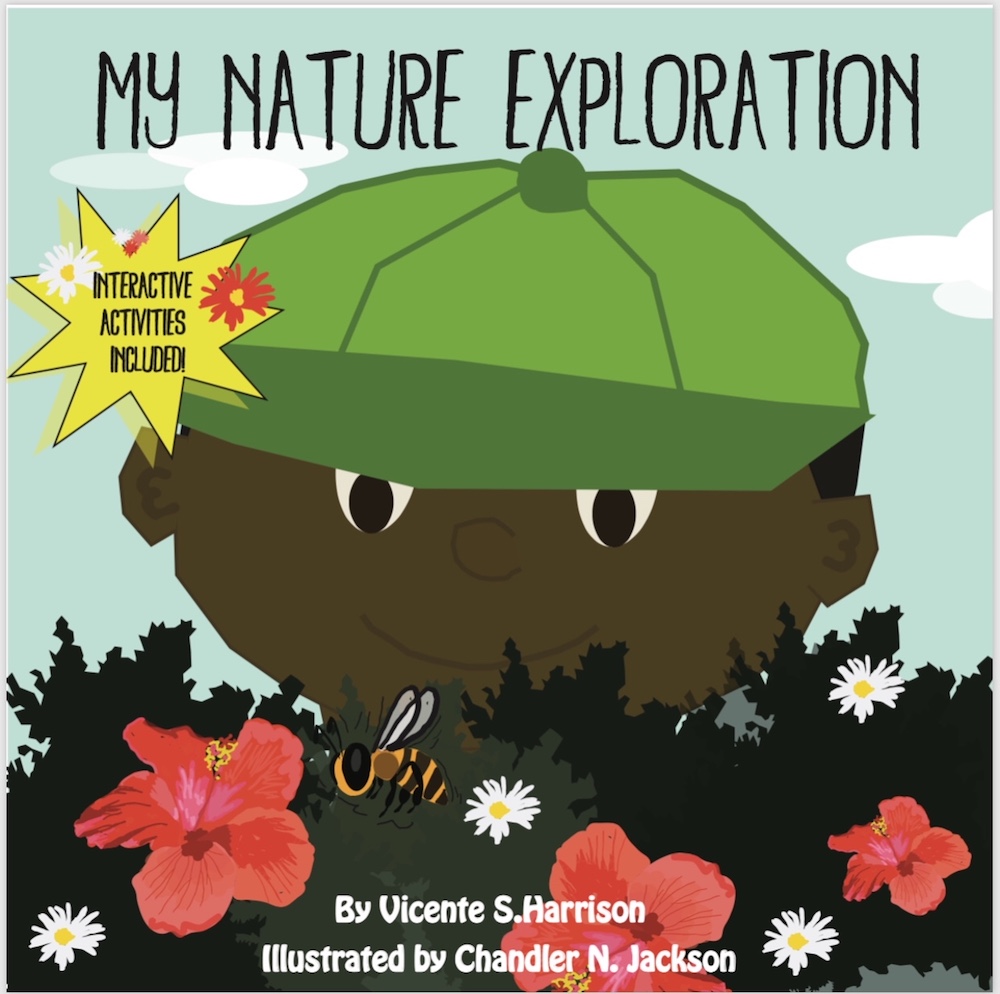 Vicente Harrison
An idyllic childhood is spent reading and exploring the outdoors. Unfortunately, not every child, especially in urban locations, is given this opportunity. African-American Park Ranger Vicente Harrison wants to encourage children, no matter where they live, that exploration can be right in their own backyard. Through his work as a park ranger, Vicente has become increasingly aware of the lack of resources, knowledge, and opportunity that children are provided to enjoy the outdoors and this nation's spectacular park system. Vicente tells JustLuxe of how he became a park ranger and what his future plans are to spread a love of nature to all:
When did you start writing?
I have enjoyed writing since I was in elementary school, in particular, writing poetry. My favorite writings were by Shel Silverstein and his books that he wrote and illustrated, Where the Sidewalk Ends, A Light in the Attic and Falling Up. After reading these books I began to write my own poetry from the 5th grade until about my freshman year of High School. I remember this because that year in basketball we did not win one game on my freshman team and I wrote a poem called "0 and 16" it was such a bad memory I stopped writing for a while. My Nature Exploration was my first major project primarily driven by my personal love of nature, my professional experience and my previous roles in mentoring and coaching youth.
What gave you your love and passion for the outdoors?
My nature experience -- I speak briefly about in the book. It was built upon the foundation of my father, the late LG Harrison, who was an African American farmer and United States Marine veteran. My exposure as a youth to being on a farm to my love for wildlife and horses was all spawned from my father exposing my entire family of six sisters and four brothers, equaling 11 total children. Although my father exposed me to the outdoors, I was not shown the diversities of recreation until I began my profession in Park & Recreation in 2012. I not only discovered a host of brilliant people who planned and prepared programs that impacted communities, but an entire industry dedicated to helping people have positive experiences which is a dynamic undertaking. Training that I received in Parks and Recreation opened my eyes to a facet of recreation that I was never aware of in my entire life. Not only exposure to outdoor recreation but to the natural environment and how to recreate responsibly to preserve these precious sanctuaries for generations to come. While researching the industry I learned about the great Naturalist John Muir and Conservationist Aldo Leopold and how our native ancestors protected and preserved the land before us. With this knowledge, I felt compelled and a charge to do my part to uphold these honorable values for future generations. Finally, my children and the tremendous benefit that I have witnessed in their lives from our intentional exposure to the outdoors and valuing our time with traditional family hikes.
How did you become a Park Ranger?
My aspirations were not to become a Park Ranger but a Police Officer. My brother is a Deputy Sheriff in Maryland. Along with my father, my other brother is a veteran of the United States Air Force. Having a desire to serve in uniform was something I aspired after because of my family. I took a role as a seasonal Park Ranger just to get a step closer to becoming a Police Officer. Once I became a Park Ranger I was illuminated to the unlimited types of people that we could have a positive impact on. Since coming on as a Seasonal Park Ranger, I have been promoted to permanent Park Ranger, Supervisor and now in the recruitment to managing the program. I am the first permanent African American Park Ranger in my program history and look up to many Park Rangers. Locally, in Oregon State Parks and nationally, Park Ranger Shelton Johnson from Yosemite National Park and Betty Reid Soskin from Home Front National Park in Richmond California. Looking up to Park Rangers who serve in such dynamic capacities and work with agencies such as, Leave No Trace Center for Outdoor Ethics at the National Outdoor Leadership School, ignited a fire to conserve, preserve, and promote these outdoor ethics.
What was the impetus for writing your book?
I wrote this book because recreation's data has proven that People of Color disproportionately access the outdoors and recreational activities at a much less rate than other fellow Americans. From my experience in enforcement of city code and park rules, it is very challenging to persuade adults to change a behavior they have grown a custom to. My motivation was to create a tool to help reach diverse communities and encourage them to begin a relationship with nature from a practical starting place in a backyard. I wanted to write from a perspective that would not only practically engage them but also encourage principles on how to recreate in a responsible way and leave no trace of their impact on a park. I believe that a paradigm shift can be achieved by presenting and promoting the outdoors in a fashion that is unique because there are not many books about African American children enjoying the natural environment since "The Snowy Day" by Ezra Jack Keats. My hope is that children, parents, aunts, uncles, grandparents and educators can use this as a tool to encourage kids to get off the couch and the screen, and shift that passion to the outdoors.
What is the age range for My Nature Exploration?
The story is ideal for kids 3-8 years old or Preschool to 3rdgrade. The activities in the back of the book are geared for kids 5-8 years or Kindergarten to 3rd Grade but also can be led by an adult. The book is designed to lure you in as a kid's story but also to be used as a beginner's guide to encourage nature exploration and outdoor experiences. The activities were created to draw from all of a child's senses. There are two things all kids should do every summer, read and be active as safely as possible and My Nature Exploration is a strong tool to help assist with this need!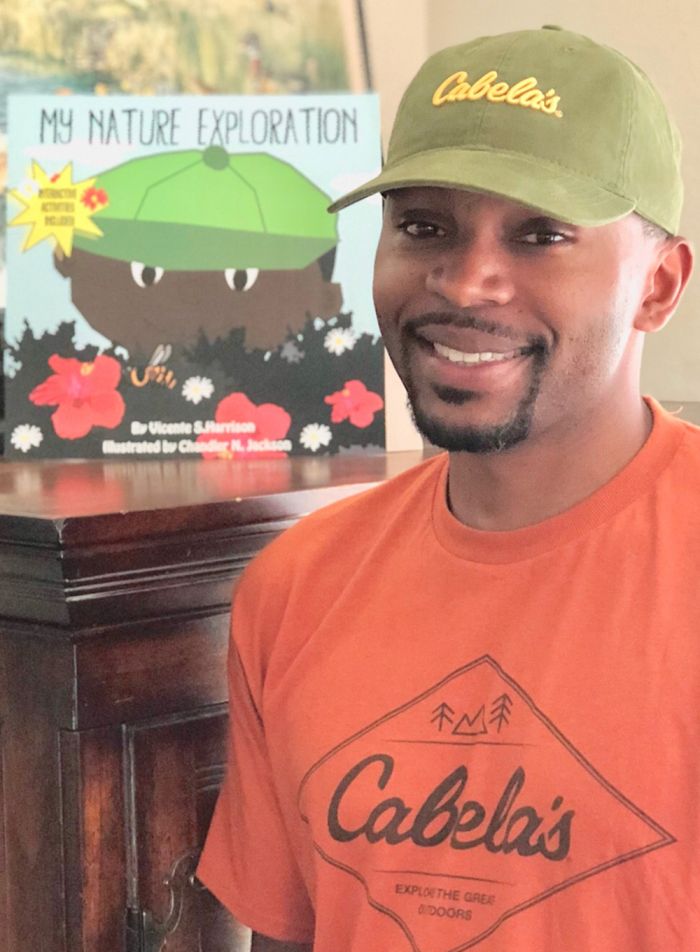 Vicente Harrison II
How necessary is it for children that are born in urban areas to experience nature?
Life or Death... I do not mean to be so blunt, but statistics suggest otherwise. Kids that are raised in an urban environment, in particular, African Americans, deal with health-related issues that are specific to our culture such as High Blood Pressure and Hypertension that can be alleviated with extra self-care and wellness. Getting into a natural environment and exploring activities such as hiking, camping, rafting, and bird watching helps us relieve stress and tension. The urban environment is confined, conflicts have proven to erupt with gang violence and other nuisance-related activity that results from loitering in the urban environment. Exploring the outdoors and the opportunity to break away and get out allows for time to decompress, clear your thoughts, and lay to rest conflicts that happen all too often resulting in violence.
What benefits do you feel children receive from being outdoors?
The benefits that children receive from being outdoors are limitless. I will use my son for example, at the start of his third-grade year he was struggling as a developing reader. On the weekends I am an avid bird watcher and have recruited him on my local birding exhibitions. Through our experience of watching birds, looking them up to confirm their identity, and him writing a journal about our adventure, catapulted his reading and writing in a way we could not imagine. He read his way to one of the top reading groups in class and his confidence from being able to acknowledge birds is something that he is happy to share with kids and adults. These verbal interactions have sharpened his communication skills and he confidently engages with adult birders with his new-found experience. The character in My Nature Exploration was partially based upon my experiences with him. We are talking about one kid and referring to one outdoor activity he has taken on and the benefits were clear and evident. It has also created a young person who now appreciates and thrives to be outdoors, on a trail, at a peak exploring while as parents we are allowed to sit back and let nature take its course with our seed.
Do you feel technology has negatively affected children's desire to be outside?
There are benefits to technology even in the outdoor environment when used appropriately. We all have to be mindful even as adults on how much we allow technology to dictate our attention and My Nature Exploration activities acknowledge this condition. I do not believe that technology is the sole reason that a child desires not to be outside but is a contributing factor. I believe the minimizing of outdoor wellness has been reduced in schools and economic challenges when it comes to organized sports that have left children fewer options. Technology offers children what we have taken away in other social platforms and that is the opportunity to engage. It is up to us as adults and recreation professionals to become innovative in our approach to engage youth into the outdoors and counterbalance what technology offers and nature itself will handle the rest.
What way should parents encourage their children to go outside more?
Parents should engage with their children in the outdoor environment. Modeling this behavior of getting outdoors together is the best way for children to learn and duplicate what they experienced. Planning a small trip or activity to hike a trail, state park, or get into a forest is an invaluable experience that will nurture a relationship and build a love for the outdoors. The natural environment healing factors will s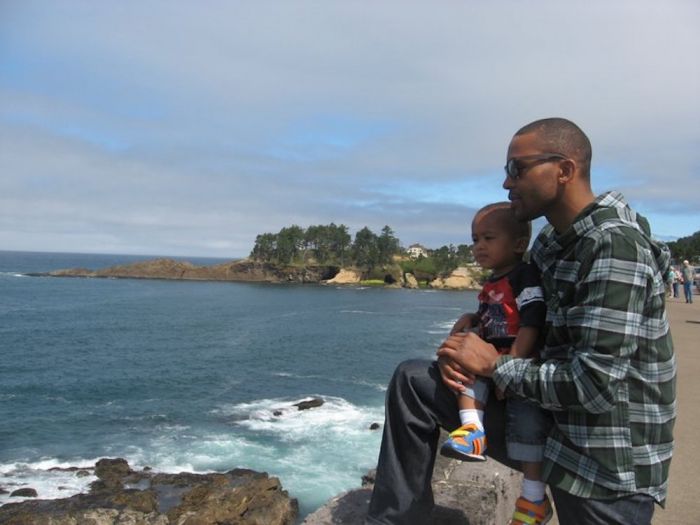 Rachel Harrison