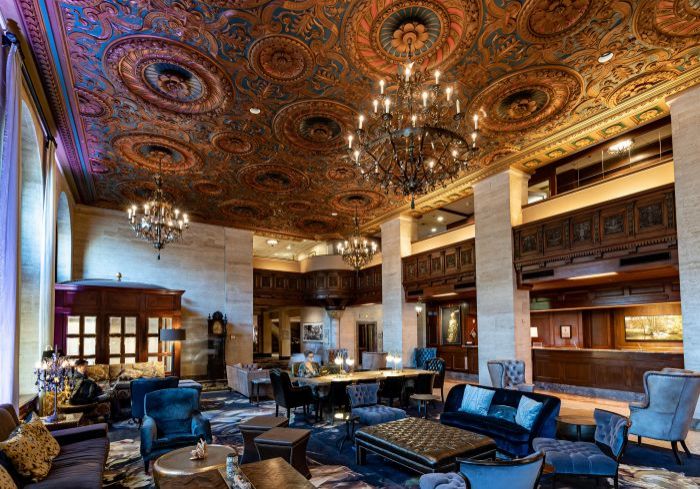 Hotel DuPont
Only a 2 hour train ride from NYC, Wilmington, DE is one of those Eastern Seaboard cities that manages to be a hidden gem, yet still the Corporate Capital of America. Home to a famous family of inventors named the duPonts, Wilmington, has long been a haven for those looking to escape the larger cities, but still maintain access to its commerce. With a population of less than 75,000, this river city is where classic East Coast-style melds perfectly with small-town charm.
Lovers of design, architecture, and history will be the first to tell you why a weekend in Wilmington is a vital visit to expand your cultural palette. Anchoring your weekend getaway to the area in the iconic Hotel DuPont is highly recommended by locals and frequent visitors alike. Occupying an entire city block, the DuPont Building is home to this well-known property. Nearly a century old, Hotel DuPont has hosted celebrities, infamous politicians, and those who love its grand setting, since 1923. The hotel has also become a favorite setting of magical weddings that seek the backdrop and grandeur that represents the Jazz Age. Hotel Dupont's Executive Pastry Chef Leah Steinberger makes sure every wedding celebration hosts a uniquely and beautifully designed reception cake, plus yummy desserts that always seem to make their way to each guest's Instagram page.
Travelers to Wilmington know that a stop at Nemours Estate and Gardens is a must. Named after the duPont's familial home in France, this 300-acre mansion hosts the largest formal French garden in North America. Built to resemble a chateau, this massive estate was the home of Alfred I. DuPont. Open seasonally from May to December, Nemours was once known as one of the premier homes in the US.
Located just outside of Wilmington, Delaware's gorgeous Brandywine Valley, Winterthur Museum, Garden & Library hosts one of the most important collections of Americana in the world. The former home of Henry Francis duPont, this well-curated museum features over 1000 acres of awe-inspiring gardens. Henry had a true love of horticulture that brings botanists and garden enthusiasts from near and far. Passing away in 1969, he left the museum with plants from all around the world that enhance not only the home, but also create their own landscape. The gardens are arranged in colorful combinations and are carefully orchestrated to bloom and have lushness year-round.
Housed inside a 17th century Pennsylvania dairy farm, the Chaddsford Winery, is one of the largest wineries in Brandywine Valley and a wonderful stop after a day of touring the nearby estates. On Saturdays and Sundays, Chaddsford hosts wine tastings from 11am-5pm. Their dry red flight is highly recommended and the winery allows leashed dogs on the lawn, while you enjoy a glass of vino.
A quick drive from the winery is a place that hosts one of the most spectacular fountain shows you may ever see. The fountains at Longwood Gardens is considered by many, one of the finest shows in the world. The backdrop of many wedding and engagement photo shoots, the fountains are able to be viewed during the day, but are even more vibrant at night. Longwood is an enjoyable location to cap off your tour of the Brandywine Valley. Longwood also features over 1000 acres of specially chosen tropical plants and makes for a perfect way to enjoy a romantic stroll through their Conservatory.
Return from your day of touring estates and gardens, enjoy your time back at Hotel DuPont's newest eatery. Le Cavalier at the Green Room, opening this Spring, is a French brasserie bringing a fresh, food perspective to the Hotel DuPont. The restaurant's cuisine is influenced by France's Provençe region and North Africa. The beautifully redesigned setting is both contemporary and nostalgic, while making sure each guest well cared for by the wonderfully trained staff. Chef Tyler Akin will feature menus that have a creative spin on French comfort classics that many us love without abandoning seasonal offerings, regional food items, and signature cocktails that guests come to Wilmington to enjoy.
If you're looking for a place to explore that has big-city amenities with small-town touches and a boatload of design, culture, and historical significance...Hotel DuPont is the place to lay your head while you explore your new favorite city of Wilmington.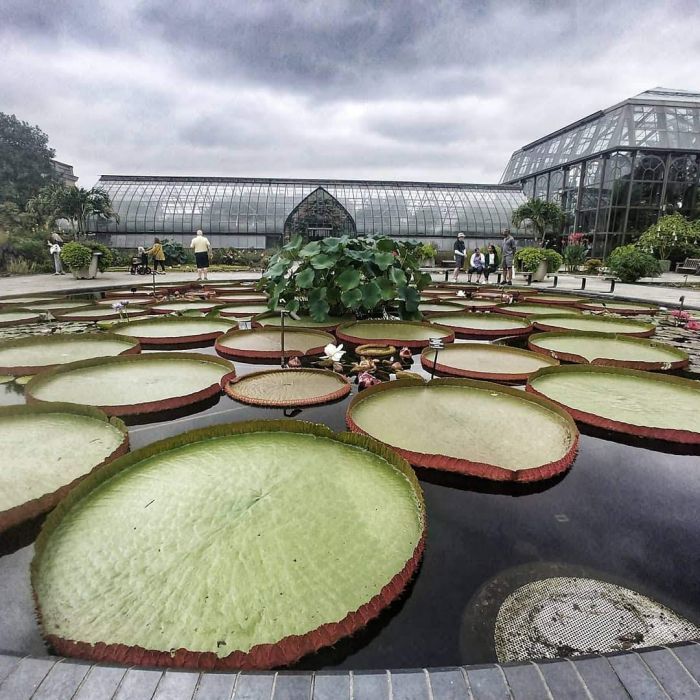 Shea Peters
These massive lily pads, actually called water platters, float beautifully in ponds at Longwood Gardens.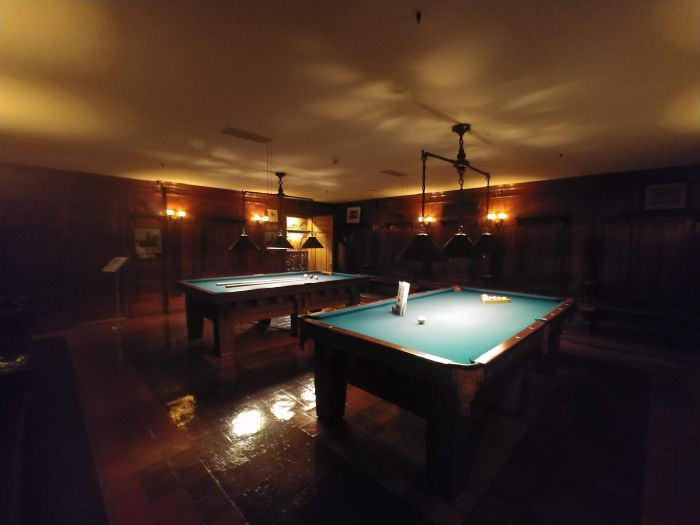 Shea Peters
The billiards room at Nemours Estate is one of the more intimate spaces Alfred I. duPont enjoyed with his guests.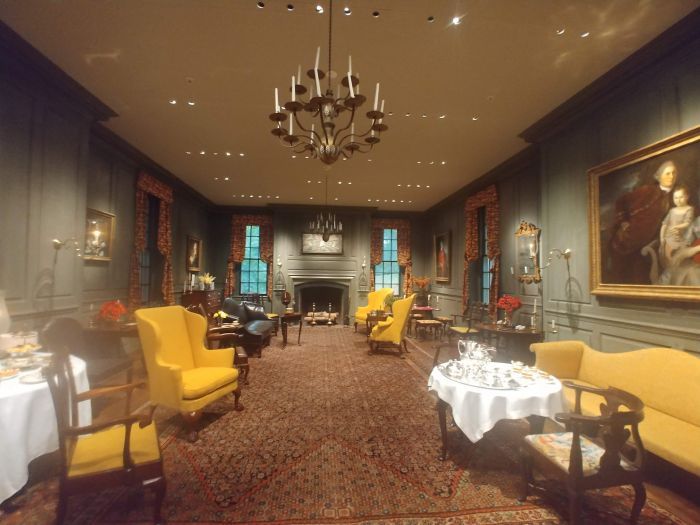 Shea Peters
One of the many entertaining spaces at Winterthur was decorated according to season by the duPont family, here guests enjoyed bright summer yellow accessories.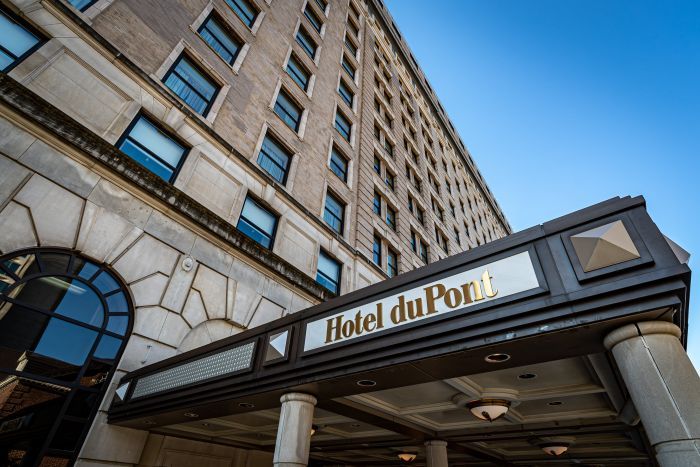 Hotel DuPont
Encompassing an entire city block, the DuPont building houses not only the Hotel DuPont, but also residences, food, and entertaining spaces.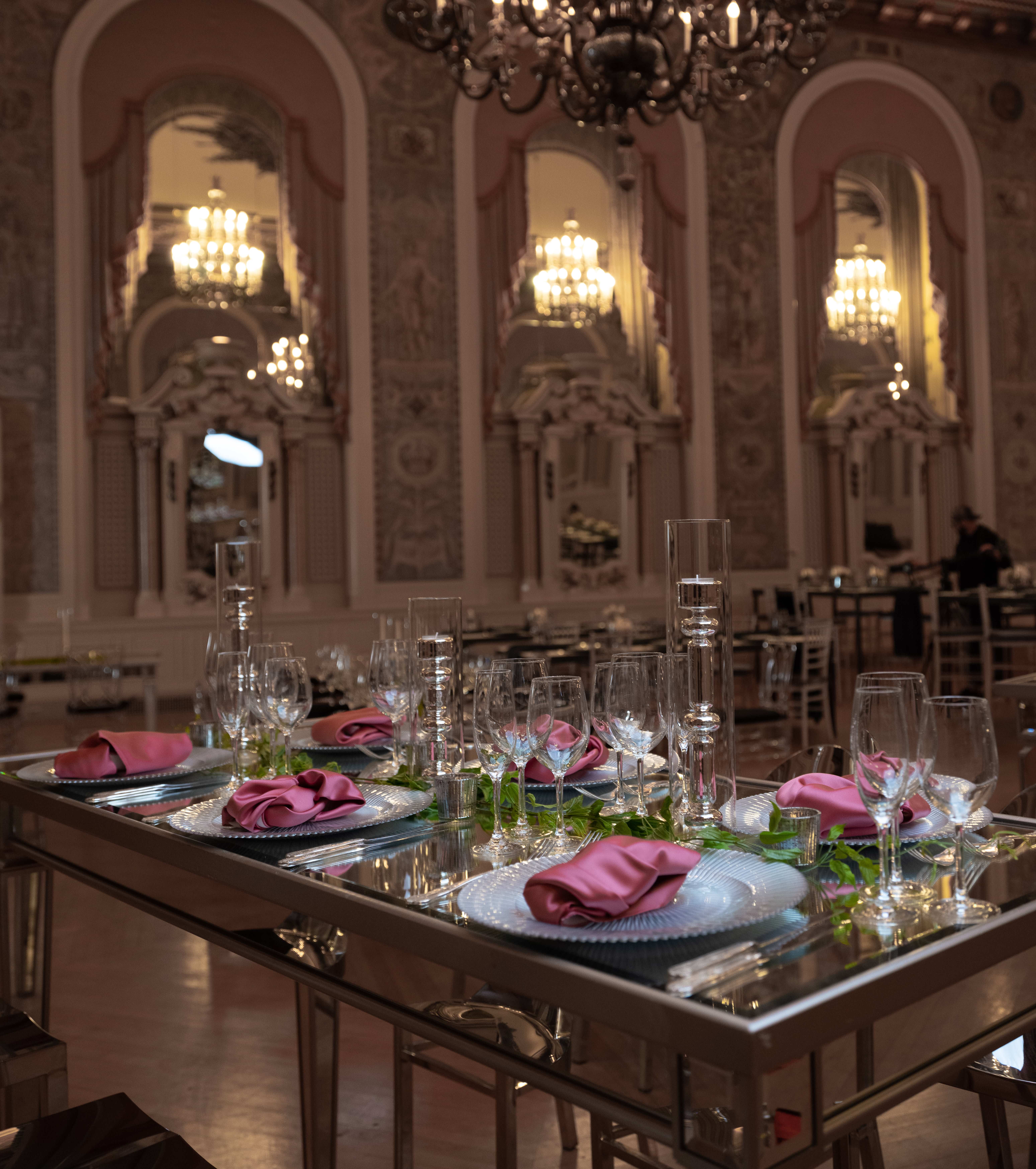 Hotel DuPont
Hotel DuPont hosts hundreds of special events a year and is a favorite for those choosing a venue for their wedding.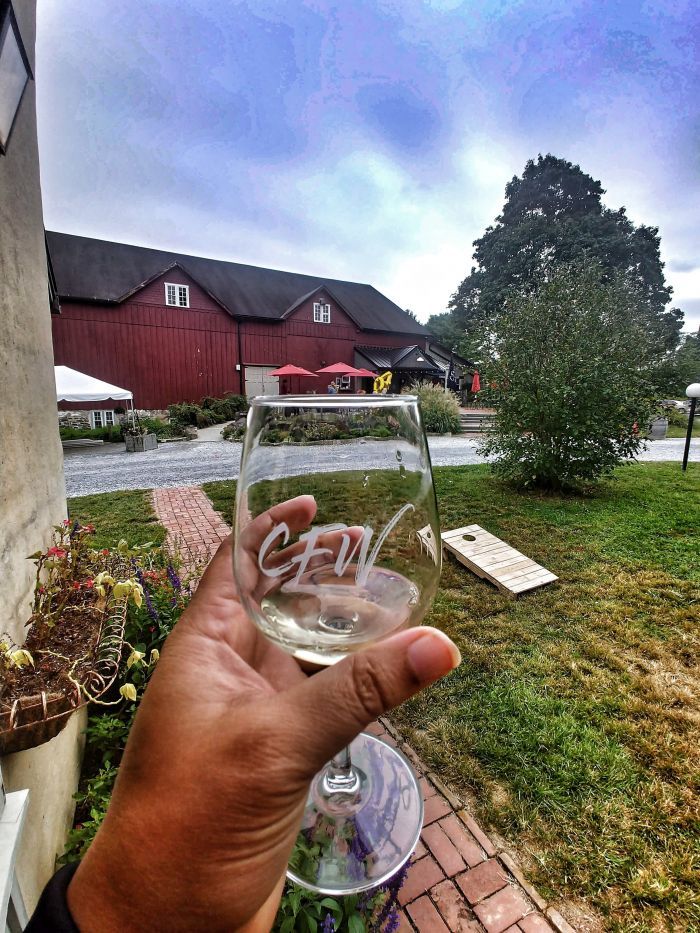 Shea Peters
Chaddsford Winery in the Brandywine Valley hosts wine tastings and events and is a lovely way to cap off your day at the local gardens.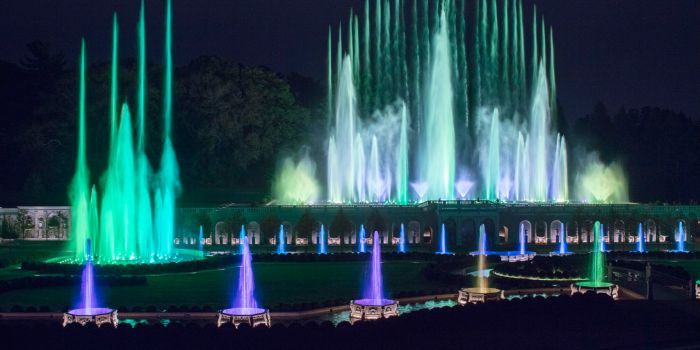 Longwood Gardens
The must-see fountain show at Longwood Gardens is not only great for families, but wonderful romantic outing for couples visiting the area.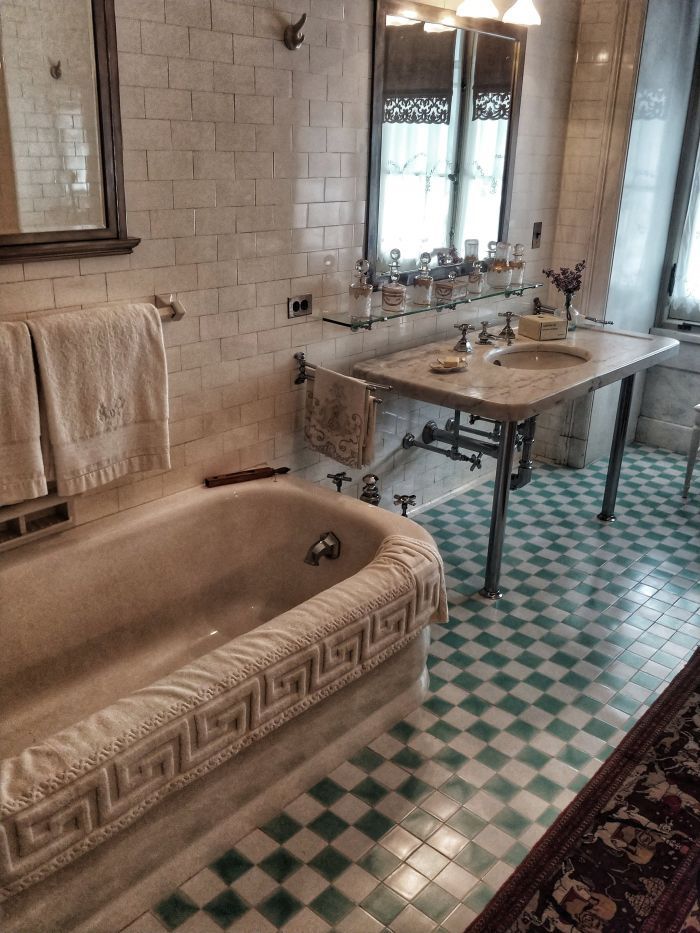 Shea Peters
Attention to detail was important to the duPont family, here at Nemours Estate the classic bathroom tiles and design are what many aspire to imitate in modern homes.