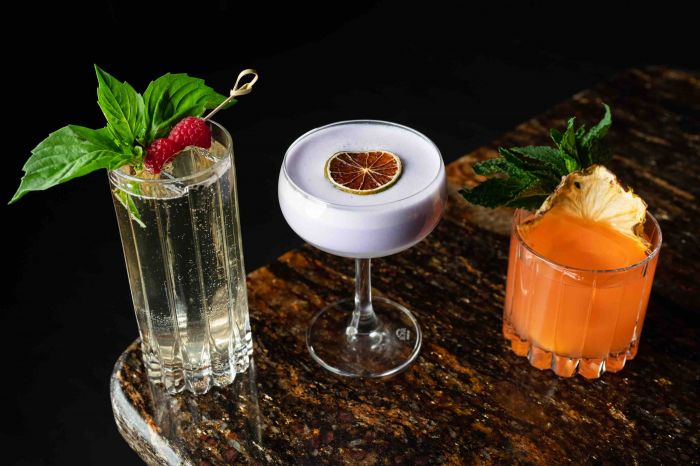 Shaena Engle
May 8 is Mother's Day, the one time we set aside to let Mom know we care. Daughters, sons, husbands and significant others can give the usual flowers and dinner out or if you are looking to make her special holiday one she'll remember with a special libation, here are a few suggestions.
Lovely Libations
Bubbly
Brilla! Prosecco
This pretty prosecco in an elegant jewel bottle will make an extra special Mother's Day gift. With notes of peach and green apple, it pairs well with sushi, fish and shellfish, $14.99 at https://www.drizly.com.
Altemasi Trentodoc Brut
This Italian sparkling Brut wine is made from Chardonnay and Pinot Nero grapes, $30.97 and up at https://winechateau.com.
Facchin Prosecco
Perfect for a cheese plate or risotto dinner with mom, Antonio Facchin prosecco Rosé Spumante has aromas of white flowers and fruit, $21 at https://www.antoniofacchin.com/en/.
JCB Champagne and Sparkling Wine
JCB makes a variety of wines, their champagne and sparkling varieties are perfect for sharing with mom for brunch, lunch or dinner, prices vary at https://jcbcollection.com.
Zardetto Prosecco DOC Brut
This crisp fragrant prosecco with notes of apples and orange blossoms is great with spicy ethnic dishes, $15.99 at https://www.drizzly.com.
Valdo Marco Oro Prosecco Rosé Brut
This pretty pink rosé brut tastes of cherries and thyme and pairs well with pasta and fish, $20.99 at https://www.wine.com.
Cavit Prosecco Rosé
Perfect for spring afternoons, this prosecco rosé has aromas and flavors of strawberry and raspberry and a refreshing finish, $17.97 at https://winechateau.com.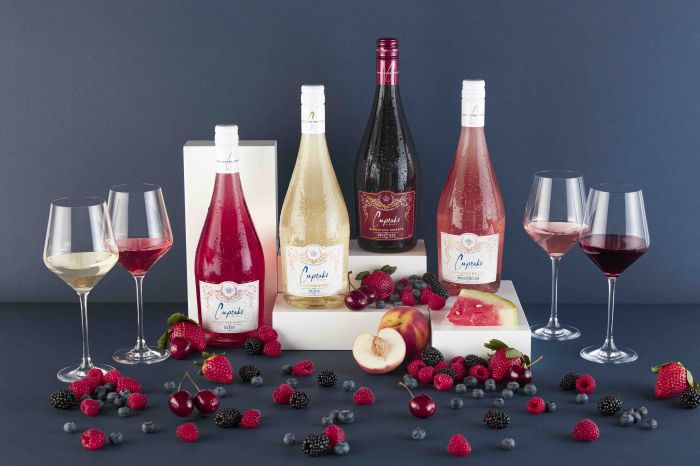 Shaena Engle
Wines
Belle Glos Wines
Belle Glos new Chardonnay ($55) and their Oeil de Perdrix Pinot Noir Blanc de Noir ($22) are prefect for Mother's Day brunch, lunch or dinner. The Chardonnay has notes of toasted marshmallow and granny smith apples and the Pinot Noir Blanc de Noir has flavors of grapefruit and tangerine, at https://belleglos.com.
Cantine Ermes Vento Moscato
This tropical sparkling wine has flavors of peach and tropical fruits, $12 at https://www.cantineermes.it.
Quattro Quarti, Nerod' Avola Appassimento
This Sicilian red wine from Cantine Ermes has a drunken cherry flavor with notes of plum and cocoa, $18 at https://www.cantineermes.it.
Banfi Rose Regale Sparkling Red Wine
This sparkling red wine from Piedmont Italy makes a great addition to breakfast in bed for Mother's Day, $17.99 at https://www.totalwine.com.
Sebastiani Rosé
Offering fragrant aromas of strawberry, melon and rose, this crisp bright rosé is perfect with seafood and cheese, $28 at https://www.drizly.com.
Clean Slate Riesling
Clean Slate's fresh light flavors of ripe peach and citrus are perfect for sipping with mom over brunch or dinner, $9.99 at https://www.totalwine.com.
Attems Pinot Grigio
This fresh vibrant pinot grigio has notes of apple and lime zest with a citrus finish, pairs well with roast rabbit and lamb, $17.99 at https://www.wine.com.
Better Half Sauvignon Blanc
With zesty aromas of peach, nectarine and passion fruit this sauvignon blanc with tropical flavors is perfect for sipping with mom, $16.99 at https://www.wine.com.
Cupcake Vineyards Sweet Wines
These new sweet wines from Cupcake Vineyards come in four naturally flavored varietals including red, peach, watermelon and berry flavors, perfect for toasting with mom, $13.99 at wine and grocery stores.
Jules Taylor Sauvignon Blanc
With flavors of passion fruit, grapefruit and lime zest, this crisp sauvignon blanc pairs well with fish, $19.99 at https://www.wine.com.
Post and Beam Cabernet Sauvignon
This cabernet sauvignon with blackcurrant and soft red fruit flavors is perfect with a grilled hamburger or steak, $49.99 at https://www.wine.com.
Raymond Generations Cabernet Sauvignon
This deep intense full-bodied wine with aromas of plum, violets and spices and flavors of plum, blueberry and black cherry is perfect for wine loving moms, $159 at https://www.wine.com.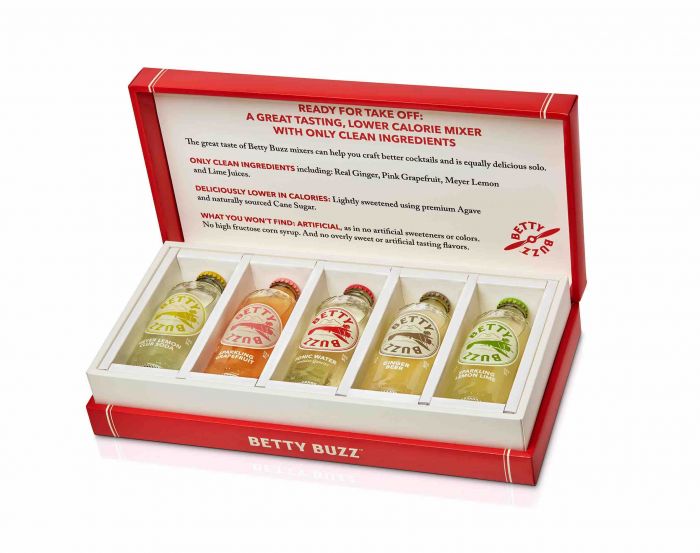 Shaena Engle
Spirits and Mixers
Tequila Cazadores
Tequila Cazadores is made from 100% Blue Weber Agave to provide a smooth flavor, perfect in cocktails or on it's own, $25.99 at https://www.drizly.com.
Illegal Mezcal
This unaged mezcal has a full-bodied agave flavor with notes of green apple, citrus and red chiltepe and a light smoke, $47.99 at https://www.wine.com.
Tanteo Chipotle Tequila
This ultra premium tequila is infused with roasted chipotle peppers making it smoky and spicy, $39.77 at https://www.drizly.com.
Crystal Head Vodka
Crafted from Canadian corn, English wheat and Blue Weber agave, Crystal Head has a unique taste and bottle design, $45.99 at https://www.totalwine.com.
St. George California Citrus Vodka
Take mom to California with St. George's CA Citrus Vodka, featuring Valencia and Seville orange peels and bergamot for a clear citrus flavor, $24.99 at https://www.totalwine.com.
ScapeGrace Gin
This naturally black gin includes a variety of botanicals and has a candied sweet potato and pineapple finish, $39.99 at https://www.drizly.com
Rhum Clement Agricole Blanc
Perfect for cocktails, this white rum is distilled from sugarcane juice, $26.99 at https://www.drizly.com.
Proclamation Irish Whiskey
Mixed with ginger, honey and lemon juice, Proclamation Irish Whiskey makes a perfect spring cocktail for brunch or before dinner, $24.99 at https://www.reservebar.com.
Off Hours Bourbon
This smooth bourbon has hints of vanilla, nutmeg, cinnamon and toasted pecans. Perfect to share in a whiskey sour with mom, $44.95 at https://www.drizly.com.
Drakes Boxtails Cocktails
These boxed cocktails come in mango punch, minted mojito and perfect margarita mixes and are perfect for mom's on the go. They are super convenient and have a long shelf life, $19.99 at https://shopdrakesorganic.com.
Pallini Lemoncello
Made from Sfusato lemons from the Amalfi Coast, this lemoncello is perfect neat, on the rocks or in a cocktail, $26.99 at https://www.wine.com.
Betty Buzz Mixers
Moms will love the new Betty Buzz variety pack of non-alcoholic cocktail mixers. Great for cocktails, mocktails or on their own, including tonic water, sparkling lemon lime, Meyer lemon club soda, sparkling grapefruit and ginger beer, $39.99 at https://bettybuzz.com.
Lyre's Nonalcoholic Spirits
These non-alcoholic spirits are perfect for creating a low alcohol drink when mixed with other spirits or a mocktail for moms wanting to not have alcohol. Try their Orange Sec, Dry London, Italian Spritz, Ameretti, Absinthe or Agave Blanco spirits, $35.99 at https://lyres.com.
Pink Alchemy Bees Knees Cocktail Kit
Inspired by the florals of spring, this cocktail kit includes lavender syrup, honeysuckle bitters, dehydrated lemon slices, bee pollen lavender rimming sugar and a recipe card, $42 at