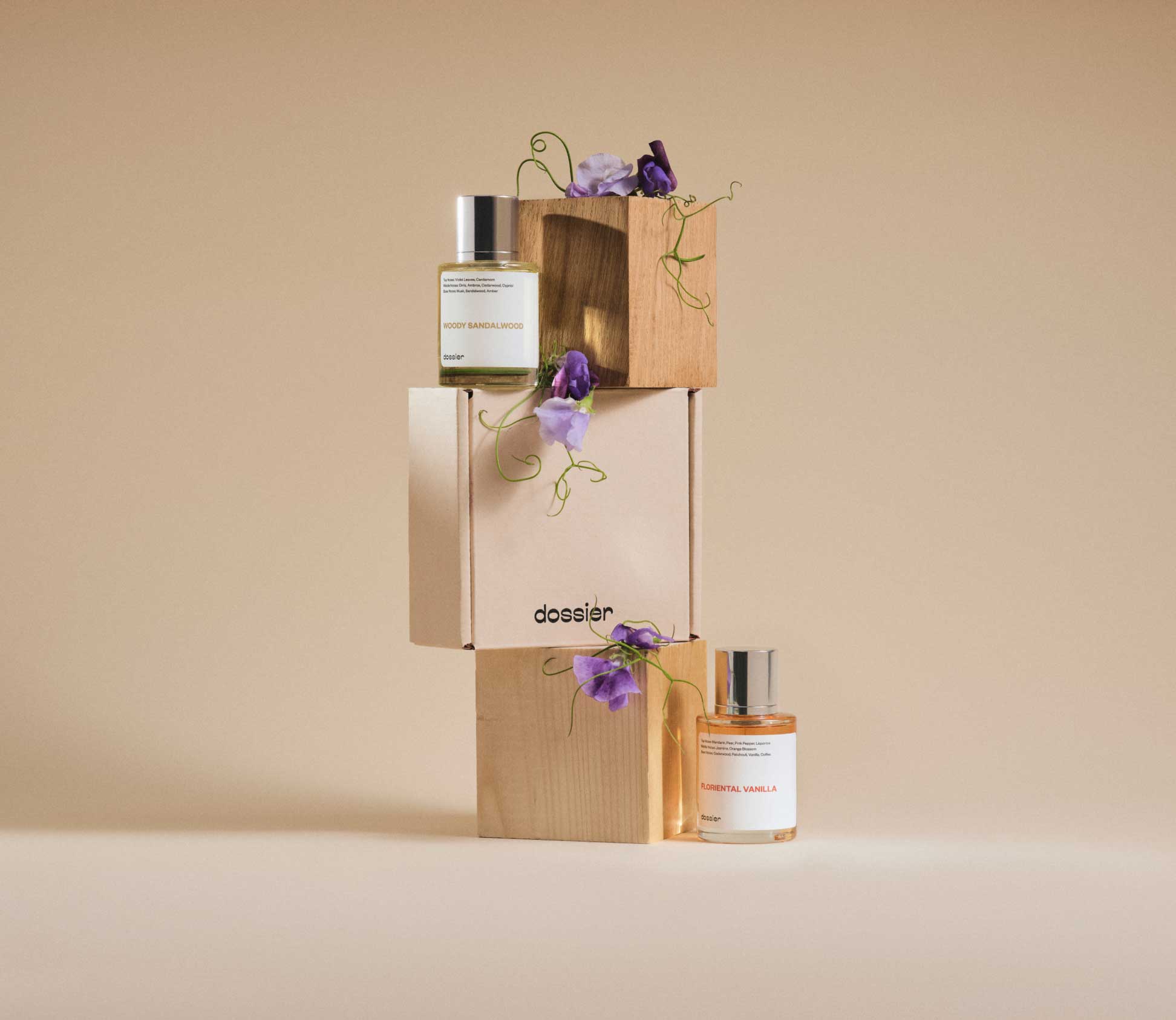 Dossier Perfumes
The online perfume retailer's ethos is to "make premium fragrances accessible to everyone" and through transparency and craftsmanship, Dossier Perfumes provides exquisite scents. Made with the finest ingredients (they are vegan and cruelty-free), their perfumes are categorized as EdP and Eau de Parfum, which means a higher concentration of perfume oil per volume.
One of their highest rated perfumes for women is the ysl black opium replica which is a multi-faceted fragrance that is sensuous and provides a hint of pear mixed with a hidden note of licorice. The Woody Sandalwood highlights the best characteristics of the Mysore variety of sandalwood with its creamy facets and smooth floral notes and is a top-seller for men.
Not only are their perfumes free of parabens and phthalates, dyes and UV filters, the company is proud to not tie itself down to celebrity endorsement fees, markups or pricey packaging. As self-described 'scent enthusiasts,' the team at Dossier Perfumes strives to be a force for good and to provide a personalized scent journey to all their customers. One that is premium yet affordable, beautiful yet not stuffy and most importantly smells great.
Offering perfume for women, men and those that are unisex, they also offer a new line of candles (more on that later). Customers can be proud that they are purchasing the highest-quality of perfume, as their perfumers source their concentrations from the perfume capital of the world, Grasse, France. Their collection currently is broken up into 15 unique olfactive (sense of smell) families and include: Ambery, Aquatic, Aromatic, Citrus, Floral, Fougere, Fruity, Gourmand, Green, Musky, Powdery, Spicy and Woody.
Just as every person should smell great, every home should as well. Back with a new glow, their scents light-up any room presenting a luxury yet subtle smell; one that permeates but doesn't dominate. Made of non-toxic 100% vegetable wax, their candles use the highest quality standards and ingredients and are limited to only five fragrances. Through diligent testing, their perfumers selected: Floriental Vanilla, Gourmand White Flowers, Powdery Hawthorn, Aromatic Star Anise and Floral Rose as they match closest to their perfume lines.
Not only do their perfumes and candles provide a distinct and robust fragrance, but they are also proud to use recyclable, environmentally friendly materials for their packaging.