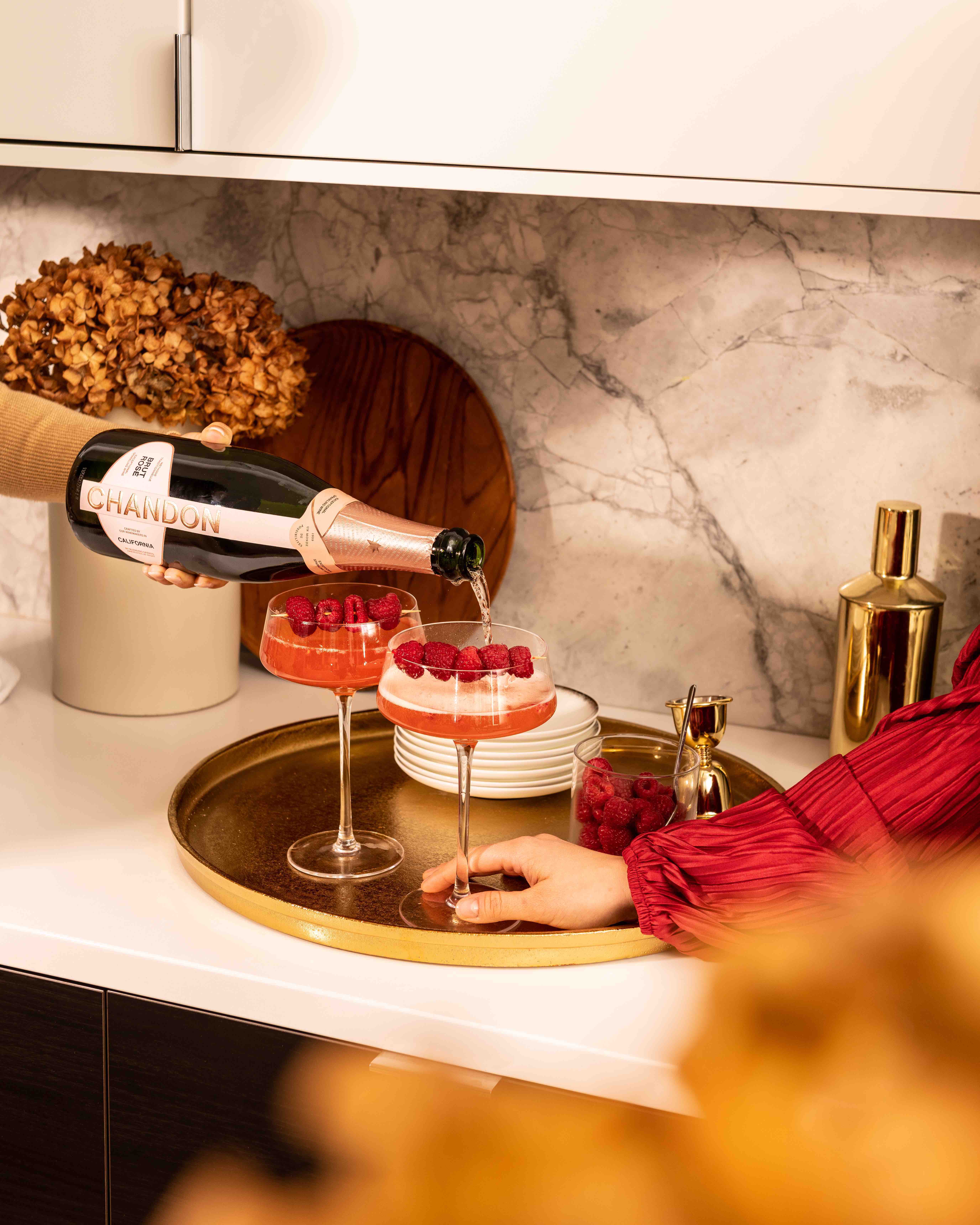 Chandon
Valentine's Day is soon approaching and what better way to start off a romantic evening than having a lovely libation? Here are some suggestions:
Atian Rose Gin
This beautiful pink gin is both pretty to look at and delicious, perfect for Valentine's Day cocktails with your sweetie, $74.99 at https://wineonlinedelivery.com.
Belle Glos
Known for their terroir-driven Pinot Noirs, Belle Glos offers red wines with a balanced finish, perfect for a romantic dinner, Belle Glos Dairyman Pinot Noir and Telephone Pinot Noir, $55 at https://www.totalwine.com.
Grand Centenario Cristalino Tequila Anejo
Gran Centenario is Mexico's #1 tequila and is family owned and founded by Lazaro Gallardo, the first ever Master Tequila Distiller in history in 1857. Their tequila anejo is aged in new American oak barrels for a smooth finish, with notes of toasted oak, chocolate and caramel, $83.99 at https://www.totalwine.com.
Dos Hombres Mezcal
Created by Breaking Bad's Bryan Cranston and Aaron Paul, this mescal is perfect for a Valentine's Day cocktail, $54 at https://www.totalwine.com.
Santa Teresa 1796 Solera Rum
This rum from Venezuela is perfect straight up, on the rocks or in a cocktail, $48.99 at BevMo! stores.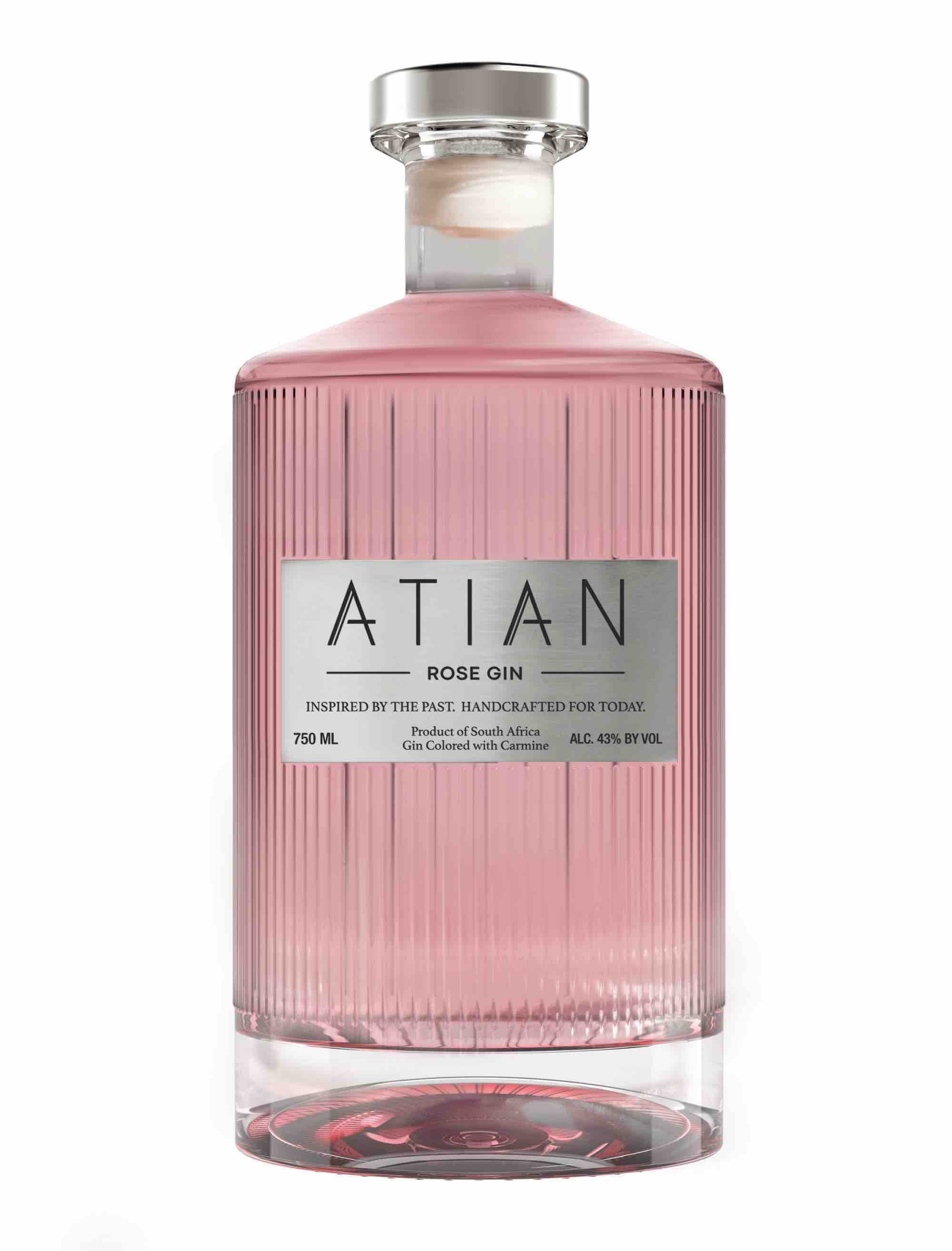 Atian
Oxley Gin
This pure, crisp fresh flavored gin is great on its own or mixed into cocktails, $36.99 at https://www.wine.com.
Slow & Low Whiskey
Slow & Low Rock & Rye is a hot peppery whiskey with hints of rock candy, honey and citrus, great for sipping together, $34.98 at https://www.totalwine.com.
Sipsmith Gin
Sipsmith Dry Gin is a traditional London dry gin distilled from English barley with ten added botanicals adding a burst of juniper and citrus to drinks, perfect for a gin and tonic, $33.99 at https://www.totalwine.com.
Maestro Dobel Diamante Tequila
This blend of reposado, anejo and extra anejo aged in Europeon oak barrels is crystal clear, known for its smoothness, $55.98 at https://www.totalwine.com.
Martini & Rossi Non-Alcoholic Aperitivos
Martini & Rossi has delicious non-alcoholic aperitivos including vibrante with complex citrusy flavors and floreale with refreshing floral flavors, $18.69 at Drizly.
St. Germain Elderflower Liqueur
Perfect as an after dinner drink or to add in champagne, St. Germain is a great gift to bring to Valentine's dinner, $33.49 at https://www.totalwine.com.
Sono 1420 Vodkas
Sono 1420's flavored vodkas are handcrafted in small batches using gluten free spirits with fresh ingredients, flavors include blood orange, lemon, herbaceous and other flavors, $22.99 and up at https://sono1420.com.
Vilarnau Cava
These Spanish Cavas are wrapped in colorful designs and are perfect for Valentine's toasting with notes of lemon zest honeysuckle and brioche, $14.95 at https://www.totalwine.com.
Chandon Brut
Chandon is perfect for Valentine's Day sipping with your significant other or at a Galentines celebration, offering traditional Chandon Brut, Etoile Brut or dry Rosé. All available at https://www.chandon.com.
San Felice Il Grigio Chianti Classico
Made from Sangiovese grape, this Chianti is a great red blend pairs well with steak, spaghetti and burgers and also is great to sip before dinner, $29.99 at https://www.vivino.com.
Fresh Vine Wines
These premium low-cab and low-calorie gluten free wines by Nina Dobrev and Julianne Hough include Cabernet Sauvignon, Pinot Noir, Chardonnay, Rosé, Sauvignon Blanc and Brut Rosé, available at Drizly.
Bamfi Rosa Regale Sparkling Rosé
This semi-sweet rosé sparkling from Piedmont has notes of grapefruit, orange and ripe melon, perfect chilled and as a base for cocktails, $19.99 at
Beau Joie Brut
French for beautiful joy, this brut has less sugar with 50% Chardonnay, 40% pinot Noir and 105 Pinot Meunier grapes and has a beautiful copper bottle design, $60 at https://shop.beaujoiechampagne.com.
De Soi
These sparkling non-alcoholic aperitifs from Katy Perry are great for those wanting to keep Dry January movement going, 12 pack for $83 at Amazon.