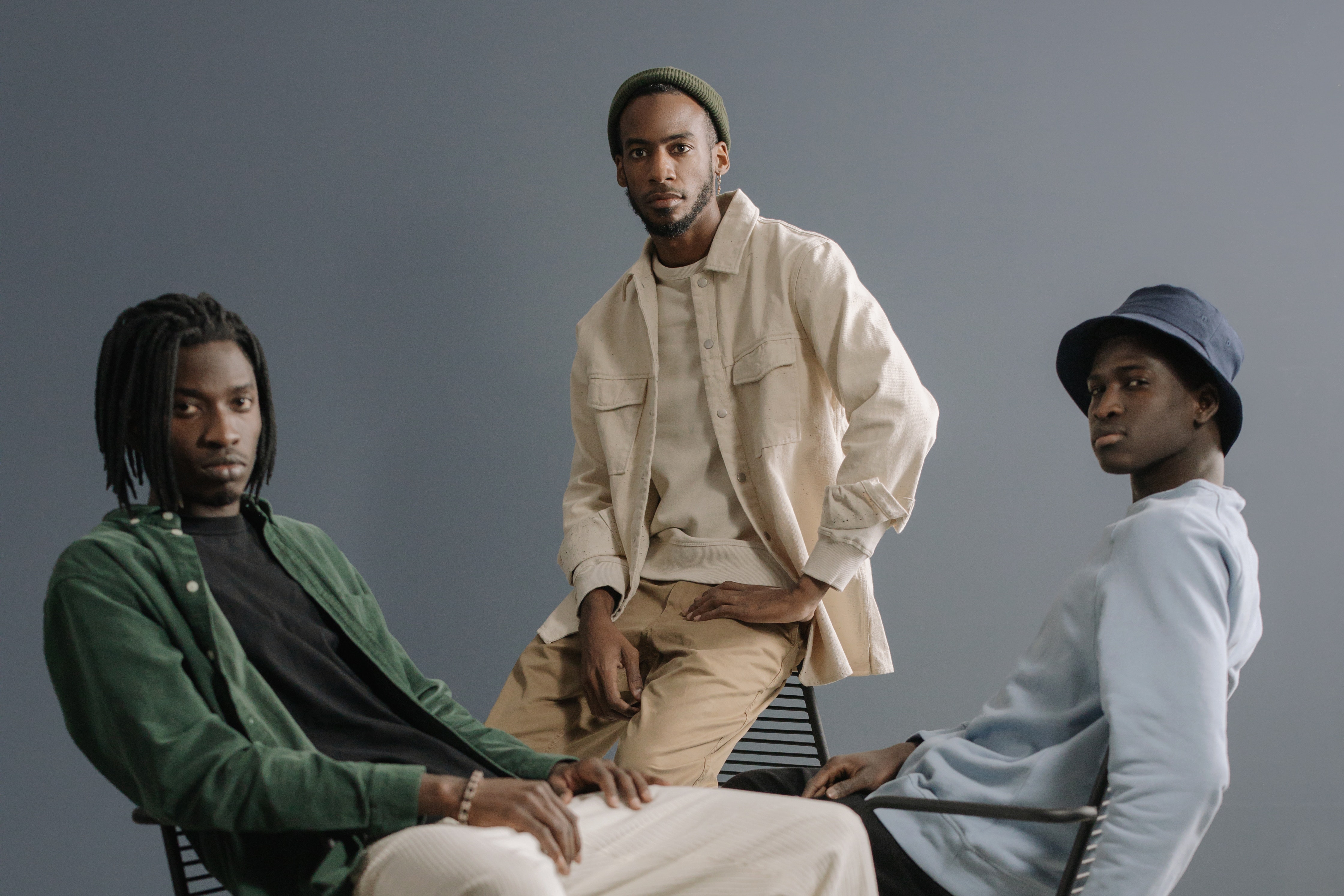 Unsplash
Balance: It can be challenging to find it in a fast-paced world. And that challenge extends to the way you dress. You want to look your best but you also want to be comfortable. So how do you find that balance between comfort and style?
The first rule? Don't overthink it! You know what you like. But do you really know what looks best on you? Do you understand the value of comfortable wardrobe staples and footwear that doesn't just look good but takes you through the day in comfort? Let's explore these questions and more to find that balance between the comfort and style you're seeking!
Accentuate the Positive
When you look good, you feel good. So, the first rule of comfort is dressing to accentuate your most attractive physical features. What looks amazing on a thinner man isn't going to play well on a husky frame. The fit of your clothes is where style starts. So be aware of changes in your body. When you lose or gain weight, your clothes are obviously going to fit differently.
But don't sacrifice quality pieces because of physical changes. Instead, ask around to find a reputable, skilled tailor to adjust the fit of your clothes. Tailoring may sound like a luxury that's saved for men's custom suits or special occasion outfits, but think about it - Wouldn't you rather have your existing wardrobe adjusted to fit you well instead of buying all new clothes? A precise fit is both comfort and style, so tailoring is actually an investment in your presentation that will pay dividends. Even if you haven't lost or gained weight, ask yourself if your clothing fits as well. You might benefit from a tailor's touch.
Where to Find Comfortable, Stylish Clothes
Comfort and style don't need to be mutually exclusive. You can look amazing and still feel comfortable in your clothes. Tailoring is only one way to achieve this. Another way is to seek comfort in ready-made clothing in fabrics that caress and pamper you with effortless casual style.
Even if you're just hanging out at home pursuing your favorite hobby, why sacrifice style for comfort? With stylish athleisure wear in cuts and fabrics that coddle and please, you'll be ready for anyone who knocks on your door - even a romantic interest!
Soft, tactile fabric is always in style, so acquaint yourself with brands that feature them. But be aware of the way pieces are cut, too. Because these two factors can make or break the comfort or style balance you're after. Flattering cuts in touchable fabrics give you the best of both style and comfort.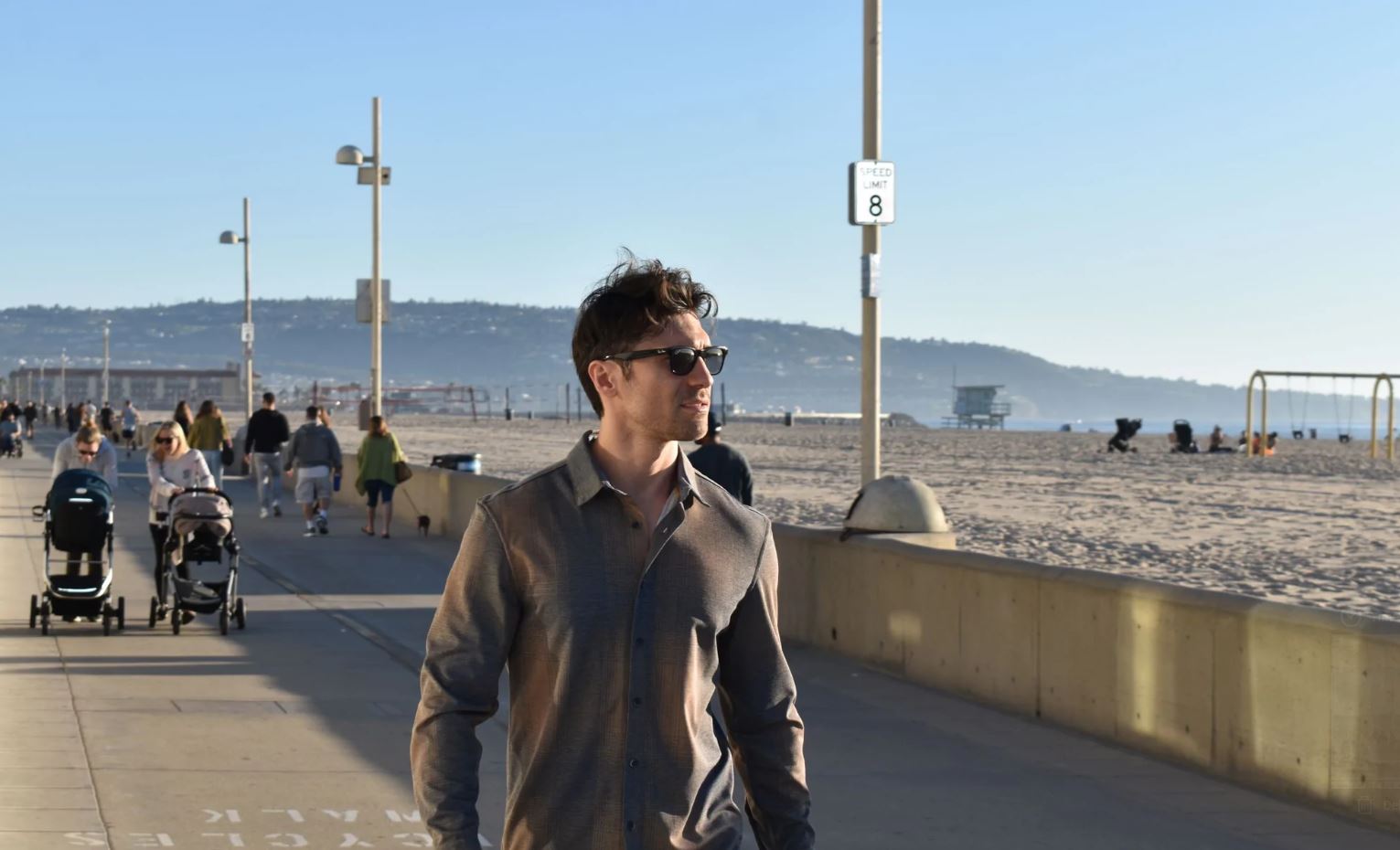 Fundamental Coast
Are Your Clothes Uncomfortable Or Is It Something Else?
Have you ever lost your mind over the incessant, irritating scratching of a clothing tag? You're certainly not alone. But that discomfort can arise from conditions that heighten nervous system responses making itchy, scratchy labels and tags unbearable. Stress is another source of physical discomfort but it goes well beyond the irritation of clothing tags.
If you find you have disproportionate responses to minor irritations, the most obvious fix is to cut tags out of clothing before you wear them. But putting a bandaid on a problem like stress isn't going to solve the problem. Paring down your busy, activity-laden life and simplifying it can lead to decreased stress and better health. And it can make those scratchy tags considerably less problematic!
That brings us to the new, minimalist impulse in men's fashion. Tailors are seeing a rise in client requests for reduced embellishments on clothing, opting instead for extreme simplicity. The beauty of this style movement is in its comfortand elegance. Simple, streamlined, and efficiently minimalist, this new tendency is where comfort meets style. Expect to see much more of this impulse in the immediate future, making the quest for comfortable style less of a struggle.
The Final Frontier of Comfort - Your Feet
Finding comfortable footwear that looks good is a huge style challenge. Especially in the realm of dress shoes, footwear that doesn't pinch, rub, or make you want to spend the rest of your life wearing sneakers is a sartorial unicorn.
But you know you can't wear sneakers with everything. For that upcoming wedding, definitely not, so you need to find comfortable shoes that are also stylish and presentable. Two of the most important determinants of footwear comfort are the material the shoes are made from and the fit at the heel. Another is the shape of the toe box, which shouldn't cram your toes together uncomfortably. Style should never mean discomfort.
Knowing your proper foot size is key to footwear comfort, so if you're shopping online for that ideal pair of shoes, you'll need to measure your feet to find the right size. Guesswork is a fool's game and because you won't be able to fit the shoes before purchasing them, taking this step can avoid a lot of disappointment.
Comfortable, stylish clothing should be the norm. Sometimes, though, you need to apply a little knowledge and elbow grease to get what you want! Happy hunting, style seekers!