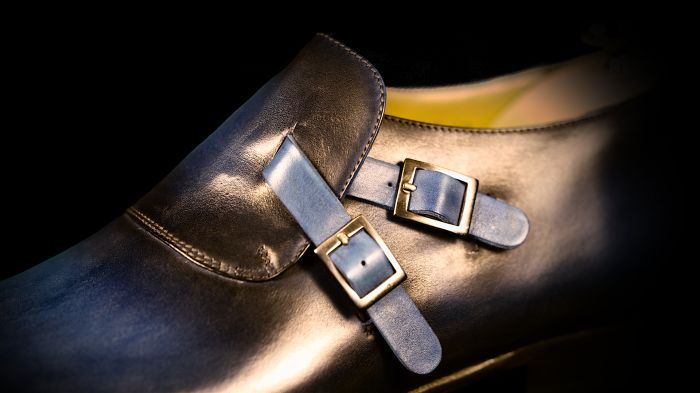 Photo Credit: Georges & Georges
"To wear dreams on one's feet is to begin to give a reality to one's dreams." — Roger Vivier
Walking by the window of this charming shop in Paris, George & Georges, on the Left Bank, I noticed the gorgeous shades and colors of the men's shoes in the window. Who could be creating these extraordinary colors, and making the classic men's, lace-up Oxford shoe stylish and on-trend?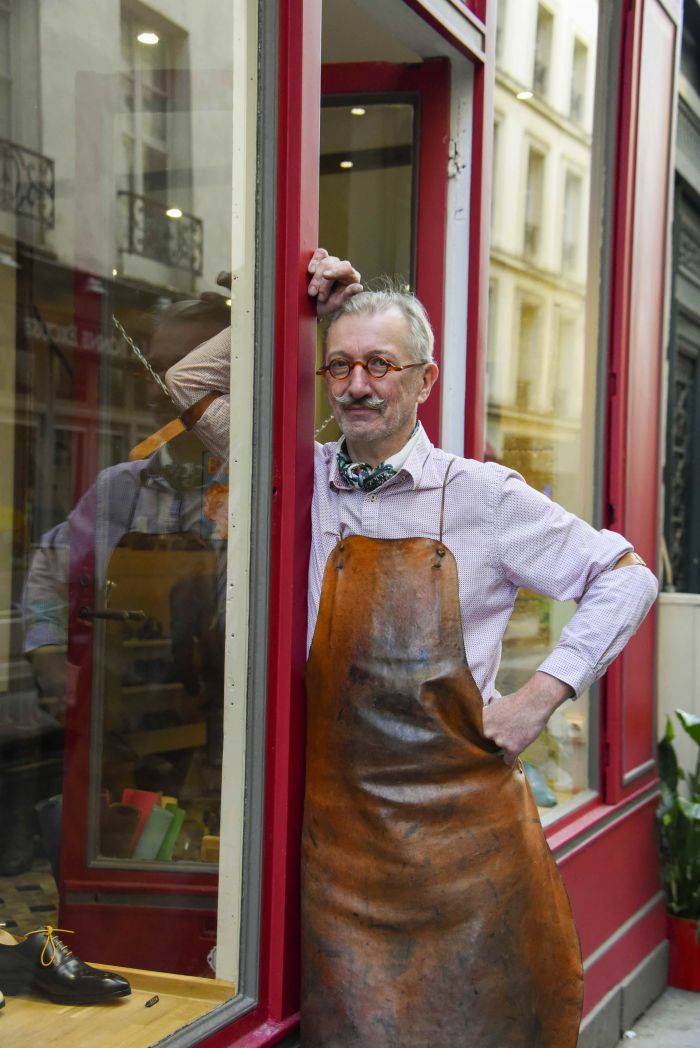 Photo Credit: Georges & Georges
The tradition of boot maker is one of France's many trades that began more than 200 years ago, when a well-heeled nobleman could not succeed in life without the perfect suit of clothes and shoes. The artisanal traditions of the shoemaker in France is a highly respected trade, taking many years of study and apprenticeship. The artists who are behind these unique shoes come from both the art of boot making and the world of personal banking. This fine workmanship is perfect for men, but Oliver's clients are also women who appreciate a hand-dyed Oxford to match a particular pant suit or elegant slacks outfit.
Photo Credit: ARTIFICE ATELIER
The creators at George & Georges are Olivier (the boot maker) and Anne (a banker-turned-colorist) who met and fell in love. Olivier is himself a very stylish fellow, who takes care of shoe repairs in the traditional manner. Quite simply, they are beyond ordinary in quality and concept. A unique custom shoe is part of what makes a man's personal signature style. The process begins when a client dreams of the perfect shade. There is a consultation in which the colors and tones are discussed. The colors are tested and then applied on leather samples to achieve the balance of low light and highlight. There is a careful mixing and testing of the leather dyes that can take several days. With the final application of colors, shoes are polished to a high-gloss patina.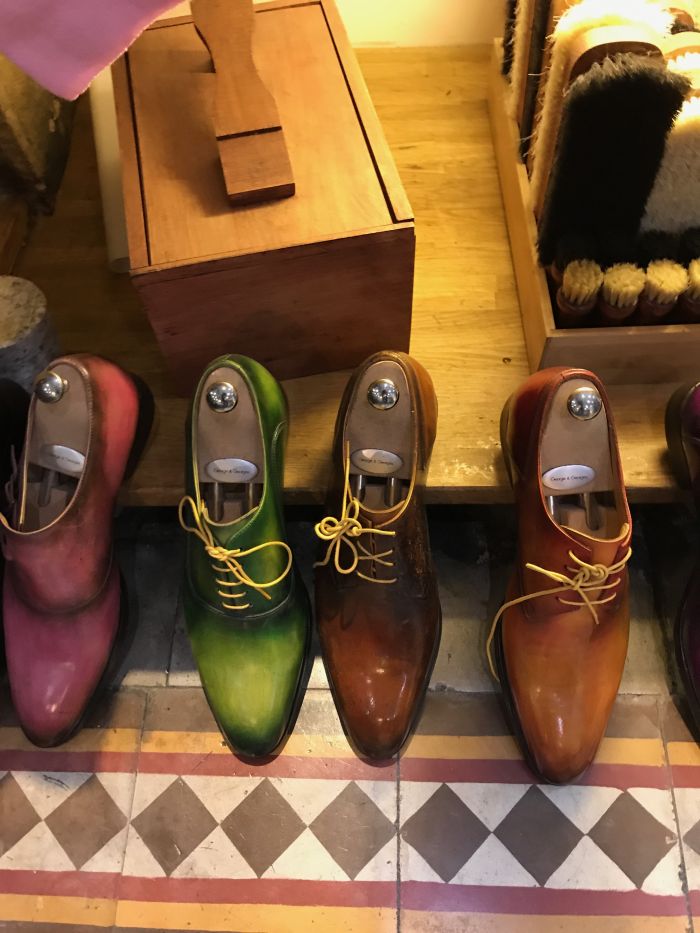 Photo Credit: ARTIFICE ATELIER
Oxford lace-up shoes lend themselves beautifully to a bright pop of color with a navy or grey suit and even a casual pair of jeans. If Elvis' favorite color (deep Cerulean blue) is not your style, don't be concerned. Black, brown, tan or cordovan are also available. With their apprentice, Sam (who is himself currently in training with Olivier), they work together to accommodate their clients who are exacting and unique individuals. After two years they are a fixture on the Left Bank and fast becoming popular with the stylish set in Paris and with customers around the world.