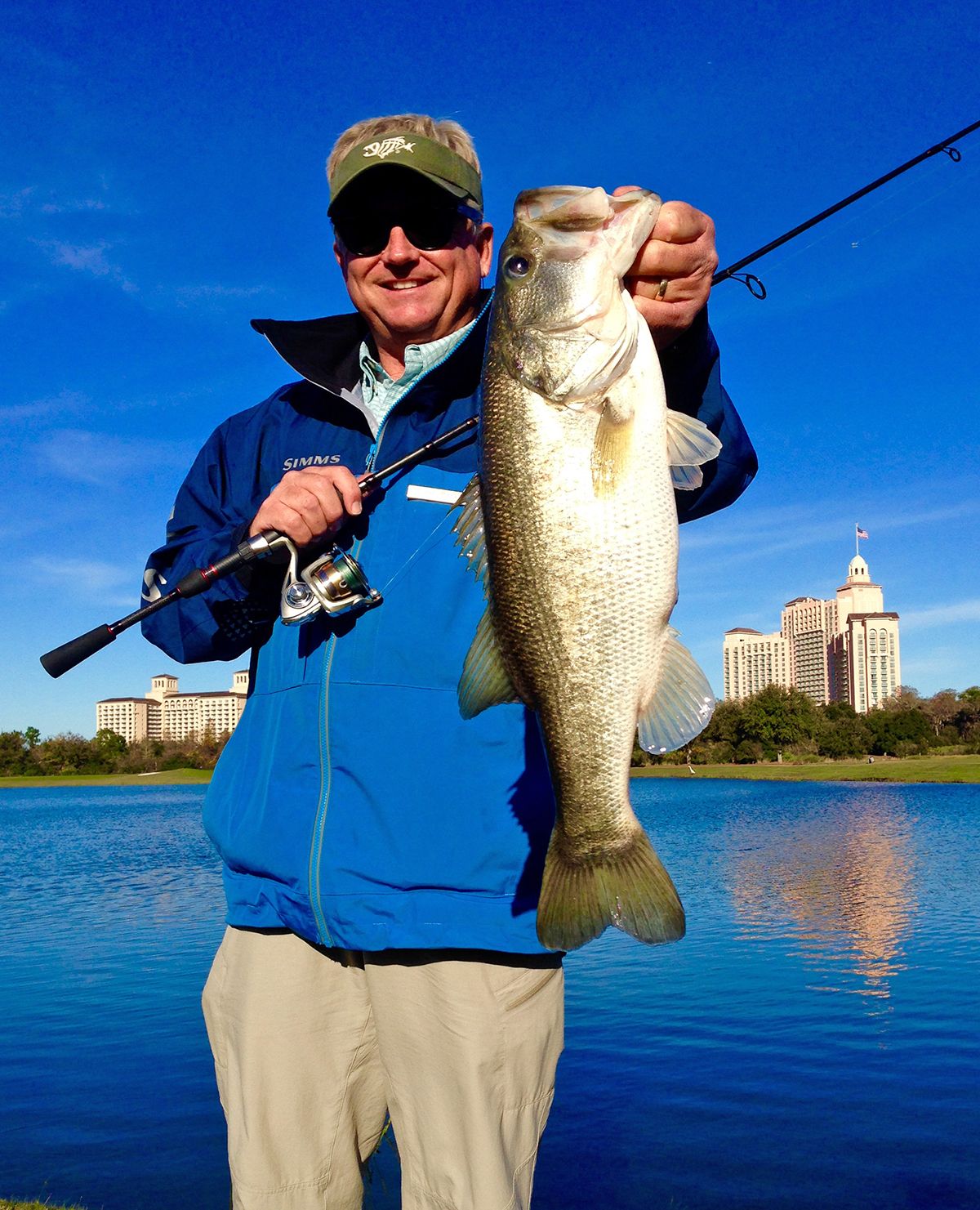 Photo Credit: Grande Lakes Orlando
Reeling in experts and novices alike, Grande Lakes Orlando has launched a new catch and release program at Shingle Pond. Serving as the hub for fishing excursions on the 500-acre resort comprised of the Ritz-Carlton and JW Marriott hotels, the pond is surrounded by the headwaters of the Florida Everglades.
The catch and release program is in conjunction with the Florida Wildlife Commission, transforming the typical fishing experience into an interactive research adventure. Looking to discover why certain types of largemouth bass grow faster than others, the pond has been stocked with 1,000 micro-chipped bass. The chips help determine when they have been caught and measuring, data recording, and releasing into the lakes.
"We are thrilled to provide a hands-on experience that takes the fishing experience to another level," said Nathan Stith, who oversees Grande Lakes Adventure Experiences as Director of Golf at The Ritz-Carlton Golf Club, Orlando. "We've turned fishing into a fun game for our guests yet at the same time they have the opportunity to contribute to a greater research initiative."
In addition to the fishing opportunities and on-shore excursions, the private waters of Shingle Pond are helping the research efforts while having a fun day out on the water. To book your Grande Lakes Orlando adventure, visit www.grandelakes.com.