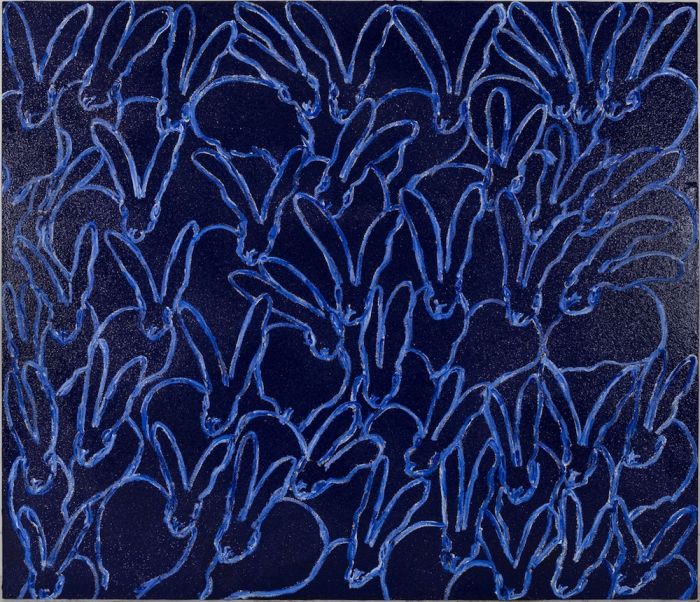 Photos Credit: Hunt Slonem
Abraham Lincoln, exotic butterflies, East Coast armories—these are a few of Hunt Slonem's favorite things. The prolific artist is commonly known for paintings of bunnies and birds. His Brooklyn studio, which also serves as his personal aviary, is lined with Slonem's countless paintings—some depicting his passion for exotic nature, some exploring his deep-rooted connection with Abraham Lincoln. The works of Slonem can easily stand on their own as vibrant displays of personal eccentricity, but together, they are representative of Slonem's gilded travels, favored surroundings and appreciation of natural evolution.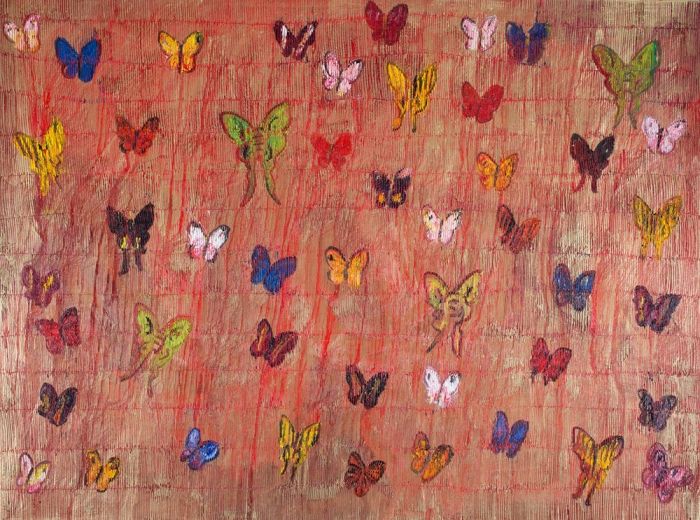 Slonem is a collector; he collects his passions in ways commonly deemed unconventional. For instance, when he says he is drawn to historical plantation homes across America, he doesn't satisfy his passion with ogling at magazine cutouts of brilliant mansions, he lets the home choose him, purchases it, and carefully curates every single room (out of many) to fit the theme of his choosing. After a glance into Slonem's world, it's easy to say he is a fan of opulence, but the artist and his work are inspired by his matchless fascination with the natural world, specifically that of his exotic upbringing.
"In Nicaragua as a teenager, I would collect butterflies. I would play hooky to take trips to the jungle, watch snakes slither through the trees, take in the fragrance of plumeria flowers only present in my surroundings. Throughout my travels, I've noticed that each country seems to have its own fragrance, even Hong Kong, and it permeates through the experience of that place ... There was a spring stream on the property in Nicaragua, and I remember seeing over 100,000 butterflies at once. It was the most exciting thing in the world. Families of turtles crawl out at noon, night jasmine vines filled the house with fragrance, almost beyond tolerability. I had these unusual larger-than-life experiences and have based many paintings off of what I've experienced during them."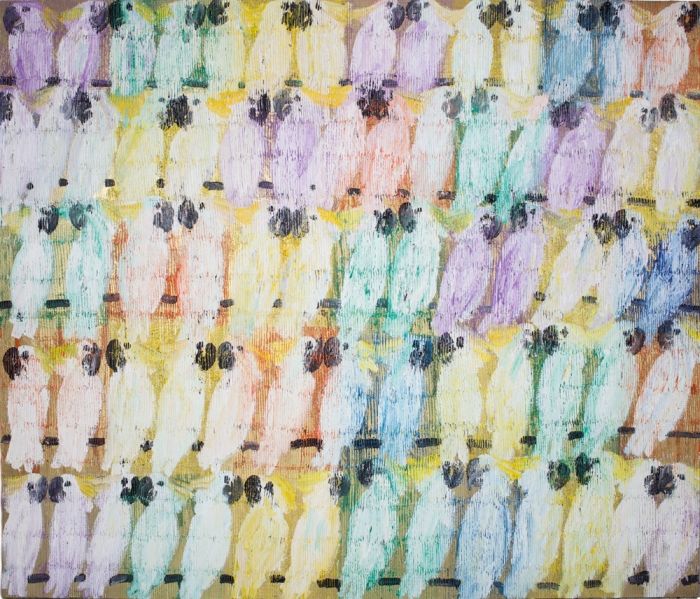 Slonem has been painting his signature birds since the '80s, and his bunnies over the last 15 years or so. Slonem's devotion to his creatures took shape in the production of earlier paintings that centered around depicting religion in contemporary works. His executive decision to take the humanistic saint figures out of the works left him surrounded by birds, ocelots, rabbits and so on. With an additional influence of someone born on the Year of the Rabbit, this type of worship progressed into the many series he is known for today. "My work is a surprise. It is natural evolution," he comments.
For years, Slonem has been inspired by his very own mystic connections. It's no wonder the design of his collection of plantation homes and mansions is saturated with history and seems relatively untouched, yet also incredibly curated. During his time spent with his mystic in his upstate New York home, Slonem channeled the great Abraham Lincoln. His connection with Lincoln, despite any form of actual communication, runs deep into personal similarities and revelations. Hence, Slonem's Lincoln portraits which hold true to his recurring aesthetic.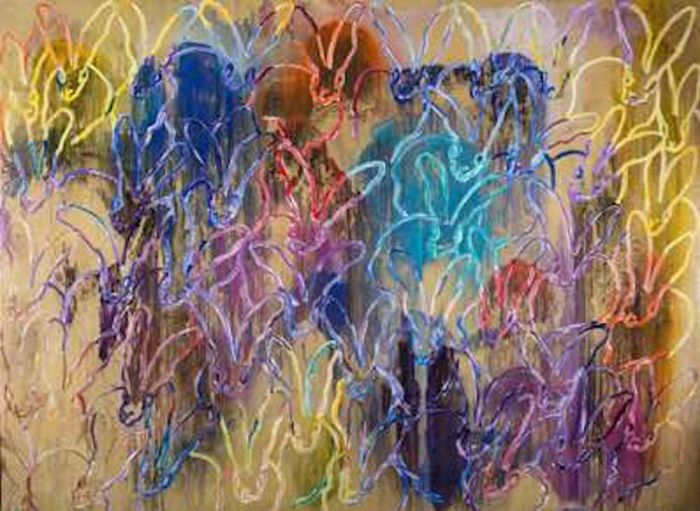 Slonem's list of gothic homes also abide by a similar aesthetic. These include the 1873 Cordt's Mansion in Kingston, NY; the 1842 Albania Plantation in Louisiana; the Watres Armory in Scranton, PA; the Charles Sumner Woolworth Mansion; and the McClain's Belle Terre estate in upstate New York.
"I was particularly fascinated with Picasso and his relationship to his Chateaus. He would take his dwellings and turn them into projects. I love my houses in a similar fashion and want to leave them, at some point, visitable and saturated with even more history."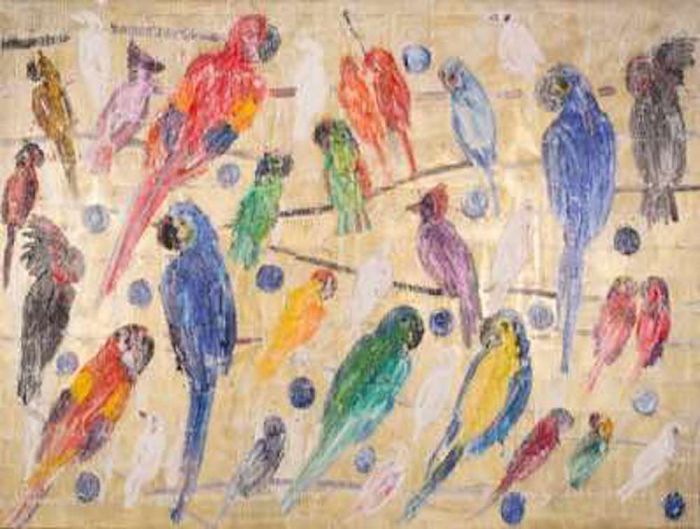 In 2014, a large book titled When Art Meets Design was published, covering the homes Slonem had at that time in detail. While many of the books on Slonem surround his varying works, such as the newly released Birds, more are noticing the artistic value Slonem inherently puts on the homes he is so keen to preserve. The artist also has a lengthy list of recent, current and upcoming exhibitions in Russia, Kazakhstan, Bulgaria, Montreal, Austin, Dallas, Houston, West Virginia, La Jolla and Nantucket, amongst many more.