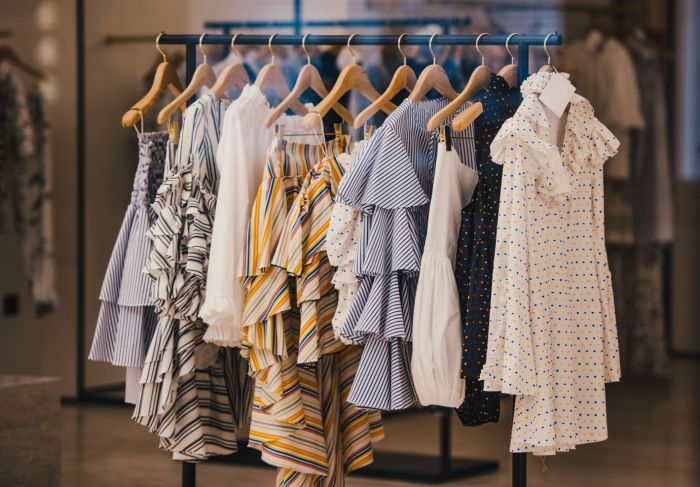 Shopping for clothes can be a daunting experience for some because of the many options available in the market. Many people fall victim to poor-quality clothes as they go for those with cheap price tags. As a result, fashion companies manufacture this type of clothing mainly to make profits.
Good-quality clothes should last for more than a year before they become worn out. They can withstand high temperatures, machine wash, and frequent use. However, identifying quality clothes isn't a walk in the park. You have to consider different things, like what material the cloth is made from or where it originated. You may continue reading to learn what to look for in high-quality clothes.
Check The Material Of The Cloth
One of the best ways to spot high-quality clothing is by identifying the fabric of the cloth. If the fabric is of poor quality, the cloth won't last long, regardless of how appealing the clothing design is or how it fits your body well. To choose the correct fabric, you should familiarize yourself with the different fabric types. Most high quality collections use natural fabrics like linen, cotton, silk, cashmere, wool, leather, fur, and denim.
It's also a good idea to assess the quality of your fabric using your hands. Does it feel thin? Or does the fabric feel thick and heavy? Often, a fabric that feels thicker, heavier, and denser indicates that it may be of high quality. Clothes designed from high-quality material feel heavier and more comfortable and hold their color, shape, and appearance for an extended period.
Another way to assess the quality of the fabric is by holding the material against a bright light—if you can see through the fabric clearly, the fabric isn't of good quality. You can also compare the weight of the fabric with another cloth you have that is of good quality and note the difference. If it's lighter and thinner, it's not of good quality. Additionally, consider checking the fabric's elasticity; high-quality fabrics don't stretch easily. Zippers and buttons also speak much about the quality of the fabric; metal zippers or wood buttons indicate that your fabric is of good quality, while plastic zippers signify cheaply made clothing. Lastly, check the tag to ensure the fabric comes from natural fiber such as cotton, linen, silk, or wool.
Observe The Workmanship
Another thing that can help determine the quality of clothes you're about to buy is the stitch work. Clothes with excellent stitch work indicate high-quality garments. A poor stitch work symbolizes clothing designed with cheap materials. As emphasis, a good stitch work has several stitches per inch, zippers and buttons are well sewn to the garment, have additional top stitching, and finished hem work.
Likewise, check for any imperfections. If a garment has several imperfections, the fabric is of poor quality. Imperfections are alarming indicators of poor workmanship; hence, poorly produced clothing won't last long. Signs of imperfections to watch out for are loose stitches, crooked seams, missed stitches, or abnormal patterns that don't match the seams.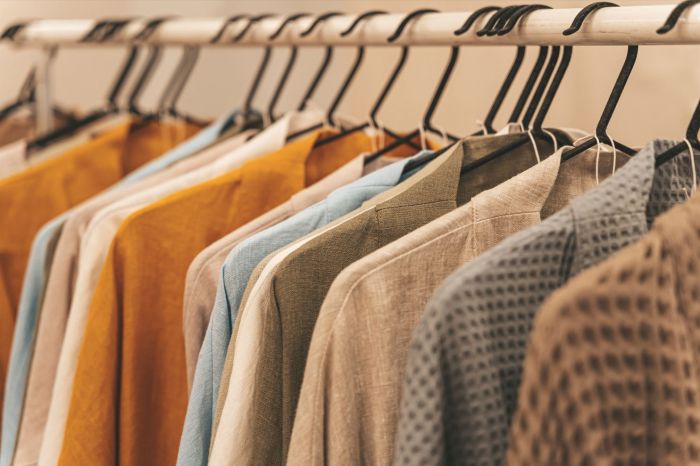 Check Where The Cloth Is From
Some countries or states have a good reputation for making high-quality clothes. For instance, clothing originally made in the UK or Italy is known for its quality and high standards. Moreover, some countries specialize in certain commodities; for example, Japan is known for producing raw denim, Scotland specializes in knitting cashmere, and England boasts of their vintage shoes.
There are also reputable brands globally known to produce quality clothes. These manufacturers have years of experience and have staff who have been with them for years.
You can also look for clothing designed by small-scale producers or handcrafted clothing, as they tend to be of high quality. If you're unsure where the clothing item came from, you can take the manufacturer's details and check them up online. Besides, note that the quality of brands may depreciate over time, so never assume that a brand that produced high-quality clothes seven years ago is still of good quality. Remember, other brands may only be popular because of their intense advertisement, so take your time to research a brand and check their reviews to ensure their brand is of good quality.
Conclusion
There you have it. You don't need to fall prey to low-quality clothes anymore. The information given here should help you spot high-quality clothing that will last a long time. Thus, if you notice that a clothing item you're about to buy has some of the red flags listed here, you now know what to do.