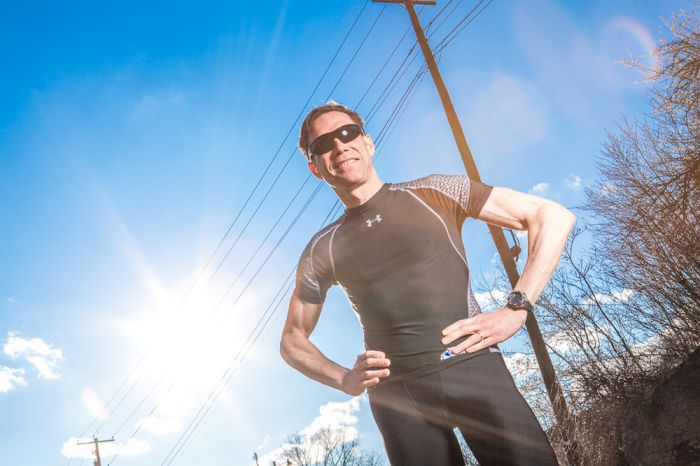 Photos Credit: Joe Gagnon
Joe Gagnon doesn't believe in relaxing in his free time. A serial entrepreneur and software executive, Joe Gagnon has covered over a hundred thousand miles by bike and by foot. Each year he challenges himself to go a little further and do something more. This year, the father of two has challenged himself to his own personal Six Continents Challenge, where he is essentially running around the world. To get ready for the event, he has completed marathons and trained everyday for years. He logs his training and miles covered on his blog, The High Performance Life.
Although he has always been active, the past few years he has taken to running all over the world, racking up time on planes and in hotel rooms. Joe's persistence has been featured in The New York Times and he has also appeared in many tech publications in addition to appearing on The History Channel and Food Network. Never one to rest for long, Joe's motivation is not simply to reach new goals, but to show others that they can achieve more than they know in all facets of their lives. Joe is also writing a book entitled "The High Performance Life: Dream It, Plan it, Practice it, Do it," about his philosophy and how The High Performance Life can help anyone be their best self.
How did you come up with the Six Continents Challenge?
I have been looking to take on a big challenge in 2017. It seemed that the world conspired in my favor this year such that I could combine what I love to do with an opportunity to bring a positive "can do message" around the world. I love running, travelling, meeting people and supporting them. To do this at a big level required a big thought and since I have always wanted to run around the world, the Six Continents challenge showed itself. From there I set out to plan it and see if it was logistically possible.
Can you describe exactly what the challenge will entail?
Starting in Sydney Australia on April 10, I will run six marathons on six continents in six days,bringing a message around the world that we can do more than we think we can. The trip will go from Sydney, to Singapore, to Johannesburg, to London, to Sao Paolo, and to Los Angeles, concluding there on April 15.
I am keeping it quite simple with a coach airline ticket, a pair of sneakers and a backpack, a few Clif bars, and some local support. Along the way I will run 157 miles and log approximately 40,000 air miles with just an airplane seat for a daily respite. I am not exactly sure what I am going to find, but for sure it will be magical!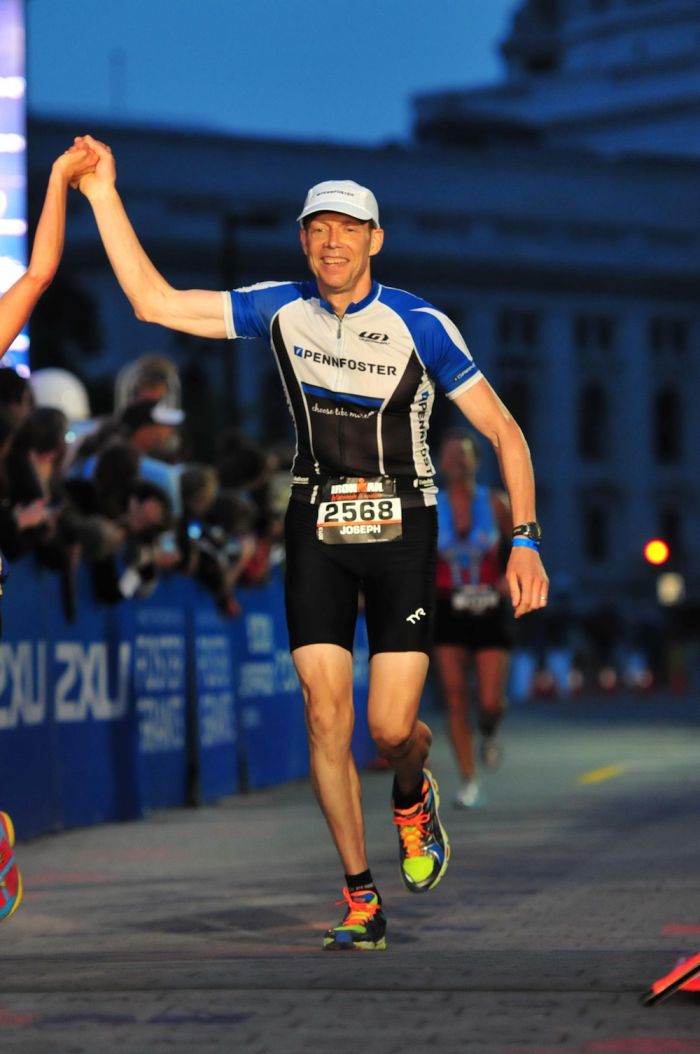 What is your impetus for taking this on?
At the moment, it feels that we need to bring a positive message to the world that we are stronger together. That the world is full of amazing and great people. We need to demonstrate, through our actions, that we can do more than we think we can. We can take on the seemingly impossible and make it happen. We are in control of our lives and we can pave a path in the direction we like. I want to reinforce this message around the world and show that it is possible by taking on a challenge of this magnitude.
How are you training for it?
I run between 10-16 miles a day. I am running a few marathons before the challenge begins, and when I do, I am running big days before and after. I am also flying a lot of red-eye flights and when I get off the plane I run upwards of 13 miles. All of this to simulate the load and strain that I will be putting on my body. I also do work on upper body fitness so that I have a strong body overall with pushups, pullups, and sit-ups every day as well.
What led up to you taking on this challenge?
Each year for the past 15 years I have set out to take on a challenge (or two or three) that pushes the limits of what I have done before. I set the goal and then work towards it. This is just the next natural step in this organic process of doing more every year and dreaming, planning, practicing and doing the seemingly improbable.
What would you like people to take away from this?
That they can do more than they think they can. That there are people out in the world who believe in them and want to support them. That I care deeply about each of us living our own version of a high performance life.
Tell me a bit about your background.
I am an explorer who loves life, who is intently curious. I am an endurance athlete. I am the father of two amazing young women and husband to a wonderful wife. I am an entrepreneur, a risk taker, and a software executive at Aspect Software . I am on the board of The Change Is Me International. I am a blogger and Founder of The High Performance Life. I was born in Vermont, lived in NY, went to school in the Bronx, and set out on a path to do more every year of my life.