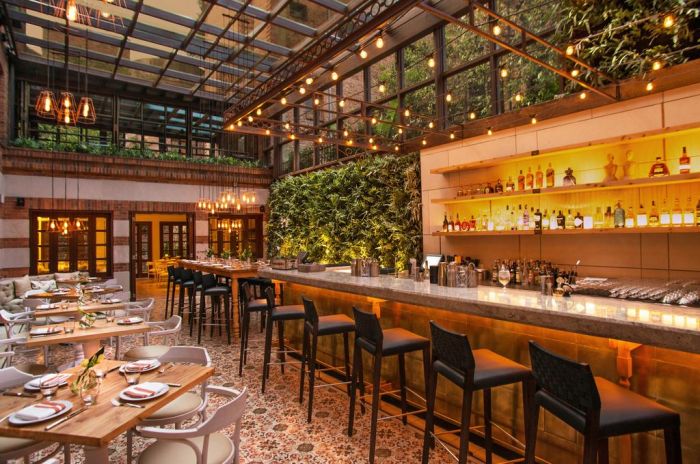 Booking.com
It is no question that Colombia is changing. Once known to have quite the notorious reputation, a different side of Colombia has found itself emerging. With positive initiatives on the horizon, Colombia today finds itself in a much more peaceful and prosperous state. As the reputation of Colombia rebuilds, the country has seen an influx of foreigners within the past year. With tourism on the rise, Colombia is now eager to show the world all that it has to offer. In the capital city of Bogotá, luxury hotels, farm-to-table restaurants, and new trendy spots are what's driving this city into fruition.
To experience the energy and creativity of Bogotá, staying at the Four Seasons is an urban retreat in itself. The property is situated in the popular "Zona T". This prime location allows guests to be just steps away from some of the city's best shopping, nightlife, and cafés. Acting as an oasis from a cosmopolitan city, settling back into an intimate setting after a buzzing day in Bogotá is key. Recognized as one of the city's top modern luxury hotels, one will easily find contemporary elegance sprinkled throughout the property.
Inside, the sensible arrangement of impressive architecture and style is key for any Four Seasons property. Displaying ultra-sleek decor, everything from the sophisticated neutral colors to its custom-tinted wooden floors, make the Fours Seasons, well…the Four Seasons..All 64 rooms boast natural light, filling these chic street-view rooms with ample space to work or play. The modern attention to aesthetics is evident. You'll see it from the hand-knotted carpets that exude the hallways to the luxurious amenities complemented by plush surroundings.
In addition, the Four Seasons Bogotá offers an array of exciting dining options and dishes. At Nemo, guests can find themselves in a social atmosphere where you'll dine on everything from an elegant distillation of Colombian cooking to specialty meats seared over charcoal and freshly caught fish. Handcrafted signature cocktails and an impressive wine list pairs perfectly with each dish offered throughout the property. For a quieter setting, Biblioteca provides a space for a more relaxed setting to enjoy a glass of wine, a leisurely read, or a casual breakfast.
The Four Seasons originally planted its first roots in the upscale North Zone of Bogotá. The historic building that was used for the Four Seasons Casa Medina was first launched on October 15, 2015. The building was originally built by architect Santiago Medina Mejía back in1946. It has since been converted multiple times from apartment buildings to even another hotel in 1988. In the restoration process, the hotel was developed by the local female architect Milena Vargas with designs from Rottet Studio and Four Seasons Home office design team. With hopes in keeping the building's history alive, Vargas used her unique design concept to create that alluring experience of this new Four Seasons Hotel Casa Medina Bogotá.
The property comes with hand-carved doors, stone columns, and an interior full of brickwork and stained-glass windows. Several elements inside were preserved from the demolished convents of San Agustin and Santo Domingo. These old and historic architectural pieces incorporate Colombian historical and cultural moments woven into the atmosphere with a modern-day interpretation.
Dining at inside at the property's restaurant, Castanyoles, brings in a Mediterranean touch where diners experience a plethora of dishes that best portrays an impeccable food scene. Each dish is carefully crafted, using every sense in the process. It best represents that of a sophisticated tapas bar, where the atmosphere easily transports you to some corner of Barcelona. With a touch of modern creativity, the seamless blend of the Spanish influence to the Colombian culture creates a truly fascinating gastronomic experience.
The pinnacles of these two properties define what upscale luxury truly means. From the grand entrance to the hotels to the 5* star services and decadent specialties, the entire scene is invitingly grand. Each nook at the Four Seasons holds it's own distinctive wonder, making it one of most sought-after hotels to stay at in Bogotá. Colombia is bountiful, bold, and beautiful…all with good reason. And just as one would expect nothing else from this iconic brand, The Four Seasons is brilliant, stylish, and absolutely timeless.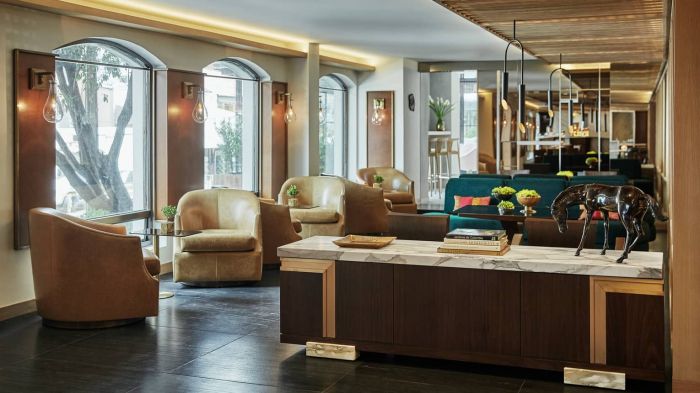 The Four Seasons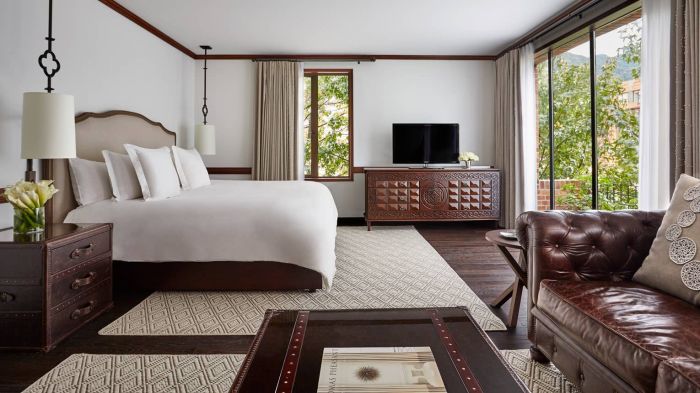 The Four Seasons