P.F. Chang's
P.F. Chang's has launched a new seasonal holiday menu full of delicious dishes showcasing flavors from across Asia. They also have special gift card rewards and extra perks for P.F. Chang's Gold Rewards members.
"This time of year provides numerous occasions for gathering with loved ones over a decadent meal, and our limited-time menu has new selections to complement the festivities," said Art Kilmer, chief operating officer at P.F. Chang's. "Whether you're seeking expert-level catering service for a holiday gathering at home or aiming to give your family a special evening out, P.F. Chang's ensures every festive moment is unforgettable."
The new menu includes flaming filet mignon wontons with a spicy chili sauce lit tableside; chili crab and pork belly fried rice, Oolong Chilean sea bass with a ginger-soy sauce and Chang's apple crunch served with vanilla ice cream.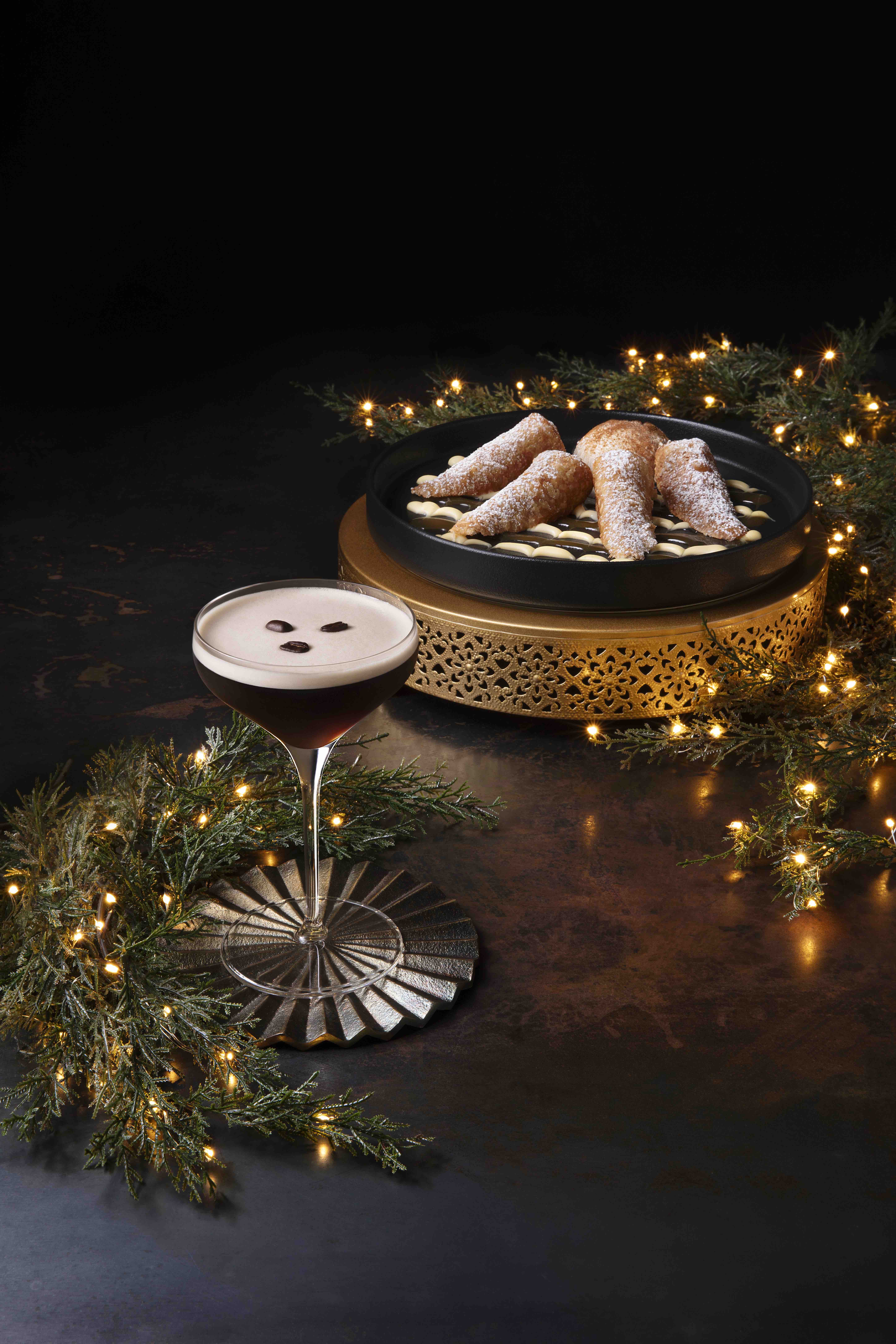 P.F. Chang's
P.F. Chang's is also offering seasonal cocktails, including an espresso martini with Ketel One Vodka, the Good Fortune with Remy Martin VSOP Cognac and sake and their Drink with No Name mocktail with mango, ginger, lime and bitters. The Good Fortune cocktail comes with an accompanying holiday ornament.
We tried most of the above items and all were delicious. We also loved the cocktails.
Holiday Offers
P.F. Chang's Gold Rewards
P.F. Chang's Gold Rewards members have extra reason to celebrate this holiday season with exclusive special offers:
· 11/24 – 11/26 Black Friday Weekend (dine-in only): Rewards members will receive a complimentary Chicken Lettuce Wrap appetizer with a $30 dine-in purchase. Limit one redemption per table, per day.
· 12/1 – 12/12 Twelve Days of Double Points: Rewards members will earn double points on all purchases (excludes gift cards and alcohol).
The P.F. Chang's Gold Rewards program is free to join and allows participating members to earn and redeem points for rewards. To become a P.F. Chang's Gold Rewards member, guests can download the P.F. Chang's mobile app or visit P.F. Chang's Rewards.
Gift Cards
11/27/23 – 1/2/24: Seasonal gift cards are available as the perfect gift for anyone's holiday list. Kicking off on Cyber Monday, guests who make an online gift card purchase valuing $100 or more will receive a $25 bonus card. The special offer applies to physical, or e-gift cards purchased online only at pfchangs.com/gift-cards. Bonus gift cards must be redeemed between Jan. 1 and Feb. 29, 2024.
Locate your nearest P.F. Chang's and enjoy some of their delicious holiday dishes.