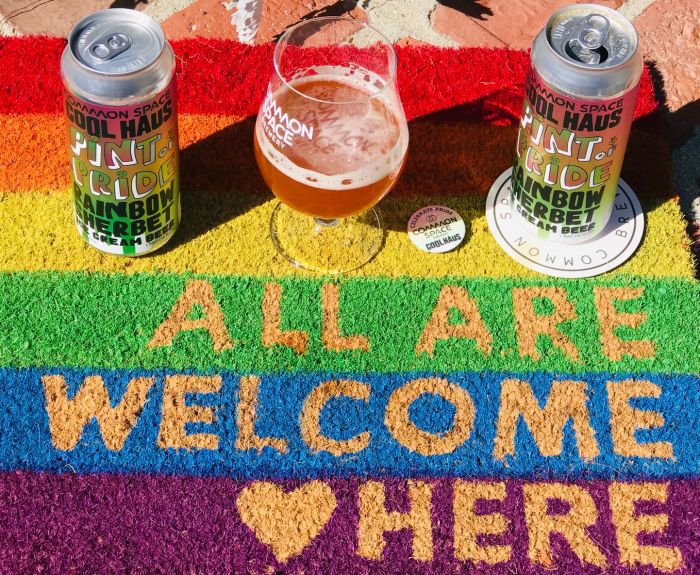 Jill Weinlein
In celebration of Pride Month, an ice cream and frozen dessert brand, Coohaus teamed up with the independent craft brewery Common Space to create Pint of Pride, a 7.0% ABV beer packed with rainbow sherbet flavors.
Pop open a can and pour into a Saison beer glass. This elegant tulip curved shape glass offers space for a great foamy head, capturing and heightening the pleasing bright aroma. Flavor profiles include Madagascar vanilla extract, tangerine, raspberry, lime and pineapple purees. It's tropical, zippy, and fruity to sip this summer by a pool, at a backyard bbq or with friends at a picnic.
The goal of making this unique beer is to donate a portion of the proceeds from the sales of Pint of Pride to the Los Angeles and Orange Center LGBTQ Center. These centers have 800 employees who help provide programs, services, and global advocacy for four categories: Health, Social Services and Housing, Culture and Education, Leadership and Advocacy.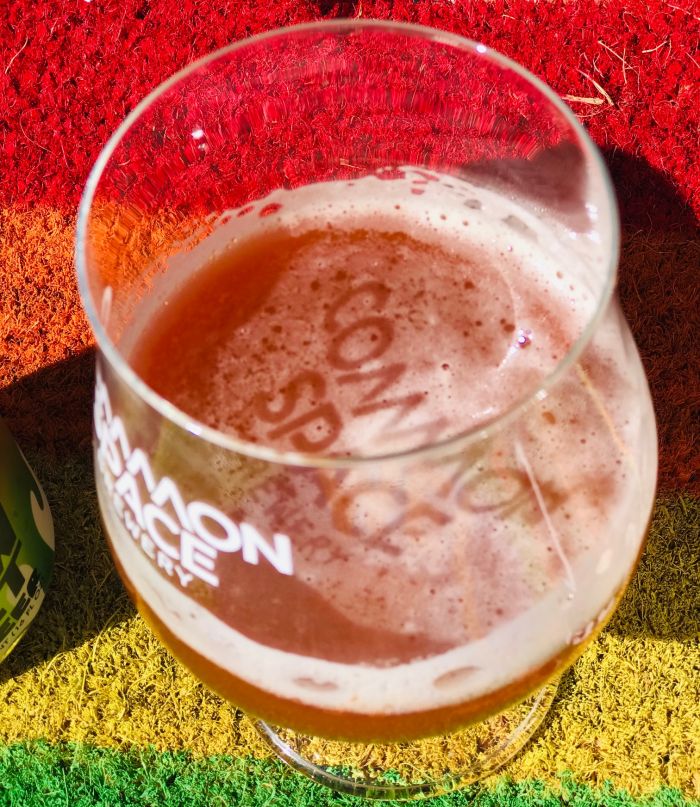 Jill Weinlein
Common Space Brewery was founded in Hawthorne, CA in 2016. Their belief is that we are all more similar than different, and beer has the power to help us all find a common space. The brewery team strongly believes that together we are stronger in the fight for equal human rights. They brew beer to advance equal human rights for all Americans.
This is Coolhaus second collaboration with Common Space Brewery. The iconic ice cream brand is women-founded and LGBTQIA+. Their goal was to make a beer with vibrant sherbet flavors that is as unique as all of the varied and beautiful forms of gender identity and sexual expression we enjoy as human beings.
Visit Common Space Brewery for locations to purchase Pint of Pride and to learn about Coolhaus and the LA LGBTQ Center.