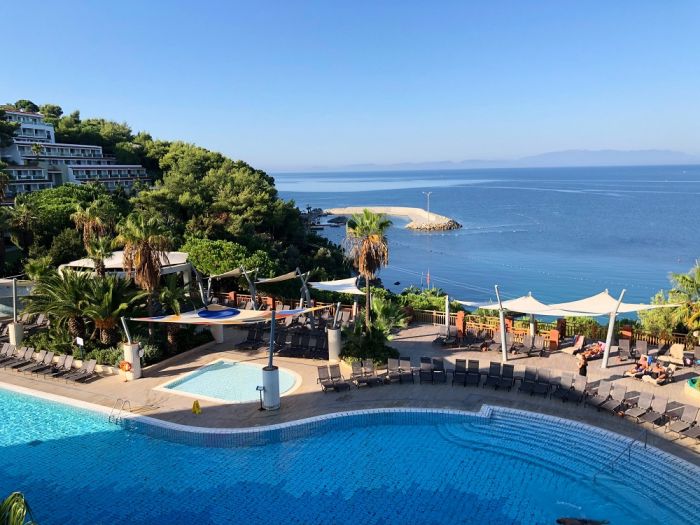 Photo by Bhumil Chheda on Unsplash
Entering into a relationship with someone you love is special along every step of the way. From the first meeting, to every Valentine's Day, to your engagement, and every year of marriage thereafter, these are all memorable days you'll look fondly back upon. You might even want to celebrate the little things like your first kiss and the first time you uttered those three meaningful words to each other. Here are some cool ideas for celebrating (in small to big ways) that your love is alive and growing everyday.

Little Surprises
For celebrating the simpler things, like the first kiss, little surprises are a perfect way to go. Choose a time when they'll least expect it!
Flowers
Yes, this romantic gesture is a no-brainer, but do it right. Choose their favorite flower or their favorite color. Hide a special note inside. Leave them in a spot they won't expect, like the bedside table or by the door when they arrive home from work. Or, have them delivered to their workplace. They'll love showing them off to coworkers so they can see what a thoughtful partner they have. If your partner is a gardener, get them a perennial potted flower like tulips, daffodils, or mums they can plant in the yard that will come back year after year, reminding them of the day you gave it to them as a token of your affection.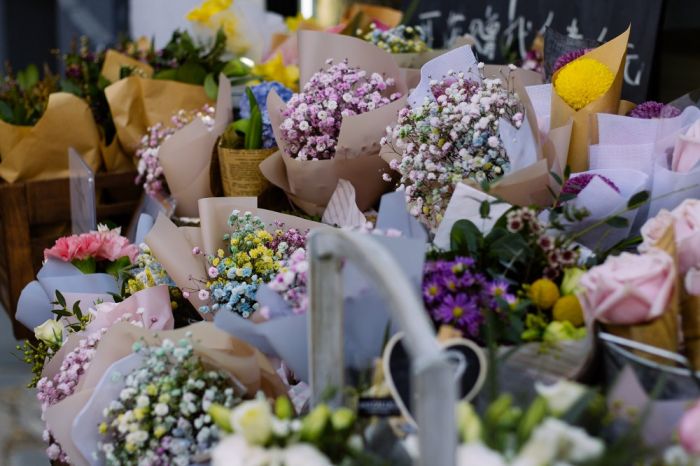 Photo by Wan Chen on Unsplash
Give Them Treats and Declare a Movie Night
As you might have guessed, the classic chocolates would also be on our list. But, you can go a step further and make it a snack pack to accompany a movie you'll both enjoy. Pair those sweet chocolates with some salty treats and turn on the surround sound. Grab something from Redbox or order up a movie on your TV. Make it an all-nighter by binging on a new series from Netflix, Hulu, or Amazon Prime Video.
Dinner at Home
A romantic dinner at home is excellent if you're on a budget, if you want to show off your cooking skills, or if you just want to avoid other people that would be at a restaurant for some extra personal time together. First, choose the meal. Maybe you want to go with their favorite dish or you could give them something new using their favorite proteins and veggies. If you're trying something new, you might want to go to a friend's house and make it as a trial run just to be sure it turns out right for your special night! Next, pair dinner with their favorite adult beverage, whether it's a classy bottle of wine, some bubbly, or a favorite cocktail they order when out at a bar. Lastly, set the mood. Send the kids to Grandma's house for the evening, use low lighting and some candles, and tend to their every need during dinner.
Pull Out All the Shots and Go Big
When it comes to something as momentous as a wedding anniversary, you'll want to leave an impression that they'll always remember. You'll only have so many years together and you're not getting any younger. These are some of the best ways to move them to tears.
Anniversary Jewelry
So you gave her the diamond for your engagement and the matching ring at the wedding. That doesn't mean you're done for the rest of your marriage! If you search the web, you can find a list of wedding anniversary gemstones for every year of your marriage. They range from semi-precious to precious. You can go by that, or just stick with things you know they'll like. A solid choice is diamond stud earrings or a diamond tennis bracelet that will match her engagement ring. Some people also either purchase a new, bigger carat diamond to upgrade the engagement ring with or just purchase a new, larger diamond ring on some of the more momentous wedding anniversaries, like the 10, 25, and 50 year anniversaries.
It's Fancy Restaurant Time
A relationship milestone is a perfect excuse to spend lavishly at an expensive restaurant you would never otherwise waste so much money on. Go ahead, reserve a date night at a fancy steakhouse, a restaurant on the water, or a five star eatery. There are plenty of mid-range options that can also make for a special date night with your honey. Hibachi restaurants offer a little show from the chef along with your meal, or a new Indian restaurant that's recently opened up in town might be just the fresh experience you both need. Or, think outside the box with a mini cruise on the river or ocean. These one to two hour cruises often feature dinner and drinks, and they may have entertainment and sunset times that will really set the mood for a special evening.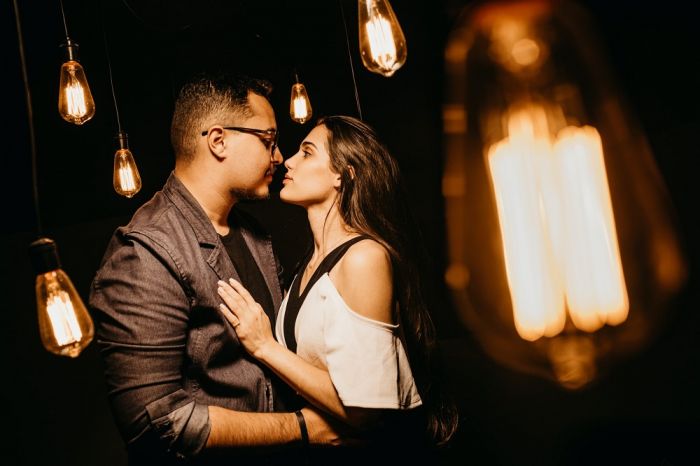 Photo by Jonathan Borba on Unsplash
Book a Trip
Steer clear from the same old grind and book a getaway trip with your loved one. Maybe it's to a place you both know and love, or maybe you want to visit someplace new and exciting. You can surprise them and announce it early so they have weeks to anticipate and prepare, or plan the trip together so you're both on the same page. Either way, it'll be a fun experience you can both enjoy and make some new memories. Think about throwing in some cute new clothes as a bonus gift to prepare for the trip. Going skiing at a winter wonderland escape? Get them a new hat, glove, and scarf set. Going to a beachside resort? She'll need a new sun dress and sun hat.
Keeping your relationship alive takes effort. When you have kids, it can get even harder to get that needed alone time together. Don't let relationship milestones slip away without celebration. Make it special, even if it's only with nice little surprises.