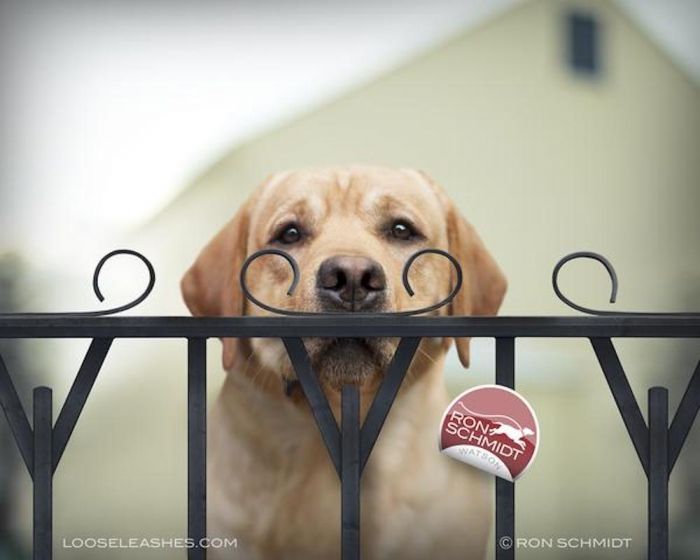 Ron Schmidt
Ron Schmidt understands that all animals have a unique personality, just like their human companions. This special insight is what sets his dog photography apart from those that do typical pet portraits. He captures the personality and insight of each dog, with the help of his wife, Amy. The resulting photoshoots aren't easy and require plenty of patience and outside-the-box thinking from the couple, but capture moments and memories that might otherwise go undocumented. Ron has come a long way since he got his first camera as a kid, continuing to art school and becoming celebrated for his unique approach to dog photography that results in bespoke images capturing the essence of man's best friend. Ron tells JustLuxe how he found his calling and about the exclusive images that can be found in books and materials, in collaboration with some of the world's most notable brands.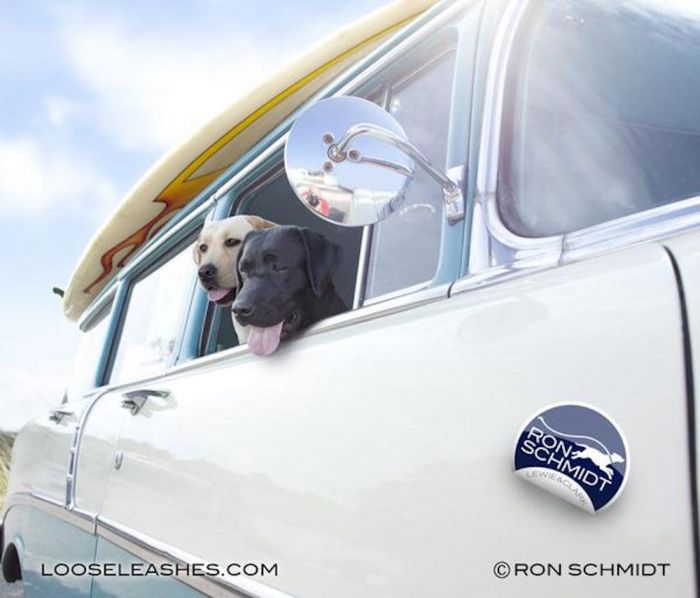 How did your career in photography begin? Do you have formal training in art or photography?
I have been taking pictures since I was 9 years old. My Uncle Russ gave me an old used camera for Christmas and I took pictures of everything, including my dog Niki. I remained interested in photography through high school and received a degree in Fine Art/Photography from a college in California. From there, I went to NYC, working as Photo Assistant for many well-known celebrity photographers. While working around models and actors was exciting, it really wasn't where I saw myself going so I started my own commercial studio and haven't looked back since.
Was there a specific moment or project that made you decide to make photography your profession?
No specific moment. I've always been a visual person – since the day I was born. There's been no other choice for me but to follow that path. I'd make a terrible accountant!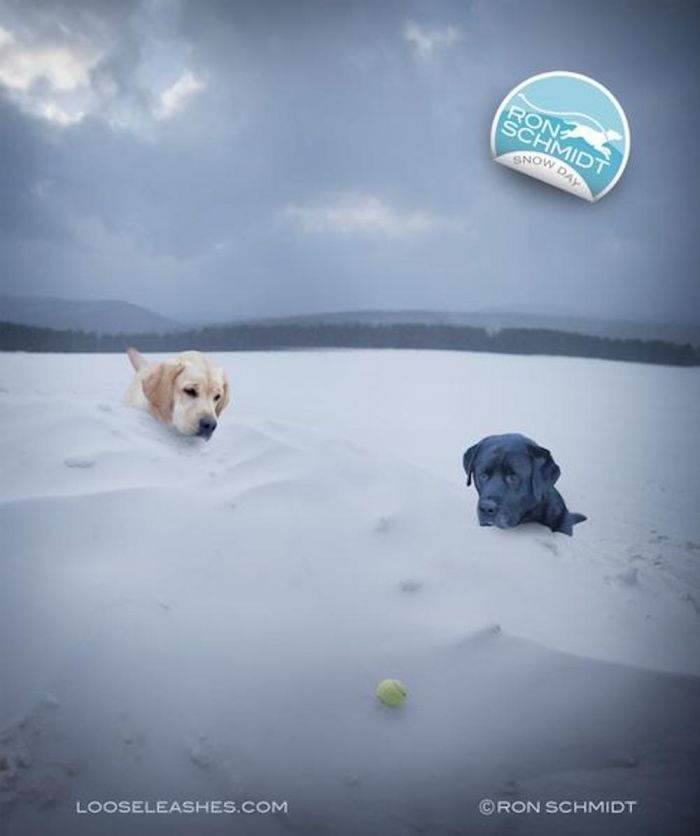 When and how did you begin directing your talents towards dogs?
Several years back, I decided to use an image featuring my yellow lab for a holiday card for my commercial clients. The image was of my dog, Indy, in the woods, with an axe in her mouth and a small pine tree on her back. I received phenomenal feedback from my clients and thought that I maybe was on to something. With that, I started creating more images with dogs and now focus most of my time in this niche.
Have you always been an animal lover? Do you feel your work is a combination of passions?
Yes, I've always loved animals. If it were up to me, I'd have 10 dogs and some farm animals but I don't think my wife would go for that. Absolutely. I feel so lucky to be able to do what I love (taking pictures) and working with dogs.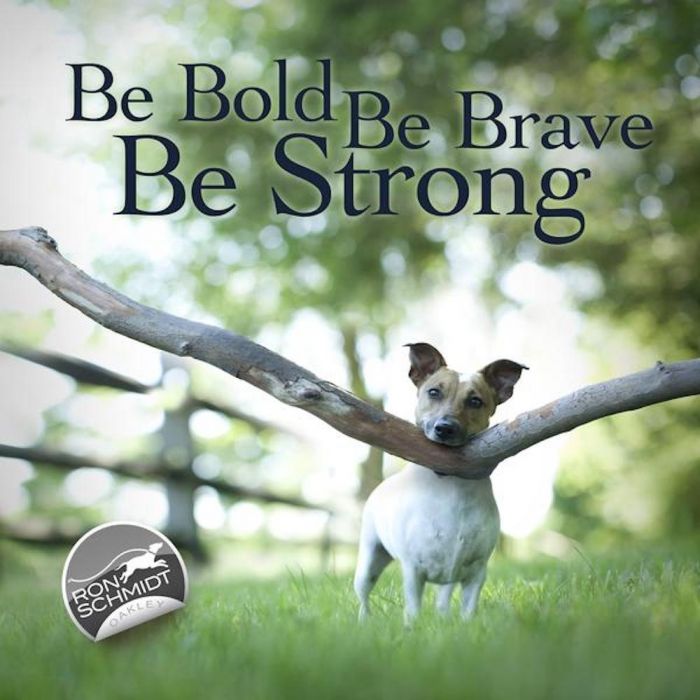 What are some of the challenges of working with dogs? What have you learned while doing this over the years?
What's really challenging is capturing that perfect moment. With people, it's easier because you can ask them to tilt their head or give you a certain expression. With a dog, you have to pull out all of the stops to get what you need, from treats to crazy noises. I may take between 500-1000 pictures at a photo shoot just to get one good expression - so I've learned that patience pays off. Another challenge is more on my wife's end. She handles many of the dogs for my shoots and it turns out that she is allergic to almost every dog we have model for us! Thank goodness for long sleeves and Claritin.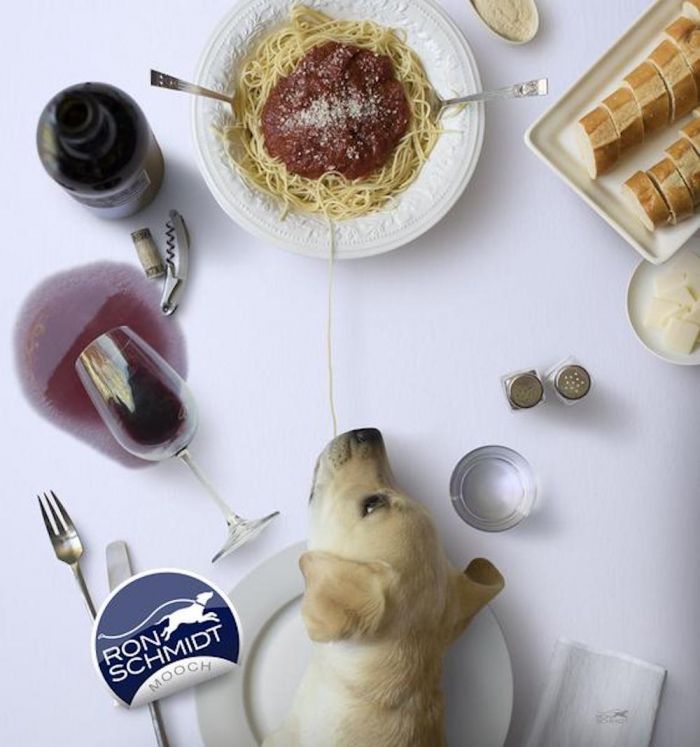 Can you tell us about Loose Leashes?
Loose Leashes is my dog-based photography brand that my wife, Amy, and I launched about fourteen years ago. In the beginning, I had created about 16 dog images. We decided to invest almost all of our money to get a booth at the Licensing Expo in NYC. At that show, we were fortunate to meet companies that included Hallmark, Random House and Sellers Publishing, who wanted to use my images on cards, calendars and children's books. We developed strong relationships with these companies and are proud to say that we still work with all of them today. In addition to licensing, we sell all of my work directly on our website, www.looseleashes.com.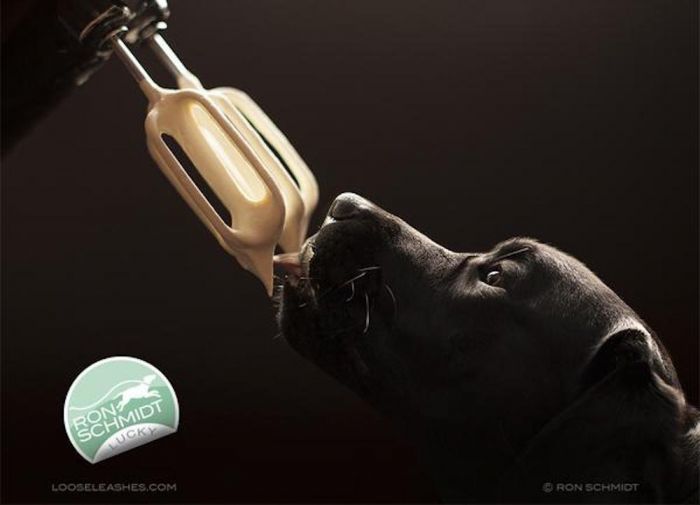 There is definitely a focus of scene and character in your photography. Can you tell us about your artistic process? Artistic goals?
Yes – it's important that each of my pictures tell a story. That story may be different for each person that views one of my pictures, but it is content to pull from the image. We also name each of the dogs, which adds another dimension to my photos.
Every image I create starts with a sketch. I get my inspiration from things around me – from a unique prop, I find to something more ethereal – like a human moment that I want to reflect through a dog's point of view. I aim for realistic images that have a timeless, vintage quality so not every sketch I come up with becomes an image. For every 10 sketches, there may be one that will move to the next step.
Once I have a concept that I think will work, I begin the process of location scouting, sourcing or building props and casting the right dog. Sometimes I shoot the image as seen. Other times, I need to shoot many different elements separately to pull together in post-production to get the final image.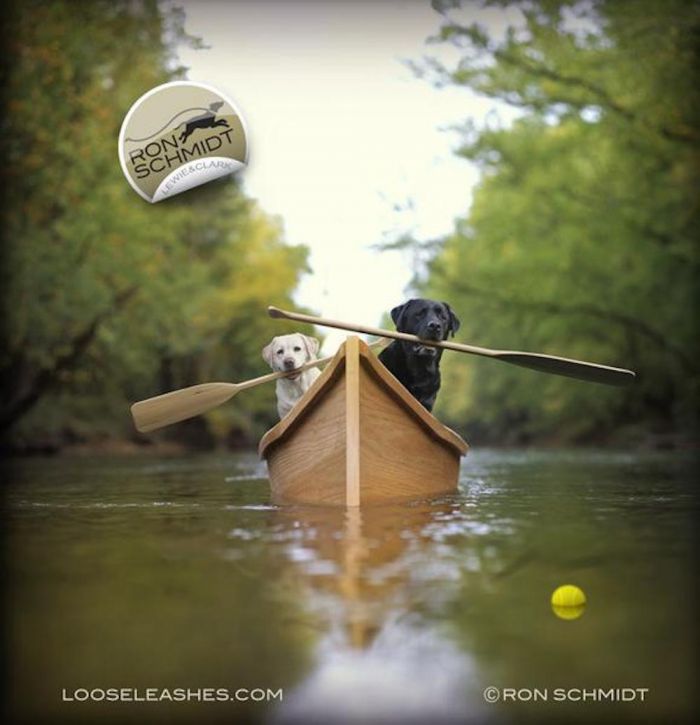 What do you want viewers to feel when looking at your work?
I want viewers to connect with my work. My images differ from other dog/animal photographs. They are not portraits of dogs - they are stories of dogs and people who love dogs connect with that.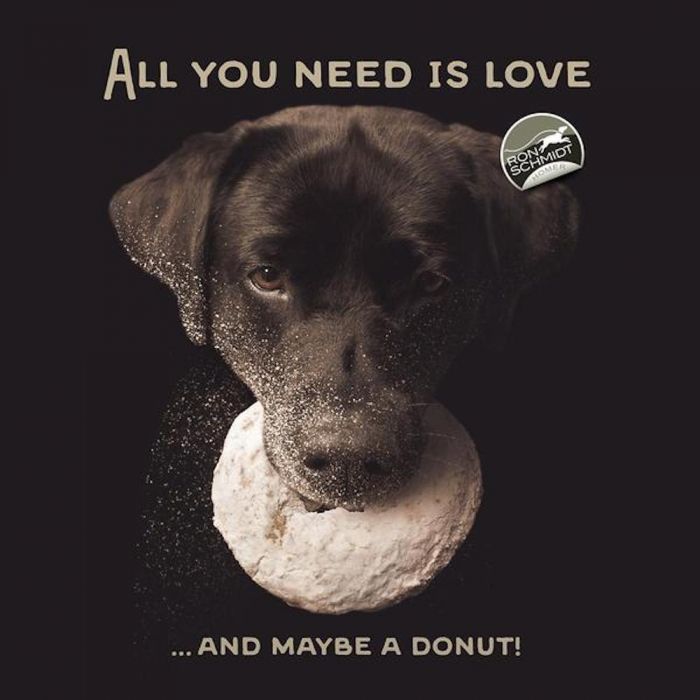 Where do you find the dogs that you photograph? Is there a subject choosing process?
We typically "hire" dogs to model for us. Once I have my concept sketched and we're ready to shoot, Amy starts reaching out to local breeders to see if they have what we need. If we come up short, we post a casting call on our Facebook page, where fans can IM us a picture of their pup for consideration for a particular shoot. We've found some great models this way!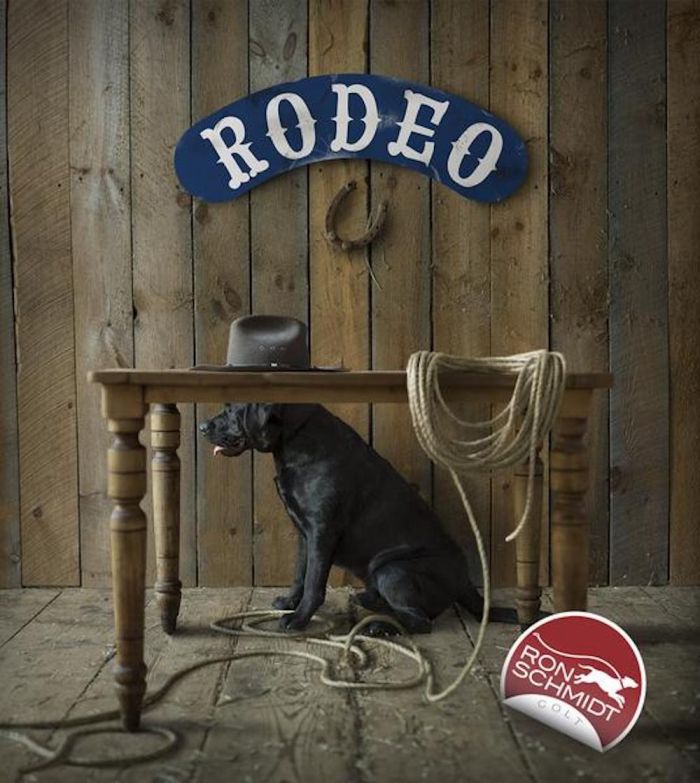 Are you working on any new projects?
Yes, we always have several balls in the air. We recently signed with Art Brand Studios, a licensing agency that will handle the licensing of my images worldwide. We are currently working on a line of canvases with quotes that Amy writes for my images and we're excited to see how this line will grow. Additionally, we are in the beginning stages of launching a new brand named Lewie & Clark, based on a line of images I created featuring a yellow lab and a black lab. Our hope is to expand this new brand into offerings for products and licensing.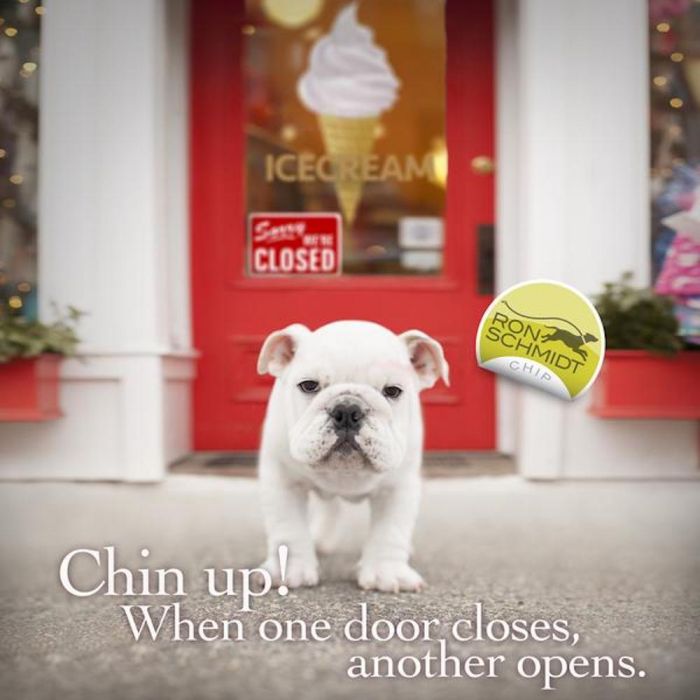 Where can people find your work?
All of my work can be found on my site, www.looseleashes.com, where we sell prints, canvases and books. My images can also be found on products such as greeting cards, calendars, wall décor and children's books being sold by recognized retailers such as LL Bean, Staples, Barnes & Noble, Scholastic Book Club and The US Post Office just to name a few. Our brand continues to grow each year with the addition of new images and new licensees in territories that include the UK, South Africa, Japan, Germany, Austria and the Netherlands.