Photo Credit: Shutterstock
Discover the Wonders of Denver from Behind the Wheel
Welcome to Denver, Colorado, the "Mile High City" nestled at the foothills of the Rocky Mountains. With its breathtaking landscapes, world-class outdoor recreation, and vibrant culture, Denver is an adventurer's paradise. And what better way to explore this beautiful region than by car? If you don't have a vehicle or prefer a guided tour, consider hiring a car service to ensure a comfortable and unforgettable journey.
Mount Evans Scenic Byway: Soaring to New Heights
Start your engine and prepare to ascend Mount Evans, the highest paved road in North America. You might think that a journey to the peak of a 14,000-foot mountain would be a challenging endeavor, but not when cruising along the Mount Evans Scenic Byway. This 28-mile stretch of road takes you through picturesque alpine landscapes, offering panoramic views of the surrounding peaks, wildflower meadows, and clear mountain lakes. Along the way, you'll have the opportunity to spot wildlife such as bighorn sheep, mountain goats, and marmots. Make sure to pack your camera and prepare for an unforgettable drive to the summit.
Trail Ridge Road: A Journey Through the Roof of the Rockies
Next on our list is Trail Ridge Road, a must-see destination for anyone visiting Denver. Spanning 48 miles through Rocky Mountain National Park, this route can seem intimidating due to its length and high elevation. Fear not! Trail Ridge Road is well-maintained and offers multiple pull-offs, allowing you to savor the experience at your own pace. The drive takes you through diverse ecosystems, from verdant forests to alpine tundra, offering unparalleled views of the Continental Divide and the Rocky Mountains. Ensure you have plenty of time to stop, explore, and soak in the majestic beauty of this incredible drive.
Pikes Peak Highway: A Drive That Reaches for the Stars

The third scenic drive in our exploration of Denver's natural beauty is the Pikes Peak Highway. The 19-mile drive to the summit of Pikes Peak, one of Colorado's most famous fourteeners, may seem daunting, but with plenty of places to stop and take in the views, it's an enjoyable adventure. As you climb 6,715 feet in elevation, you'll experience sweeping vistas of the surrounding landscape, including aspen groves, dense forests, and the expansive Great Plains. At the summit, you'll be rewarded with 360-degree views and a sense of accomplishment that only comes from reaching the top of a 14,115-foot peak. Plan your drive for a clear day and prepare to be awestruck by the grandeur of Pikes Peak.
Golden Gate Canyon State Park: Uncover a Gold Mine of Scenic Beauty
Next on our list is Golden Gate Canyon State Park, a haven for nature lovers and outdoor enthusiasts alike. Just a short drive from Denver, some may overlook this state park in favor of more famous locations. However, Golden Gate Canyon State Park boasts over 12,000 acres of lush forests, meadows, and rocky peaks, making it an ideal destination for a scenic drive. The park offers a wealth of recreational opportunities, including hiking, fishing, and picnicking, as well as the chance to observe diverse wildlife such as elk, black bears, and various bird species. Don't hesitate to explore this hidden gem; pack a lunch, grab your hiking boots, and prepare for a day of adventure and discovery.
Independence Pass: A Drive Through Colorado's Rich History
For a unique blend of natural beauty and history, make your way to Independence Pass, a scenic mountain pass that traverses the Continental Divide. Some travelers might be hesitant to explore this lesser-known route, which is only open seasonally due to its high elevation and potential for heavy snowfall. However, those who venture along this 32-mile stretch of road will be rewarded with spectacular views of the surrounding mountains, as well as a glimpse into Colorado's mining past. The pass features numerous historic sites, including the remains of the once-thriving mining town of Independence. Additionally, the drive offers access to hiking trails, scenic overlooks, and unparalleled views of the Rocky Mountains. Plan your trip during the warmer months, and immerse yourself in the fascinating history and breathtaking landscapes of Independence Pass.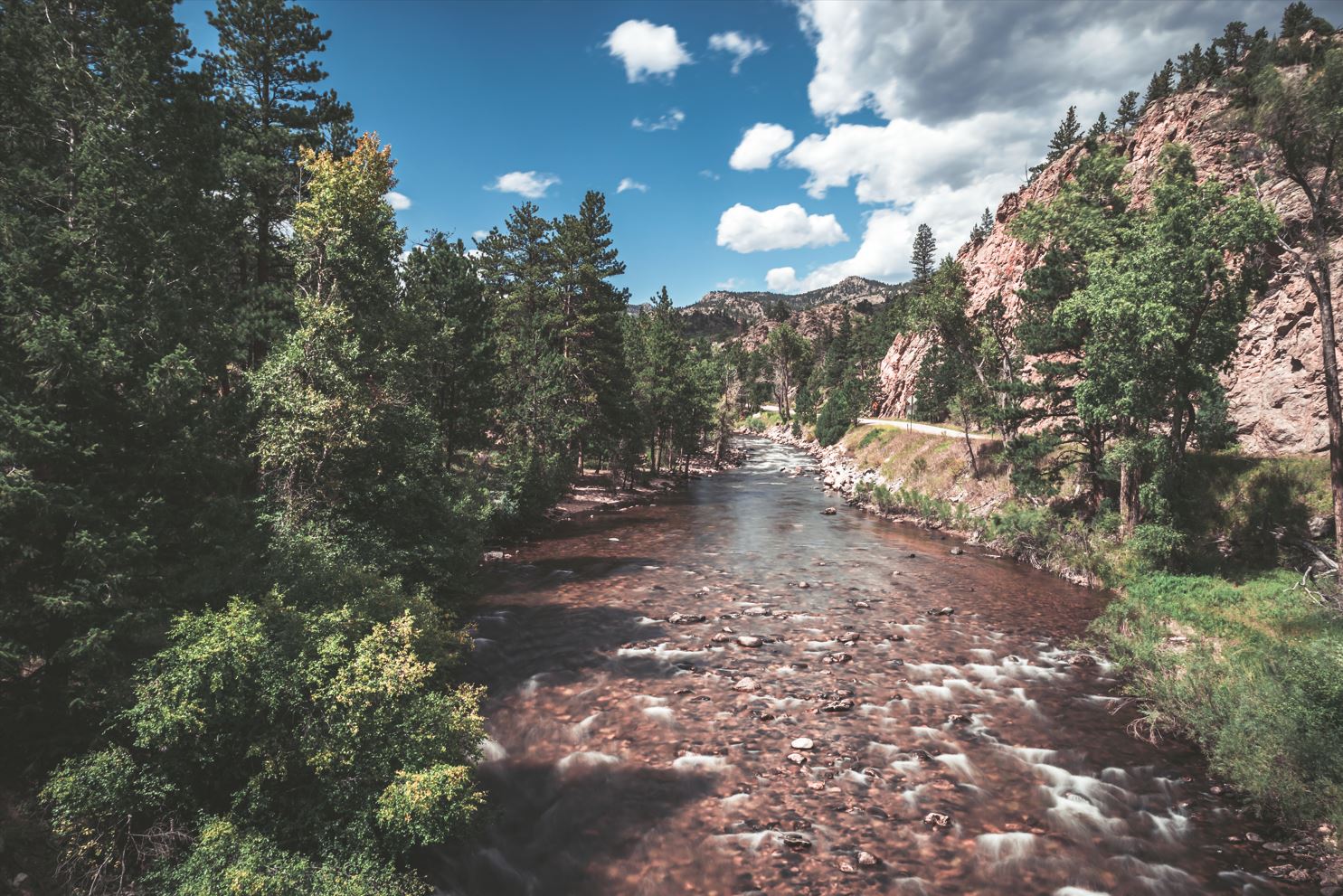 Cache la Poudre-North Park Scenic Byway: A River Runs Through It
The Cache la Poudre-North Park Scenic Byway offers a serene escape into the heart of Colorado's natural beauty. With many scenic drives, some might overlook this stunning route that winds along the Cache la Poudre River. This 101-mile byway takes you on a journey through the Poudre Canyon, offering access to the Roosevelt National Forest and State Forest State Park, as well as the Cache la Poudre River, a designated Wild and Scenic River. This drive is perfect for those seeking tranquility and an opportunity to connect with nature. The route offers plenty of chances to fish, hike, and even spot moose in their natural habitat. Take the time to venture off the beaten path and experience the serene beauty of the Cache la Poudre-North Park Scenic Byway.
Guanella Pass: A Scenic Drive to Remember
Our final recommended route is the Guanella Pass, a 22-mile scenic drive connecting Georgetown and Grant. This mountain pass may not be as well known as some of the others on our list, but it's a hidden gem that offers a more intimate experience with Denver's natural beauty. As you drive along the Guanella Pass, you'll be treated to stunning views of Mount Bierstadt and Mount Evans, as well as the opportunity to explore the historic town of Georgetown. The pass takes you through dense forests, lush meadows, and even a high alpine tundra. Along the way, you'll encounter an abundance of wildflowers, as well as opportunities to spot wildlife like deer, elk, and even moose. Whether you're a seasoned hiker or just looking for a leisurely drive, Guanella Pass has something for everyone. Be sure to stop at one of the many trailheads or picnic areas to immerse yourself in this unique and captivating landscape.
Experience Denver's Natural Beauty with a Reliable Car Service
Now that you have a taste of what Denver's scenic drives have to offer, you'll want to ensure you have the perfect vehicle to navigate these picturesque routes. Booking a Denver car service guarantees a stress-free and enjoyable experience, allowing you to focus on the natural beauty around you.
With a reliable car service, you'll have access to knowledgeable chauffeurs who can offer insights into the area's history and wildlife, as well as ensure your safety on these winding mountain roads. Plus, you can choose from a variety of luxury vehicles to make your journey as comfortable as possible.
Don't miss out on the chance to explore Denver's stunning landscapes at your own pace. Book a car service today and embark on a memorable adventure through the Mile High City's breathtaking natural beauty.