Ive Meermans (Scoot & Ride)
Speedy, small, and fun to ride, scooters are a wildly popular mode of transport for adults and kids alike – and for toddlers they are a dream toy, allowing little ones to burn off lots of energy, whilst also moving with the speed and autonomy they yearn for.
Parents adore them too because they'll occupy a child for hours, build psychomotor skills including coordination and balance, and cut journey times, without the need to resort to a pushchair. Little wonder that scooters are consistently one of the most requested and purchased toys of the year.
The market for scooters has mushroomed over the past few years, and the commensurate proliferation of different models can be a bit bewildering. As a parent, confronted with numerous different brands, it can be difficult to know which brand to go for. There are dozens of scooters available at a wide range of price points, but choosing the right one for your toddler is crucial. Even a two-year-old can pick up some serious speed, so you should look for a scooter that's safe, secure and durable – and that's built to last so they can keep enjoying it as they grow. It is worth thinking about the materials, the steering and the brake – all of these design aspects will affect how smooth the scooter feels, and how well it takes corners. I'd also argue that it's vital to check the weight of a scooter, and to ensure it's compactable for transport and storage.
If you're not sure if your toddler will take to scootering (and not all of them do), it can be tempting to start off with a cheaper model. However, having road tested a wide selection with my two-year-old daughter, at a range of price brackets, I'd advise against this. The cheapest scooters for kids tended to be clunky, rickety and heavy – which you'll seriously regret when you're lugging it home with your toddler on the other arm.
I thought I had done my due diligence before I bought my elder daughter's first scooter, but I was disappointed when the handlebar height adjuster broke after just six months. I began to research scooters afresh, and came across Scoot & Ride, an innovative scooter company based in Austria, and favored by celebrities such as Tamara Ecclestone, whose daughter Sophia rides a Highwaykick 3 LED. The company, established in 2010, is proud of its heritage and produces scooters that are stringently tested to international safety standards in the more than 55countries in which the products are available. The company is underpinned by a high standard of corporate social responsibility; for example, it utilizes materials only from certified suppliers and avoids using PVC.
Care for the environment is another pillar buttressing Scoot & Ride's philosophy. The company's founders believe that products with a long service-life pose the least harm to the environment. The 2-in-1 concept, along with the use of the best materials available, and ease of repairability, means that the products are more environmentally friendly. The company also strives to use recycled materials, where possible. In 2019, for instance, the company's trade fair freebies were largely made from recycled materials. In addition, supply chains have been optimized, and the company overhauled its overseas packaging – doubling the number of units that could be contained, and optimizing all carton sizes to reduce CO2. The company's goal is to create even more direct shipping of goods and reduce transport routes.
I tried out two models for my kids – the Highwaykick 1, for my toddler, and the Highwaykick 3 LED, for my four-year-old. Whilst both models have different features, they share some similarities – such as a lightweight frame; streamlined, anti-slip footplate; and the handlebar, which is fully adjustable to ensure it's the perfect height, and removable, meaning it neatly packs into a car boot or rucksack.
HIGHWAYKICK 1
The Highwaykick 1 is ideal for children aged between 1 and 5 years. Thanks to its stability, 2 front wheels and 1 rear wheel, the product allows even the youngest children to move, sitting safety and comfortably. The ride-on mode features a wheel lock, which gives a stable ride at first, whilst the child becomes accustomed to the ride-on. Once the child is happy, the wheels can be unlocked, enabling the child to learn how to use their weight to change direction. It is also the first 2in1 scooter/scooter with seat in the world that can be modified incrementally without the use of tools – including the seat height. Furthermore, it has the lowest seat height of all kickboards available on the market, so even very young toddlers can enjoy riding it.
One of the standout features of the Highwaykick 1 for me, as an ultra-safety conscious mother, is the safety pad, which provides rollover protection. Having witnessed my elder daughter take a tumble headfirst over the handles of her previous scooter (fortunately whilst wearing a helmet!), I was delighted to see this innovation.
Age: 1 – 5 years
Height: 82 – 118 cm
Seat height: 22.5 – 29cm adjustable
Tbar: 57 – 64cm adjustable
Max. Loading: 50kg on deck / 20kg on seat
HIGHWAYKICK 3 LED
The Highwaykick 3 LED is perfect for children aged 3 to 6 years. It is available in a range of alluring hues, and features luminous LED wheels as standard. It also ensures maximum stability by means of two front wheels and a rear wheel, plus the safety pad to minimize the risk of tipping over, for added peace of mind. The Highwaykick 3 LED is light and therefore very portable, and also has a foldable handlebar, enhancing the handling and allowing easy storage of the scooter.
Age: 3 - 6 years
Height: 96 – 130cm
Tbar: 62 - 82cm adjustable
Max. Load: 50kg on deck
Of all the scooter models I have road-tested with my daughters, Scoot & Ride's products simply offer the smoothest, safest ride, thanks in large part to the high quality bearings that are used. My novice younger daughter was able to glide over kerbs and little bumps in the pavement, and attempt gentle corners without flying off her Highwaykick 1.
Scoot & Ride's 'lean to steer' design – where the user leans their body to turn, rather than turning the handlebars – seems to come quite naturally to children after a bit of practice, and it ultimately makes for an easier, more secure scoot.
Price wise, they are at the top of the range, but every parent I spoke to who owns one feels it was worth it because with a bit of care, they'll last for years. This is thanks to the high quality materials and the fact all the parts are replaceable, meaning they can often be handed down to younger siblings when the time comes. Moreover, both models have a higher upper weight limit of 50kg, meaning kids can keep riding it for longer – just notch up the handlebar as they grow.
Many other cheaper scooters on the market are clearly modelled on the Scoot & Ride, but none have the full set of features that it offers, such as the safety pad. For the best quality, design, and longevity, and greatest investment in your child's safety and enjoyment, I would recommend Scoot & Ride's products unreservedly.
For further information, and to purchase, please visit: https://www.scootandride.at/?lang=en
You Might Also Like:
Camilo Doumat On Why It Is Essential To Share Your Knowledge With The New Generation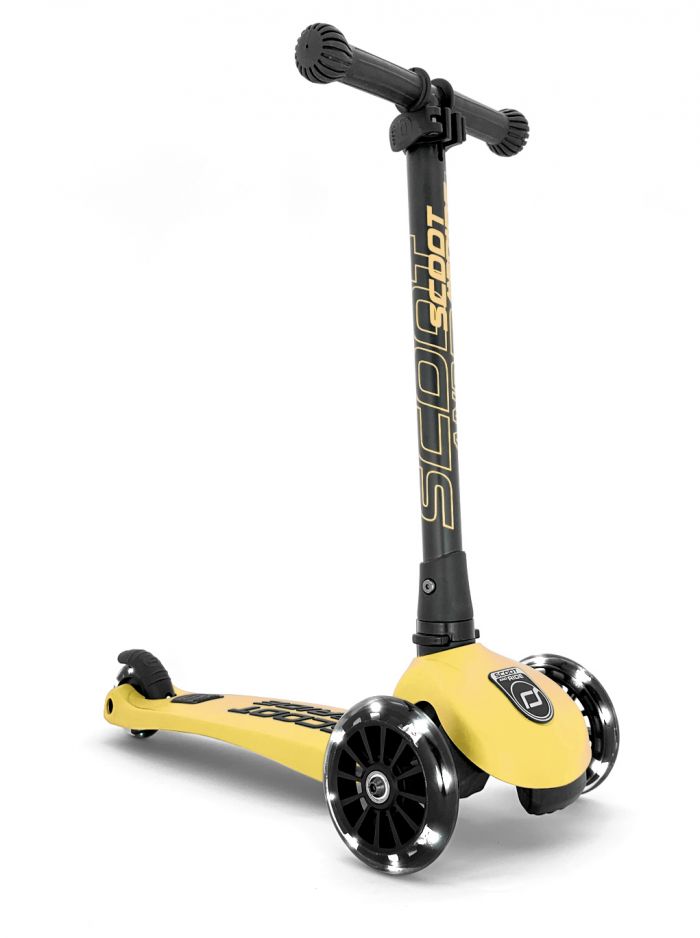 Ive Meermans (Scoot & Ride)
The Highwaykick 3 LED in Lemon.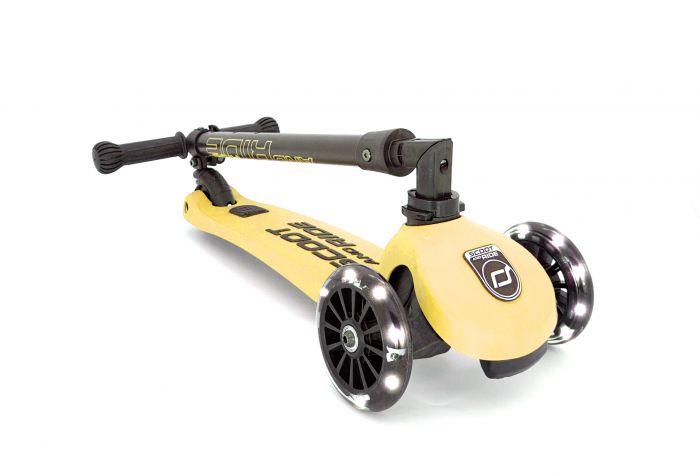 Ive Meermans (Scoot & Ride)
The Highwaykick 3 LED in Lemon, folded.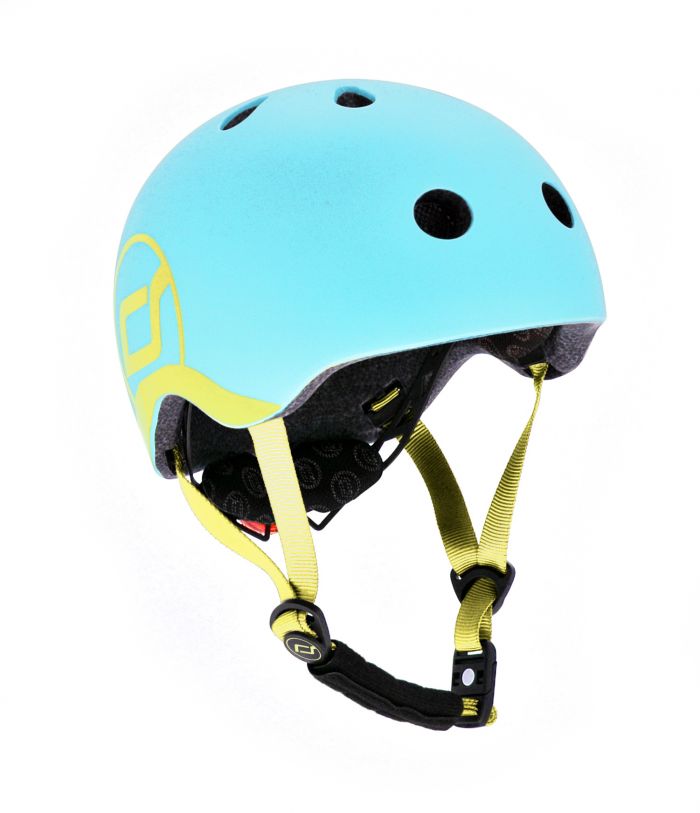 Ive Meermans (Scoot & Ride)
Baby Helmet in Blueberry.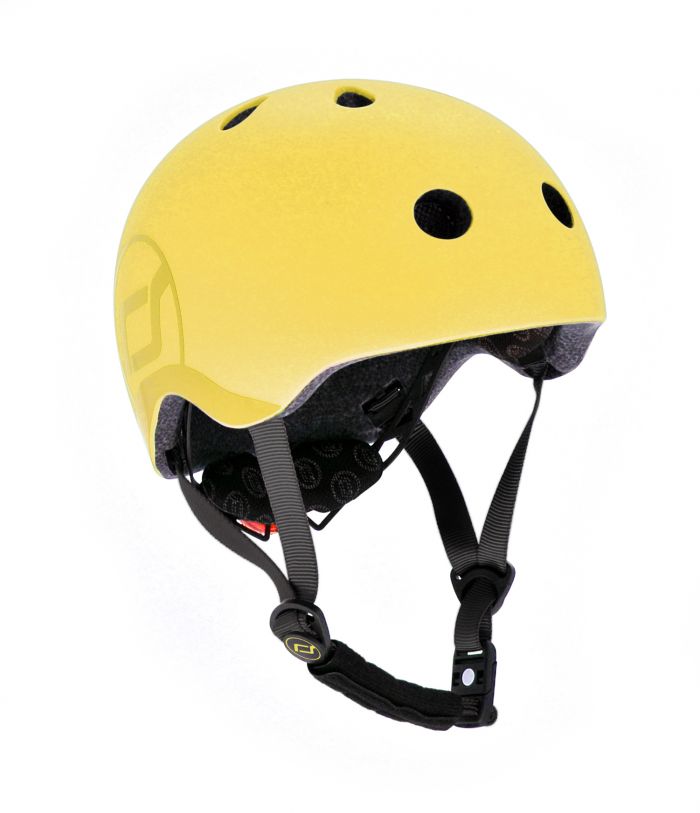 Ive Meermans (Scoot & Ride)
Kids Helmet in Lemon.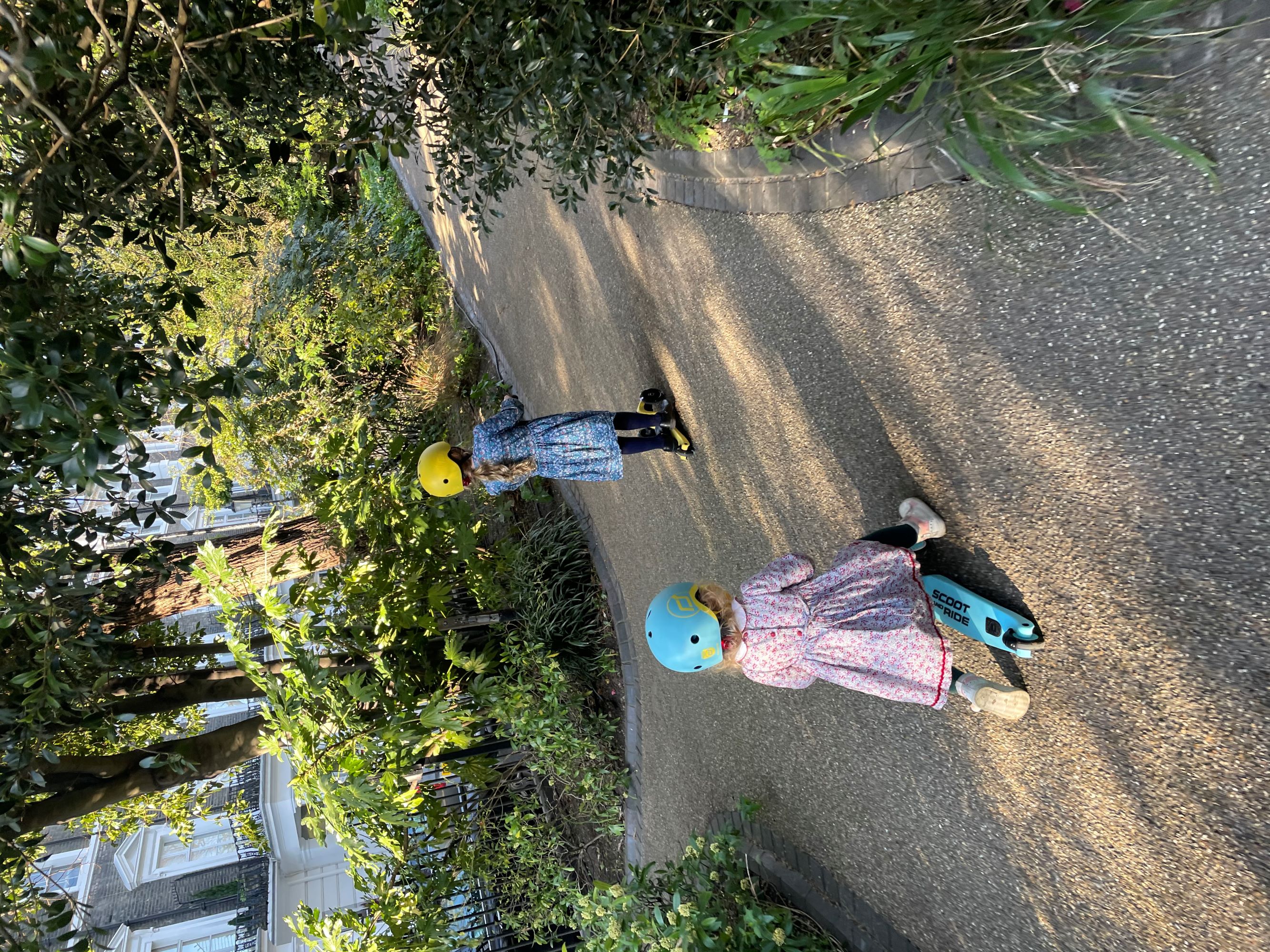 Elisabeth Rushton