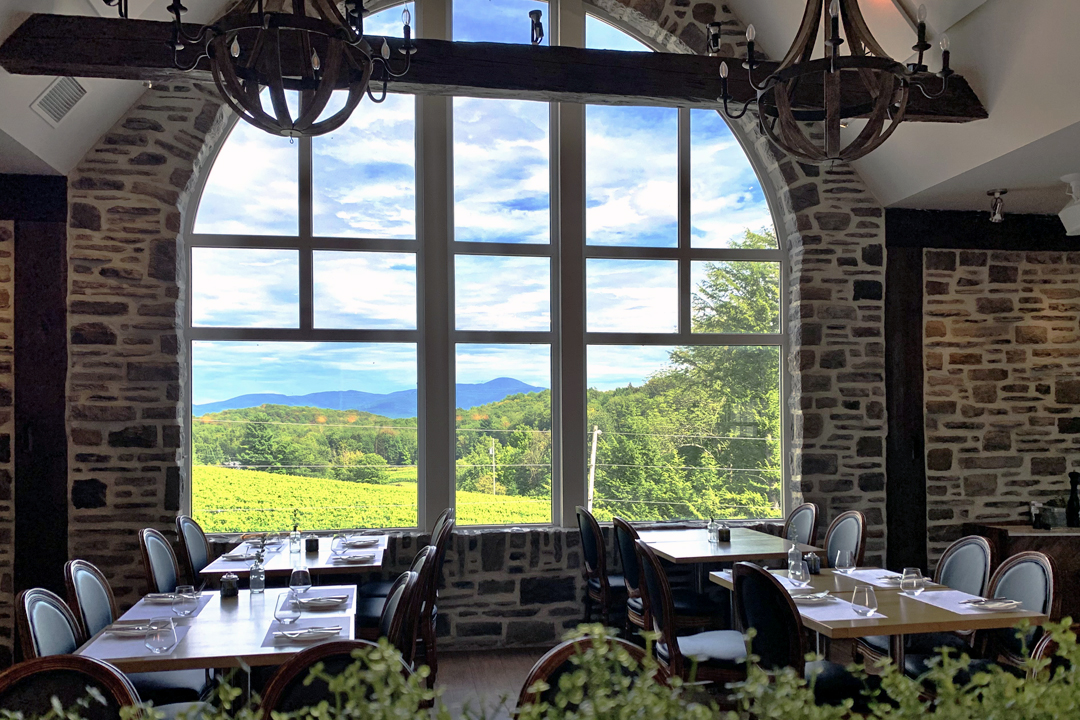 Linda Fasteson
A real vacation is relaxing and rejuvenating. It takes us worlds away from everyday concerns and leaves us feeling better than when we left.
Continental flair
Canada's Eastern Townships, with its charming towns and villages, scenic driving and cycling trails, vineyards and holiday resorts and spas, is just the place for this kind of vacation. It is easily accessible, in the southeastern part of Québec, just over the borders of New Hampshire, Vermont and Southern Maine.
It was featured in the New York Times list of 52 Places to Go in 2023 and described as "Canadian New England with a French Style." Although the province is bilingual, French, the official language, infuses the culture, cuisine, history, and customs with a European flair and joie de vivre, a zest for living well.
Bilingual appeal
There's a decidedly British influence here, as well. Loyalists were granted land that was divided into British-style townships, hence the name. Wealthy American Southerners who wanted to bypass Yankee territory after the Civil War came here to escape the summer heat and built impressive homes.
Together they created a rich architectural heritage and charming villages now known for their farm-to-table cuisine, sports activities, art galleries, theaters, and boutiques.
Exceptional cuisine
Locally popular cafés du village offer good food and opportunities to mingle with local people. Resort hotels and outstanding restaurants offer exquisitely presented gourmet cuisine. The Eastern Townships is also home to Canada's top-ranked wellness retreat, which is also rated #1 for in the world for wellness and health in culinary travel.
Luxury for less
To add to the allure, with the favorable exchange rate it costs less to splurge on the best.
Spa Eastman: the art of living
Spa Eastman is an all-inclusive gourmet heath and wellness haven. It is based on six pillars of wellness— nature, aesthetically pleasing wholesome meals, physical activity, oxygen workshops, gentle self-care and education. World Spa Awards named Spa Eastman the Best Wellness Retreat 2022 in Canada.
Jocelyna Dubuc is president and founder of Spa Eastman, the first destination spa in Canada, and is a leader in promoting healthy vacations in Quebec. The Ministry of Tourism awarded her the Grand Bâtisseur (Great Builder) 2022 prize for her visionary leadership role in the province.
Spa Eastman continues to expand with more eco-friendly pavilions. It received the Clévert Ecological Rating System 4 Green Keys for responsible and sustainable development.
The unique guest rooms and seven pavilions are part of a 326 acre compound. With nearly ten miles of trails and impressive views of Mount Orford, a stay is an immersion in the healing powers of natural surroundings.
Discover the power of thermotherapy. Experience the benefits of the infrared and Finnish saunas, hammam, Kneipp circuit of polar baths, indoor and outdoor pools and igloo shower.
Retreats focus on both the mind and body. They are led by a comprehensive range of professionals who offer guidance in defining and meeting personal goals for a healthier lifestyle. Learn to make simple effective changes in habits and activities to create better balance, increase energy level and improve physical and mental well-being.
Eight or more activities and conferences on topics like fitness, weight loss, stress management, nutrition, and renewal are offered daily. Massage therapy and aesthetic care are also offered.
La Cuisine Tonique
Jocelyna Dubuc discovered the medicinal healing properties of food on her own health. She has devoted her life to creating a program devoted to scientific evidence on the importance of food on health and happiness.
The colorful and artfully presented meals in her Tonique Cuisine Restaurant look and taste as good as they are for you. Her book, La Cuisine Tonique, includes recipes for increasing energy and reducing inflammation.
The restaurant's Tonique Cuisine™ earned prestigious international acclaim, named to first place in the 2022 Global Culinary Travel Awards for Best Emphasis on Wellness & Health in Culinary Travel by the World Food Travel Association.
The art of living
Stay at least a few nights, preferably longer, to get the full benefit of the program. Experience the art of living. The health immersion package includes three fine dining meals a day and a minimum seven night stay.
The Townships Trail: Sutton
The Townships Trail runs along a marked tourist route of 31 towns and villages. Download the self-guided audio heritage tours for tablets and smartphones. Choose a circuit, drive the scenic back roads and bring history to life..
Get a sense of local history —pioneers, trade and manufacturing, prohibition, and tourism. Or choose a theme like vintage homes or an English Tea Route.
The mountain village of Sutton is one of the Cœurs Villageois (village hearts) known for welcoming visitors, its local products, exceptional services, and array of activities and attractions. There are colorful flower displays, boutiques and art galleries, microbreweries, jazz and blues festivals.
Take a walking tour of the Loyalist history. The interpretive panels are in both French and English. The Tourist Information Center has maps of the heritage tours.
Snag an indoor or outdoor table if you can at Mollie's Café Dinette Buvette (snack bar), a local favorite. Works by local artists line the walls and hand-written signs announce upcoming events.
The nearby La Rumeur affamée offers everything you could want for a picnic—freshly-baked bread and pastries, prepared foods, deli meats and what must be over 100 cheeses, mostly from Quebec. Add a tarte au strop d'érable (maple pie) to complete the meal.
For more, cross the street to a chocolaterie. Stop by Chez Matis traiteur for take-out and French pastries.
Curious about curling? Check out the local club.
Enjoy the outdoors on a trail at the Parc d'Environnement Naturel. Go wine tasting or enjoy a spontaneous romantic picnic at a unique nearby vineyard, Château Ste-Agnès, which has a castle and a chapel.
Magog
It is easy to see why Magog, with its beautiful Mont Orford and Lake Memphremagog, is a popular tourist destination. Flower-lined Principale Street is the hub of the lively downtown area. Spend some time browsing the shops and galleries and stop for a meal.
Fish and seafood are specialties at Au Comptoir MarCel. Watch Chef Marco in action in the open kitchen or enjoy the water view from the three-season covered and heated terrace. His partner, Céline, from the south of France, will help you choose the right wine. Beer and cider are locally produced.
Check for a performance a the cabaret-style concert hall, at Le Vieux Clocher (The Old Bell Tower). It is in a former Methodist church that later served as a meeting place for Freemasons.
Visit Maison Merry, built in 1821 and the town's oldest house. Magog's history from the time of the Aboriginal people is presented here.
Bleu Lavande's fragrant lavender fields and soothing products are now located in Magog. Massage and wellness experiences are offered along with seasonal programming.
Take in the view with a gondola ride at Mont Orford. Explore the walking path and a beach or two at Parc de la Baie-de-Magog. Hike a nature walk along the Rivière aux Cerises marshland trails.
Take a gourmet cruise aboard Escapades Memphrémagog's Le Grand Cru, Choose from the bubbly, 3-course brunch or dinner cruise, both with musical entertainment. You may spot Memphre, the 40' long sea serpent with a horse-shaped head who, according to centuries of legends, lives at the bottom of the lake.
Le Cep d'argent: the art of sabering
Drive to Le Cep d'argent for an effervescent experience. Le cep is French for vine. Argent, or silver, refers to the shimmer on Lake Magog.
This was the first Quebec winery to use the traditional method to produce sparkling wine. The Scieur family has been using this secret process for over six generations. Brothers François and Jean-Paul Scieur continue the tradition.
Learning the secret of sabering a bottle of their finest bubbly. Then sit back and enjoy it in this scenic setting.
Or stop by for a wine tasting, savoring the aromas and flavors of five products from among their red, white, rosé, fortified and sweet wines. Those fluent in French might also opt for Bubbles and Wine Tour experience, a guided walk in the heart of the vineyard,
At harvest time the The Magog-Orford Grape Festival attracts over 80,000 wine and food enthusiasts.
Just outside Magog
It's well worth the 12 mile drive outside Magog to enjoy the stunning setting overlooking the lake from the Abbaye Saint-Benoit-du-Lac. It was founded in 1912 by the exiled Benedictine monks from St. Wandrille, France.
Take a tour and learn about the abbey, monastic life, and overnight stay opportunities Purchase cheeses and products made from their orchard fruit, made onsite.
Two renowned 5-star accommodations, Ripplecove, in Ayers Cliff, and Manoir Hovey, a Relais & Chateaux property, in North Hadley are also in the area.
Bromont: sports, culture and gourmet events
Bromont is at the foot of the largest illuminated skiable domain in North America and is known for winter fun on the slopes. You can be as active as you like year-round here with sports, cultural and gourmet events.
Bromont montagne d'expériences offers gondola rides to a breathtaking view from the summit. Get an adrenaline rush with the El Barracuda slide at the water park, or go on an exhilarating hike, mountain bike or BMX ride.
The Bromont Equestrian Park and l'Internationale Bromont are held here. The Vieux-Village (Old Town) is charming, with boutiques and bistros, antiques and art galleries. Bromont en Art is the cultural event of the year.
Domaine Château-Bromont offers rental condos with mountain and water park views. It offers direct access to the Mont Soleil slopes.
Start the day with a bountiful breakfast buffet in the restaurant, 4 Canards. Complete it with a four-course dinner created by Chef Maxime Brouillette and the team paired with regional wines.
The beautiful 18 hole Le Royal Bromont is one of Canada's most prestigious courses and just a two minute drive away. Ranked four stars by Golf Digest Magazine in its "Best Places to Play," the course provides challenges for all, from beginners to accomplished golfers. Take a lesson with Golf Professional Sébastien Néron. He has over 25 years of experience in golf professional training and was named PGA Canada's 2017 Quebec Teacher of the Year.
Allow time to browse the shops in the nearby Vieux-Village, the Old Village. Stop by the chocolate shop, museum and café de village La Confiserie Bromont. Try the duck and St-Benoît crepe.
Reserve ahead to be assured a table at the intimate Vieux-Village local favorite Le Chardo. Take in the culinary action from a seat at the bar or sit back and enjoy the friendly and attentive service in the dining room. The creative and artistically presented dishes are composed from local game, fish seafood, vegetables and forest products. Beer is from the best Quebec microbreweries. Try the bison, deer tartar or warm oysters. Better yet, experience a culinary adventure with the five course tasting menu and the organic wine pairing.
Vignoble du Ruisseau
A covered bridge leads to a boutique that has it all—notable wines, liqueurs and spirits and dozens of related products at Vignoble du Ruisseau in Dunham. This ultimate vineyard in an idyllic maple forest is at a sun-drenched altitude of nearly 1,000'.
The organic gardens provide ingredients for store products and dining. In addition to their grapes, their apples and maple flavors go into the creation of fine spirits and bold liqueurs. Fir shoots, carrots, and raspberry leaves serve as sweeteners in unusual syrups. The goal is to create a bar supplied completely from the land.
Their patented world-first technology, a geothermal system that pulls heat from the ground, allows Vinifera grapes to grow abundantly in this cold climate. Geothermal energy also heats the winery, vats and cellars and provides air conditioning, as well. There is an impressive system of composting and recycling in all departments. The office is paperless.
Wine tastings come with a commanding view of the vineyards from the chic cocktail bar or with the relaxing sounds of the stream in the forested garden area. Tours include guided walks in the vineyard, a visit to one of the barrel cellars, tastings, and a short film about viticulture.
The exquisite facilities include a vaulted barrel cellar and wine-cellar on two levels. The quality of the product and attention to detail is certain to please even the most discerning oenophile.
The setting and facilities are ideal for corporate or other events. Several modular rooms are equipped with AV equipment to accommodate up to 80 people. Add in guided tours, tasting with a sommelier, a meal inspired by the terroir, and you have an experience to remember.
The bistro is open on weekends. Brunch and supper dates are listed on the website as is information on the sugar shack and its products. Check for information on the monthly Vinifera Experience.
Vignoble de l' Orpailleur
Vignoble de L'Orpailleur was named by Gilles Vigneault, poet and friend of its founders. It likens the orpailleurs, or gold panners, to the winemakers who extract the goodness of the grapes from the earth. Vignoble de L'Orpailleur's liquid gold has won more than 140 gold and silver medals in a variety of international competitions.
Founded in 1982, Vignoble de l' Orpailleur was Québec's first winery and is one of the best known in the province. In addition to being along the Wine Route it is part of a network of economusées, businesses that showcase their trade, share knowledge, and sell products made onsite.
Guided tours and wine tastings are offered. There is a restaurant, picnic area and boutique with specialty items. Descriptive panels along the interpretive trail describe the workings of this vineyard, from planting and maintaining the vines to bottling.
This was also the first enterprise of its kind to implement principles of sustainable agriculture to viticulture. There are nesting boxes for the tree swallows and bluebirds that help with insect control. Pheromone traps attract male insects, reducing reproduction.
Grapes must be harvested and slowly pressed at freezing temperatures and the yield is only about a fifth of that of grapes from the autumn harvest.Their work in creating a perfectly balanced product, however, has won them dozens of international gold medals.
Weddings and workshops take place in Dame-Jeanne Hall, which has a sweeping view of the vineyard. It was named for the woman who inspired the large short-necked bottles now known as demijohns seen throughout the property. They hold the Angels' Share, La parte des Anges, a wine named for the evaporated portion said to go to heaven.
The active route: cycling trails
Concerned about staying in shape while indulging in all this fine food and wine? The eastern Townships has you covered.
Bike at your own pace on the Véloroute gourmand while experiencing the local flavors. Cross farmlands, stop at microbreweries, cheese factories, vineyards, farmers'markets, maple groves and some of the area's finest restaurants.
Customize a cycling trail according to your interests and activity level. From a sightseeing outing to challenging slopes, you'll find it all here.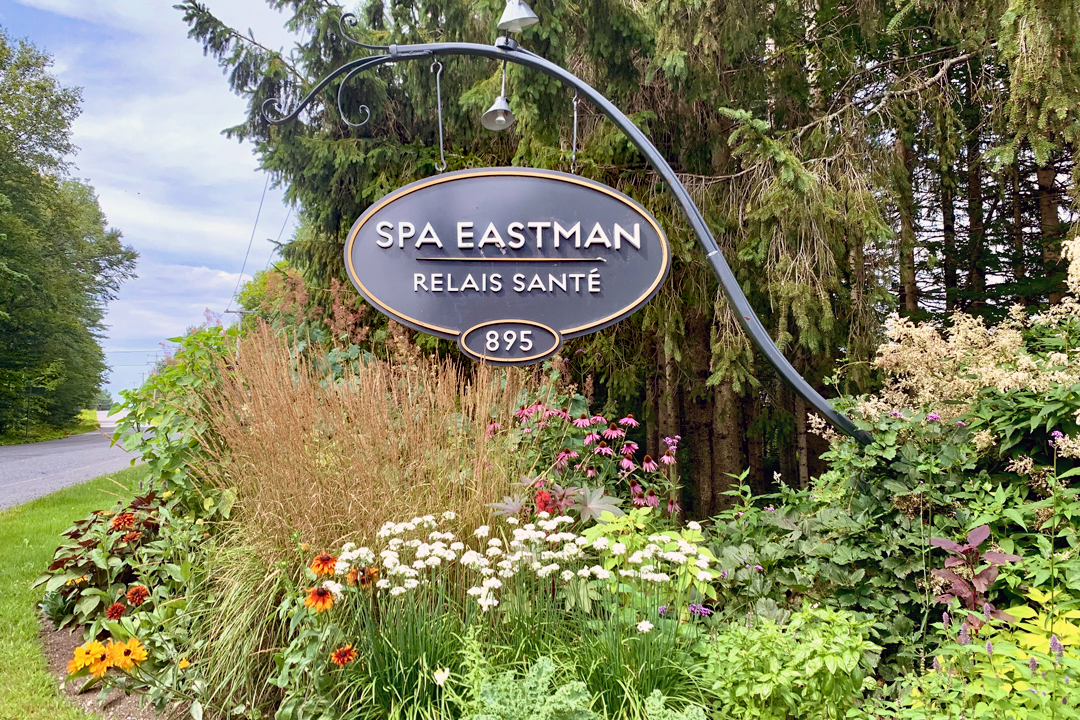 Linda Fasteson
Spa Eastman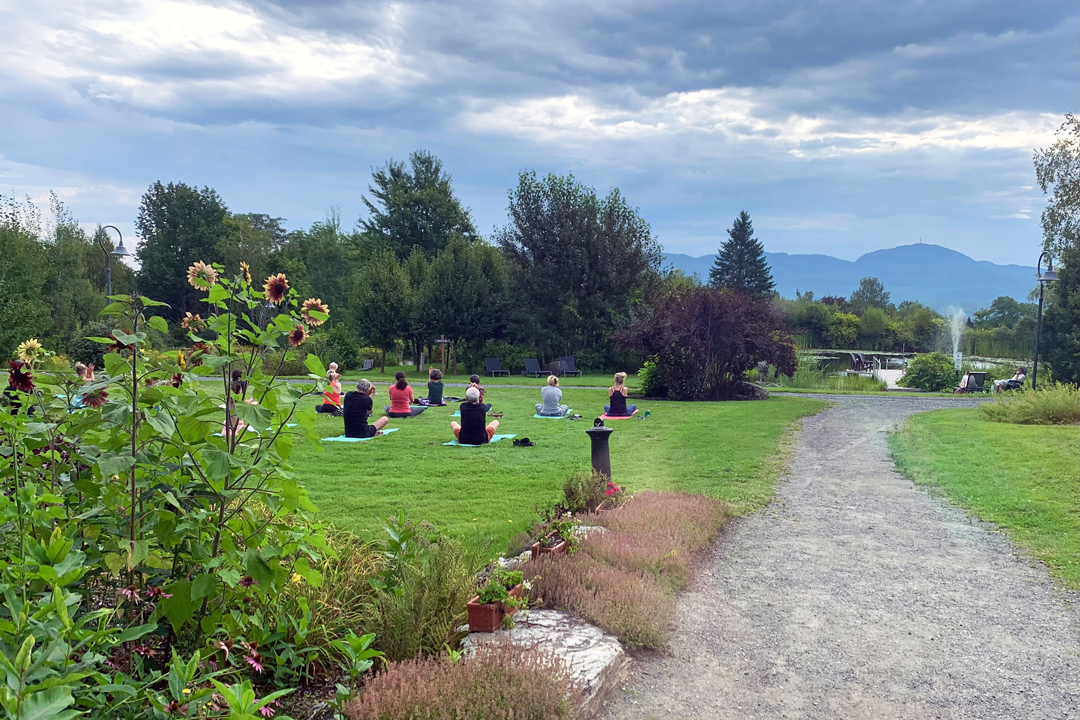 Linda Fasteson
Yoga at Spa Eastman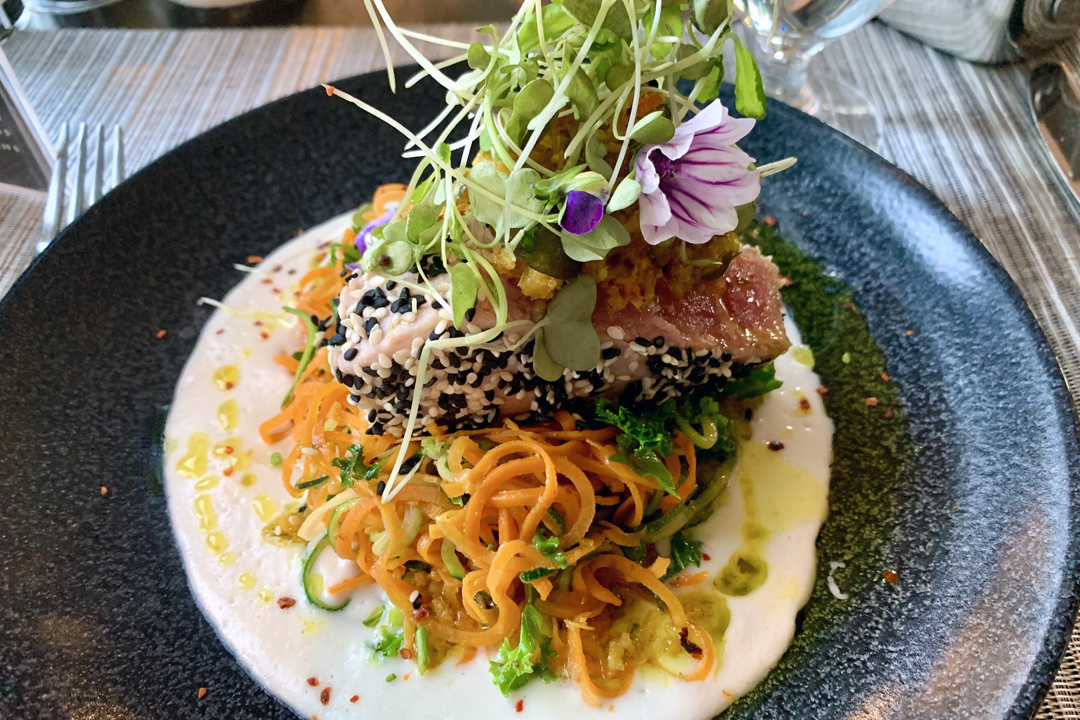 Linda Fasteson
Spa Eastman's Tonique Cuisine: Seared tuna with sesame crust, spiralized vegetables and kale, lemon, coconut and cashew cream, galanga condiment and lime leaves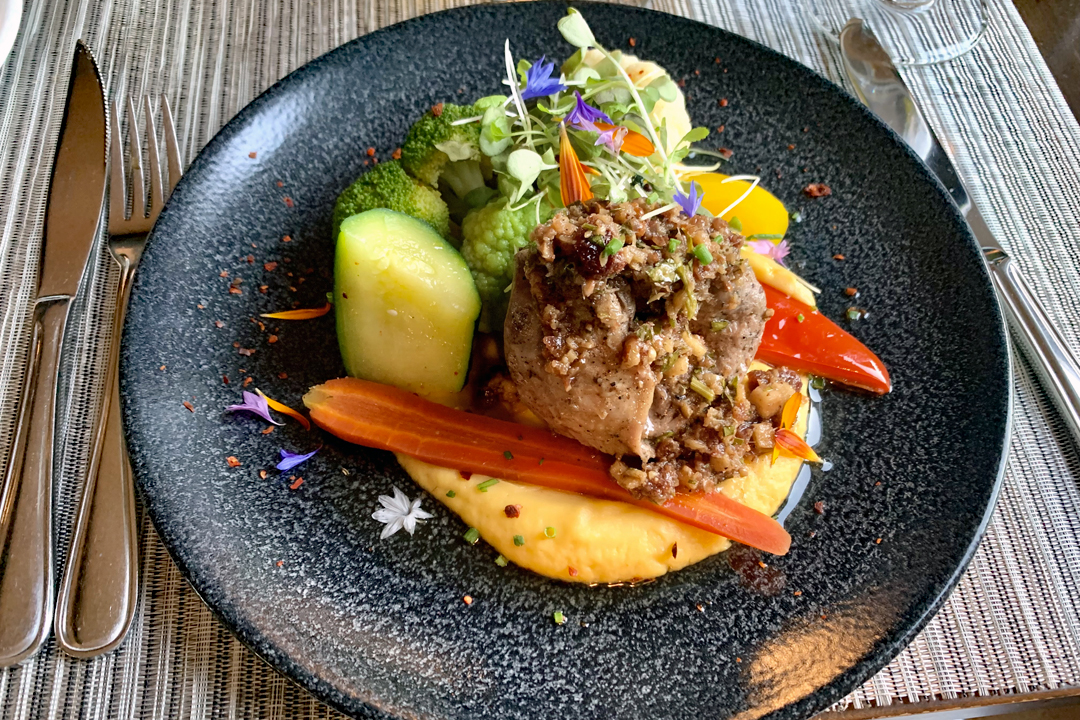 Linda Fasteson
Spa Eastman's Tonique Cuisine: Bson medallion with cider jelly, orange zest, cranberries and pecans, cep and celeriac cream, roasted vegetables.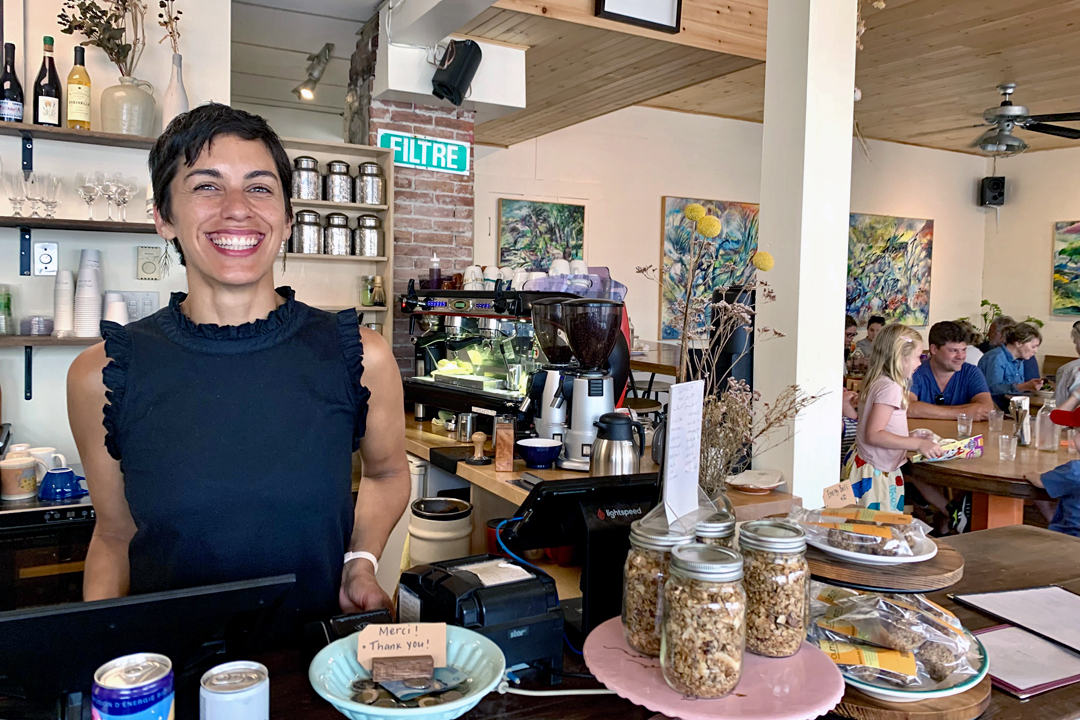 Linda Fasteson
Molly Superfine-Rivera offers a warm welcome to all at Mollie's in Sutton.
Linda Fasteson
Principale Street, Magog.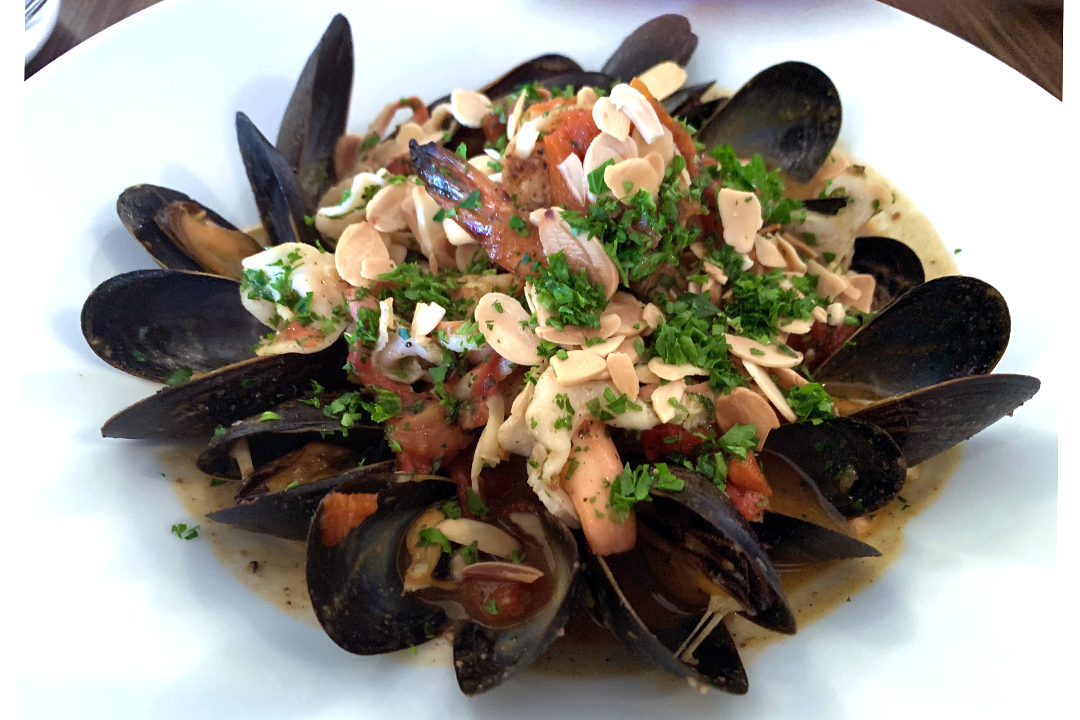 Linda Fasteson
Sea Food and Fish Zarzuela, selection of seafood and fish served in a fish and lobster broth with almonds at Au comptoir MarCel, Magog.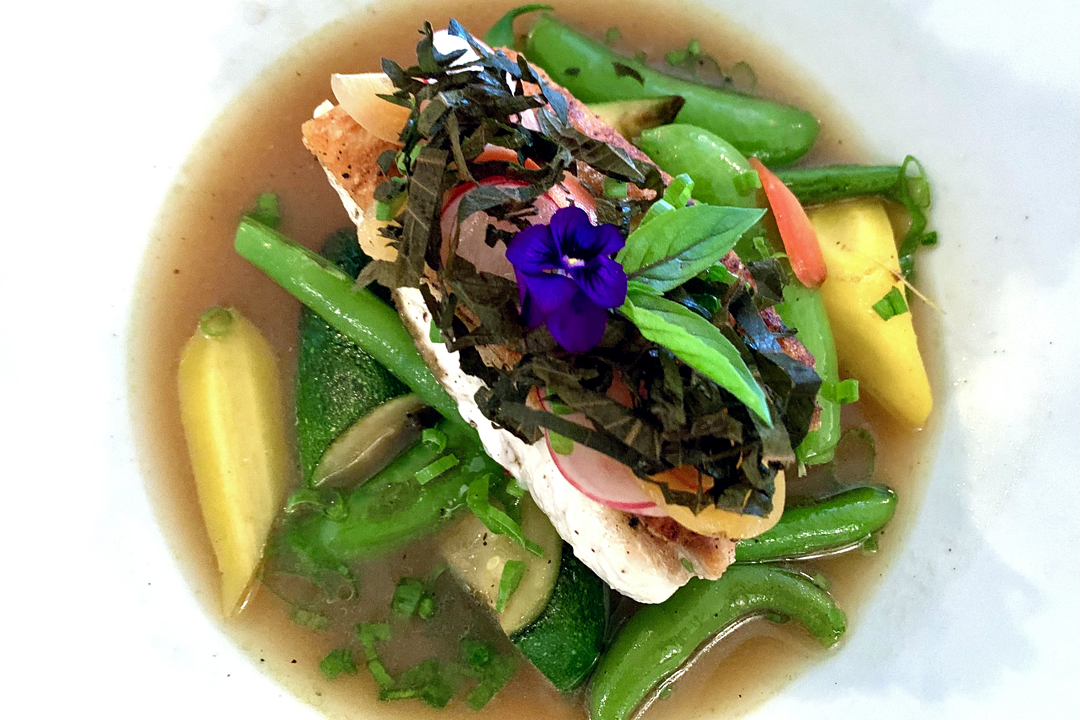 Linda Fasteson
Halibut filet from the Gaspésie region of Québec, asian broth, and St. Lawrence herbs, lemongrass and miso broth, vegetables at Au comptoir MarCel, Magog.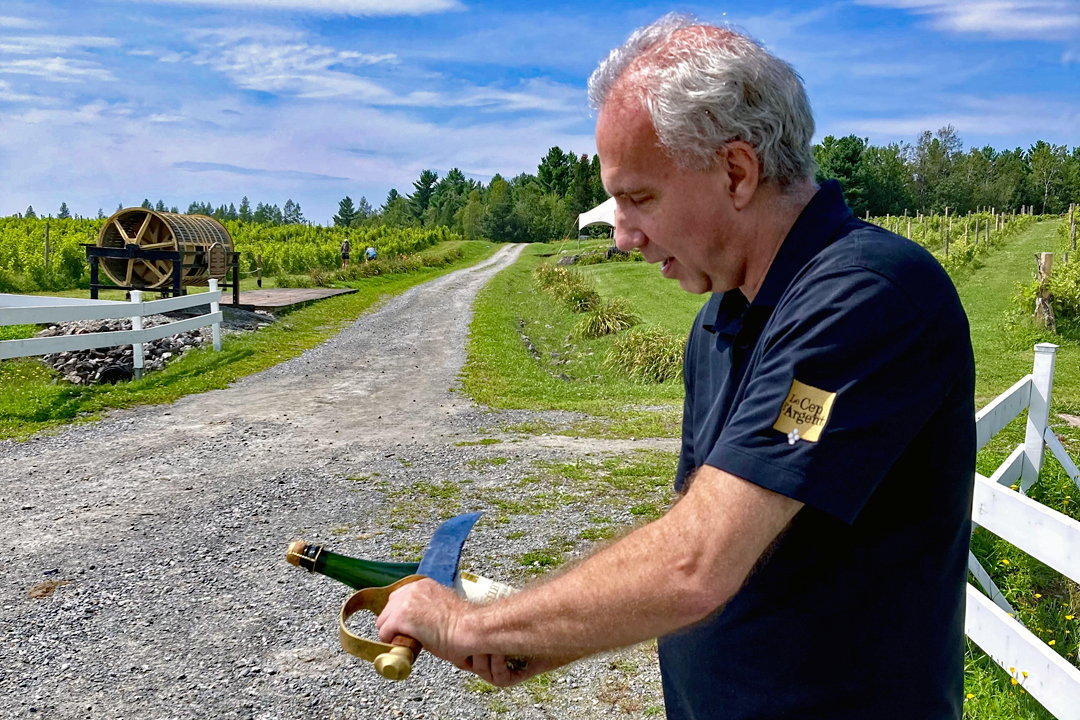 Linda Fasteson
Sabering demonstration at Le Cep d'Argent, Magog.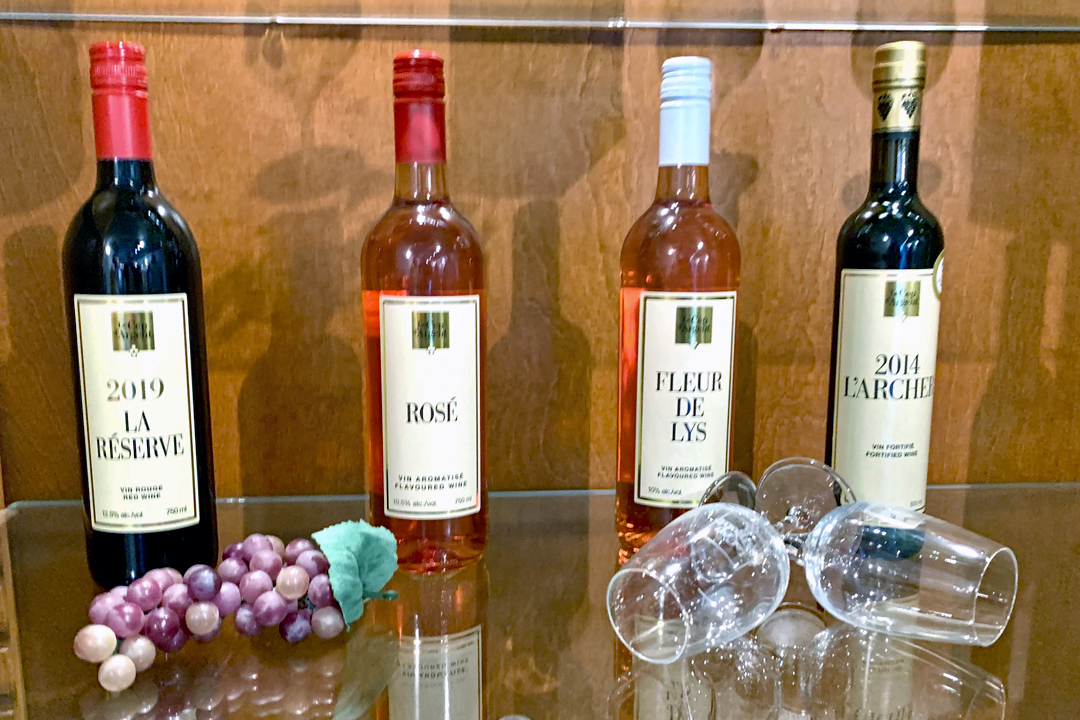 Linda Fasteson
Le Cep d'Argent, Magog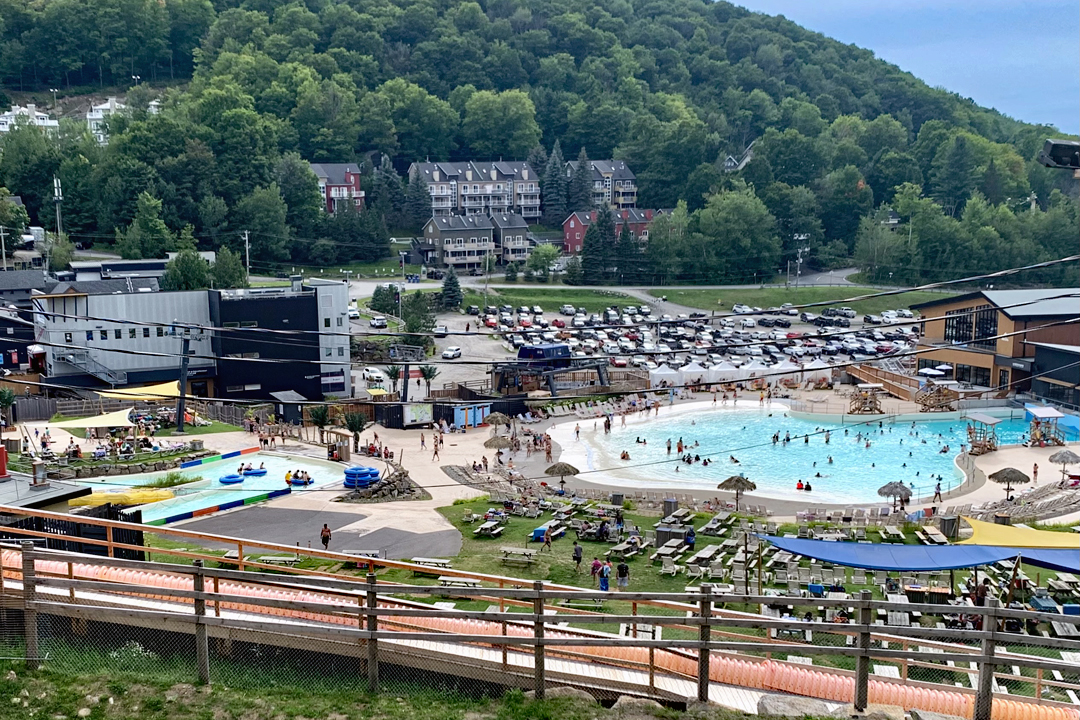 Linda Fasteson
View of Bromont Water Park from Condo Château-Bromont.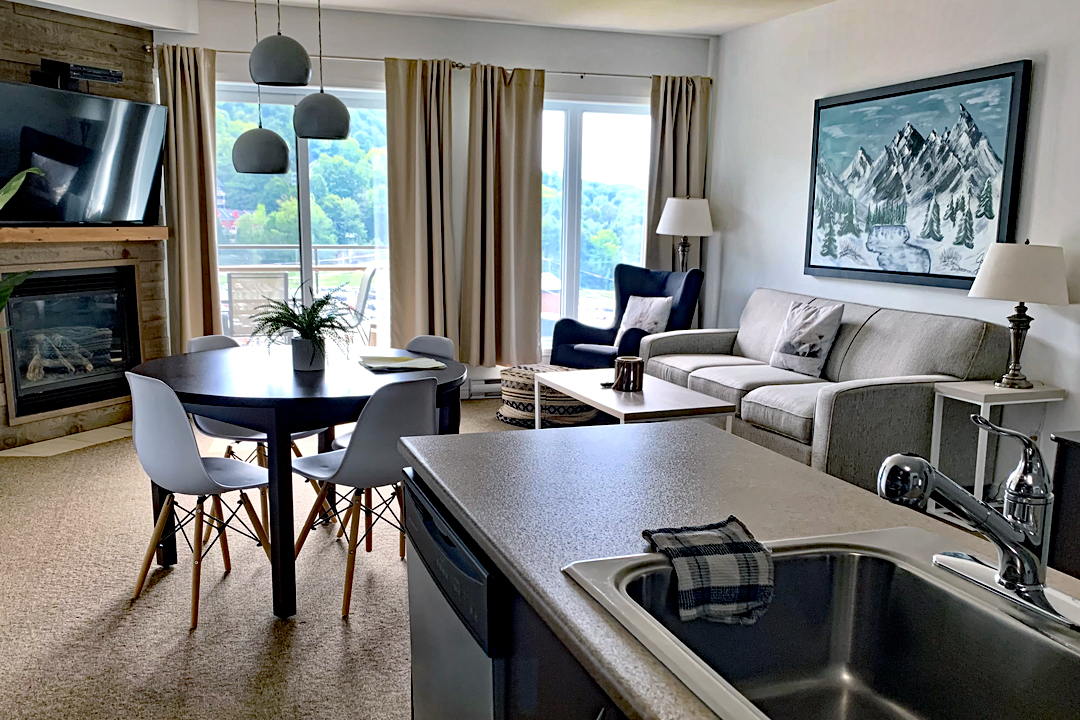 Linda Fasteson
View of rental cono at Domaine Château-Bromont.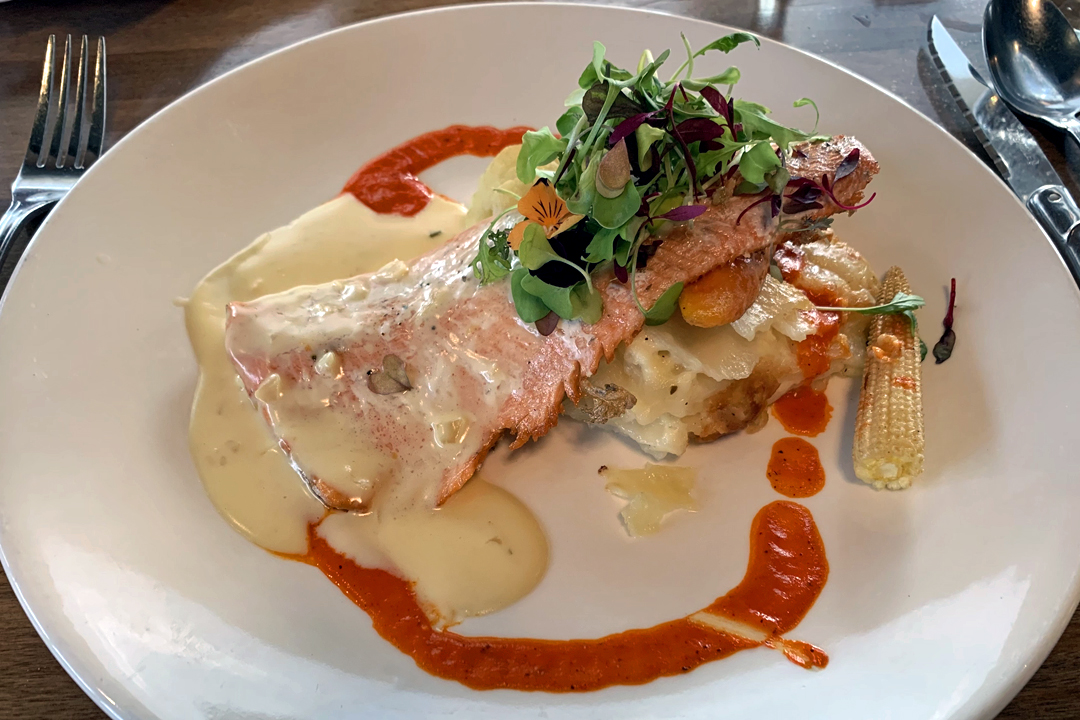 Linda Fasteson
Samon dinner at 4 Canards Restaurant, Domaine Château-Bromont.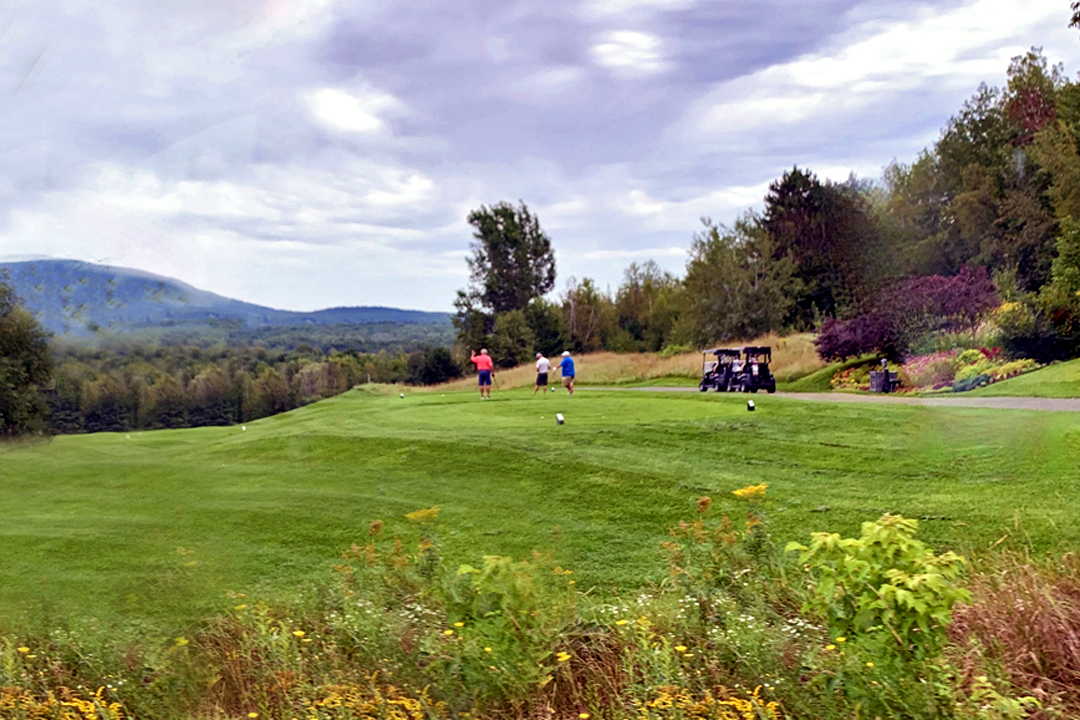 Linda Fasteson
Le Royal Bromont golf course, Bromont.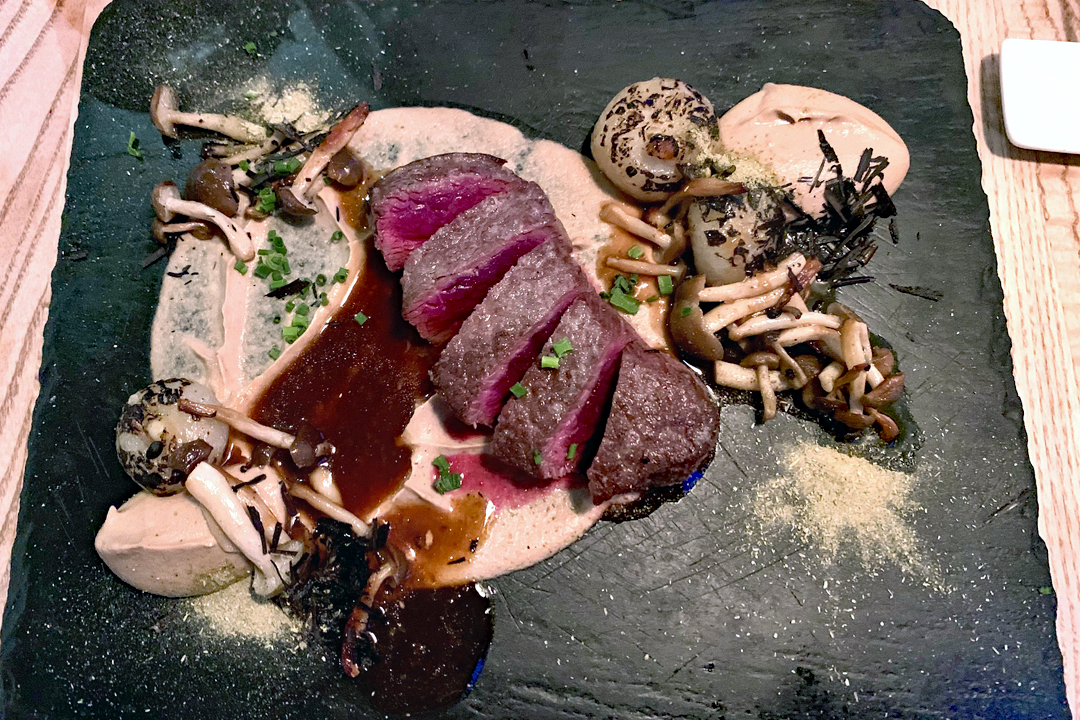 Linda Fasteson
Deer matsutake, cipollini, apple cider sauce at Chardo, Bromont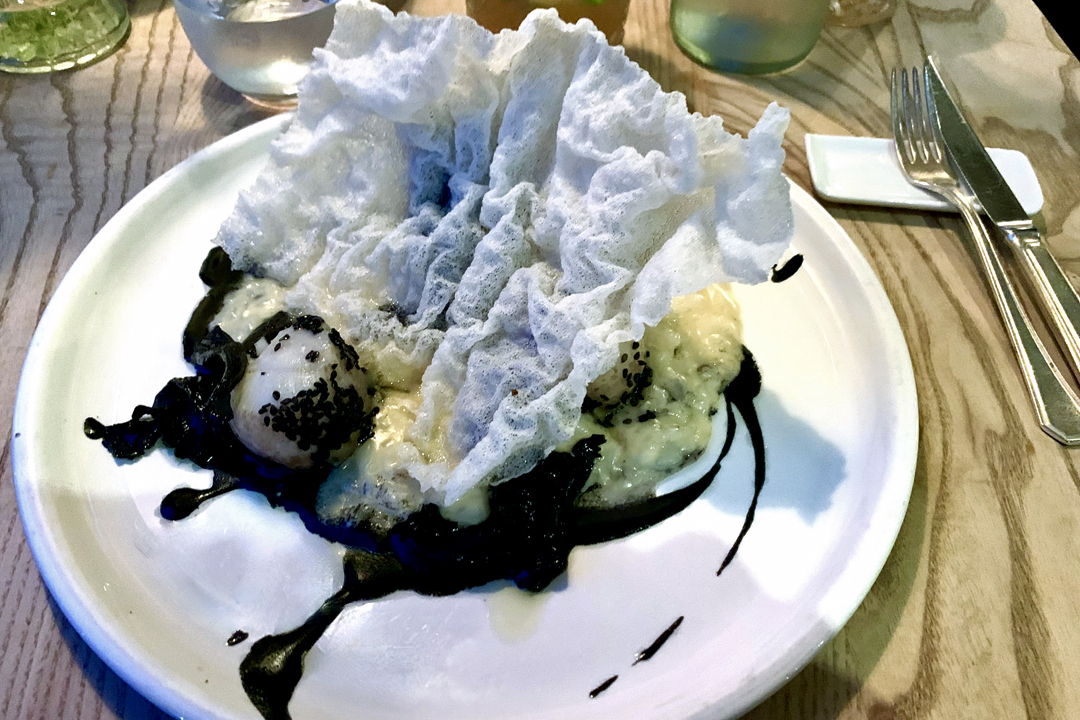 Linda Fasteson
Scallops, risotto, beurre blanc, black trumpet, and sesame , one of the creative presentations at Chardo, Bromont.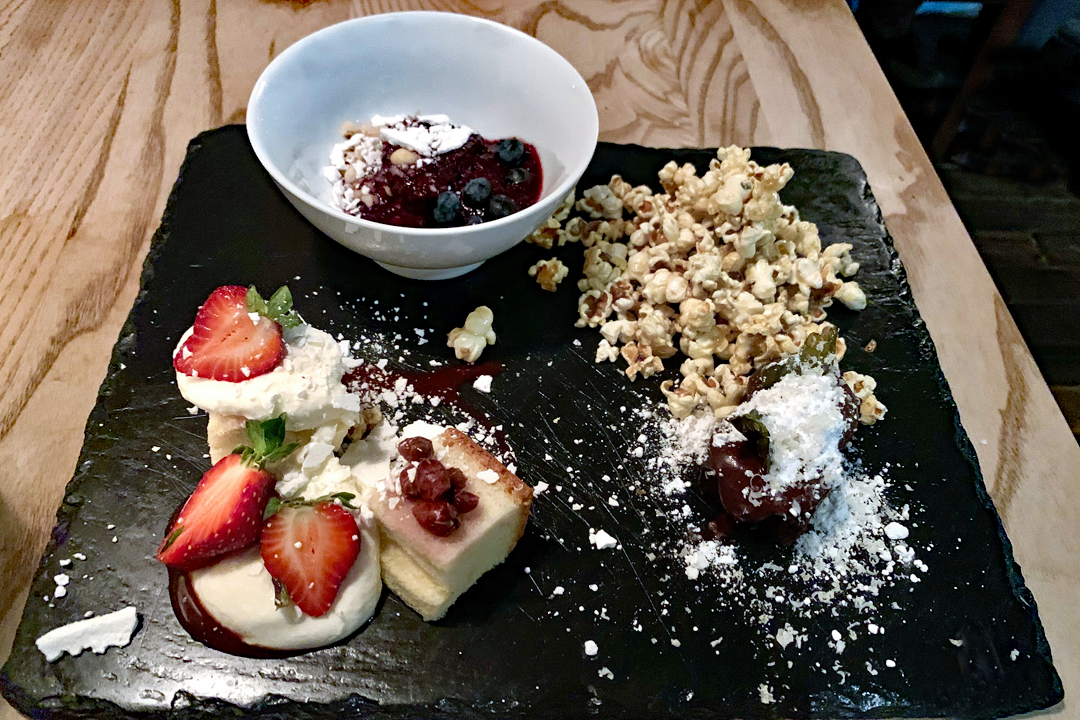 Linda Fasteson
Quarry's share platter of desserts at Chardo, Bromont.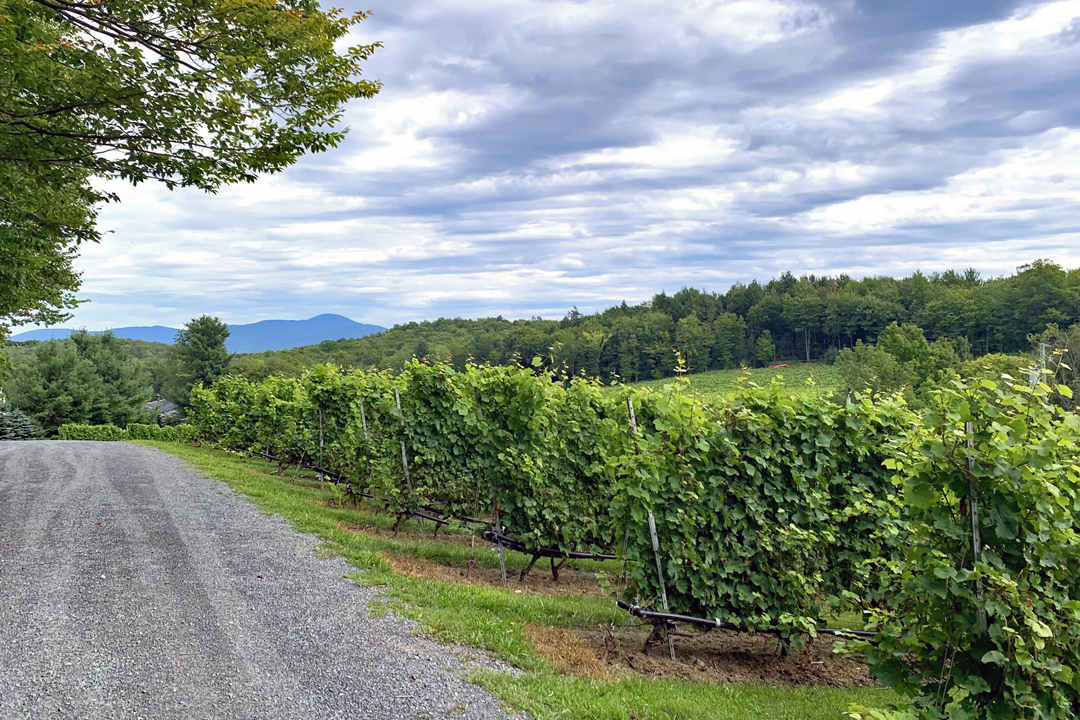 Linda Fasteson
Vignoble du Ruisseau, Dunham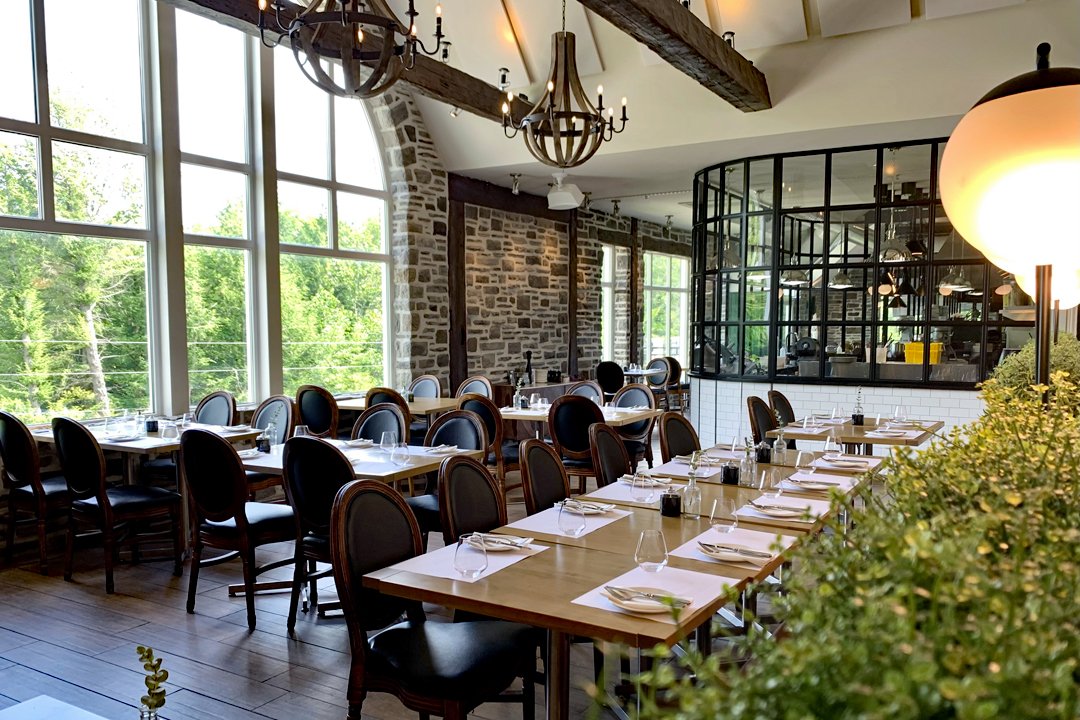 Linda Fasteson
Vignoble du Ruisseau, Dunham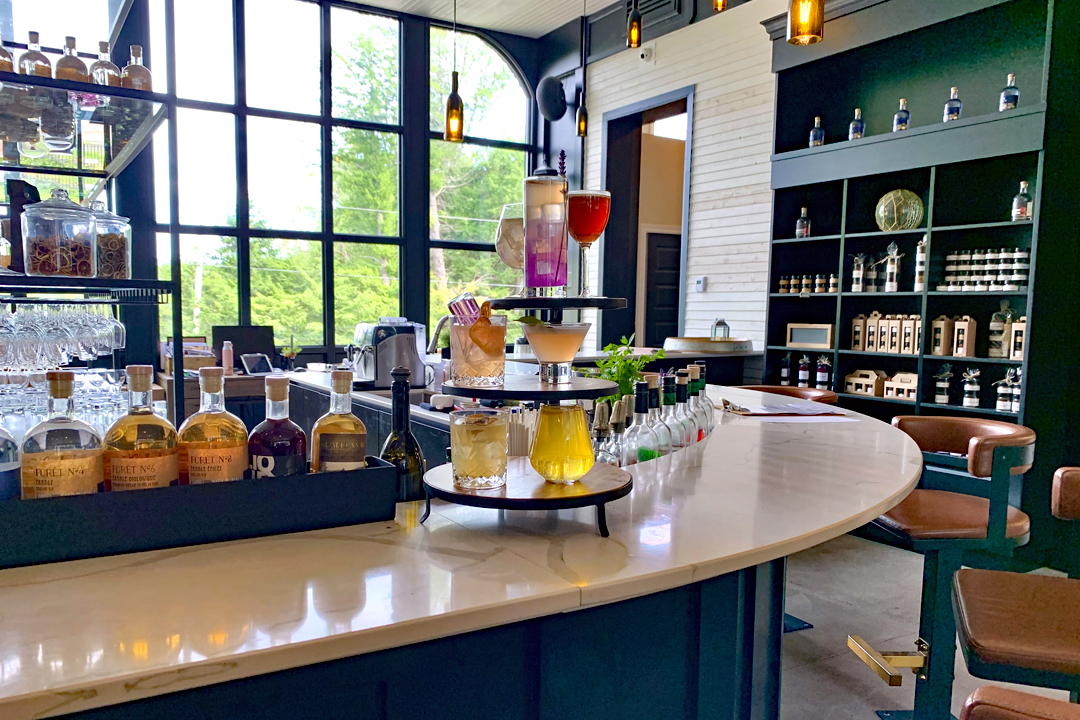 Linda Fasteson
Vignoble du Ruisseau, Dunham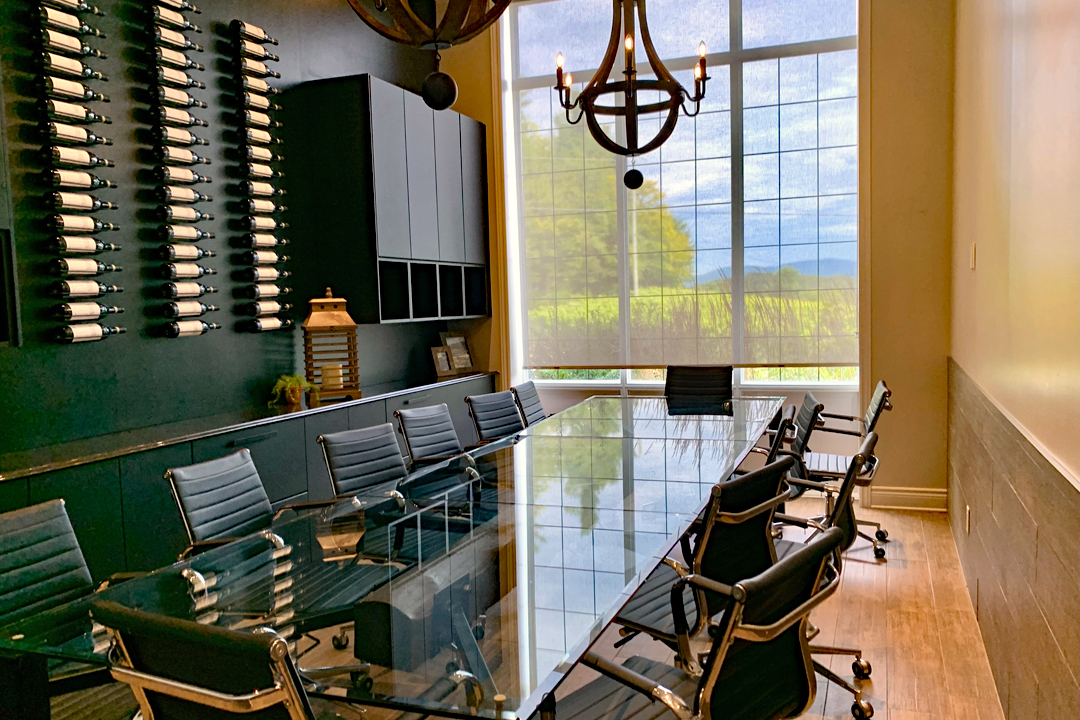 Linda Fasteson
Conference room, Vignoble du Ruisseau, Dunham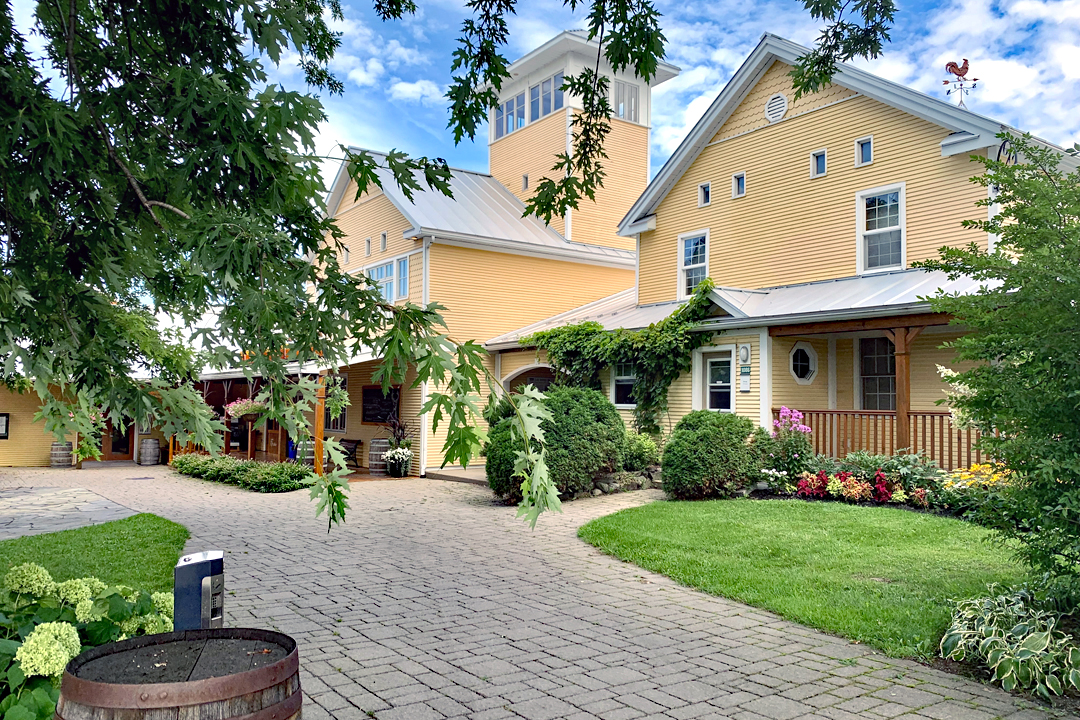 Linda Fasteson
Vignoble de L'Orpailleur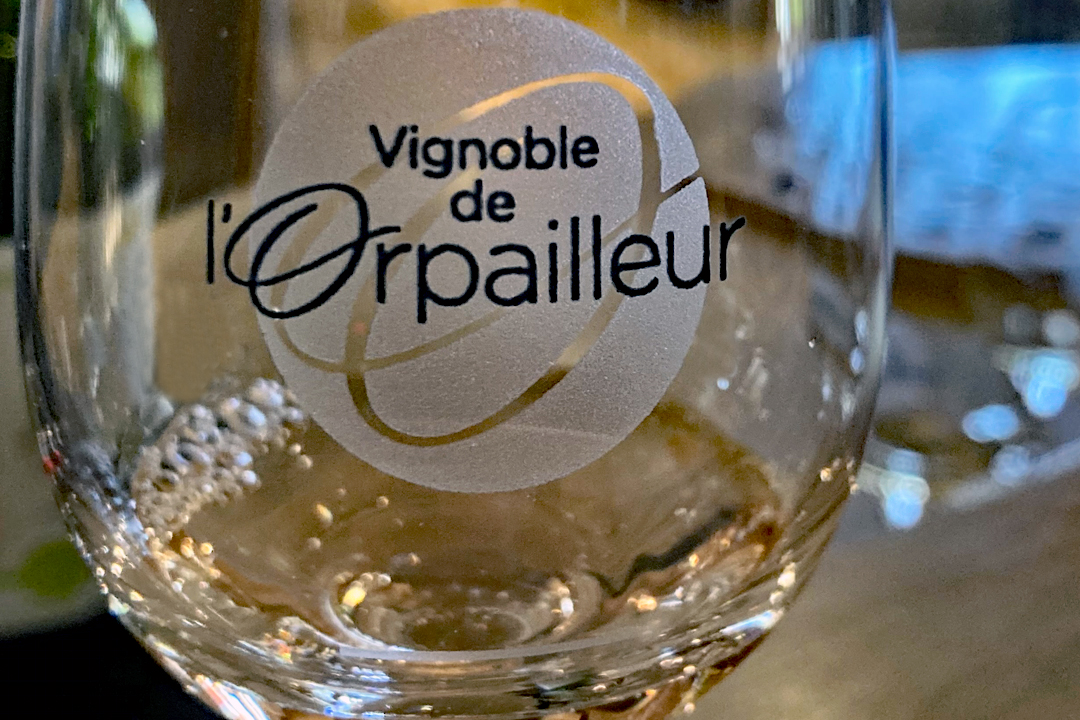 Linda Fasteson
Vignoble de L'Orpailleur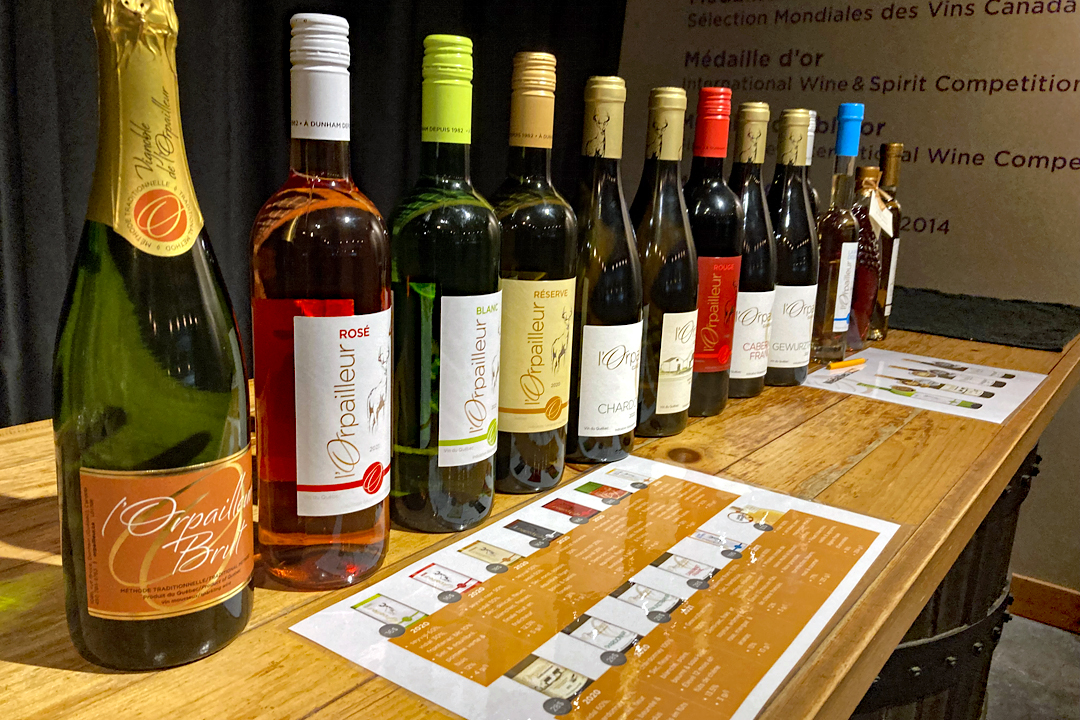 Linda Fasteson
Vignoble de L'Orpailleur