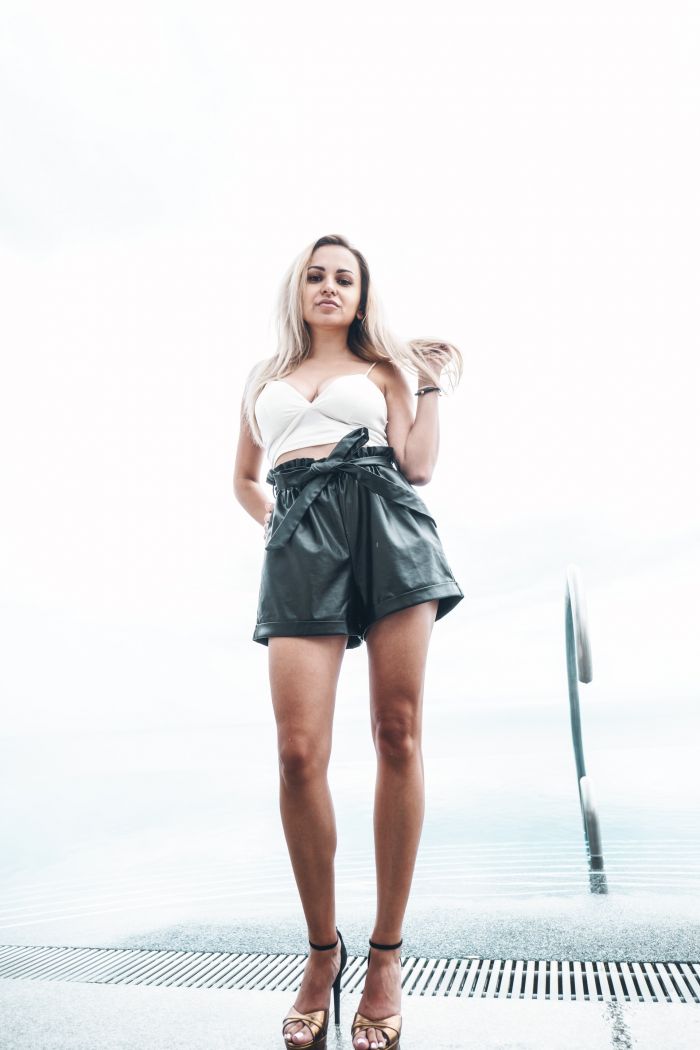 Photo by Alonso Reyes on Unsplash
As the weather heats up, the thought of pulling on a pair of jeans begins to feel dreadful. On a humid summer day, you don't want to shimmy your way into a pair of pants that will make you feel uncomfortable. For a jam-packed day spent catching up with friends or family, reach for casual shorts instead.
This summer, there are tons of trendy styles of casual shorts that you'll want to get your hands on. Fabrics like denim and linen are taking on new shapes this season. Plus, designers are getting creative with details that will make your casual bottoms really stand out.
Keep reading for some of this season's hottest trends in casual summer shorts. Get ready to update your wardrobe with fun new bottoms you'll be excited to show off.
Trend 1: Eye-Catching Waist Details
One of the biggest trends in casual shorts right now is waist details like belts and ties. High-waisted styles can be paired with tucked-in tank tops or stylish crop tops. Tie waist detailing can elevate a look beyond your average summer pairing of a t-shirt and denim shorts.
Tie shorts can be dressed up for a casual lunch with a great pair of espadrille wedges and some lovely jewelry. At the same time, they can bring a little extra fun to a casual outfit too. Just pair them with sneakers and some of your favorite summer accessories, and you'll be all set for any sort of get-together you're headed to.
Trend 2: Monotone Head-to-Toe
If you're struggling to figure out exactly what top to wear with your casual shorts, make the choice easy by picking something in a matching color. For example, white denim shorts are popular this year. You can make a statement by pairing it with a white button-down or white denim jacket layered over a white t-shirt.
Linen shorts are also everywhere right now, and most brands are selling them in every color under the sun. Next time you shop for casual shorts for women, look for a linen pair in a color that matches a top you already have. Or better yet, find a store carrying matching colors. Pastel blues and muted greens are big this year. Finding a color you love to wear is a great way to get in on this trend.
Trend 3: Distressed Denim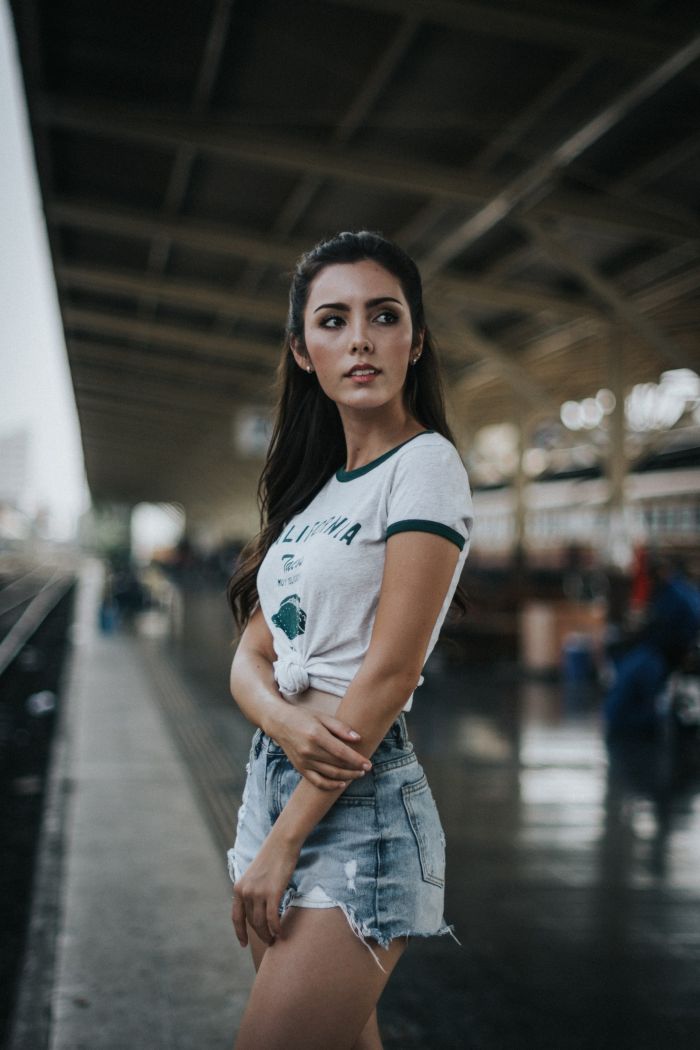 Photo by Joshua Rawson-Harris on Unsplash
You can pretty much always pull on your favorite pair of distressed denim shorts and know you'll be on-trend. If you're looking for a new pair of shorts to debut this summer, try a distressed pair that has some sort of fun detail.
High waists are still very in this year. Wear a high-waisted pair with the season's latest accessories, like statement-making watches or stacked jewelry. Pairing them with something fresh and new will keep this tried and true pick from feeling tired.
One way to spice up casual distressed denim shorts is by finding a high-waisted pair that button up the front. French tuck a shirt or wear a cute crop top with it to show off the detail.
Trend 4: Fitted Bermuda Shorts
This summer, long, fitted shorts are being seen all over. From models to your favorite boutiques, Bermuda-style shorts are definitely in. To keep them feeling chic, pair them with low heeled sandals and a classic top, like a button-down or light cardigan. You want to dress up the look to make it a little more sophisticated, rather than feeling like you're following your middle school dress code.
If you want to try this trend, look for black or dark denim shorts that hit just an inch or so above your knee. Paired with bright accessories, you'll look like you've just stepped off the runway. You can also try pairing them with an oversized blazer and sneakers for a casual but polished look.
Trend 5: Go Back to The Basics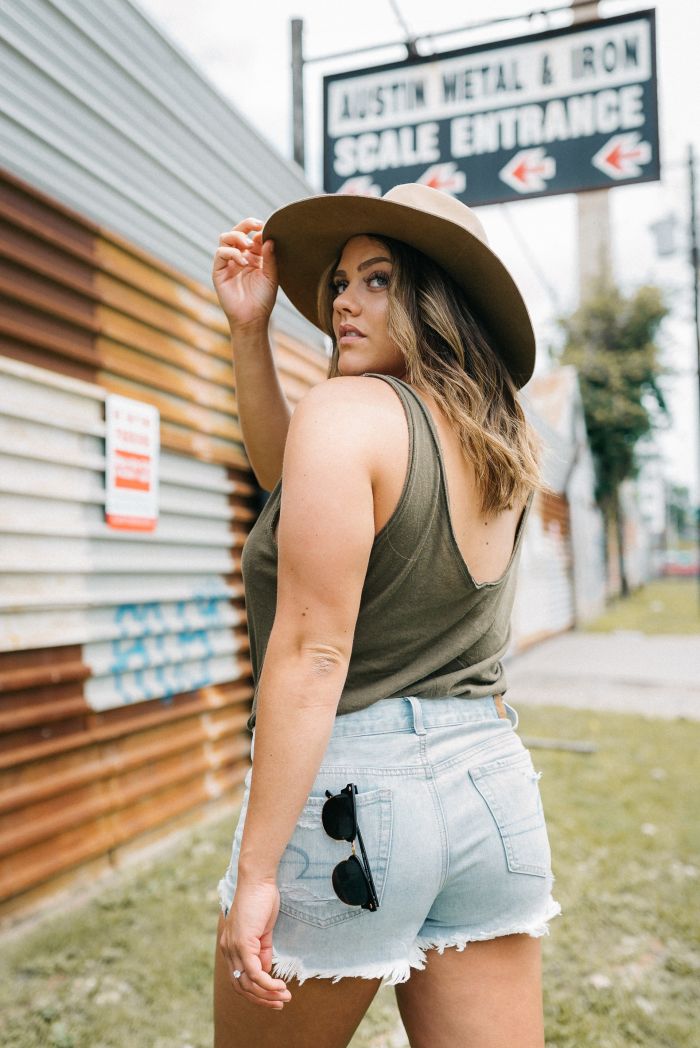 Photo by Karsten Winegeart on Unsplash
Let's face it. The main goal when you get dressed on a hot summer day is staying cool. With that said, there's definitely nothing wrong with sticking to the basics. A pair of light or dark denim or even simple khaki shorts will go a long way in helping you put the perfect casual summer outfit together.
In the last year or so, none of us have been able to get out of the house much to show off our favorite fashion finds. If you've been following other spring and summer trends, you'll know that loud patterned tops and attention-grabbing accessories are huge this year.
If you've added some fun tops, shoes, or jewelry to your wardrobe recently, grab a plain pair of casual shorts and use that as the base for your outfit. Like your favorite pair of jeans, basic shorts can be dressed up or down and are really versatile, helping you create a summertime version of whatever look you're going for.
Elevate Your Casual Summer Look
With a few of the right pairs of casual shorts, you'll be on-trend all season long. Don't let the hot weather keep you from dressing your best. Grab some accessories, give yourself a pretty pedicure, and step out in style the next time you leave the house. Whether you make a statement with your shorts or use them as a backboard to show off your new tops or accessories, you'll never dread hot weather again.