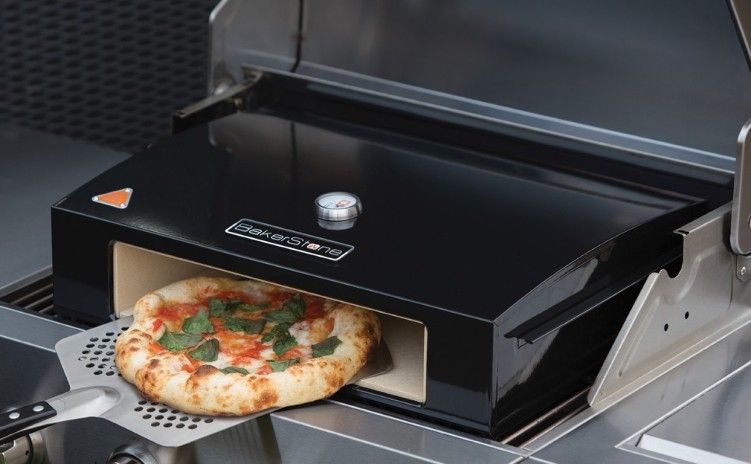 The Bakerstone Pizza Oven
Even though summer is officially over and the start of fall is here, it's not quite time to put away the grill for the season. Instead, we recommend turning it into a pizza oven.
One of the easiest ways to do just that is with The Bakerstone Pizza Oven Box.
If you aren't lucky enough to have a built-in stone hearth pizza oven in your home, this is the quickest way to transform your grill from a traditional 450 degree barbecue grill to a 750 degree pizza oven.
Inside the unit is a stone baking chamber that creates an air flow system to enable convective, conductive and radiant heat within the cooking unit. The outside is encased in an enameled steel housing. In less than five minutes, your perfectly created pizza will taste just like your favorite authentic pizzeria.
We also used the oven to cook breads and cookies perfectly browning them on the outside while keeping the inside soft and moist. You can also use it to roast meats to a juicy perfection and vegetables and even cook seafood.
The BakerStone Pizza Oven Box fits on most grills and is available at various retailers including Bed, Bath & Beyond. For more information, visit www.bakerstonebox.com.
The Bakerstone Pizza Oven
The Bakerstone Pizza Oven