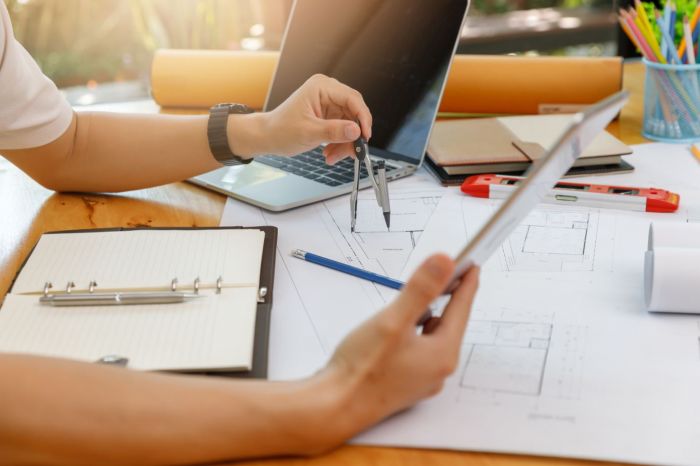 Becoming an architect can help you develop and design breathtaking homes and buildings, but the thought of going to school can be intimidating. Many adults with a lifelong passion for architecture put off pursuing their dream for something safer. But you can enter the workforce at any age. Going back to school in your 30s or 40s can even open up more opportunities as you have a level of experience and wisdom you couldn't match in your 20s. If you're wondering whether becoming an architect is the right choice, then this article is for you. The ability to visualize and create is timeless, so no matter what your age or background, let your passion guide you.
Know the Requirements
What do you need to get into architecture school? The requirements are laid out by the National Architectural Accrediting Board (NAAB). You should always look for an institution that has this accreditation, or you risk spending time and money on a program that doesn't qualify you for a license. The base-level entry requirements tend to be a bachelor's in architecture. Even if you already hold an undergraduate, skipping these formative studies puts you at a serious disadvantage when it comes to graduate school.
The average cost of a B.Arch. rests between $35,000 to $100,000. The school you choose, your location, state resident status and prior college experience will all affect the final cost. Looking for scholarships and comparing quotes for student loans early is the best way to plan ahead. Private lenders are a great option for adults who already have an established credit history. You can apply individually or with a co-signer to qualify for different rates. As a plus, you also get to take advantage of consolidation or refinancing to make your debt more affordable as a post-grad architect.
Understand the Time Commitment
Unlike a traditional four-year course of study, it takes five years to earn a bachelor's degree in architecture. The B.Arch. curriculum requires students to invest around 170 hours into their field. They may pursue a less specialized degree, like a B.S. or B.A., which can cut the additional year off your time in school. A master's in architecture takes around three and a half years to complete, so this should be kept in mind as you explore future career opportunities. The amount of time you invest into becoming an architect will ultimately impact where you work, what you create and how your career unfolds.
It's More Than Just Mansions
Architects know so much more than how to design breathtaking homes. They are pioneers of the new energy movement, bringing sustainable builds into the modern world. Rather than keep technology and sustainability limited to certain industries, modern architects will be responsible for implementing these trends into global society. This can mean something as simple as giving residential clients advice on how to pick the best faucet to control water usage all the way to advising corporate clients on implementing solar panels.
You Will Develop a Thick Skin
The critiques you receive when you present designs in school will be brutal. Months of intensive planning can be crushed in mere minutes. You may feel overwhelmed, insecure and struggle with anxiety as you try to satisfy your teachers. Just know that every student goes through this, and those who are open to feedback become much greater professionals because of it.