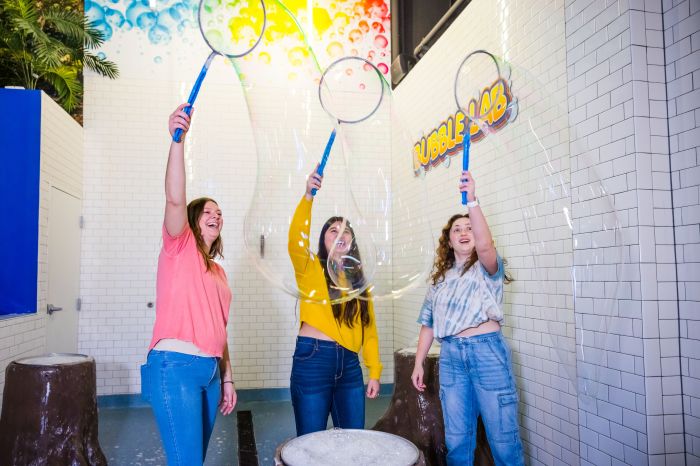 Photo courtesy of WonderWorks Panama City Beach
Nationwide, May 1 is College Decision Day, and WonderWorks Panama City Beach is celebrating the importance of higher education by offering high school seniors BOGO admission to celebrate and commemorate this next chapter in their life. The upside-down house is hosting College Decision Week, expanding the festivities to a week-long celebration, giving students a chance to experience all that WonderWorks has to offer. This program aims to honor one of WonderWorks' most important values – education – and seeks to acknowledge students' accomplishments as they continue their academic career.
"The WonderWorks team is gearing up to congratulate local high school seniors during this Decision Day with an awesome BOGO deal!" says Darren Grooms, general manager at WonderWorks Panama City Beach. "We invite students to gather with their friends and family to have some fun at the upside-down house in celebration of this milestone."
College Decision Day is typically the deadline for students to decide where they will be attending college in the fall. High school students around Florida will be committing to colleges leading up to Decision Day, where they will then shift into preparation mode for the upcoming college school year. WonderWorks Panama City Beach is giving students a fun way to celebrate College Decision Day with their loved ones, by offering them a place to play like a kid, before they take this next a big step into adulthood.
During College Decision Week, WonderWorks Panama City Beach is allowing all high school seniors to get BOGO admission tickets when they show their acceptance letter at the admissions desk. Tickets grant students full access to over 100 fun and interactive exhibits as well as other unique activities WonderWorks has to offer. Seniors are also invited to wear their college apparel to show pride in the school they have chosen to attend. The WonderWorks staff will also be showing their support all week long by wearing apparel and jerseys for their favorite college teams.
WonderWorks Panama City Beach continues its celebration of education by hosting their annual Teacher Appreciation Days. During May 2023, teachers and school support staff can receive free admission to the upside-down house, allowing them to have fun outside the classroom with family, friends, and colleagues. This special event is WonderWorks' way of showing their appreciation for all that education workers do for our students and community. Visit the website for more information on how to register and redeem this deal.
"Teacher Appreciation Days are right around the corner! We love hosting this annual event because it allows us to say thank you to all the amazing educators in our community," adds Kathryn Lawrence, education sales manager at WonderWorks Panama City Beach.
WonderWorks Panama City Beach offers over 100 interactive exhibits with something for everyone. The exhibits focus on STEM topics (science, technology, engineering, and mathematics), providing guests with a fun and engaging way to learn. There are six Wonder Zones to explore, including those focusing on extreme weather, space discovery, light and sound, imagination, physical challenges, and illusion art. They also offer a virtual reality Grave Digger monster truck ride, the Bubble Lab, and other ways to test one's physical abilities.
They focus on providing year-round "edu-tainment" for locals and visitors. Activities and events include demonstrations, educational field trips, science fair partnerships, art contests, and more. WonderWorks is open year-round. To get more information about WonderWorks Panama City Beach, visit its website: https://www.wonderworksonline.com/panama-city-beach/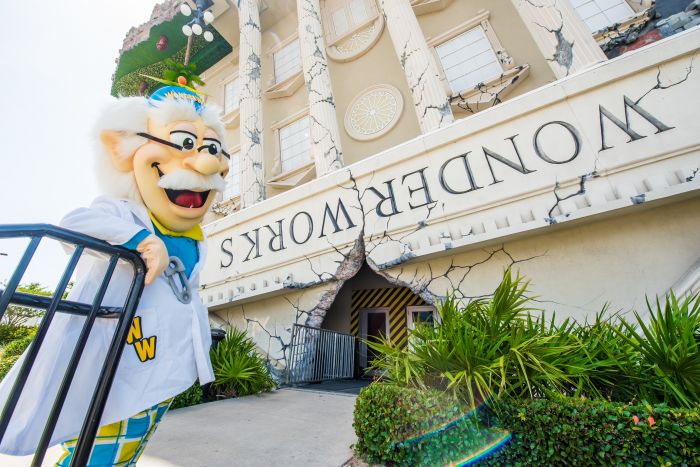 Photo courtesy of WonderWorks Panama City Beach