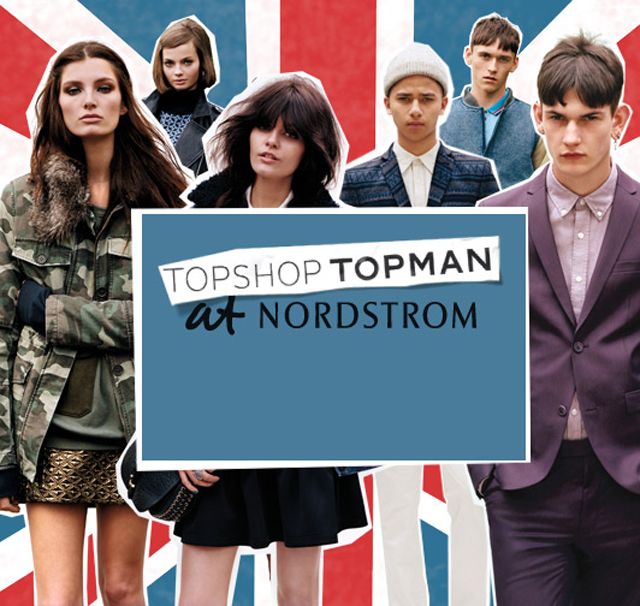 Photo Courtesy of Nordstrom
Upscale retailer Nordstrom will expand its partnership with the Arcadia Group's British fashion labels Topshop and Topman to 28 additional stores, beginning in September. The expansion of stores brings the total number of Nordstrom locations offering Topshop and Topman to 42 and 18, respectively.
As part of the expansion, the luxury department store will launch a new design for Topshop and Topman departments in both new and existing locations. The collaborating firms are also working together on a national marketing campaign.
 "I am excited about this next phase of the partnership between Nordstrom and Topshop and Topman," said Sir Philip Green, owner of British retailer, Arcadia Group. "The first nine months have been a steep learning curve for us all; and it has been great to work with Pete and his team on providing the Nordstrom customers with the very best of what we deliver as great British fashion brands. I always believed that Nordstrom's multi-channel presence was the decisive factor in partnering with them in the USA. [We] are looking forward to the further expansion across so many great cities."
Nordstrom, which began carrying the brands in 2012, is currently the only major American retailer to offer a wide selection of Topshop and Topman clothing and accessories both in-store and on its website. With this expansion, the British brands will be available for sale in-store in major markets such as Southern and Northern California, Washington, D.C., Houston, Dallas, Minneapolis, South Florida, Chicago, and Seattle.
"We are very pleased with our Topshop [and] Topman partnership and excited to expand and grow together," added Pete Nordstrom. "Through this collaboration, we hoped to attract new customers to both our women's and men's apparel businesses and to learn to create newness and excitement in our stores and online. Through a lot of hard work and mutual effort, we have been able to measurably improve on these fronts.  Working with Sir Philip and the entire Topshop [and] Topman team has been great.  They have been excellent partners."