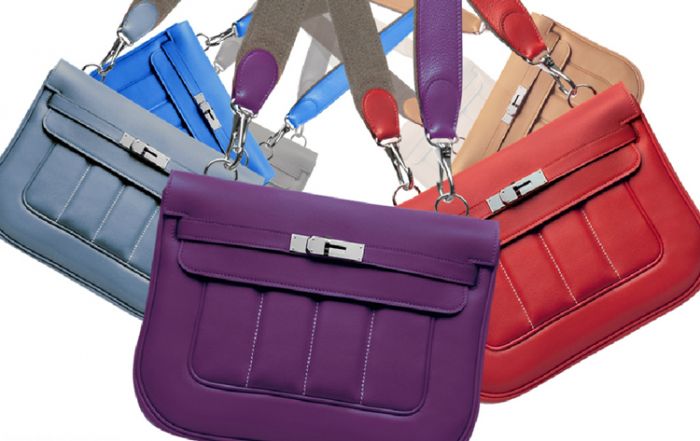 Photo Courtesy of Hermès
Hermès headlined Heritage Auctions' inaugural Beverly Hills Luxury Accessories event, on September 23, with the sale of a Matte Bougainvillea Porosus Crocodile Birkin with Palladium hardware netting $106,250, and a Shiny Blue Electric Porosus Crocodile Birkin Bag with Palladium Hardware selling for $87,500.
The auctioneer now holds the distinction of having sold the top 10 most valuable Hermès Birkins ever offered at auction. The event, which totaled over $5 million, combined the world's most desirable handbags and contemporary luxury jewelry at Heritage's Beverly Hills location.
"Our auction marked Heritage's grand Beverly Hills luxury debut…and it certainly surpassed our expectations," said Matt Rubinger, director of luxury accessories at Heritage. "Judging by the results, it's clear our clients were pleased as well over the opportunity to own these rare bags now rather than waiting for years through traditional outlets."
Auction highlights included a Hermès Special Order Horseshoe 35cm Shiny Blue Electric & Indigo Porosus Crocodile Birkin Bag with Gold Hardware, which went for $81,250. A rare light Mimosa Porosus crocodile skin Hermès 40cm Birkin Bag with Palladium Hardware fetched $75,000.00, surpassing its pre-auction estimate.
Tiffany & Co. led the fine jewelry selection with a sapphire diamond platinum ring, sporting an 8.94-carat Burmese sapphire; the ring sold for $118,750, taking the auction's highest-priced lot honor. Other fine jewelry pieces included a 5.04-carat diamond platinum ring, which sold for $68,750; the Helen Necklace, a diamond gold and silver work designed by Yossi Harari, which sold for $46,875; and a Pomellato diamond gold bracelet, which went for $35,000.