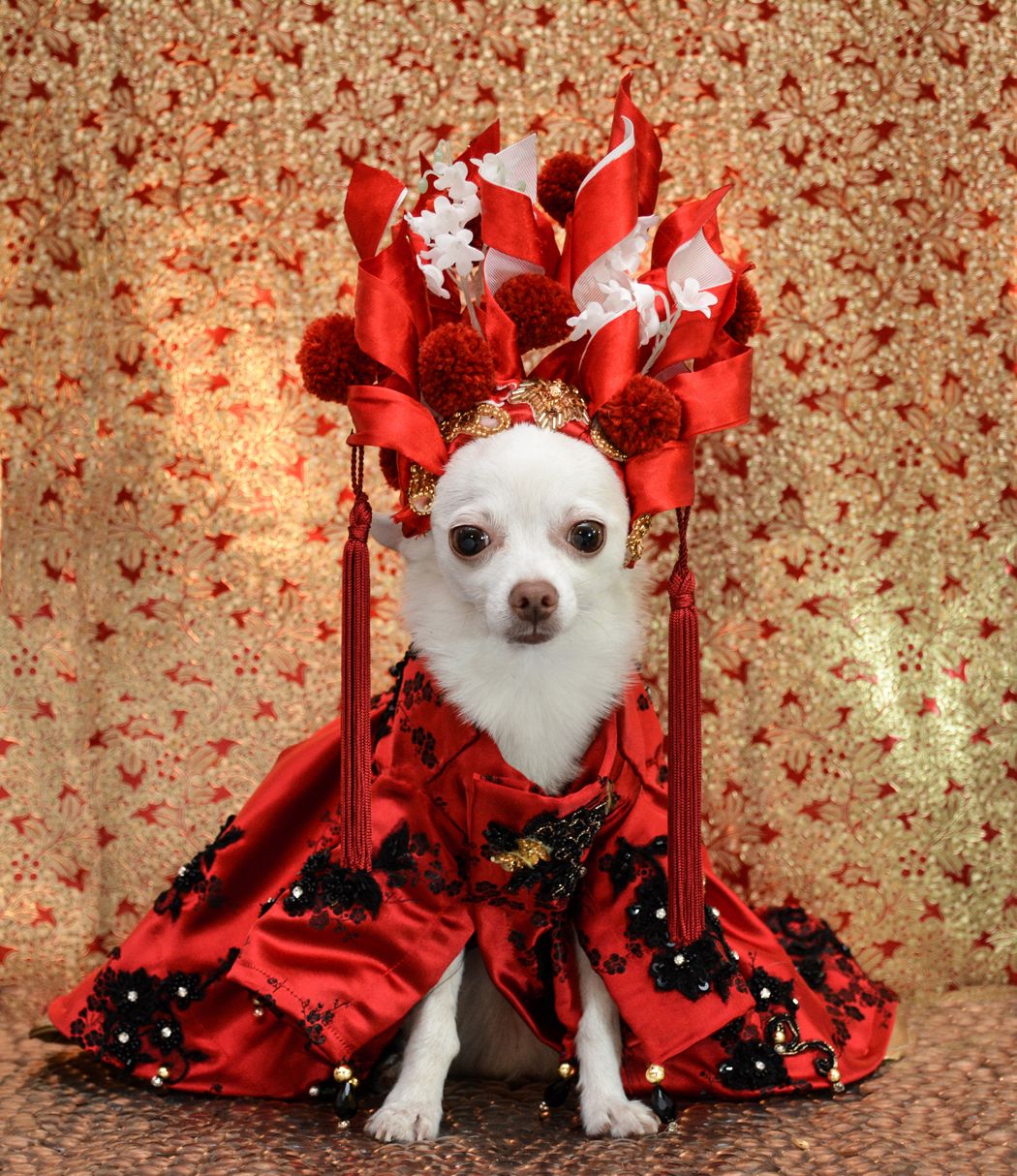 Photos Courtesy of Anthony Rubio
Okay, whether or not we love Sarah Jessica Parker's Philip Treacy headdress is totally beside the point. How adorable is this little guy? Playing off Parker's Met Gala outfit, pet couturier (it's a real thing) Anthony Rubio created an entire outfit for Kimba, his fluffy, white Chihuahua. Inspired by the Met Gala's theme, China: Through the Looking Glass, Rubio designed a piece that would complement Philip Treacy's Asian-inspired millinery. And he did a pretty good job recreating it on such a tiny scale.
Choosing to design a "silk robe suitable for an Asian emperor," Rubio created the piece with red and black silks, embroidered floral patterns and hand-sewn glass caviar beads and mounted crystals. It may be a well-designed work of art, but let's be honest here—we're just smitten with Kimba's mini hat and itty-bitty robe—he's like a tiny Chinese emperor! So cute!
Rubio creates all sorts of doggie designs, so if you're not partial to Parker's Met Gala look or just need to look at more adorable puppies check out his site where you can flip through tons of images of well-dressed pets. Plus if you feel like Fido's closet needs an upgrade you can always have a design commissioned just for him.