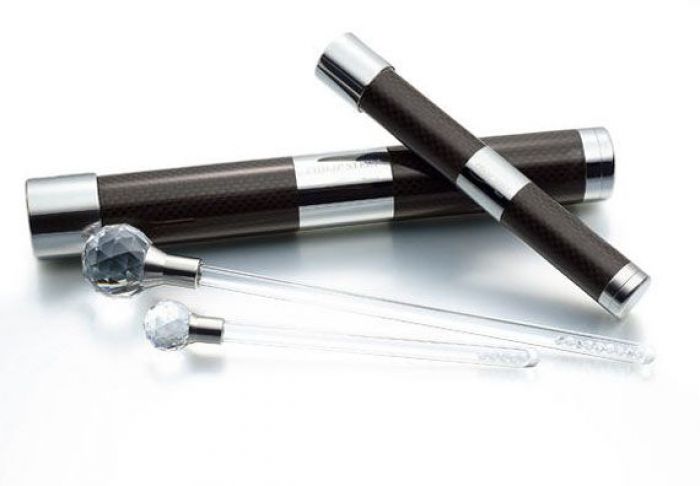 Wine Accessories:
Impatient to have that first sip of the fine red wine you've been craving at the end of a long day? Allowing a bottle to "breathe" can take at least an hour before it can be enjoyed properly. Luckily a company has a solution to aerate wine within a few moments, with the wave of magic wand.
The
Philip Stein Wine Wand
is from luxury watch brand Philip Stein, known for making watches that relieve stress with natural frequencies. The new device works with natural energy to release the full bouquet and taste of wine within minutes, perfect for the most impatient epicureans.
The wand uses encapsulated glass jewels and natural frequencies and comes in two sizes: travel and full. The travel size is easy to carry and works on a single glass of wine within minutes, while the full size is suitable for a full bottle of wine and takes about five minutes to fully aerate.
The travel size version is available in a variety of colors for $325 and the full-size version retails for $525.


For JustLuxe Carly Zinderman