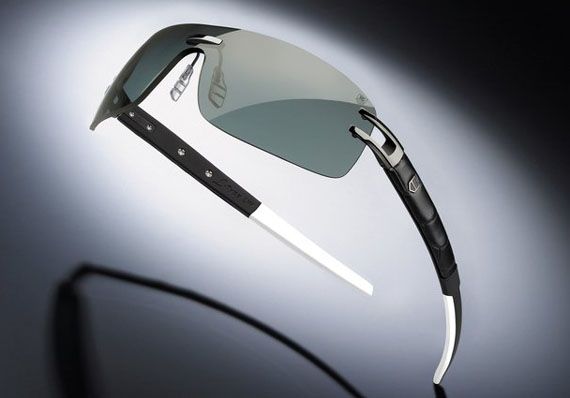 Photo Courtesy of TAG Heuer
The Avant-Garde
Eyewear line by TAG Heuer
has won a Red Dot Design Award with its L-Type LW model. This is the third time that the company has received this award. The Swiss luxury brand won the coveted design award previously in 2010 with its Squadra NightVision Physics model. It also won the award in 2002 with its Sport Vision eyewear.
The Red Dot Design Award is named after the Red Dot Design Museum, which has locations in Germany and Singapore. The awards are issued through a yearly competition for design concepts and prototypes that is held in Singapore. A 27-member jury of world-renowned industrial designers reviewed more than 11,000 entries from 60 different countries to select the winners for 2010. The Red Dot Museum's product-design competition began in 1955.
TAG Heuer Eyewear has called the L-Type LW one of the most advanced products it ever produced. The lightweight and unbreakable nature of the carbon-made frames stem from the usage of technological components from both the aeronautical and the automotive industries. The unbreakable lenses, which are 100-percent UVA- and UVB-protected, are made from fiber-reinforced polymer. The bridge and hinges of the frame are pure titanium. The patented auto-flex nose pads are self-adjustable to all face types.
The L-Type LW collection is part of the TAG Heuer Avant-Garde Eyewear product line. The base MSRP for the award-winning eyewear is $1,190. For more information, visit
TagHeuer.com/Eyewear
.