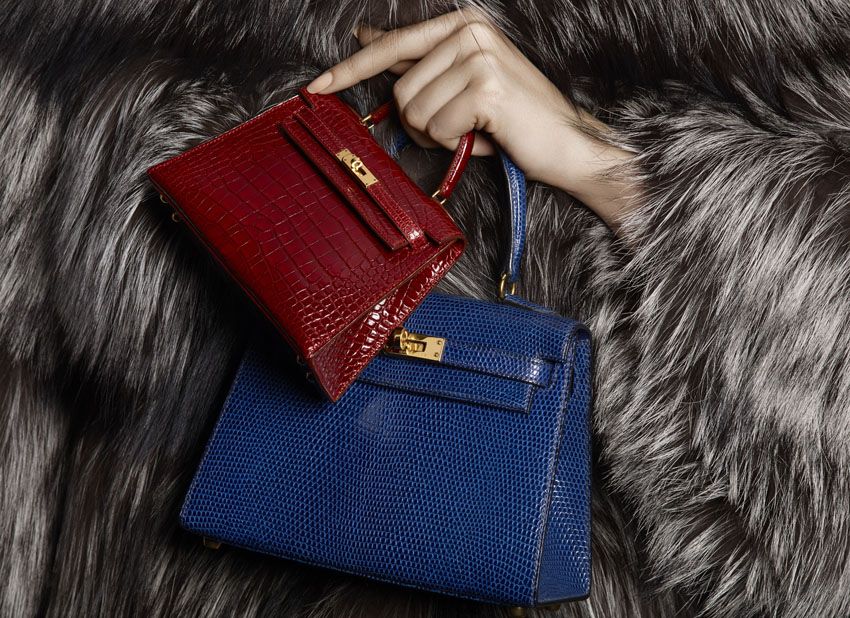 Photos Courtesy of Maia
We'll be completely honest here—we're not big on used things. We prefer something shiny and bright that no one else has ever touched, let alone worn before. But our little rule doesn't hold true for everything. Vintage cars, furs or jewelry that are one-of-a-kind, irreplaceable pieces can still make us swoon as easily as the first time they graced a showroom. Most heirloom pieces are easy enough to come by, but those with a taste for the extraordinary only want the rarest of the rare—and for fashion mavens that means Hermès. Limited, sold-out bags are nearly impossible to come by, difficult to track down and insanely expensive—all perfect reasons for why we need one in our collection. For those looking to add more Hermès to their wardrobe, Maia might be the first and last stop on your search.
Founded by Nicola Robinson, Maia specializes in the online resale and procurement of vintage Hermès bags. Beginning her career as a stylist and personal shopper, Robinson spent over 15 years in the industry and found that her clients were searching for rare Hermès more than they were for any other brand. After years of working with worldwide sellers, collectors and experts, she began her own company, Maia, with access to a global network and an exceptional selection of rare pieces. Well respected in the industry, Maia is offered some of the rarest bags due to their well-heeled, exponentially growing client base.
But one of the biggest hesitations in purchasing a vintage or used bag is the question of authenticity. With fakes flooding the market, resellers have had to be more vigilant than ever, and Maia does this by covering 10 different points for authenticity—from nearly indistinguishable markings to exotic skin certificates. Each piece is 100 percent authentic and checked thoroughly by Hermès experts to insure true, high-quality product. Their site has a 10-point walkthrough for clients to see what parts of each bag are checked, a detailed history of Hermès' most popular pieces and a color chart that includes over 75 of their shades, textures and skins.
The site currently has a list of vintage pieces available for purchase that range from unique accordion clutches to chunky gold belts. And while the selection can be fun to browse through, Maia's real treasure lies in tracking down the bag of your dreams. If you don't spot your favorite collectible on their store pages, send them an email and they will use their worldwide network to source the bag for you. While not every piece can be found immediately or without a reasonably intensive search, that's what makes these pieces some of the most highly-prized in the world.