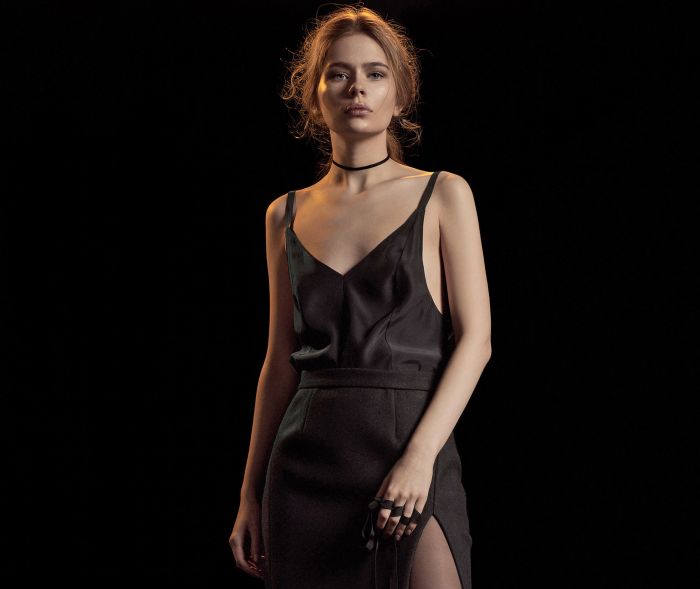 Photos Credit: Bala Heller & Israel Veintidos/ Katie Gallagher
It would be a mistake to think that major brands are the highlight of NYFW. Hidden amongst the Alexander Wangs and Ralph Laurens there's an entire subcategory of up-and-coming names that are showcasing some truly conceptual designs. Katie Gallagher's Fall/Winter 2016 collection, Veiled, is a monochromatic line of black silk, lambskin, buckskin, pony hair, velvet and lace that captures the originality that some of the more seasoned designers are lacking.
That's not to say she doesn't have the same experience as some of her contemporaries. She launched her label seven years ago while still attending the Rhode Island School of Design, and dressed Lady Gaga and Daphne Guinness before she even graduated. Her collections are recognizable and have a distinctive perspective—clearly she has an idea of what trendsetters want.
While the majority of her work falls on the dark end of the color spectrum, this season she toys with the idea of lack of color, using black to represent both the full absorption and complete absence of light. She does this by relying on texture and detailing to convey her vision which was inspired by Catholic rituals, graveyards, Gothic architecture and Harry Clarke illustrations.