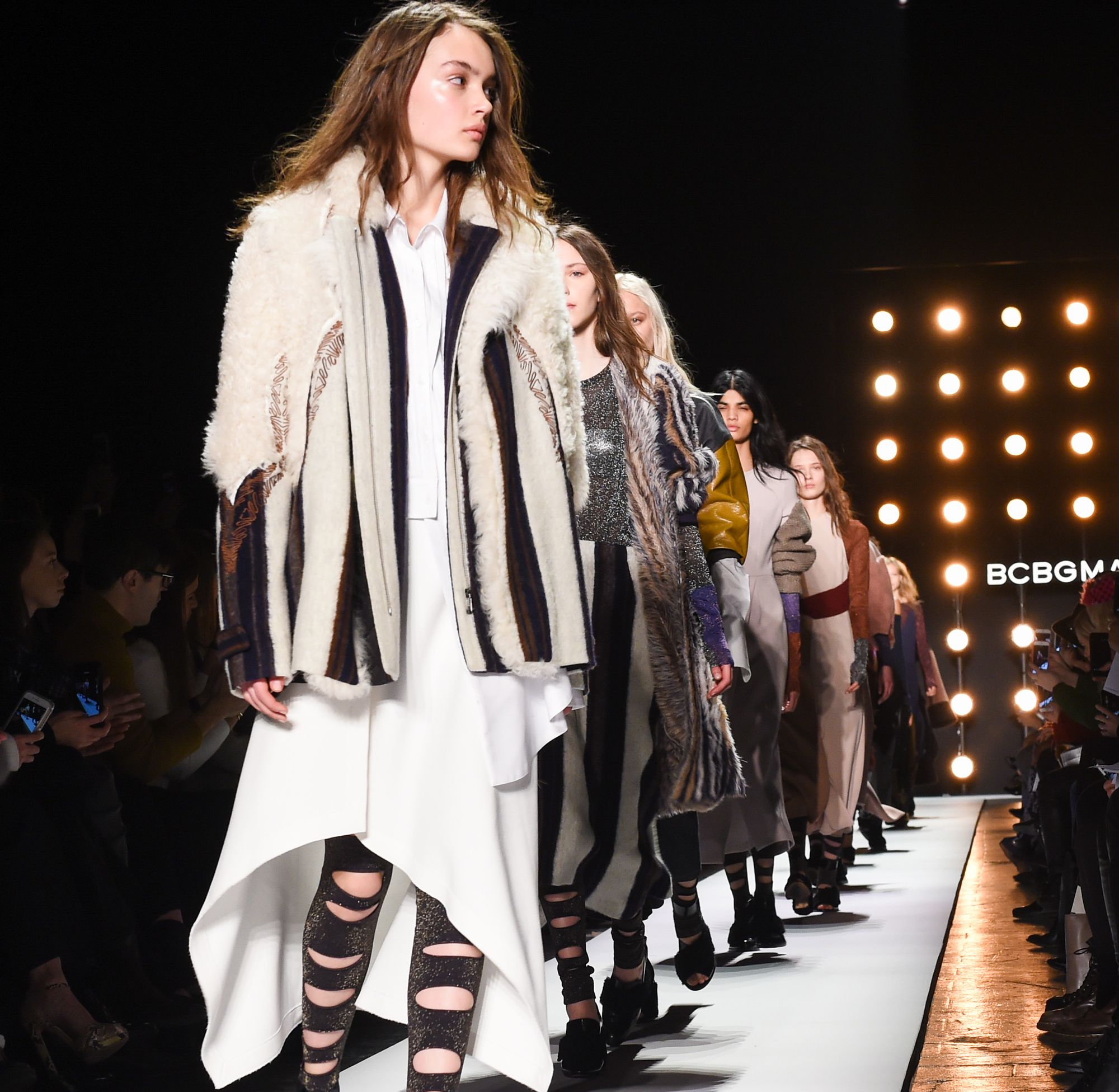 Photos Credit: BCBG
Max and Lubov Azria's BCBG Fall 2016 was a beautiful respite from the traditionally feminine pieces that the brand is known for. This season felt fresh with an architecturally-designed line of asymmetrical sweaters, raw denim, patchwork knits and angular cuts. The use of unexpected fabrics like gold Lurex and funky pieces like slashed leggings gave the line a youthful, almost rebellious vibe.
Using the modern performer as their muse, the husband and wife team imagined an individual who was focused on her "artistic ingenuity" both on stage and off. This was mirrored in the intentionally haphazard pairings and eccentric, mismatched detailing and use of unrelated textiles. Glitter knit leggings were paired with shearling coats and quilted leather culottes were topped with cashmere sweaters.
Models walked out in heavy layers which only served to add to the dramatic structure of the silhouettes. Individual pieces were lost under the layers of winter fabrics, but it only made each girl seem more stylish because of it, as if her wardrobe was an extended part of her theatrical art form. On the surface it was a disorganized pile of texturized fabrics, but the Azrias are no stranger to the game; it was a calculated collection of wearable, and very marketable, pieces.