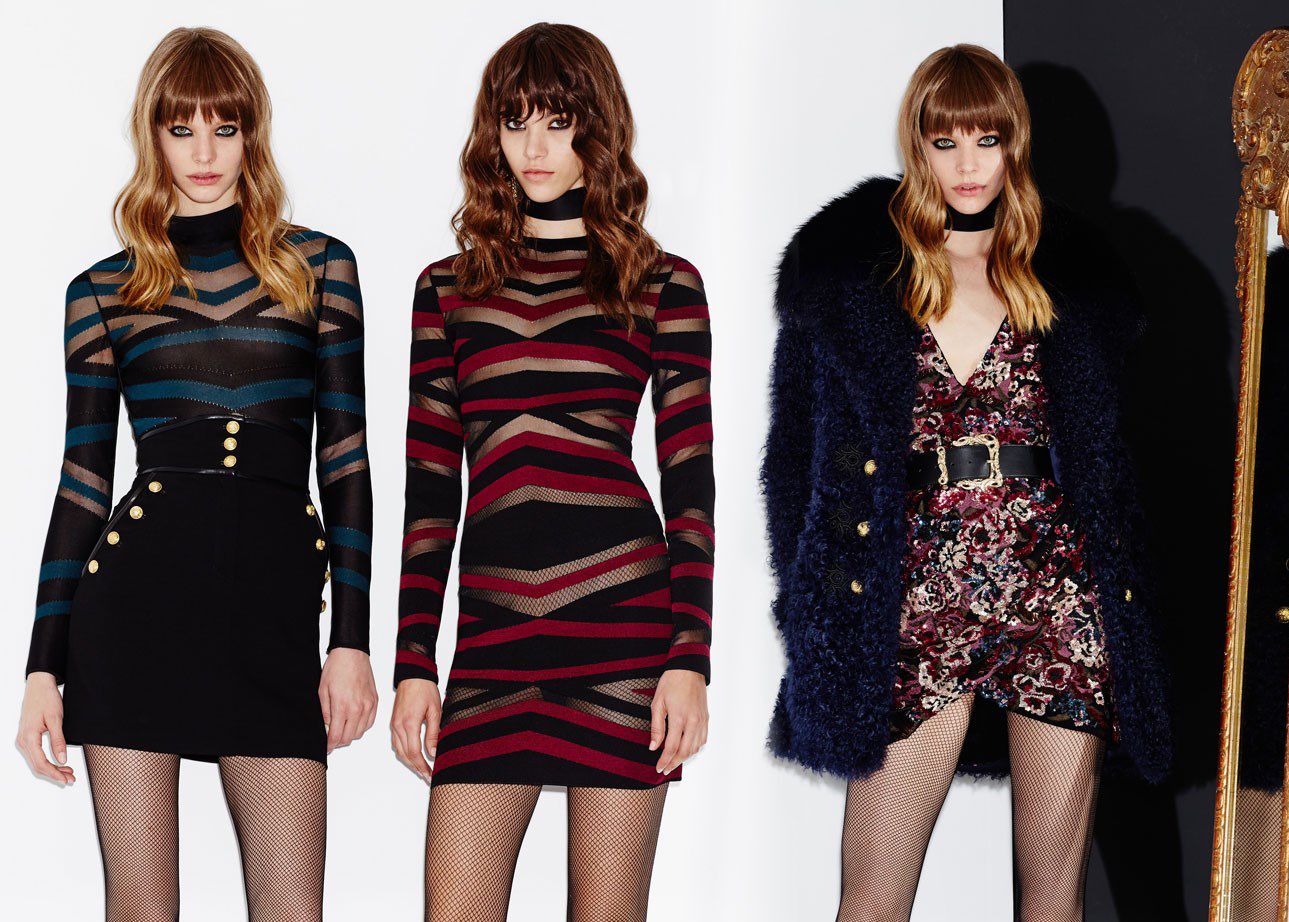 Photos Credit: Zuhair Murad
Bringing together the best—or perhaps the most extravagant—looks of '90s supermodels and Las Vegas nightlife, Zuhair Murad celebrated glamour and sensuality with a collection of flashy party wear. Tapping fashion icons like Cher, Michael Jackson and Cindy Crawford for inspiration, he designed a line saturated with embellishments, skin-baring cuts and more than a few ultra-lush fabrics.
In a wash of black and white, models were almost sculpted by the silhouettes. There were skin-tight lace jumpsuits (that left nothing to the imagination), floor-length dresses that were revealing in all the right places, and thigh-high cuts that were probably some of the most modest looks at the presentation. To balance out the line, he added in a few tough-girl pieces like cropped motorcycle jackets and vinyl raincoats with fur collars. There were even a few pieces of casualwear that resembled pajamas.
He relished in the embellishment this season, covering almost every surface with texture, be it a fabric, embroidery or appliqué. An entire line of eveningwear was covered in 3D butterflies, their wings unfastened from the fabric so they seemed to be taking flight. Nearly nude dresses were embroidered in just the right places so models were concealed while still being completely exposed.