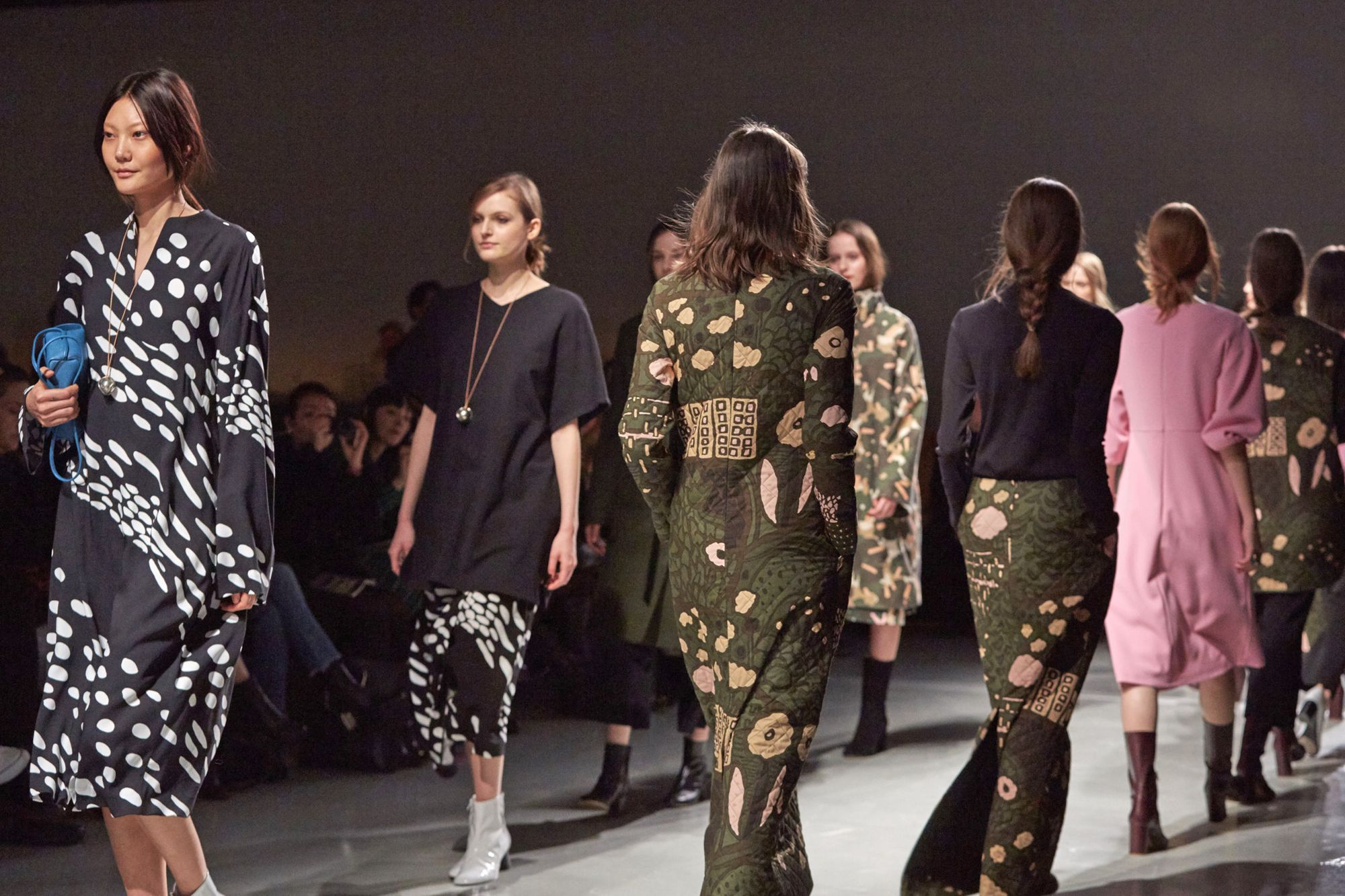 Photos Credit: Marimekko
If Finnish house Marimekko is known for anything it's their eccentric prints. The sophomore collection from Creative Director Anna Teurnell followed this formula to the letter, as she sent big patterns on cuddly outerwear down the runway. "The Fall/Winter 2016 collection is an ode to originality and empowered women. Marimekko is about appreciating the imperfection and personality—being true to oneself," Teurnell said of the lineup.
Using the current trends of asymmetrical silhouettes, longer lengths and darker shades, she made even the most playful of prints feel sophisticated and chic. Bright overcoats with eye-catching patterns were paired over demure dresses as a focal piece, or worn hidden under a black jacket or shawls as an elegant way to wear pops of color. It felt youthful, but the mature cuts and muted colors made even the funkiest designs wearable.
For those who prefer to skip the prints entirely, there was a beautiful selection of neutral-toned overcoats, sweaters and loungewear. Fuzzy gray jackets, black tunics, chunky sweaters and loose-cut loungewear made everything look pulled together and easy.