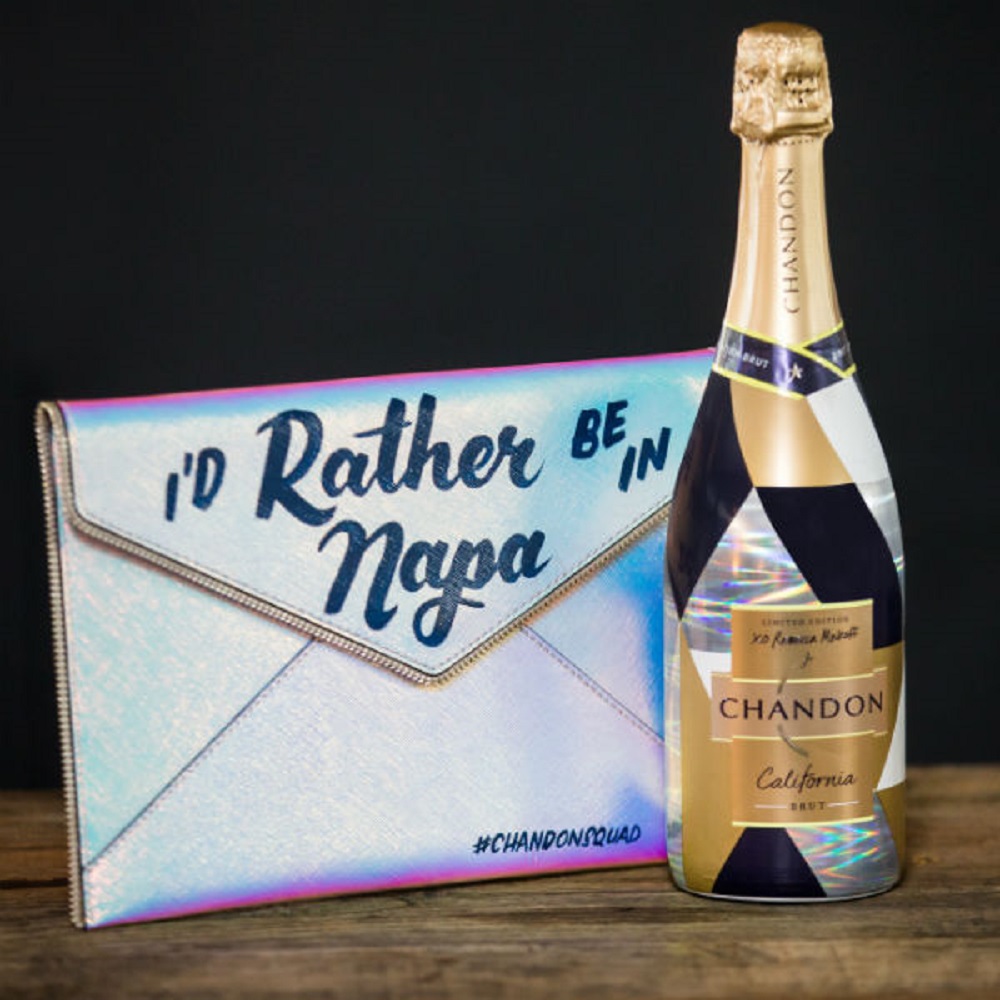 Courtesy of Chandon
As a dedicated fan of sparkling wines from Napa Valley, California, this time of year I'm always giddy with anticipation for the annual unveiling of Chandon's Winter Collection bottles designed by my handbag idol, Rebecca Minkoff. Besides being a fashion goddess, she's Chandon California Brand Ambassador, so each year she debuts a new graphic—inspired by her signature designs—for Chandon's holiday bubbles.
This year Minkoff knocked it out of the park with her geometric, holographic foil patterns in winter white and navy with gold and pink metallic. Yes, pink, to match the contents of Chandon California's new sparkling Rosé—the first Rosé ever released the winery's 44-year history. This pretty sister to the traditional Chandon California Brut really gets me. Both the Brut and the Rosé are limited editions available for just $24 until New Year's Eve.
But for Happy Hour fashionistas there's even better news. Chandon has collaborated with Minkoff for a new, limited-edition clutch—the perfect champs accessory to ensure you and your squad toast the season in style. The #ChandonSquad Leo Clutch plays to Chandon's California roots with "I'd Rather be in Napa" scrawled across the front, and #ChandonSquad hand-painted in navy by artist Brian Kaspr on an opal, iridescent leather, mimicking the same effect of the holographic foil on the Winter 2017 bottle design. The #ChandonSquad Leo Clutch is available exclusively via Chandon.com and at the Chandon Winery in Yountville, California.