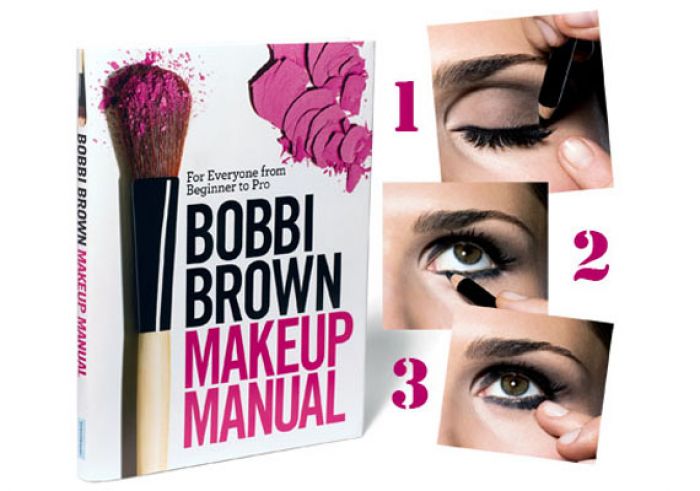 We turn our focus to five extremely relevant books from some of beauty and
fashion's top influencers
. Highly informative, inspirational and perfectly timed for holiday gift shopping, our selections represent some of the most evolved and aspirational lifestyle books on the market. These titles are sure to please anyone who appreciates the aesthetics, fantasy and insider's perspective on the multi-faceted world of beauty and fashion.
Bobbi Brown Make Up Manual: For Everyone From Beginner to Pro
Make-up artist and best-selling author Bobbi Brown's Make Up Manual: For Everyone From Beginner to Pro is perhaps one of the most highly anticipated and informative guides about beauty to have been released in recent years. Simplified and detailed professional tips relating to make-up and beyond are what make this book so enlightening and enjoyable—Brown has truly mastered the art of teaching basic beauty techniques.
Marking an incredible career that spans more than 25 years in the industry, this book is exceptional with illustrations, step-by-step instructions and much more. For more information on Brown's other books (including her essential best-seller Beauty Rules) as well as her amazing cosmetics and skincare, log onto the brand website.
Upper Cut by Carrie White
Although Hollywood tell-alls are most often fictitious or loosely based on facts, Carrie White's Upper Cut is both an autobiographical and emotional journey. Spanning the life and career of one of Hollywood's most influential female hairstylists, this is a fascinating and heroic story full of revealing, intricate details that will make you cry, laugh and thirst for more.
The book chronicles White's career from the '60s onwards. She has coiffed iconic celebrities from Sharon Tate to Nancy Reagan, David Bowie and Elvis Presley and shares the most scintillating. captivating moments of her once turbulent and tragic life. Upper Cut is a poignant, deeply moving story that ultimately leads to a true survivor's inspirational victory. Today White still owns and operates her own highly successful salon in Beverly Hills and is the picture of youth and exuberance.
Harper's Bazaar Greatest Hits by Glenda Bailey
Celebrating her ten-year anniversary as Harper's Bazaar's editor in chief, Glenda Bailey has created Harper's Bazaar Greatest Hits, a collection of the magazine's most memorable images from the past decade—including Bailey's personal favorites. Bailey's editorial vision has combined the glamorous worlds of haute couture, fashion, beauty, film, music and design and featured some of the greatest living talents from the aforementioned industries in a manner that has maintained the publication's highly respected reputaion. This is truly an amazing visual journey through an incredible decade of style. Harper's Bazaar Greatest Hits is a delightful and beautiful homage to America's
first fashion magazine and receives our highest ratings.
Complexion Perfecction by Kate Somerville
Kate Somerville's amazing products
have been mentioned in previous Beauty Guru posts, but the celebrity facialist's incredibly informative and practical how-to guide, Kate Somerville Complexion Perfection rounds out her dermatological philosophy. Somerville shares her most effective professional secrets for maintaining a glowing, youthful complexion by providing useful strategies, tips and advice that will be helpful for all ages, ethnicities and skin conditions. The book also features touching testimonies from some of Somerville's loyal clients. If there was ever a book to open one's eyes to the importance of equating a balanced healthy lifestyle with a beautiful complexion, this is the one!
Makeup Your Mind: Express Yourself by Francois Nars
Of all the artistry cosmetics brands out there, few have maintained as consistent an aesthetic and reputation for sophistication as that of Francois Nars. Recognized for creating the most innovative formulations and tantalizing array of color cosmetics, Nars has also written some highly collectible books. His latest output, Makeup Your Mind: Express Yourself, is a visually enticing collection of images of real women that includes behind the scenes steps and techniques. In addition to the beautiful images and incredibly detailed procedures, the book takes a highly experiential and engaging approach by encouraging readers to choose one of the 12 featured styles. True connoisseurs of beauty and style will appreciate this very special book.